This past Monday was Blue Monday, which is a nice one to have behind us.  I really had not heard of it before, but it certainly makes sense this year. "Home Sweet Home" is defined as: when one returns home after being away.  I am really dying to say this to sometime soon.  I really feel like it is time for a road trip to the lake to see the horizon line and maybe have a new experience for a couple of hours.
Road trips have always been essential for my mental health.  I need change, hope, inspiration and sometimes a small journey which can deliver this without even asking.  Music is central to this getaway.  Afforded with way too many choices, music is always a refresh for me.  I can never really predict what might fit my fancy, but like Seinfeld, I am likely familiar with it already.
Last spring, I became a member of Playing for Change, a grass routes movement created to inspire and connect the world through music.  I visit their site once a month or so, today being one because I was looking for inspiration post-post-Blue Monday.  I have chosen several non-member videos you can access that I hope will make you smile as they have for me.  Children dancing and singing being the curatorial nuance.
A great road trip movie is "Thelma and Louise" (1991).  Martin Scorsese's "Rolling Thunder Review" (Netflix) was a nice recent surprise for us at home.  Bob drives a gang of crazy musicians and performers on a carnival type excursion through small town America.  The "road trip" for a movie theme is common with many versions, usually involving personal growth and the ability to embrace or reject change.  HERE is a comprehensive list of excellent road trip movies.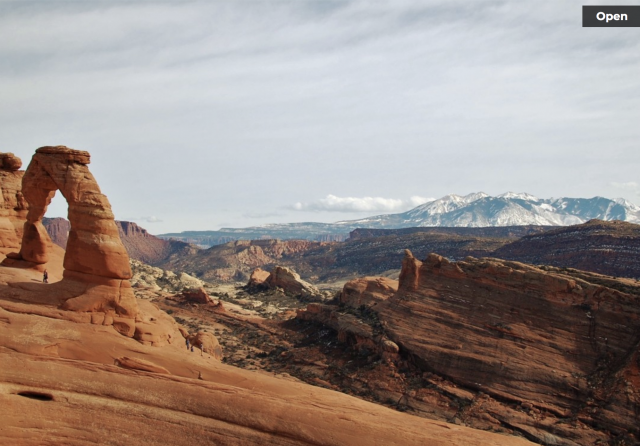 Traveling and eating can be counter intuitive sometimes.  A few natural peanut butter and banana sandwiches on board can usually solve most problems that may arise.  Accompanying such delicacies are beverages served hot.  Stopping at the place where the most cars/trucks are parked is usually an experience worth having, especially south of the 49th.
One of the most beautiful road trips I have experienced was the 4 corners.  Colorado, New Mexico, Arizona and Utah are the only 4 states in the US that touch.  We drove mostly for 2 weeks, both landing and departing from Denver.  Spending a whole day driving towards the same panorama you saw in the morning and watching a full train pass you 60 miles away, is a unique experience. 
It was a Clint Eastwood kinda road trip with salsa and chips brought to you as soon as you sit down in any bar.  Beer is also cheap with the free salsa and chips.  They know how it works down there.  It is a great part of the world (Taos NM, Flagstaff AZ, Moab UT and Aspen CO), which brings great memories of culture within an ever changing textured natural terrain.
Quote by National Youth Poet Laureate Amanda Gorman, during the recent Inauguration ceremony:  "The new dawn blooms as we free it.  For there is always light if only we're brave enough to see it, if only we're brave enough to be it."
Have fun, stay safe,
Michael Gibson
Footnote:  Click HERE to read/watch the entire 'The Hill We Climb' poem by Amanda Gorman.  Written by this shining cultural influencer – wow – she is impressive, and renews my eternal hope for the future, like seeing a great painting for the first time.
---
 Art Highlights 2020 – Montreal Curnoe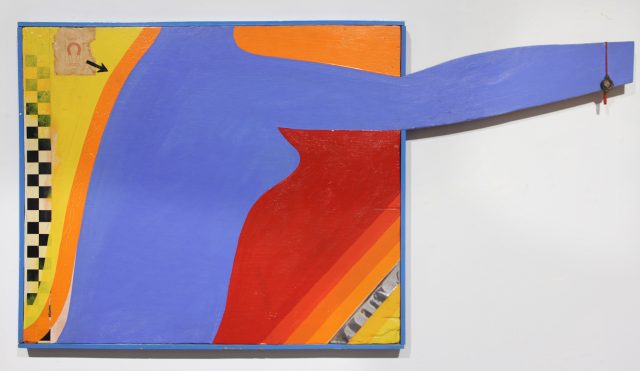 In April 2019, I received a phone call from Montreal.  The woman, recommended to me by Alan Klinkhoff, was curious if I would be interested in helping sell her late father's 1965 Greg Curnoe.  Her father was a faculty member at UWO in the 1960's.
We arranged to meet in Montreal during Papier 2019.  Although she ended up being stuck in Vermont we spoke on the phone and covered off all the particulars of price, commission, shipping, insurance etc. 
Selling a painting for a long time owner is difficult because of their high degree of sentimental value.  I do understand this and do my very best to place their painting into a new collection that will give the artwork a further life beyond the original owners love for it.  This reconnection, by a new owner, to an important piece of Canadian art history is an enjoyable part of what I do. 
Last April we curated a small exhibition focused on the theme of "Touch".  Greg Curnoe's "Sketch for Room Painting", from Montreal, perfectly represented the sentiment.  Now in a Mississauga collection among other treasures, the female figure extends her arm outside of the painting either pointing or gesturing in order to connect.
---
Connect With Us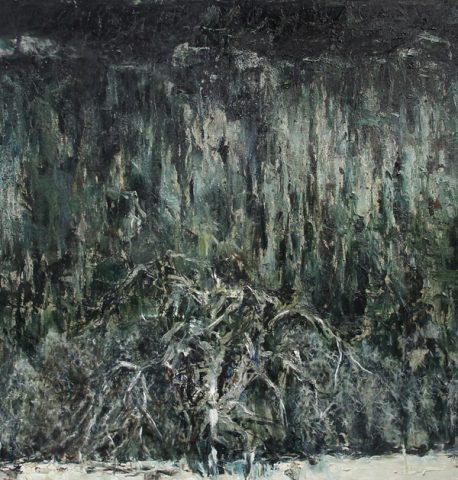 Recent Instagram Post
A beautiful detail from Roly Fenwick's monumental 2014 'Dark Presence' (Black Escarpment) 36 x 72 in, Oil on Linen #rolyfenwick #michaelgibsongallery #cdnart #artcollector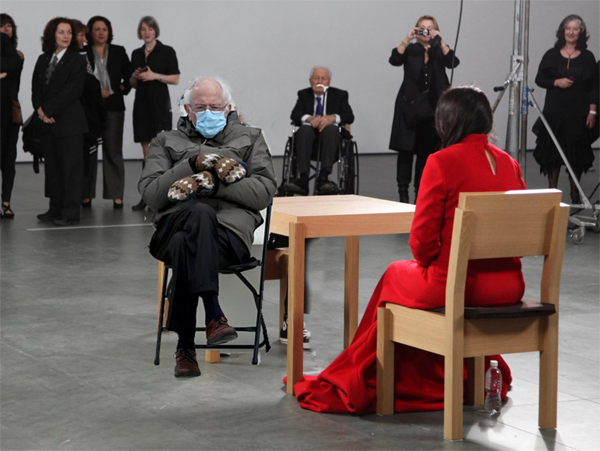 Recent Facebook Post
Bernie Sanders Stars in Art History's Greatest Artworks in New Viral Meme.   View More HERE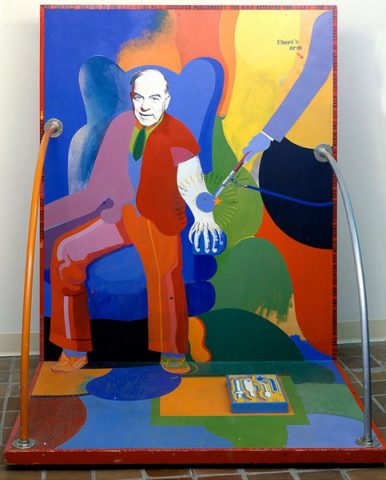 Recent Twitter Post
The @artcaninstitute listed #GregCurnoe as one of the Canadian artists whose work has waded into the sociopolitical discourse, using their creativity as a force for change. Read more HERE