Today I am writing while listening to "Legao" (2014), Norwegian composer Erlend Oye's solo debut album.
Big Bluebird Days are a welcome friend this winter.  Being Canadian is many things, but enjoying all 4 seasons is an essential part of really being Canadian.  Seeing people on a Florida beach in their bathing suits while everyone else is wearing sweaters is the easiest way to ascertain who the Canadians are.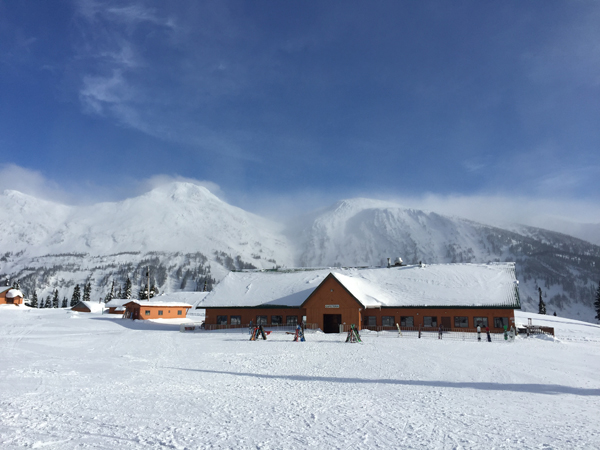 On these Bluebird Days the morning snow is fresh and the air is always a little crisper, but the sun has a hint of spring to it (if you can avoid the wind).  Soon we will have the opportunity to sit outside in the sun, bundled up, with the people we are close to.  Perhaps with hot drink, while being annoyed by the melting snow landing right where you're sitting.
This being the 7th week of our 13 weeks of winter, we are on the home stretch!
A Bluebird Day can be celebrated in so many ways: sitting inside near a sunny window like a cat, x-country skiing, tobogganing, walking, skating or a road trip to watch the sunset. Sitting against a wall facing West after a couple of hours outside is my preferable way to deconstruct a sunny winter day.  I have a passion for reminiscing about past adventures while enjoying the natural world around us.  Maybe a hot toddy is in order?
Last week I mentioned both peanut butter and Clint Eastwood, both constants in my life.  Our gallery is very close to the downtown market and the natural crunchy peanut butter available there is way too good.  I really have a serious addiction to their peanut butter and try not to buy it too often for my own good.  Marmalade is a nice British accent to crunchy peanut butter on a very crispy toast or an english muffin, comfort food they say.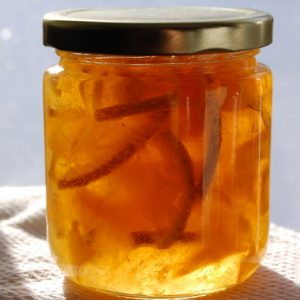 Our newsletters have taken on a new life, creating many responses in our inbox on Saturday afternoons.  We receive mostly similar anecdotes, stories or memories.  A client from Owen Sound (now there is a serious 4 season town), sent her own very snowy pictures accompanied with gorgeous photos of her making homemade marmalade.  I replied to her that I would like to give making marmalade a go.  HERE is her seville orange recipe and HERE is one that makes only 2 cups if you just want a small lime taste.  Get the jars first in 2021.
Clint Eastwood was a real hit last week, so I think I'll peel the onion back another layer.  The movie "Play Misty for Me"(1971) was his directorial debut.  He has since directed 42 films.  This movie is somewhere between Hitchcock's "Psycho" and Adrian Lynne's "Fatal Attraction".  Roger Ebert said: "Play Misty for Me is not the artistic equal of Psycho, but in the business of collecting an audience into the palm of its hand and then squeezing hard, it is supreme."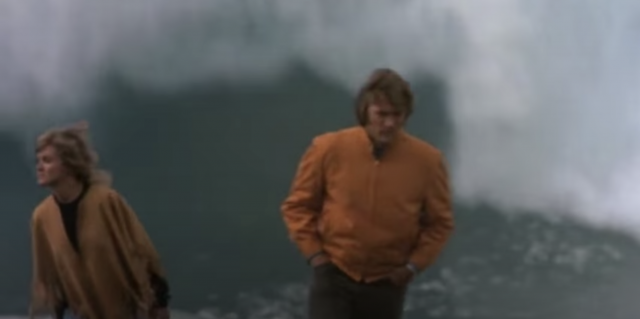 The film features jazz, the Carmel Peninsula and the long receding camera shots that will appear in many of his later films, most prominently in the "Dirty Harry" series.  Eastwood, a former mayor of Carmel, paid for the rights to the now jazz standard "Misty" and for the then little known Roberta Flack song, "The First Time I Ever Saw Your Face".
The scene with Clint and Donna Mills on a coastal walk with only Flack's "The First Time I Ever Saw Your Face". in the background foreshadows his romantic touch in "The Bridges of Madison County".  Bring a blanket so you can hide for the scary parts of "Play Misty for Me". 
Quote by Christopher Plummer (1929-2021): "Unless you can surround yourself with as many beautiful things as you can afford, I don't think life has very much meaning."
Have fun, stay safe,
Michael Gibson
---
Art Highlights 2020 – A Rare Alex Colville
Alex Colville "Ravens at the Dump", Serigraph, 1965, Edition of 19, Private Collection
Last fall we exhibited with several other nationally-recognized galleries (Pierre-Francois Ouellette art contemporain, TrepanierBaer Gallery, Wil Aballe Art Projects) at Stephen Bulger Gallery's Pop-Up in Little Portugal in Toronto.
The art business is a social business that revolves around events.  The strength of Art Toronto is that it brings the best art dealers and collectors together for one 5 day event.  Through our continual attendance we have been lucky enough to form strong relationships with our peers.  This has proven to be a great asset to my business.
A Toronto dealer approached us last Fall to inquire about the condition, availability and price (all great questions) for our 1965 Alex Colville serigraph "Ravens at the Dump".  We made an arrangement to bring it to our Toronto Pop Up where it could be inspected for approval and purchase.
After the inspection, our eyes met and I said: "Yes"?  An envelope was put into my hands containing a certified cheque.  It was a beautiful private transaction, taking only minutes, but requiring years to build the relationship.
Easy business is nice, when it happens.
---
Now Online – "Chroma III" Exhibition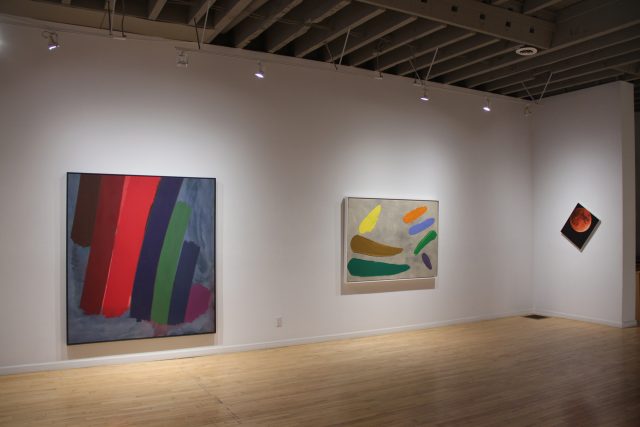 Our current exhibition explores and celebrates, compares and contrasts the quality of a colour's purity, intensity or saturation.
Colour is front of mind with Jonathan Forrest, William Perehudoff and Hans Wendt.  All three artists are influenced by the history of abstract painting and modernism.  Both Jonathan Forrest and William Perehudoff's paintings follow certain abstract standards within the modernist tradition where no outside influences are referenced.  Hans Wendt, on the other hand, pays homage to similar standards, though his complex composition cheekily turns a seemingly abstract work into a whimsical figuration.
Other artists included in "Chroma III" are: Vic Cicansky, Greg Curnoe, Gathie Falk, Will Gorlitz, Gino Lorcini, Ron Martin, Gordon Rayner and David Urban.
---
Connect With Us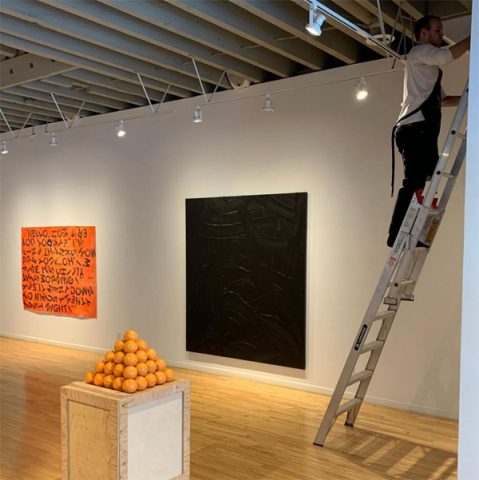 Recent Instagram Post
Son Sam looking after the gallery painting details. Building maintenance is always fun.
#michaelgibsongallery #gregcurnoe #gathiefalk #ronmartin #cdnart
Recent Facebook Post
Vic Cicansky is interviewed by his alma mater UC Davis. Read "The Constant Gardener" HERE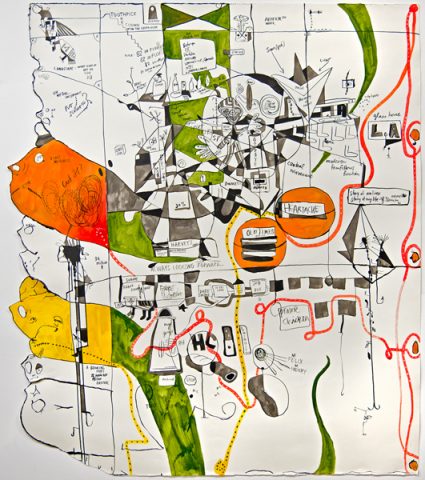 Recent Twitter Post
The McIntosh Gallery now has on view recent acquisitions including artworks by Jason McLean, Ron Martin and Dorothy Knowles.  View show HERE