Today I am writing while listening to music from 1968.
X-country or downhill skiing were both great choices for exercise this week.  With no downhill hills open in Ontario, we dusted off the x-country skis and headed out to the groomed trails of Circle R Ranch.  On the many recent Bluebird days, I have been out 5 times, enjoying the tranquility and quietness of their beautifully groomed trails.  Going down a hill with x-country skis is never boring and climbing back up the following hill is humbling.  One's body and mind does connect to the landscape similarly to cycling the back paved roads in the summer.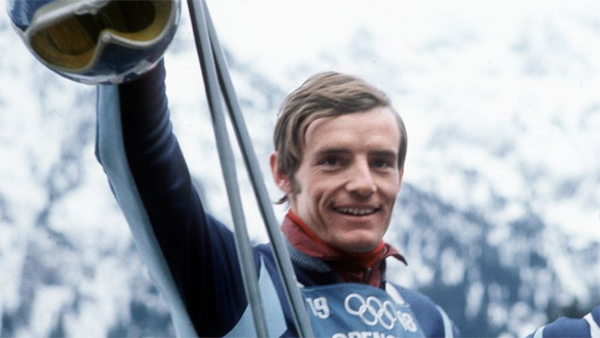 Downhill skiing is an exhilarating and fantastic companion sport.  There are just so many shared adventures.  It really is a very special family/friends sport.  X-country skiing, as its name suggests, is a way to get from A to B with little fanfare.  Clearly it is the forgotten cousin of downhill skiing.  Not this year!  I have rediscovered a sport that is great exercise, clears the mind, inexpensive and simple to enjoy without lineups.  Just park and go.
In 1968 the Winter Olympics were held in Grenoble, France, the same year we discovered Jean-Claude Killy, another hero of mine who likely influenced my goal to live in the French Alps in 1981-2.  Killy won all 3 skiing gold medals for France and had a certain James Bond presence that many tried to emulate by wearing his sunglasses, ski pants and great tan.  In a year of much political turmoil and change, Killy was a dashing positive influence on me.
In early December 1981 I was living in a deserted youth hostel in Grenoble (the Vancouver of France), with lots of rain within the surrounding mountains.  Grenoble was my home-base while I was looking for much needed work.  The first mountain I hitchhiked up to was Val-d'Isere, Killy's home mountain, to no avail.  After many lonely weeks of similar adventures, I finally found success, a job and accommodations above the tree line at a ski shop in L'Alpe d'Huez, always a mountain stage on the Tour de France.
I quickly became the Canadian local who's French was funny at best.  I was invited to go on an x-country trip by a few of the local downhillers.  The plan was to leave just before sunrise, to avoid avalanches at our 10,000 ft above sea level, and ski up and then transverse the mountain to ski down the back side to a village in the valley.  The experience of the sun rising behind the ice capped mountains and the companionship with these French expert skiers gave this nervous Canadian comfort.  Sipping mulled wine in a friend-of-a-friends home, now at 4000 ft, is a memory of kindness I will never forget.  Always nice to be asked.  The key is to say yes.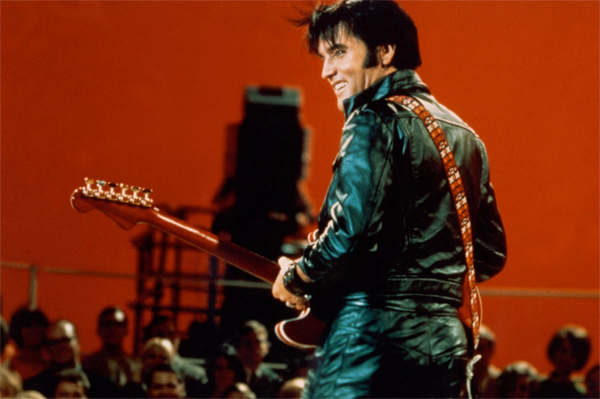 1968 was the year Elvis released his 1968 Comeback Special – Van Morrison released Astral Weeks – The Band released Music From the Big Pink – Simon & Garfunkel released Bookends – Miles Davis released Nefertiti – Johnny Cash released At Folsom Prison – Fairport Convention released Fairport Convention – Buffalo Springfield released Last Time Around – Donovan released The Hurdy Gurdy Man – The Beatles released The White Album – Rolling Stones released Beggars Banquet – James Taylor released James Taylor – Stevie Wonder released For Once in My Life and Aretha Franklin released Lady Soul.
The uncertainty of the times was fuel for the fire of music produced.  We can only hope that something similar is percolating in some garage somewhere.
Also in 1968, "The Odd Couple" with Walter Matthau and Jack Lemon was a Neil Simon comedy beautifully brought to the screen by Gene Saks.  These two also appeared together much later in life in another great comedy "Grumpy Old Men".  If you're in need of a good laugh or three, revisit this movie soon.
Enjoy with a glass of excellent mulled wine.
Quote by Jack Lemon: "If you think it's hard to meet new people, try picking up the wrong golf ball".
Have fun, stay safe,
Michael Gibson
Footnote: Click HERE to view CNN's 1968 Year in Pictures.
---
Now Online – "Chroma III"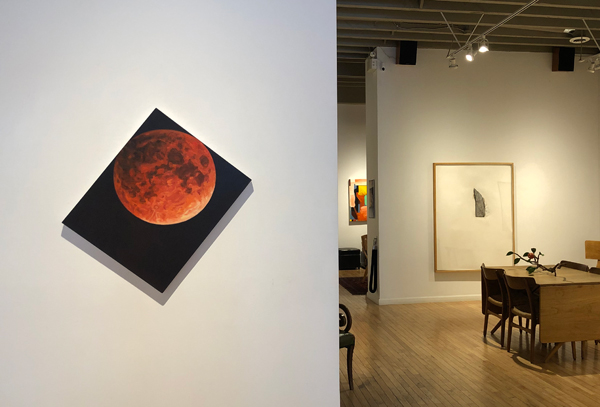 Left to right: Will Gorlitz, Ed Zelenak, Vic Cicansky
In our current exhibition we have included Will Gorlitz's "Super Wolf Blood Moon", a tilted, black painted canvas with a fiery orange moon perfectly placed.
Best known for his engaging landscape paintings, Gorlitz's "Super Wolf Blood Moon" involves us in a unique visual experience.  The blood moon is both enchanting and dramatic through its use of colour and shape.
In our middle gallery, juxtaposed with the moon, we have hung 2 elegant sculptures by Ed Zelenak.  Similar to Gorlitz, Zelenak uses a familiar  iconography of organic images that permeate our daily experience.  His hand-formed metal sculptures (whether tree, arrow, vessel or moon) are set within a complex, solid white ground, minimally delicate at the same time as physically rendered.
Other artists included in "Chroma III" are: Vic Cicansky, Greg Curnoe, Gathie Falk, Jonathan Forrest, Gino Lorcini, Ron Martin, William Perehudoff, Gordon Rayner, David Urban and Hans Wendt.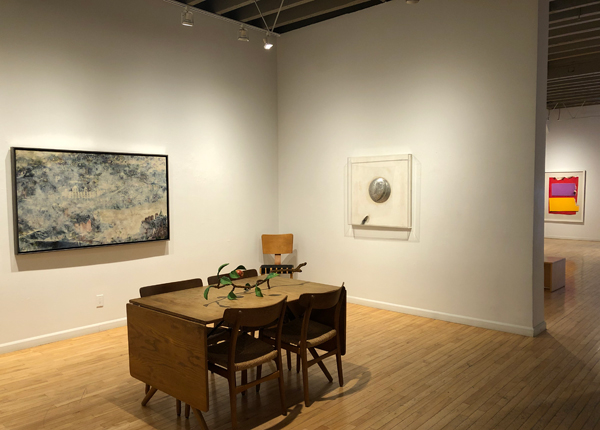 ---
Connect with Us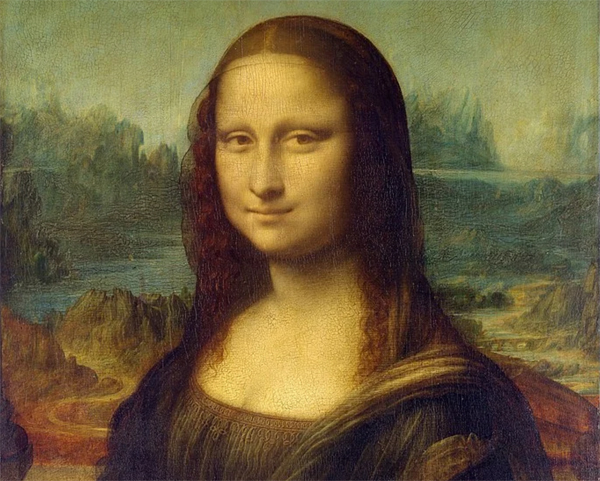 Recent Facebook Post
View the 25 Greatest Art Heists of All Time HERE.  Seriously, how is this still possible?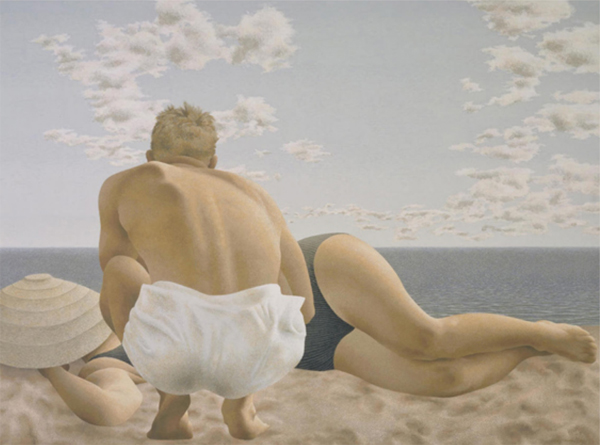 Recent Twitter Post
The @artcaninstitute has put together a wonderful list of "The Look of Love", Canadian artists depicting love and devotion.  View list HERE
---
Back Open by Appointment
Beginning on Wednesday, February 17, the gallery is back open by appointment.  
We are typically in the gallery Wednesday – Saturday 11am-5pm, but recommend that you make an appointment HERE to ensure that we are available.  
If you are downtown and want to visit the gallery, please call 519.439.0451 to let us know your interest in visiting the gallery.  Alternatively if our door is unlocked please enter and we will greet you before entering the gallery space.  Hand sanitizer is available at the front door and wearing a mask is required. 
To schedule a visit to the gallery, please book an appointment using our online appointment scheduler HERE or call the gallery 519.439.0451.