Today I am writing while listening to the piano virtuoso Vladimir Horowitz – "Horowitz in Moscow".
In February 1971, I was sitting attentively in my Grade 8 class daydreaming about my future.  The future for me at that age was tonight or tomorrow.  I really liked my Grade 8 teacher which was reflected positively in my grades.  His name was Jim Waite, a very good golfer and curler.  He certainly made school fun by encouraging us to not only study, but also to be physically active.
That particular Winter I was on the local ski hill watching kids successively ski around wooden poles like Killy did in 1968.  From a distance I heard a man's voice yell: "Hey, do you want to join us?"  Are you kidding me?  Of course I do!  I was now a member of the Nancy Greene Racing Team at the London Ski Club (vertical 75 feet).  I made many new friends with shared memories of skiing other clubs locally such as Chicopee, Glen Eden, Devil's Glen and Alpine.
In those early awkward teenage years I also daydreamed about a beautiful girl who lived directly behind us.  Susan was in my Grade 8 class so there were many unrealized opportunities to connect. 
Our principal was adamant that the Grade 8's should be taught to ballroom dance as part of their Phys Ed class.  Talk about kicking it old school.  I had just purchased Led Zeppelin IV!
Girls were on one side, while boys were on the other and somehow we were supposed to pair off so we could all Foxtrot around our gymnasium.  Through this horror Sue and I began to "date" which consisted of holding hands on her parents couch and looking at the wall.  We were both painfully shy, but we were solid dance partners.  A very innocent time 1971, despite the world events going on around us.
I do remember listening to music while starring at the wall with Susan.  By Grade 8 I had begun my life as a record collector, involving time and always research.  The Who's "Who's Next" (1971) and Carol King's "Tapestry"  (1971) were both early acquisitions.  "Tapestry" has been played so much over the past 50 years, that I have owned it twice.  Owning these two diametrically opposite albums exposes my early personal enjoyment of the quality of art.
"Tapestry" was a huge album that everybody owned, even if that was the only one.  Carol King and Joni Mitchell were both recording "Tapestry" and "Blue", both groundbreaking albums, at A&M Studios in Hollywood at the same time.  Joni was dating James Taylor in that period who was a very influential guitarist on both albums.  In this great era of singer songwriters, Carol and Joni knocked it out of the park in 1971.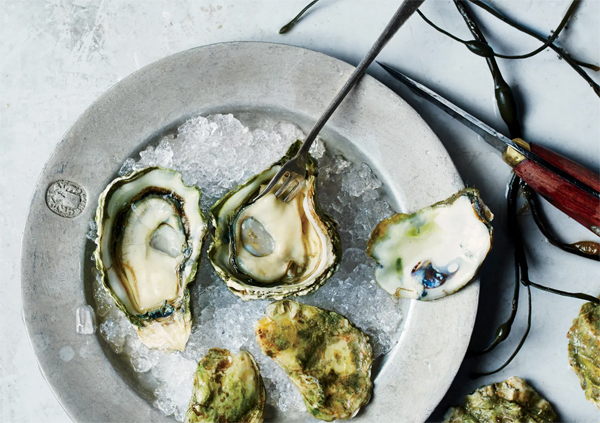 In 1971 Governor Nelson Rockefeller of New York legalized the year-round sale of oysters.  Previously their sale had been illegal from May to August based on the traditional adage of only eating oyster in months with the letter "R".  This seems like a good deed indeed by Mr. Rockefeller.  Eating oysters is always a special treat before a meal.  Served on ice, freshly shucked with lemon and grated horseradish will draw a crowd.  Available online of course, PEI Bluepoints or Malpeques for me please.
A chilled Vodka dry martini with the vermouth cap waved over the shaker will take the edge off while swallowing the oysters for the squeamish. 
Listen to "Tapestry", "Blue" or James Taylor's "1971" (post-breakout sleeper-album "Mud Slide Slim and the Blue Horizon"). James will be calming and hopefully bring back fond memories.  Both Joni and Carol appear on this album frequently.
The movie "Harold and Maude", released in 1971, is a quirky love story that "dissolves the line between darkness and light along with the ones that separate people by class, gender, and age, and it features indelible performances and a remarkable soundtrack by Cat Stevens." (Criterion Collection)
Quote by James Taylor: "Being on a boat that's moving through the water, it's so clear. Everything falls into place in terms of what's important and what's not."
Have fun, stay safe,
Michael Gibson
---
Last Week for "Chroma III" Exhibit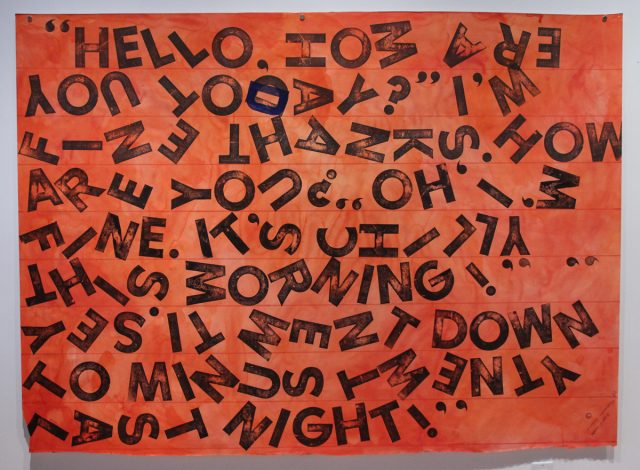 Greg Curnoe "Animated Conversation #1", Watercolour, Stamp Pad Ink on Paper, March 10, 1987, 55 x 76 in.
For our winter exhibition that celebrates colour, we have included a 1987 lettered work by Greg Curnoe titled "Animated Conversation #1".  Painted in March 1987 when Curnoe was making a series of large lettered works for his infamous YYZ Gallery exhibition "I Tell Stories", the text-based, bright orange watercolour records a common Canadian conversation focused, not surprisingly, on the weather. 
Other artists included in "Chroma III" are: Vic Cicansky, Gathie Falk, Jonathan Forrest, Will Gorlitz, Gino Lorcini, Ron Martin, William Perehudoff, Gordon Rayner, David Urban and Hans Wendt.
This week the Art Canada Institute put together an homage to our "Chroma" exhibition.  View their "Living in Colour: Canadian Chroma" HERE.
View "Chroma III" Exhibit HERE
---
Upcoming March Exhibit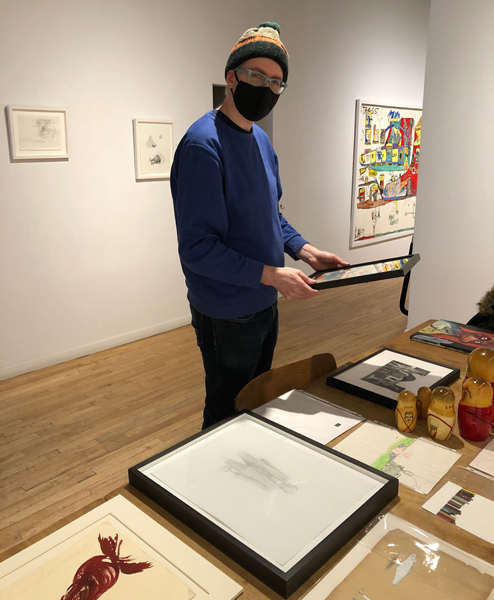 Selections from Jason McLean & Heather Copeland's Personal Art Collection
Jason McLean and his wife Heather Copeland have been voracious collectors for the past 26 years.  As a family they have lived in London, Toronto, Vancouver and Brooklyn, accumulating hundreds of artworks by artists who they respect, are influenced by or support.
They have built their collection through artist trades, gifts and purchases.  A strong believer that everyone can "afford" to collect, McLean is excited to share a small selection of artworks with the community and to show some of his most prized possessions by artists who he deeply admires.
Paintings, drawings and sculpture by the following artists will be for sale: Royal Art Lodge, Michael Dumontier, Andre Ethier, Adad Hannah, Dan Johnston, Jeff Ladoucer, Evan Lee, Attila Richard Lukacs and Raymond Pettibon.
---
Connect With Us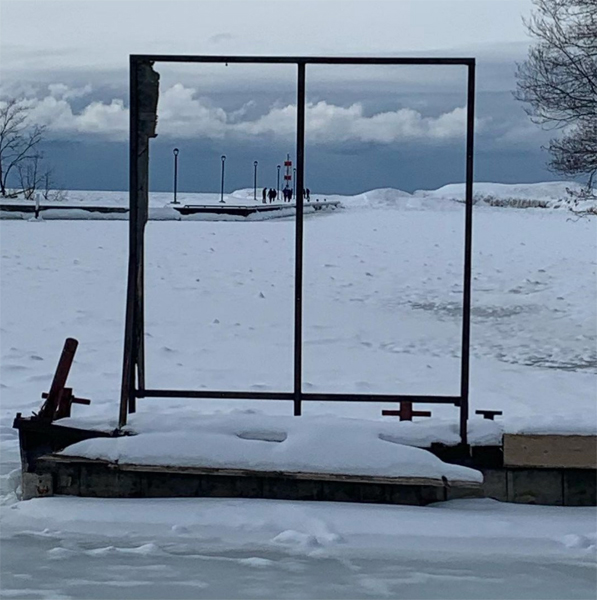 Recent Instagram Post
Enjoying the lake in February is simply an act of perspective. Brrr but wonderfully majestic.
#familyday #bayfieldontario #justdoitmonday #family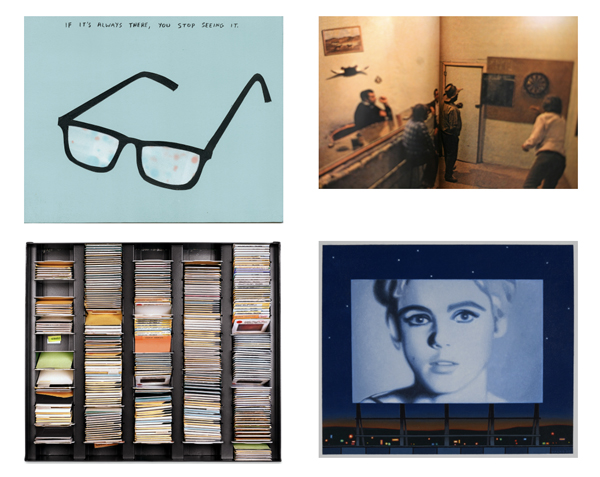 Recent Facebook Post
Border Crossings auction "Perfect Vision 20/20: Looking Forward 2021" is open for bidding today through Feb 28.  Artworks by: Wanda Koop, Eleanor Bond, Guy Maddin, Aganetha Dyck, Sarah Anne Johnson, Susan Dobson, Simon Hughes, Micah Lexier, Michael Dumontier & Neil Farber, Andrew Valko, Cliff Eyland and more.  View Lots HERE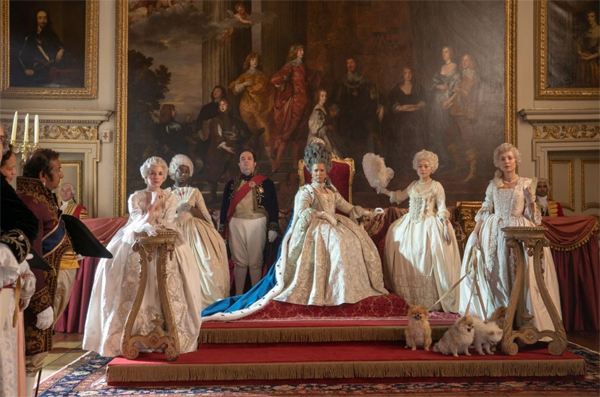 Recent Twitter Post
The Enchanting New Netflix Series 'Bridgerton' Is Bursting With Historical Works of Art. Here's How They Play a Key Role in the Story.  Read HERE