Today I am writing while listening to David Gray's new album "Skellig".  His "Greatest Hits" album takes me back to my many drives approaching the night skyline of Toronto.  I see he is scheduled to play in Toronto on July 19, 2021.  I'm surprised that I like his music, but it works at twilight.
Currently, the social pressures of what to wear or who to invite have been removed from society.  Sadly, the lack of a friends' real laughter or physical touch is sorely missed.  Maybe the freedom from these obligations or social expectations have been removed permanently?
Do you miss the commute, the traffic, the smog, the meetings, the retail hours, the office politics, not having time to nap?  Maybe the differences  between the retirees and the workers (now at home) has grown much closer?  My kids' generation are now all working at home.  This is a significant change in their favour.  They now have a say in how to provide their service to their employers.  My generation did not have that opening and is likely why I am self employed.  Having a say has always been important to me.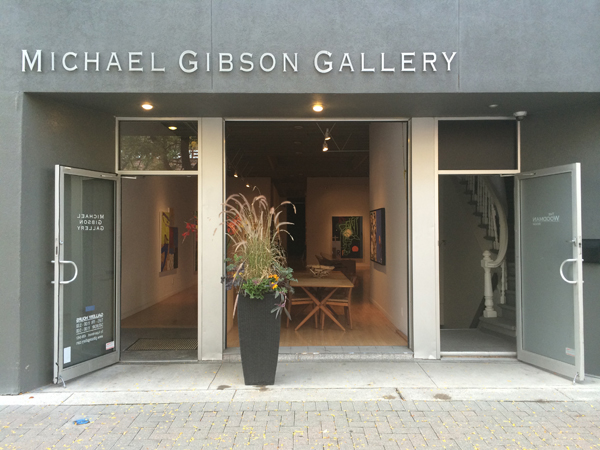 Now that we have uninterrupted time to talk, special things can happen.  Our business relationships have grown tremendously in this special time.  There is little doubt that people have experienced personal growth beyond the availability of precious time.
This working from home phenomena is now the future.  The Beatles and Elvis were a phenomena to our parents generation, but not so much now.  Why should we go back to 2019 when 2021 can be somehow better?  Change is good.  It keeps us tuned in and turned on.  There will be healing and then there will be acceptance of our improved digital means of communication.  The ability to be "there" while not physically being there is now an accepted dalliance, previously frowned upon.  Great news for our future quality of life.
From our perch here on Carling Street and for the past 24 years of openings and dinner parties…do we miss it?  Yes, but like the recent Australian Open Tennis tournament, they made it work with or without an audience.  Many of us are doing the same and realizing there are new opportunities to do business in a healthier way.  I am no longer a slave to our posted hours as we are now by appointment and I quite enjoy it.  We are a destination business so making us aware of your planned arrival seems logical.  Like most professional businesses, appointments are expected.  The outcomes are better as we can be prepared and provide 100% of our attention.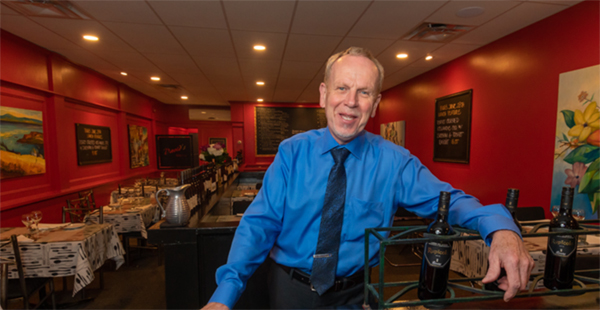 In London we are moving into the Orange Covid zone on Monday.  The decimated restaurant business will now take bookings up to 50 people.  Please somehow support this industry as cooking isn't all that great, doing the dishing is less so.  David's Bistro, our long term neighbour and my fellow sexagenarian has learned a tremendous amount in the past 12 months.  His small bistro is tops in town with many long term clients.  Last Spring he told me that he would never serve his food in a styrofoam box.  He was right.  He now uses fancy bespoke boxes!  David discovered a booming take out business that he could never have imagined.  Will he stick with it?  I doubt his clients will allow him not to.  Find someone like David in your town and make his day anew.  Art galleries and restaurants are similar in tone, set very specifically by the entrepreneurial owners. 
This week's movie is inspired by great restaurants that are symbiotic with their chefs.  Upon Anthony Bourdain's (a huge movie fan) untimely death in 2018, a group of food critics asked the question: What is your favourite food movie?  Here are their 15 best food movies from THIS very strong and eclectic list.  My pick is Ang Lee's "Eat Drink, Man Woman".
Quote by Anthony Bourdain: "Open your mind, get up off the couch, move."
Have fun, stay safe,
Michael Gibson
---
McLean/Copeland Collection Exhibit – Now Open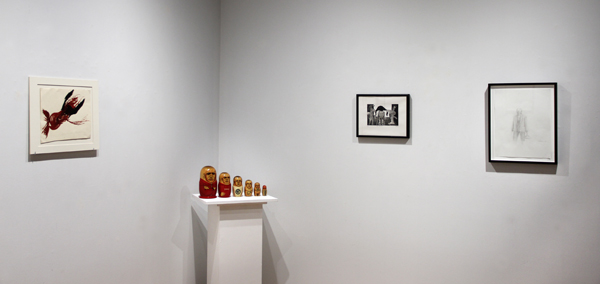 For the past 26 years artist Jason McLean and his wife Heather Copeland have been voracious art collectors.  Their diverse collection reflects the cities they have lived in, the artists who they are friends with and the personal passion for supporting artists.
For the month of March we are featuring a small selection of artworks from their personal art collection.  Of particular interest are works on paper and drawings.
Artists included: Royal Art Lodge, Michael Dumontier, Andre Ethier, Adad Hannah, Daniel Johnston, Jeff Ladoucer, Evan Lee, Attila Richard Lukacs, Alex Morrison, and Raymond Pettibon.

Jason McLean has been friends with members of the Royal Art Lodge for many years.  Known for their playful collaborations and folky aesthetic, we have included 2 collaborative drawings in the show, complete with their date stamp signature.
Daniel Johnston is an American cult outsider artist and musician known for his pure, quirky, psychedelic, child-like style.  Jason mailed him 5 drawings to trade and was surprised to receive back 5 Johnston drawings along with a letter asking if he was related to the actress Shirley McLean!
Jason first met Evan Lee when he was living in Vancouver.  In 2007 Lee created a series of drawings called "Old Women" depicting elderly Chinese women walking in the streets and parks of Vancouver.  The beautiful, refined drawing included is a tender portrait of an elderly woman and part of this series.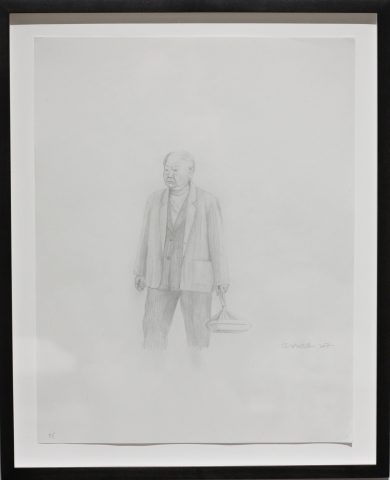 Evan Lee "Old Woman" Series, Graphite on Paper, 2007, 17 x 13 in.
---
Connect With Us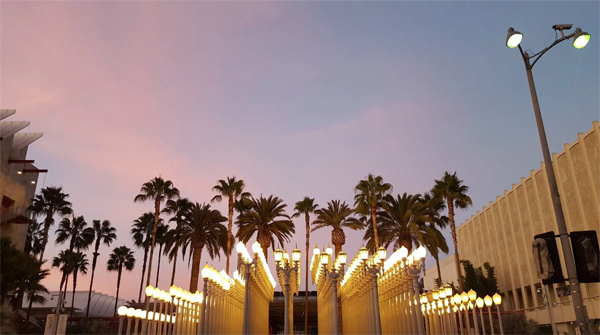 Recent Facebook Posts
Bloomberg News Reports that Art Galleries Discover That Their Business Model Is Covid-Proof.  Read HERE
A Recent Report States that Museums Are Safer Than Any Other Indoor Activity. Read HERE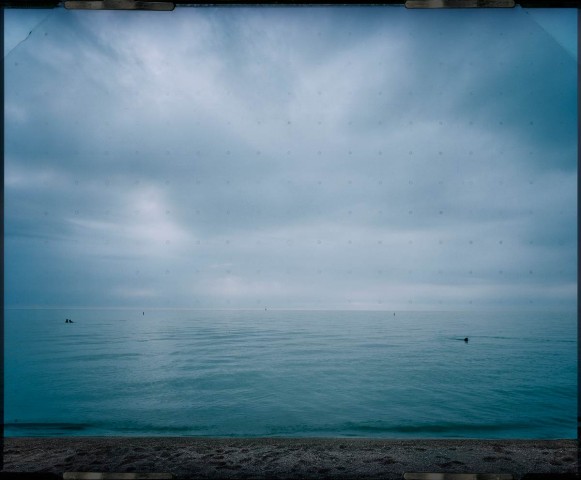 Recent Twitter Post
Susan Dobson's "Eastman Commercial View Camera, circa 1930" is up for auction at Artists for Water (Feb 25 – March 4). Register HERE to bid.  Every dollar raised at this event supports making the world's waters swimmable, drinkable, and fishable.