Today I am writing while listening to 
Townes Van Zandt
's "Rear View Mirror" (1993).  From Texas, Townes' personal life was more than challenging, but 
his music 
remains with us.
In 2013 Jason McLean was selected by the Canadian Art Foundation to paint a 2011 smart fortwo electric drive coupe produced by Mercedes Benz.  This was a great honour for Jason as he was a popular choice.  He attended events in both Vancouver and Toronto to help with the joint promotional partnership between the Canadian Art Foundation and Mercedes Benz for their 'smart Art car' campaign.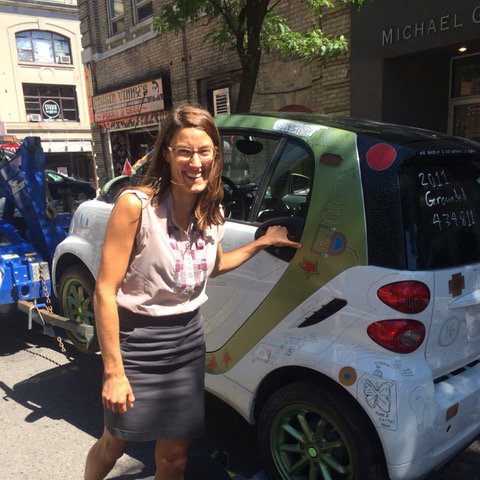 Jason is a unique character, as many of you are aware.  When I first started working with Jason in 2015 he had 3 outstanding art business issues that he needed resolved.  The first: he had over 100 drawings with an Italian dealer who was not answering the phone.  The second: the lawyer who was helping him to possibly retrieve those artworks from Italy.  The third: his Canadian Art Foundation SmartCar that Mercedes now wanted to decommission and recycle into very small pieces.
I told him that I could help solve these problems for him and we shook on it over his non-alcoholic beer in a Wortley Village bar.  I knew his lawyer and I felt that he would be successful and trade for services.  In the coming year he proved me right and Jason's 112 drawings and 12 sculptures were returned to him, less a few for legal fees.
The car was a more complex story.  No one originally involved had any further use for the SmartCar.  This was sad, though understandable.  After several months of connecting with the "powers that be", I found myself on the phone with Mercedes Canada.  The car was at their Toronto facility and would be decommissioned in the coming weeks, was the word.  They also mentioned that the only way to "save it" was to pay them $7000 to buy it outright.  Oh, and the batteries would be taken out so it would not be drivable.  I slept on it and decided I needed to protect this piece of Canadian art for future generations to see.  I mailed them a cheque and called my local tow truck company to pick it up in North York.
As we rolled the car into the gallery for the first time, it was a real blast.  We were all laughing at what I had done.  Crazy business, the art business.  The car has since been featured in several exhibitions, when it is not in its country storage north of London.  I have been quite tempted to take it home and install it on our front yard.  I still feel happy to have saved it and realize that it will find a happy home with time.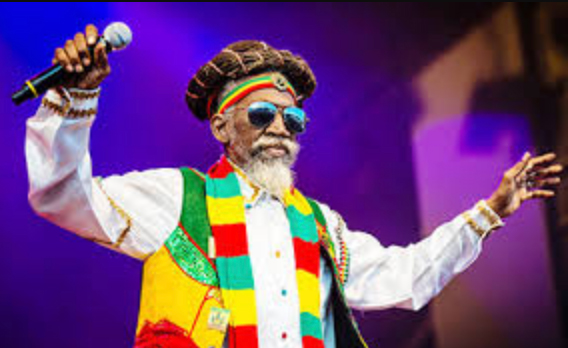 Bunny Wailer's (Neville Livingston) body, but not his soul, left us this week.  Bunny, Bob Marley and Peter Tosh formed the original The Wailers in 1963.  When Bob was just a young boy, his Mom moved into the Livingston house in Trenchtown to create a new blended family.  Bunny and Bob barely knew a world without each other.
I am not lucky enough to have seen Bob perform live, but enjoyed seeing Bunny and The Wailers in New York at B.B. Kings on 42 Street in 2004, while drinking Red Stripe on the dance floor.  When I saw them again recently in London, without Bunny, you can still close your eyes and the music prevails.  Many of the current members are connected to the original members in the tight Jamaican musical community.
Bill Murray's character in the movie "St. Vincent"  is well suited for the past months of home isolation.  Accompanied by an excellent cast, including Melissa McCarthy, Naomi Watts and Chris O'Dowd, Murray shows that we all have good qualities despite our personal issues.  A sleeper of a movie that is worth watching through to the end credits.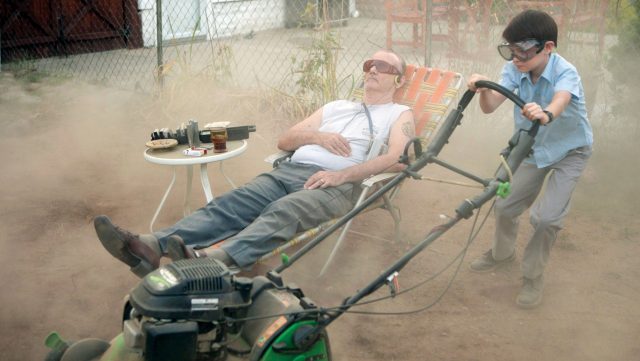 K-D Mac and Cheese was a staple for most of us growing up.  Cheese in a package, what a brilliant marketing idea indeed.  Now we see Mac and Cheese on Bistro menus competing with the $18 burgers. Thankfully we don't need a packet of cheese with THIS lobster mac and cheese recipe. (Enjoy Abby).
Cold Sauvignon Blanc or a Cream Ale will get you horizontal on the couch in time to watch a Bill Murray movie.
Quote by musician Townes Van Zandt:
"Aloneness is a state of being, whereas loneliness is a state of feeling. It's like the difference between being broke and being poor."
Have fun, stay safe,
Michael Gibson
Footnote: Jason McLean ultimately repainted the SmartCar in 2016 after going to the paint store with me and selecting the outdoor paint colours he needed.  It gave the vehicle another new life.  BMW began their Art Car series in 1975 which featured cars painted by Jeff Koons, Roy Lichtenstein, Andy Warhol and others.  View the BMW cars HERE
---
McLean/Copeland Collection Exhibit – Continues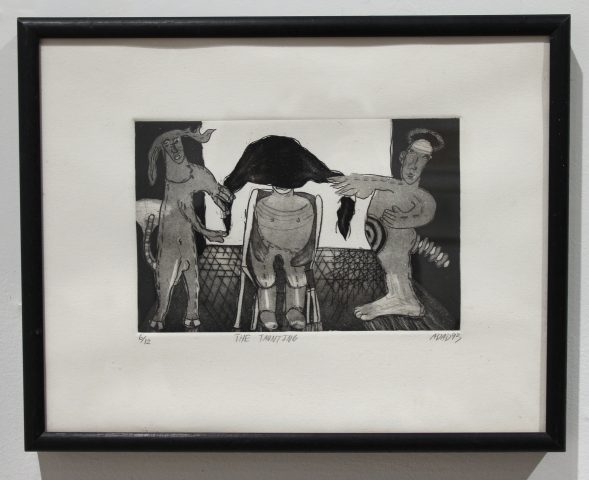 Adad Hannah "The Taunting", Etching, 1993, 5 3/4 x 8 3/4 in.
For the month of March we are featuring a small selection of artworks from artist Jason McLean's personal art collection
everyone can afford to collect.  He recommends starting small with prints, structure payment plans, buy what you love, not just something you think will be an investment.
The documentary "Herb and Dorothy: The Art of Collecting" (available on Prime) tells the story of a librarian and US postal worker who amassed a monumental collection using the methods Jason suggests.  He highly recommends it!
Artists in the McLean/Copeland collection exhibit include: Royal Art Lodge, Michael Dumontier, Andre Ethier, Adad Hannah, Daniel Johnston, Jeff Ladoucer, Evan Lee, Attila Richard Lukacs, Alex Morrison, and Raymond Pettibon.
Jason McLean first met Adad Hannah (pictured above) at a print class when they were both studying at Emily Carr University in Vancouver.   "Taunting"   foreshadows the character driven, historical dramas set within a stage that Hannah is known for.
Andre Ethier and the McLean family knew each other well when they lived in Toronto.  Jason bought this whimsical painting by Ethier, who is known for his dreamlike, figurative work.
Jason and Jeff Ladoucer first met in Vancouver and were both associated with the "West Coast Cartoon" drawing style.  Ladoucer has a cult-like following for his meticulous draftsmanship and his distinctive mix of melancholy and humour.
---
Connect With Us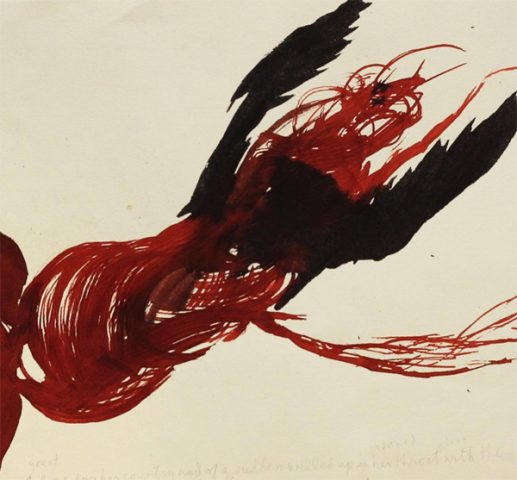 Recent Instagram Post
McLean/Copeland collection now open. For the past 26 years Jason McLean has collected artworks by his peers and idols including: #royalartlodge @stoppingoffplace @andredalethier @adadhannah @danieljohnstonofficial @jeffladouceur @studio_evan_lee @attilarichardlukacs #alexmorrison and @raymond_pettibon_ #collectingart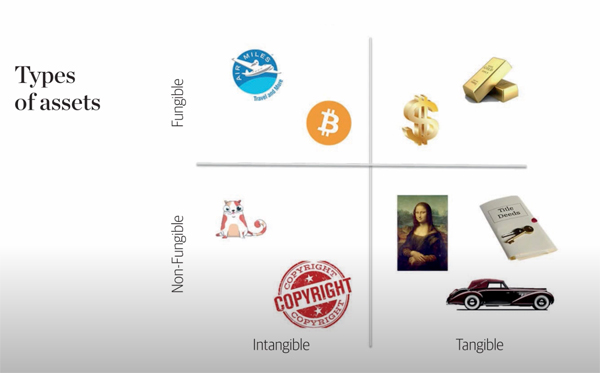 Recent Facebook Post
If you still haven't got a clue what an NFT is (and you are certainly not alone) this short video might help you get your head around it. The Art Newspaper explains the difference between tangible and intangible, fungible and non-fungible assets—and how this all relates to the world of art.  Watch HERE

Recent Twitter Post
After a Year of Being Forced to Sell Art Online, Gallerists Have Learned 5 Surprising Lessons—and It's Clear There's No Going Back