Today I am writing while listening to Winston Surfshirt's "Sponge Cake" (2017).
For the past 15 years MGG has developed a strong market for secondary artworks.  It was never really a formal plan, rather it happened organically by being asked by collectors to sell artworks from their personal collections.
Looking back… In 2004 I acquired a Paterson Ewen "Alert", 1961, 28 x 30 in. painting.  I believe the owner called me from Montreal because he had heard that I knew Paterson's market and that I might pay his unprecedented asking price.  Game on, I told him.  I would be there in a few days.


Coincidentally, I had been just invited to go on a bus trip to Montreal with an investment group who had an open seat.  Their agenda was to see the Montreal Canadiens play at the Bell Centre.  London to Montreal on a luxury bus is a 8-10 hour trip with a lot of back & forth competitive kibitzing / teasing / joke telling / beer consuming.  Not a lot of "art speak" for sure.  In fact, I was going to meet a man about a Ewen.  Visiting Montreal to see the Canadiens was just a nice sidebar.  Seeing the Canadiens at the Forum was my gig in the late 70's, back when they won 4 Stanely Cups in a row.
We stayed on Saint-Catherine Street at Hotel Le Cantlie, which was a convenient location to the collectors' office on Rue Peel.  The next morning I welcomed the cold walk toward his building after a late night.  When he unwrapped the painting, I was instantly sold.  I knew instinctively that these opportunities would not be often in my life.  This collector was the real deal, wanted a high price, but had a great painting with an excellent story attached.  We never did another deal together, but I learned the golden rule: trust your instincts.  I gave him a 50% deposit and the further 50% in 30 days.  The painting came back to London on our luxury bus and I soon became a member of that investors group.
I placed the Ewen with a client who I originally had in mind for the painting.  Whenever we speak, he loves to tell me how one of his favourite pleasures is drinking a glass of wine in front of it in his dining room.  I believe he talks to it and I am certain Paterson talks back.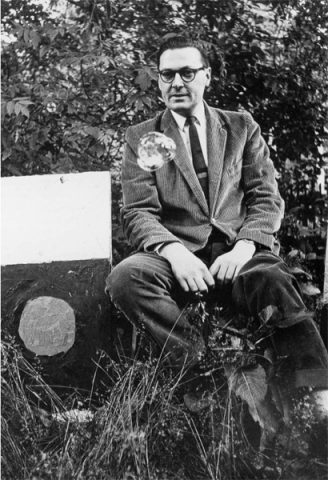 Paterson's "Alert / Blackout" series from 1960-61 were influenced by nighttime trips to the Laurentians to look at the flicker of the stars.  Painted in mostly black oil, Paterson began to experiment by using purchased saw blades to drag across the wet paint.  The colourful ridges created of revealed colours underneath the black oil is stunning.  His use of this non-traditional art tool was the precursor to his later use of routers/planers in London, ON.  And, yes, I will buy your "Alert" painting, to keep this time.
Image: Paterson Ewen, 1962, next to his painting Alert, 1961, photograph by Tess Boudreau
I am big fan of both music and movies and the master of combining the two, Mike Nichols for the "The Graduate", was at the forefront of making us remember a movie when we hear the song on the radio.  Every time I hear "Sounds of Silence" I think of floating in a pool ignoring the world around me.  "The Big Chill", "Apocalypse Now", "Easy Rider", "Pulp Fiction" all had music that became an added character within the movie, making it a better experience.  HERE is a great list of important films that understood that the right Rolling Stones song would create the atmosphere needed.  Each movie is well worth watching.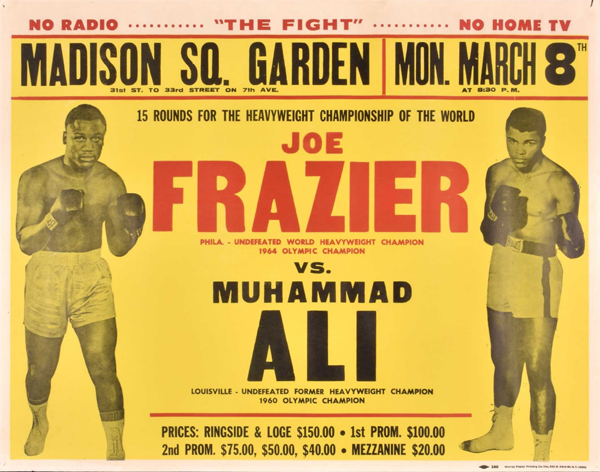 50 years ago this week: Ali / Frazier.  Two words, that when you say them, you will get a response.  Smoking Joe, "the blue collar hero" vs. Ali, "the great communicator" met for the first time on March 8, 1971.  Frazier was the current title holder vs. Ali who had given up his tittle (age 25-29) when he was a conscious objector to the Vietnam War.  It took 15 rounds with Frazier winning in a decision.  Ali followed with the Rumble in the Jungle in 1974 vs. the new champion George Foreman, which Ali won.  The movie "When We Were Kings" is a must to watch, if you are curious.
Frozen Peas are now hot, really hot, thankfully, and easy for us amateurs.  Spring Lamb and minty smash peas in less than 30 minutes is a nice option for this time of year.  THIS pan-seared lamb Jamie Oliver recipe looks good. Go with a red: Pinot Noir, Cabernet Sauvignon or Bordeaux are all great choices.  Chilled in the fridge for a bit adds a little bite to the usual fist sip.
Quote by Muhammad Ali:
"I don't count the sit-ups.  I only start counting when it starts hurting because they're the only ones that count.  That's what makes you a champion."
Have fun, stay safe,
Michael Gibson
---
New Arrival – Alex Colville Serigraph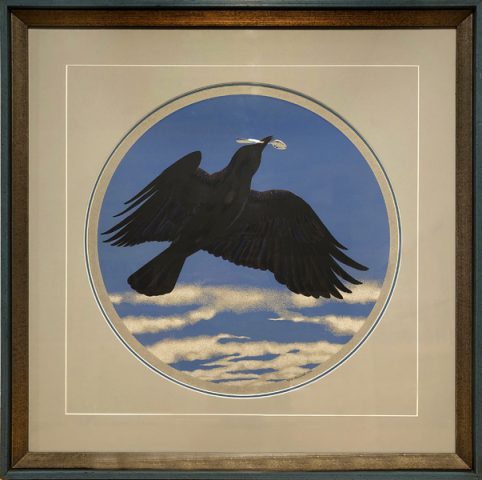 Alex Colville "Crow with a Silver Spoon", Serigraph, 1972, Edition 28/70, 18 inch tondo image size
Animals and the animal world have always played an important role in Alex Colville's artwork.  He would use an animal as a way to connect emotionally with the viewer and to create a contrast between the natural world and the constructed world.
The "Crow with a Silver Spoon" serigraph perfectly coveys a sense of triumph in which "the fabricated luxury of man is deliberately dwarfed against the bird's innate delight in life itself" (Helen J. Dow "The Art of Alex Colville", p113).
---
Connect With Us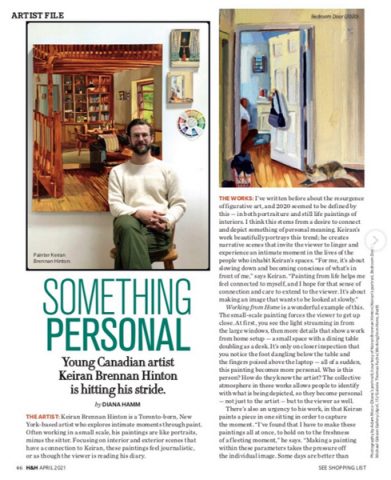 Recent Instagram Story
Thank you to @di_hamm and Canadian House and Home Magazine for the artist profile on @keiran.brennan.hinton.  Excited to pick up our copy!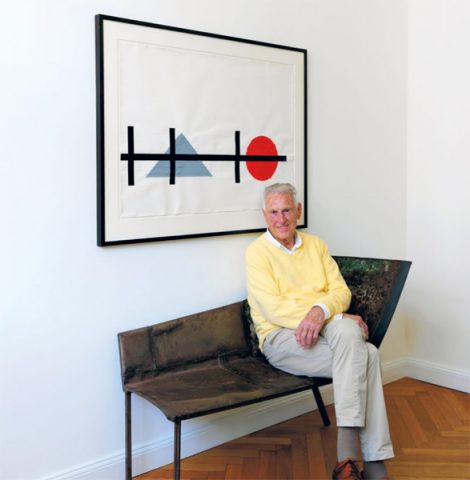 Recent Facebook Post
Rudolf Zwirner Helped Invent Today's Art Market. Now He Thinks the Pandemic Could Bring the Business to a New Golden Age
The father of David Zwirner is a pivotal figure in the history of the market.  Read HERE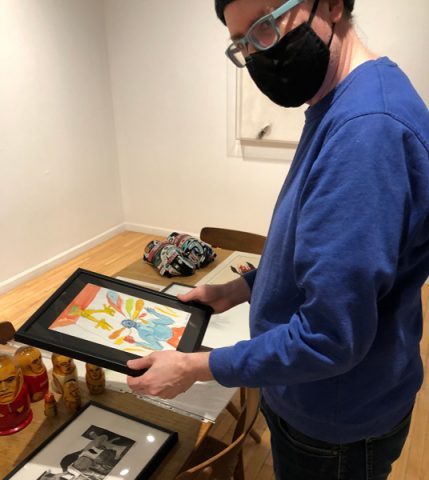 Recent Twitter Post
The London Free Press interviewed Jason McLean about his current collecting show at the gallery.  Read article HERE