We would like to share our position on COVID-19, which is having a tremendous affect on what has become the norm in today's world.  Our main policy decisions will be based on what is the safest for our families, clients, artists and employees that we treasure.
At this time we are now open by appointment only.  Appointments can be made by calling or texting 519.857.4505 or email michael@gibsongallery.com.   We do not foresee any "art emergencies", but perhaps you will want to visit us and enjoy the clean and safe environment that we have created at the Michael Gibson Gallery.
In the coming days there will be at least one of us in the gallery working on rainy-day tasks and communicating with clients who may be reconsidering their blank walls after a possible 14 day self-isolation (LOL).
Things will return to "normal" when we are all safe to do so.  No one knows when this will be.  In meantime, there are many seniors with families they can't visit, children travelling home early from their dream trips and businesses that will not survive this pandemic.
For those of you in similar or actual predicaments, we give you a sincere online hug.
We will overcome,
Michael Gibson

---
Congratulations to "Eyes as Big as Plates"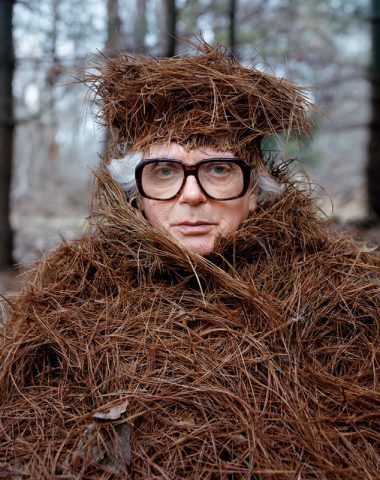 "Bob (USA 2013)", C-Print, 2013, Edition of 7, 47 x 39 in.
The Finnish-Norwegian artist duo Karoline Hjorth & Riita Ikonen have successfully met their Kickstarter goal to create a 2nd edition of their "Eyes as Big as Plates" book.
They will now be producing a new set of collaborative and imaginative photographs, like the above pictured "Bob", that celebrates humanity's connection to nature.
We are proud to be the only Canadian gallery to represent "Eyes as Big As Plates".
View more EYES AS BIG AS PLATES photos HERE
---
Michael Smith VIDEO – From the Archives
Currently included in our March "Environmental Land" exhibition is Michael Smith's immersive landscape "Root #7".  In our recent video from 2017, Michael Smith explains his fascination with the landscape, expands on his sense of abstraction and his impressive technique.
We look forward to our upcoming exhibition with Michael Smith this June 2020.
---
Buying & Selling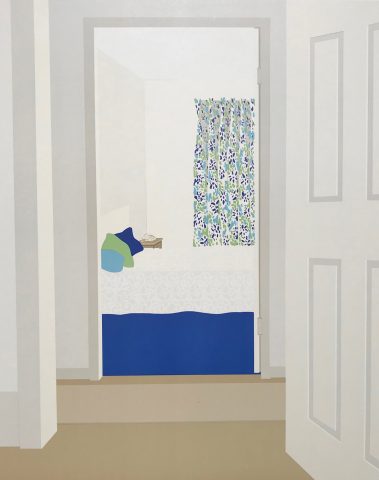 Kim Ondaatje "Piccadilly Series: Blue Bedroom"
Photolithograph / Serigraph on Paper, 1972, 15 x 12 in.
Are you looking for specific works of art to add to your collection?
Since 1984, we have specialized in the acquisition and sale of artwork created by artists of significant Canadian cultural importance.  If you are in possession of a painting of value, whether by your own purchase or through an inheritance, we encourage you to contact us for a complimentary consultation.
We love what we do and enjoy very much the pursuit of excellence.
Learn more about our Buy/Sell Services HERE
---
Connect with us

Recent Instagram Post
@_erikolson is a Canadian artist who lives and works in Düsseldorf, Germany. This work is part of a series capturing the people and places from his epic motorcycle journey across America. The project represents his adventurous solo journey and is reflective of time spent on the open road, exposed to the elements and changing conditions. Some locations he sought out, like "Big Pink", the Woodstock, NY house that served as the setting for Bob Dylan and The Band's famous Basement Tapes, while other places, like "El Paso" and "Joshua Tree" were unforeseen discoveries.
Erik Olson, "On The Road", Oil on Canvas, 2018, 48 x 60 in.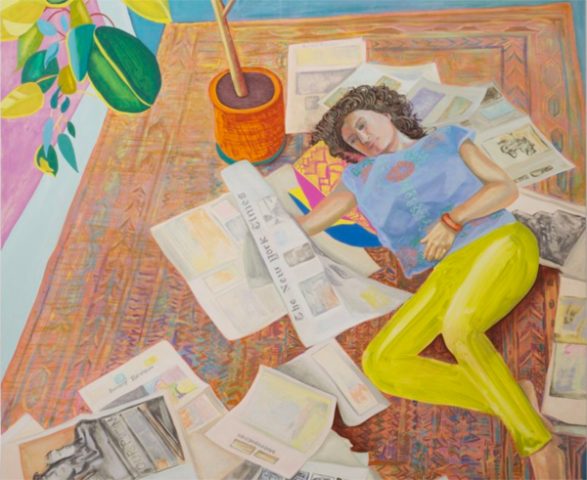 Recent Facebook Post
Stir Crazy Already? Feast your eyes on 20 works of art that celebrate the joys of being at home.  More info HERE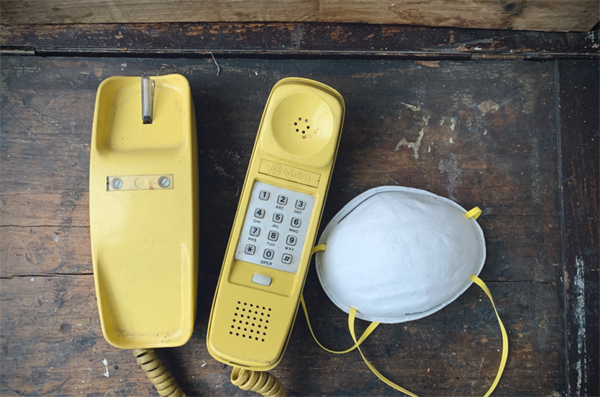 Recent Twitter Post
A pair of inventive artists developed an App that enables strangers to quarantine all over the world to talk to each other.  Learn More HERE