Today I am writing while listening to Aimee Mann's 2017 comforting album, "Mental Illness".
The simple life is good.  Reaching out to what comforts you is important and meaningful these days.  Silence can have a calming effect for some and the reverse for others.  Listening to an album that brings back memories of a less complicated life, caramelizing onions, escaping into "The Squid and the Whale" or driving up to the lake have all been recently self-induced medicines for my personal comfort.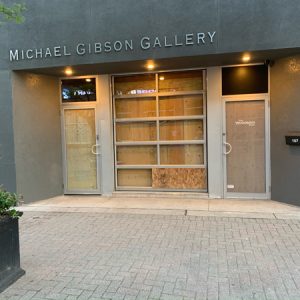 Two years ago this week I felt compelled to literally respond, which became my first newsletter or missive from the heart.  Titled "We Will Overcome", the newsletter ended with: "things will return to "normal" when we are all safe to do so.  No one knows when this will be".  
We certainly have found a community that appreciates the now 75 editions, collectively finding comfort through art, music, food and movies.  Thank You.  Misery loves company, or something like that.
Positivity is definitely contagious.  Here are just a few of the incredible comments that we have received:
"Your emails get better and better! You chose well but obviously could have chosen to be a writer as well." (R.H. Montreal)
"Loved this. Thanks again for these little email gems. Enjoy!" (M.T. London)
"This email helped me feel less alone!😊  Thank-you so much!" (D.S. Ottawa)
"Just to let you know I have been enjoying your soliloquies and this is a good one. Need to pull out side 'B'" (D.Y. London)
"Your Newsletters sure helped to brighten our Saturdays this past year. Gave us great ideas of what to listen to, what to eat, watch on film and what was exciting in the art world. Thanks ever so much" (A.H. Vancouver)
"Thanks for your newsletters. It really keeps me going avoiding depression and my imagination refreshed. You are important for London and all your followers.  Thanks again" (M.V. Toronto)
In 1974 Jackson Browne was once again living in his childhood home, the Abbey San Encino, built by his grandfather.  Jackson is a bit of a sleeper who was "there" when it was all happening in 70's LA, co-writing "Take it Easy" with the late Glenn Frey in 1973. 
His voice and lyrics are comforting to me – specifically, the songs "For A Dancer" on his third album "Late for the Sky", which was played at the memorial services for both John Belushi and Phil Hartman. 
I lost a younger friend and client this past week.  It is also a perfect song for him.  Rest In Peace Chris.
A refreshing discovery in 2020 was Playing For Change, an organization created to inspire and connect the world through music.  Today, I revisited their site for another inspiring collaboration: 
"Peace Train" will be soothing. Written by Cat Stevens in 1971, the same year Lennon wrote "Imagine".
Released in 1970, "Soul Rebel".  This wonderful collaboration features the late great Bunny Wailer.
If you appreciate Led Zeppelin, "When the Levee Breaks" also released in 1971, will get you out the door. 
Did you here the Easter message from Warren Buffett?:
"Do not put all your eggs in one basket."
Have fun, stay safe,
Michael Gibson
---
Inspired by Spring with Dyck, Falk & Sage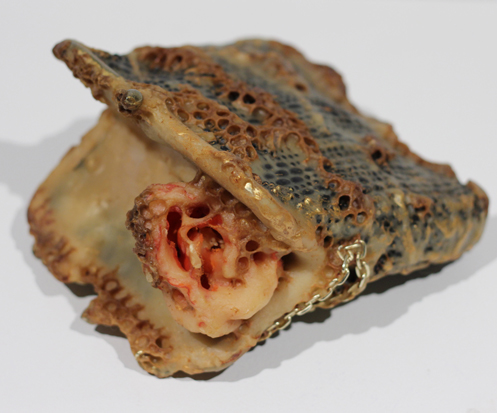 Aganetha Dyck "A Rose is a Rose is a Rose", Beeswax & Honeycomb on Purse, 1995, 6 1/2 x 6 x 4 1/2 in.
Winnipeg artist Aganetha Dyck is known for her 20+ year collaboration with live honeybees.  She was both interested in communicating directly with another species, but also highlighting the significance of the "power of the small" in our ecosystem.  Working directly at a live hive, Dyck and the bees transformed commonplace objects into beautiful and alluring artworks.  Her anatomical bee drawings further expanded on her collaboration; through touch, the bees navigated the braille paper and personalized each delicate drawing. 
View more of Aganetha Dyck's work HERE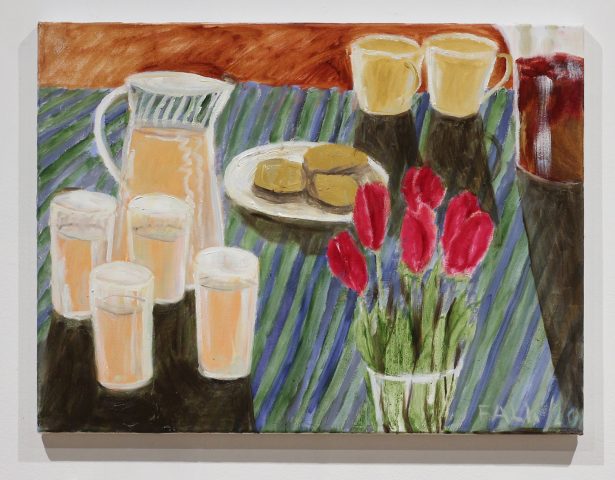 Gathie Falk "Tulips", Acrylic on Canvas, 2020, 18 x 24 in.
The joy in Gathie Falk's work cannot be understated. Lucky to live in Vancouver when Spring springs earlier than other places in the country, Falk relishes in the colour and vibrancy of the garden between her home & studio.  From a still life painting of a hot pink tulips to her abundant garden of marigolds, Falk delights in the pleasure of visceral moments from her everyday life. 
View More of Gathie Falk's Work HERE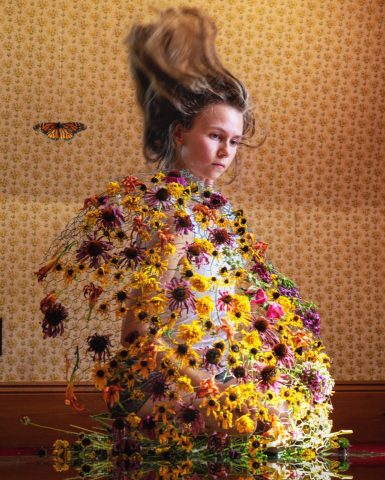 Sage Szkabarnicki-Stuart "My Room", Archival Pigment Print, 2018, Edition of 10, 30 x 24 in.
Emerging photographer Sage Szkabarnicki-Stuart is known for using self portraiture to reflect her experience with animals and her surrounding environment.  In both "Anna's Hummingbird" and "My Room", Sage immerses  herself in the natural world – trying to both capture a frenetic migratory hummingbird and an idyllic moment from ones childhood.
View more of Sage Szkabarnicki-Stuart's work HERE
---
Last week for Susan Dobson & Artist Talk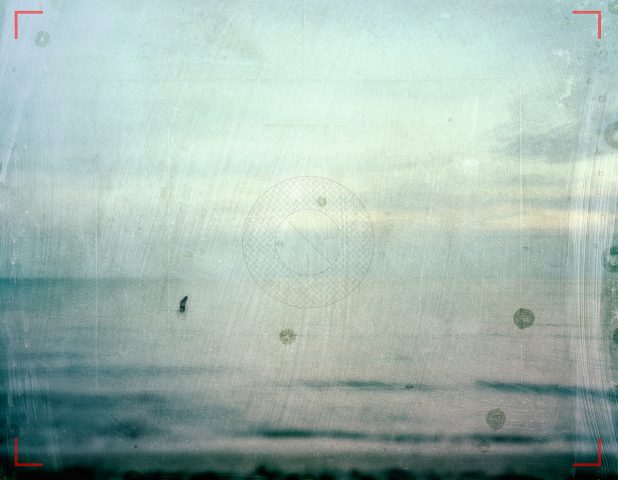 Susan Dobson "Under the Surface", Archival Pigment Print, 2020-21, Edition of 5, 47 x 60 1/2 in.
Susan Dobson Tour & Talk
Saturday, March 26 at 2pm
To celebrate the last day of Susan Dobson's "Focus | Finder" exhibition, please join us in the gallery at 2pm for a tour and talk by Susan Dobson.  Reception will continue to 4pm.  Masks & vaccine proof required.
Book Your Spot for Susan's Talk HERE
---
Connect with us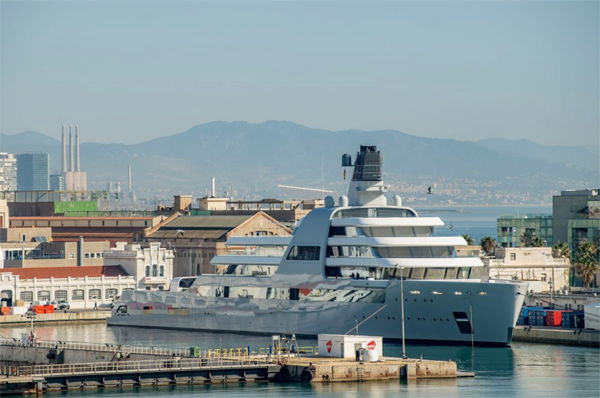 Recent Facebook Post
The Key Questions About How Sanctions Affect the Art Market.  Read HERE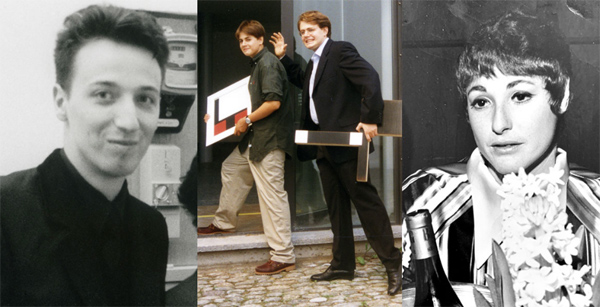 Recent Twitter Post
20 Art Dealers on Their First Jobs in the Art World: "I have to go now. Here are the keys and the alarm code. Close at seven and come back tomorrow." (sounds familiar…) Read HERE