Today I am writing while listening to "Smoking Gun" by Lady of Sunshine.
My favourite St. Patrick's days during March Break were always spent in Florida with my extended family enjoying generational cocktails with freshly steamed local shrimp.  There is something special when both your parents and your young kids connect at a restaurant on holidays.  I always felt that the Americans do restaurants well.  It's hard to get a bad meal really.  Most of the people serving are professionals who have worked at the restaurant for a long time.  They know what good service is: glasses of water without asking and hot food served with a smile on time on a huge tray. A lot of the time we would go early for "two-fers", between 4-6pm, which was perfect for my aging parents and hungry young kids.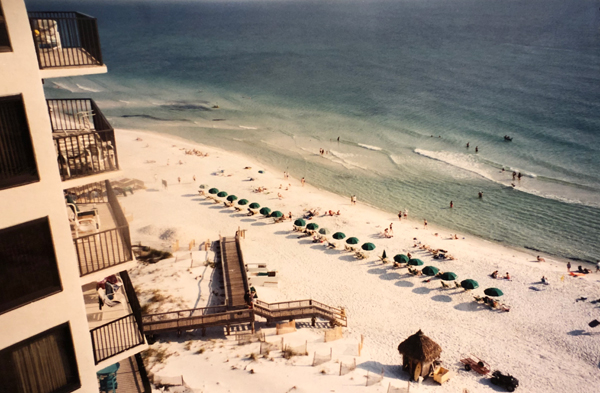 We would always fly from Detroit, staying overnight to accommodate some ridiculously cheap early flight.  Already in the US, we were able to check our bags outside the terminal and cruise right through to our gate in those more innocent times.  When the kids were under 2 years old they could fly for free on our lap.  Being close in age, the 4 of us used only 2 seats sometimes.  These memories, like diapers, have faded, but it was hard with hungry, motion sick kids.  The journey was always worth it when we saw our parents and could settle into the routine of enjoying a week of sun and fun with family.
My parents vacationed near Destin, Florida, in the Panhandle, which is culturally influenced by the neighbouring states Georgia, Alabama and Mississippi.  People were so friendly and laid back with white sand beaches going on forever.  The only real downside was that it was a bit cooler that far North.  The location was great for road trips to Biloxi and gambling to the West or visits to Apalachicola, the oyster capital of the world, to the East.  A look at The Gibson Inn might tempt you to visit Apalachicola.
For one male bonding moment with my father, I bought a 50lb bag of oysters early one morning right off the boat in the Apalachicola Bay.  I purchased a large styrofoam cooler and a couple of bags of ice for the trip back to Destin.  He and I then spent the day knocking on his friends doors asking if they would like some oysters.  I was amazed with how many people he knew.  We didn't quite get through the whole burlap bag, but we certainly received more yes's than no's.  It was a day well spent with much pontificating with his mates and their wives.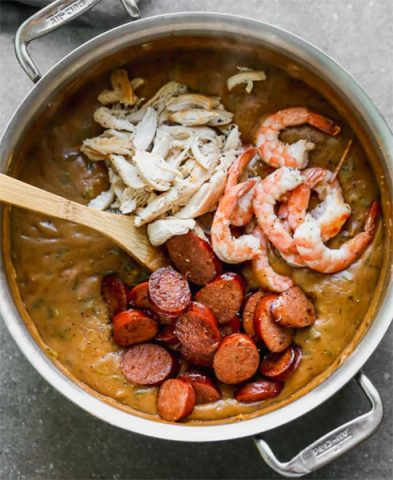 Biloxi, Mississippi and New Orleans, Louisiana, farther to the South, is a really interesting sliver of America.  Right on the edge of being dangerous (like Detroit), the food and music is completely authentic.  I relish the choice of local lifestyle and appreciate how they live happily with so much less than most of us, keeping it simple.  A bowl of fish chowder or gumbo with a Miller Highlife is perfectly fine for most days.
Music is a key component when you are hanging in the South.  (Tom Petty + Lynyrd Skynyrd) – The Beach Boys = Bob Marley?  Lynyrd Skynyrd, The Allman Brothers, both from Jacksonville, and Tom Petty, from nearby Gainsville, reflects the "South" from their northern Florida birthplaces.  Listen to "Melissa", "Simple Man" or "Wildflowers" and one understands The Tragically Hip a little better.  Northern Florida's culture is well reflected by these 3 bands in contrast to Miami's scene of Gloria Estefan and Enrique Iglesias who replicate South Beach's faster pace.  A new documentary on Tom Petty is available HERE.
Gumbo soup is a comfort food that warms you on the cooler windy days of northern Florida.  As the state cuisine of Louisiana, gumbo is best described as sunsets, as no two are alike.  Served with seafood or with sausage, chicken or ham, it aligns with the melting pot of the South, good and bad.  Like chowder in Boston and deep dish pizza in Chicago, it's hard not to find when you're there.
Quote by George Bernard Shaw from "Back to Methuselah":
"You use a glass mirror to see your face: you use works of art to see your soul."
Have fun, stay safe,
Michael Gibson
---
New Arrival – Alex Colville "Kingfisher"

In addition to Alex Colville's "Crow with a Silver Spoon" serigraph that we featured in last week's newsletter, we have also received the dramatic "Kingfisher".
Structure and composition is very important for Alex Colville.  "Kingfisher" is one of these constructed images where the scene never happened, except for in Colville's imagination.
Alex Colville stated the following about "Kingfisher":
"In 1971 my wife and I were walking our dog Shasta on a beach on the Atlantic coast of Denmark. We saw a jet fighter (long pointed nose, swept back wings) diving toward the sea practising combat. My "Kingfisher" was done 12 years later. Nature imitates art, as Oscar Wilde said, and in this case art in the image of a bird, imitates a machine".
---
Last week for McLean/Copeland Show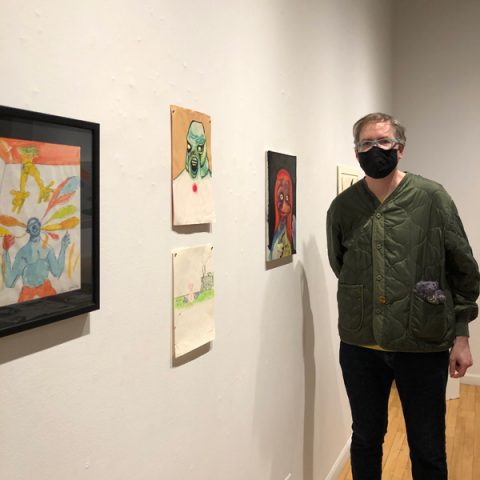 This is the last week to see a small selection of artworks from the personal art collection of artist Jason McLean.  The show is representative of a generation of artists who, like McLean, make work that is whimsical and handmade with a folksy aesthetic.
Included on the exhibition page, Jason has related his personal memories about the artists: Royal Art Lodge, Michael Dumontier, Andre Ethier, Adad Hannah, Daniel Johnston, Jeff Ladoucer, Evan Lee, Attila Richard Lukacs, Alex Morrison, and Raymond Pettibon.
---
Connect With Us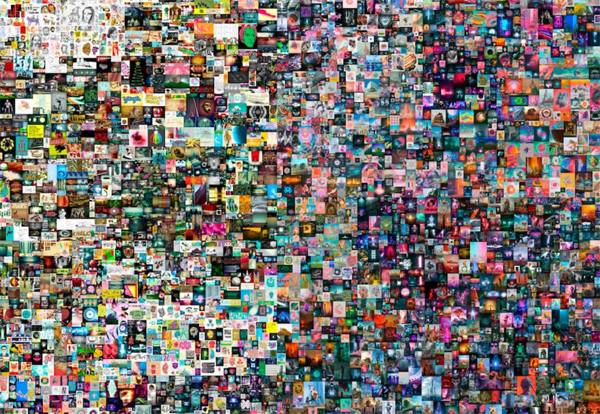 Recent Facebook Post
Beeple's digital "artwork" sold for more than any painting by Titian or Raphael. But as art, it's a great big zero.  Read HERE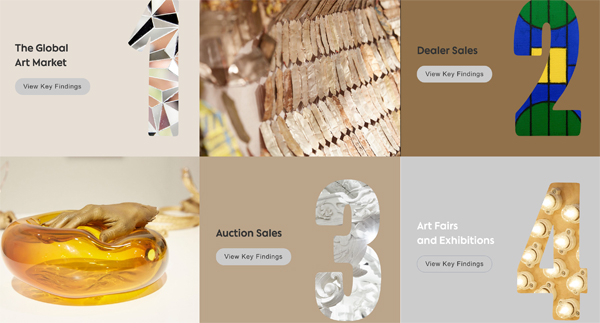 Recent Twitter Post
2021 Art Basel Global Market Report Reveals 22% drop in 2020 Sales to $50 Billion.  Read highlights from the influential report HERE