Rainy days lead me to listening to Nick Drake's 1972 last album, the masterpiece "Pink Moon" (again), while writing this for you.
The phrase Sex, Drugs and Rock & Roll first appeared in a 1969 LIFE  magazine article about the then new counter culture, likely inspired in the spirit of Led Zeppelin, The Who and The Rolling Stones.  They all were honest male hotel-room-wrecking legends.  The combination of these 3 words scared the parents silly and motivated the kids to achieve hopefully at least 2, if not all 3 vices in the phrase.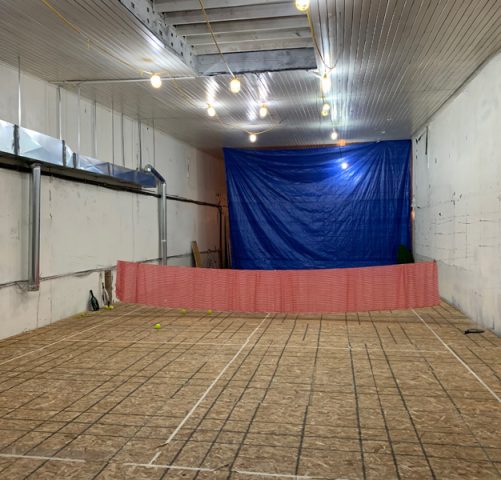 On the second floor of MGG, a personal gym has developed over the past year or so.  It began with the install of a Pickle Ball court and has subtly been growing since.  Listening to music is sometimes the motivation for many of us to actually enjoy exercising for longer periods of time.
I have taken several 'books' of CD's upstairs because my phone is occupied with my bike riding apps.  These CD's were mostly purchased for the gallery before iTunes came onto the scene.  Last Saturday I put on Etta James "At Last" (1961), which I had originally purchased for a Greg Curnoe opening since he owned the album.
While I was stretching, the song "I Just Want To Make Love To You" came on following the very sexy "A Sunday Kind of Love".  I soon began to realize that she was singing about sex, drugs and rock & roll, but more in a late 50's discretionary mood.  The title song "At Last" is the perfect slow dance song, beginning with "At last, my love has come along….my lonely days are over". 
Etta's mid 1970s heroin addiction sadly altered her life, creating a very tough existence for her.
Joni Mitchell broke the barrier for women by actually writing very personal songs about her intimate relationships.  In reality most rock songs are about love, love lost and what comes in-between, but Joni's luscious guitar playing and her songbird voice somehow disguised her subject matter for us.  Her incredible album "Blue" (1971) was written after leaving Graham Nash during an intense relationship with the then heroin addicted James Taylor.  HERE are the juicy details of her recordings.
Revealing your past loves and all the angst surrounding the beginning, middle and end can be more delicate for a female artist than a male, were my thoughts while rotating a medicine ball.  Both Joni and then Carly Simon's "You're so Vain" (1972) came to mind.  Eventually the one who completely blew the doors off was Canada's Alanis Morissette.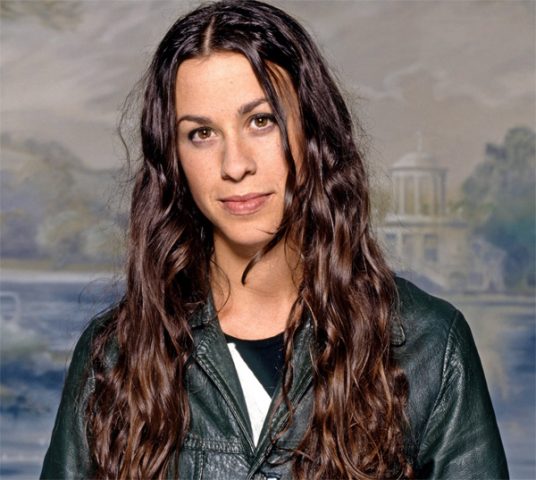 Her release of "Jagged Little Pill" in 1995 was a fantastic rock album.  I remember borrowing it from a male friend, who certainly didn't own any Joni, Etta or Carly albums.  The opening track, "All I Really Want", begins with "Do I stress you out?…My sweater is on backwards and inside out…And you say, how appropriate".  Pretty bad ass.  Certainly a fantastic work-out album.  Maybe top five?
Even listening to it today, the album kind of still scares me, like all great art should.  It's easier after the first two tracks (sort of).  Such an intensely personal album, her performance has rightfully become an anthem for a generation of women.
Lady Bird (2017) is an important female journey movie exposing the often difficult relationship between an aging mom and a teenage daughter.  The father is the calming force when needed.  Written and directed by Greta Gerwig, we follow actor Saoirse Ronan through her awkward Catholic High School years in a funny and warming comedy-drama. Dial it in on Crave.
Lasagna served with salad was MGG's go-to meal for our pre-2020 opening dinner parties.  We had a lot of great times breaking bread with visiting artists, clients, family and friends.  I miss the Mascot Restaurant everyday.  The sauce, the sauce! 
If you want to be a hero (and Alanis wants you to be a hero), give this Skillet Lasagna a go.  Anything that needs a skillet to cook is high on my favourite list.  Simplicity is perfection.  Ten perfect wines for Lasagna you will have to seek out HERE.
Rolling Stone Magazine quote:
"Jagged Little Pill is like a Nineties version of Carole King's Tapestry: a woman using her plain soft-rock voice to sift through the emotional wreckage of her youth, with enough heart and song craft to make countless listeners feel the earth move".
Have fun, stay safe,
Michael Gibson
---
Abstraction with "A Pulse"
I have been captivated over the past few weeks by the paintings hanging around us in the gallery and their intense musicality and sense of rhythm.  Once I discovered William Perehudoff's quote that he prefers paintings "with a kind of pulse", I knew that I was on to something.  Here are 3 artists who take it to another level: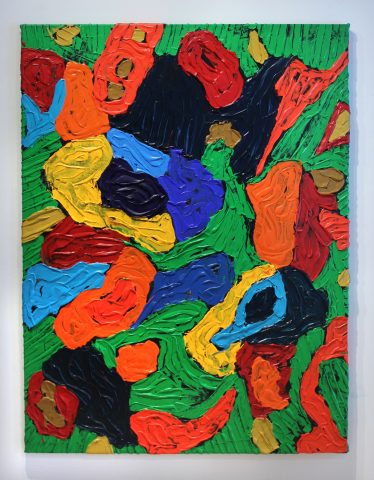 Ron Martin "Colour Collision", Acrylic on Canvas, 1989, 72 x 54 in.
Ron Martin once stated "I think of painting as an actual phenomenon that exists in the world and we are in some sense a part of that phenomenon.  We create the phenomena by interacting with it".
The sheer physicality of many of his paintings (like "Colour Collision") cannot be underestimated.  Like sound, his colour, pattern and gesture surrounds us.  Similarly, in his intricate "World" series watercolours (painted 20 years earlier), their precision reminds me of a musical score, each colour a different note in the detailed composition. 
View more of Ron Martin's Work HERE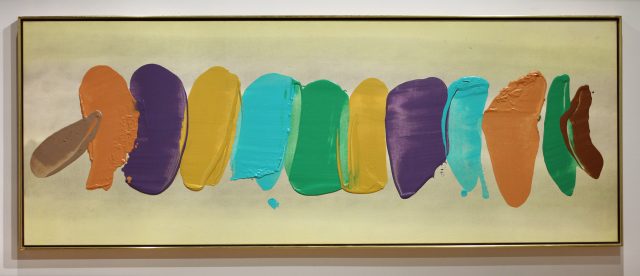 William Perehudoff "AC-83-049", Acrylic on Canvas, 1983, 30 x 80 in.
William Perehudoff created bold, economical abstract paintings that explored the power of large expanses of radiant colour and simplified shapes.  The pulse that he preferred, evolved depending on his present sensibility.  Canvases such as "AC-83-049" are bright and joyful, with juicy alliterative brushstrokes, whereas, "AC-90-003", in both colour and form, lures us with its low-frequency timbre.
View more of William Perehudoff's work HERE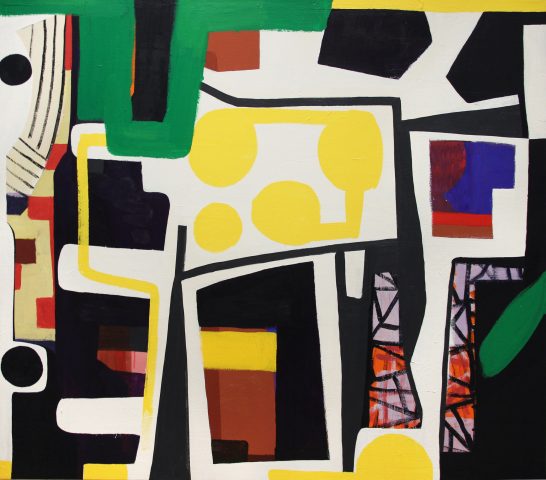 Mark Dicey "2533-II-19", Acrylic on Canvas, 2019, 48 x 54 in.
Mark Dicey, on the other hand, takes the action and reaction of Martin and the precision of Perehudoff to make abstract paintings uniquely his own.  Dicey's paintings are more like a symphony where each movement builds and compliments each other.  When enjoyed in its totality, the paintings resonate.
View more of Mark Dicey's work HERE
---
Connect with Us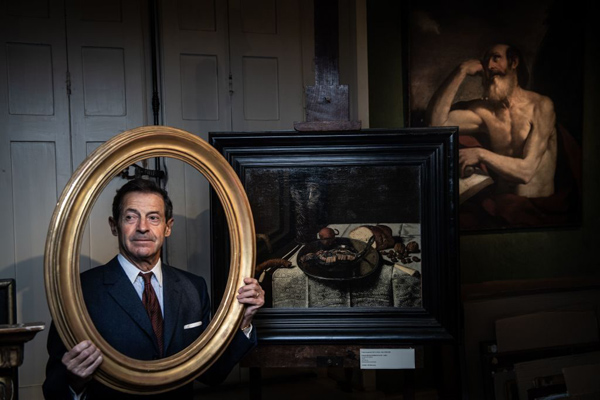 Recent Facebook Post
Meet Eric Turquin, the Art Historian-Detective Who Keeps Finding Multimillion-Dollar Old Masters Hiding in Plain Sight.  Read HERE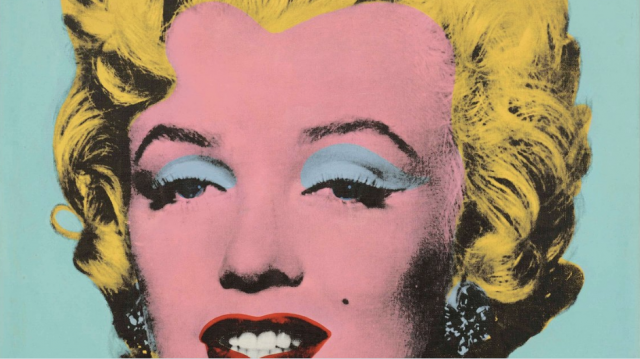 Recent Twitter Post
"Shot Sage Blue Marilyn" (1964) by Andy Warhol is "poised to be the most expensive 20th-century work to sell at auction", with an estimate in the region of $200m and notably no guarantee Read HERE