Today I am writing while listening to Ray LaMontagne's beautiful "Monovision".
Last March 21, 2020, I wrote the following in our first culturally enhanced newsletter:
"Over the next couple of weeks, I will be putting together some isolation day solutions to share or enjoy on your own: food, music, beverages and movies that work well together.  I think a Comfort Day is in order.  Enjoy some, none, or all of my suggestions.  I am encouraging knowledge through culture."
So much innocence, the optimism is killing me. (LOL)  A "couple of weeks" is now a string of 52 or perhaps more impressively, 365 days.  I had no intent of writing beyond a couple of weeks after which our freedom would re-emerge.  Zoom meetings didn't even yet exist.
The past 52 weeks have brought many positive changes to our quality of life.  I am particularly curious about the millennials new work-at-home world.  What a great opportunity to live where they want without the financial punishment of living or commuting in a big city.  They, and businesses like us, have come out on top by now having more time and the privacy to enjoy lower overhead, not to mention a backyard. 
Sharing a year of personal thoughts and recommendations on music, movies and food to enjoy has been a great adventure. 
Once it became clear that a couple of weeks was going to be a year, the weekly writing of my immediate thoughts on a cultural life pushed me way beyond my daily art dealer life.  
The feedback has been as positive as the messages are intended to be.
The goal has been simple from the first iteration a year ago: virtual escapism, or more professionally labelled, an Op-Ed.  I am fully aware that this adventure is not without professional risk, which is my life choice.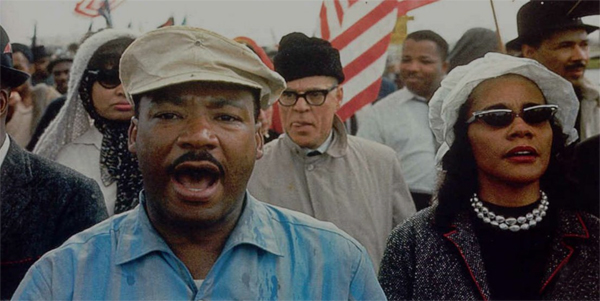 Significantly, fifty six years ago in 1965 on a very different March 21, 3200  protestors finally set out for the 54 mile march from Selma to Montgomery Alabama against Governor George Wallace's voter suppression.  After the original protest on March 7 (now known as "Bloody Sunday"), President Lyndon Johnson said the following on national TV:
"There is no Negro problem. There is no Southern problem. There is no Northern problem. There is only an American problem…Their cause must be our cause too. Because it is not just Negros, but really it is all of us, who must overcome the crippling legacy of bigotry and injustice.  And we shall overcome."
Life does repeat itself in increments.  
Please read last March's newsletter HERE (while I was self isolating at the gallery) to see how much, or little, things have changed in a year.
Quote by Martin Luther King Jr:
"I have a dream that my four little children will one day live in a nation where they will not be judged by the colour of their skin but by the content of their character."
Have fun, stay safe,
Michael Gibson
---
Celebrating Spring with Victor Cicansky
For over fifty years Vic Cicansky has created whimsical sculptures that are firmly inspired by his intimate relationship with his garden.
With Spring in the air, we highlight Cicansky's extensive career and his dedication to the simple, domestic, nostalgic world that he creates through his tactile preserves of fruits and vegetables and his gnarled bronze branches.
Vic asks of us: "What are you doing that's going to make the world a better place?  When you garden you do."
The mastery of his artwork is that he coaxes us "to consider nature and one's relationship and responsibility to this earth as giants and human beings – we are all gardeners of this earth" (Victor Cicansky: The Gardener's Universe, p 123).
View Vic Cicansky's Sculpture HERE
---
Connect with Us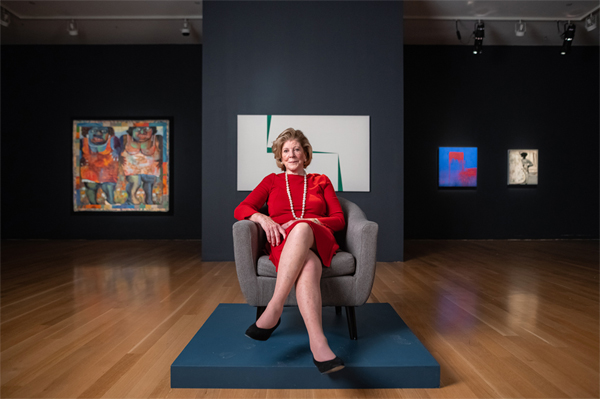 Recent Facebook Post
Who is Agnes Gund and Why is She Important?  Chief curator of painting & sculpture at the MoMA: "We've Caught Up With Aggie to Some Degree".  Read Article HERE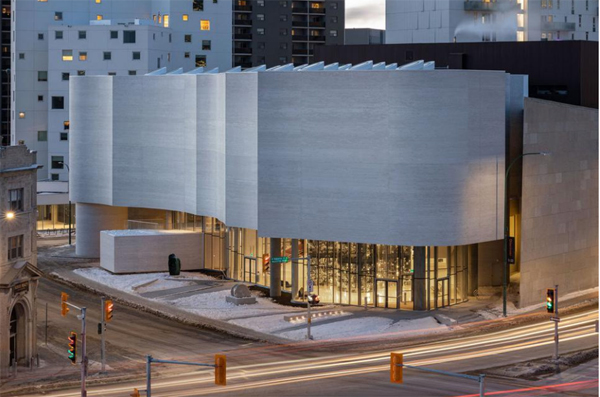 Recent Twitter Post
Winnipeg's New Inuit Art Centre, Qaumajuq, Is Astounding And Ambitious.  Congratulations!  More information about the opening & virtual events HERE