Somehow the fact that today I was lead to Crosby Stills & Nash's debut May 1969 album's opening track, "Suite: Judy Blue Eyes" (written by Steven Stills' then girlfriend Judy Collins), has made me feel better.  I have listened to it so many times that I have not played it in years.  Their harmonies were so pure and always a great way to enjoy the gallery acoustics.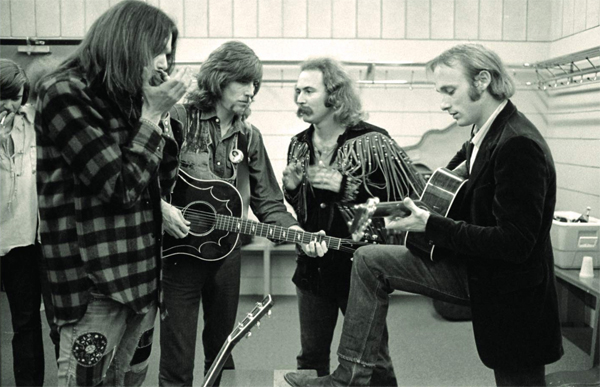 Listening to albums is a commitment to spending time.  Are you in the mood for the A side or the B side?  The decision can be influenced by the opening tracks.  CS&N chose "Judy Blue Eyes" on the A side and "Wooden Ships" for the B.  I have always favoured the B side if I am unfamiliar with the album.  Hits are usually on the A side, but what opens the B side?  "Wooden Ships" fits this bill by opening the B side of their debut album.  
I am in a business that is very much about acquiring artwork by artists who are in their prime.  With emerging artists it is hard to know which moment to choose in the present.  With mid career or senior artists the choice gets easier, but one needs to really look at the artists' exhibition history.  In the secondary market, the prime year(s) become evident as values rise for certain periods over others.  These subtle distinctions in the art business allow for me to enjoy great conversations with my peers.
How is one to know when an artist is in their prime without the historical reference to support it?  The debut album of CS&N is three artists unknowingly in their prime.  The political landscape, song writing, musicianship and their harmonizing vocals combine in a moment that can't be repeated.  When they let Neil Young in the door to form CSN&Y and with the 1970 release of "Deja Vu", they hit another level.  Thank you Neil.
Like their previous album, the A side of "Deja Vu" opens with Stills' "Carry On" and the B side with Crosby's "Deja Vu".  Again, two different moods to choose from.  Brilliant.  For me Stills seems be better for a breakfast workout and Crosby for late night drinks with friends.  CS&N were told they needed a lead guitarist to enhance their stage presence.  Neil, also from Buffalo Springfield, was the obvious choice.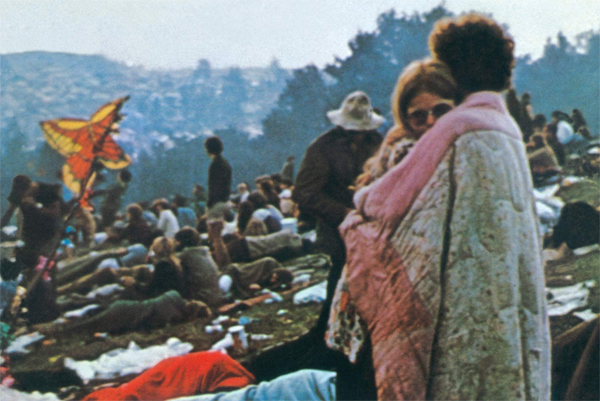 The natural movie this week is the documentary film released in 1970, "Woodstock".  The first time I saw this movie was at the Starlite Drive-In in Shipka near Grand Bend.  I was not driving as a 12 years old and I am bit fuzzy on who was, maybe my mom or dad?  Going to the drive-in was always a great event with the running around, eating awful burgers while feeling the air literally cool your skin as the sun sets over the endless corn fields surrounding us.  Getting back to the Ford station wagon before dark was the only rule.
The 185 minute film is likely best watched on the big screen, preferably now with someone who is curious about the hippy movement.  It was awarded the Academy Award for Best Documentary and a well deserved 2nd Oscar for Film Editing.  Amongst many great musical performances was the speech given by Max B. Yasgur, the 600 acre dairy farmer who provided the property for the festival.  Once it was clear that it was going to be a free concert his comments show the non-violent world that we used to live in.  This just can't be done today without the influencers and police making it about themselves.
The period I am writing about is really the end of the counterculture movement and hippies as the Vietnam War was close to ending.  Government's had put the squeeze on LSD and the protests, or maybe the time had come and it was now time to get a job and move to the suburbs?
When I think of the food preferences of Hippies I think of chickpeas and this 50 mile farm-to-table recent "invention" actually happened 50 years ago.
I searched two words to confirm my suspicion: "Hippies Chickpeas" and was pleasantly surprised with my new discovery: www.hippiesandchickpeas.com.  I am thankful to know that the two sisters Sami and Abbi, who are not hippies, have the foresight to aim their business model towards this period and time.  THIS Vegetable Shepherd's Pie we certainly have time to make these days.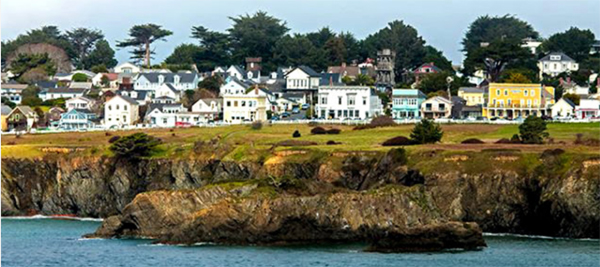 Mendicino, California is a great place for the hippies who now have money.  The atmosphere is very chill with a combination of coffee bars and vegetarian wine bistros with people who slept in the woods last night sitting beside wealthy people of the same generation.  The seaside landscape is of course incredible.  We stayed in one of the many original water tower homes.  Our kids enjoyed the decks on the roof because they could get the Internet.  I enjoyed the architecture and views.  Mendicino is California's most northernly wine region and a Pinot Noir from the Anderson Valley will very enjoyable if you can find it.
Quote: Nick Drake from his album "Bryter Layter" released in March 1971, 50 years ago
I could have been a sailor, could have been a cook
A real live lover, could have been a book.
I could have been a signpost, could have been a clock
As simple as a kettle, steady as a rock.
Have fun, stay safe,
Michael Gibson
---
New Arrival – Brian Jones "Falling Leaves"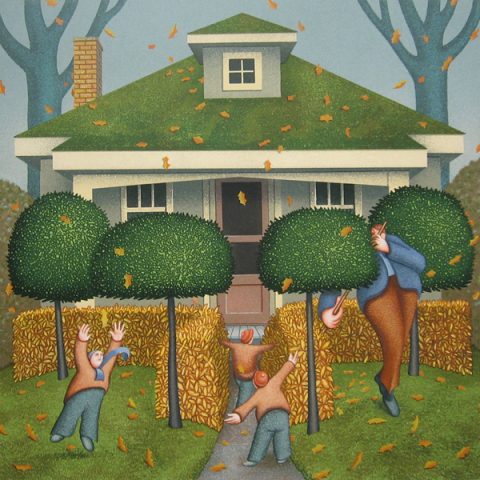 Brian Jones "Falling Leaves", Serigraph, 1980, Edition 96/100, 19 x 19 in.
[if mso]> <table align="left" border="0″ cellspacing="0″ cellpadding="0″ width="100%" style="width:100%;"> <tr> <![endif] [if mso]> <td valign="top" width="600″ style="width:600px;"> <![endif]
Brian Jones (1950-2008) is best known for his "Neighbours" style, idealized depictions of everyday life in Southwestern Ontario created in a streamlined  technique.
This joyful serigraph, "Falling Leaves", was created with master printmaker Gilbert Moll at Maison Moll and is one of Jones's most recognizable images. 
---
New Video – ACI Visits "Chroma" Exhibit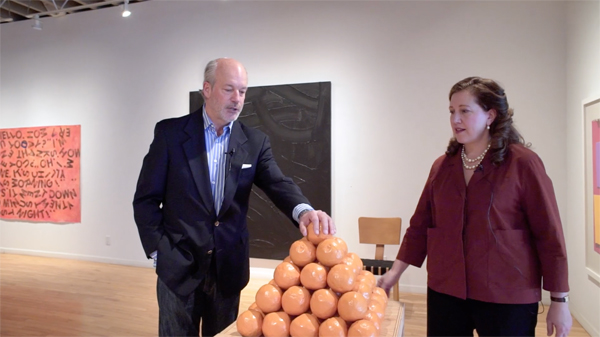 Sara Angel, Founder and Executive Director of the Art Canada Institute recently spent a morning at the Michael Gibson Gallery touring our "Chroma" exhibit.
In the 20 min. video that was produced of the tour, Angel discusses with Michael Gibson and Jennie Kraehling the artists who celebrate colour through their glorious artworks. 
---
Connect with Us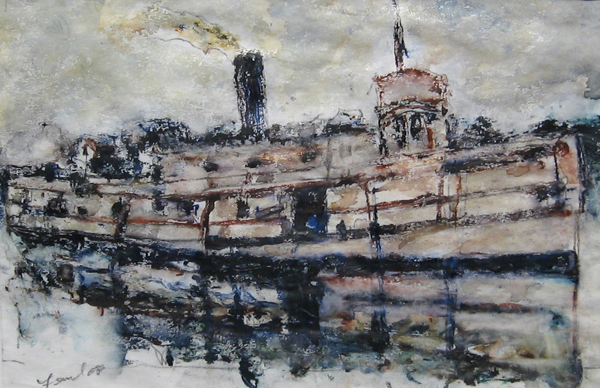 Recent Facebook Post
We're proud to support #UPwithART! Between April 18-24 help raise funds for the Unity Project's relief of homelessness and Museum London.
View the 60+ works in the auction including Roly Fenwick's watercolour "Ship Series #16" (pictured above).  Register for free HERE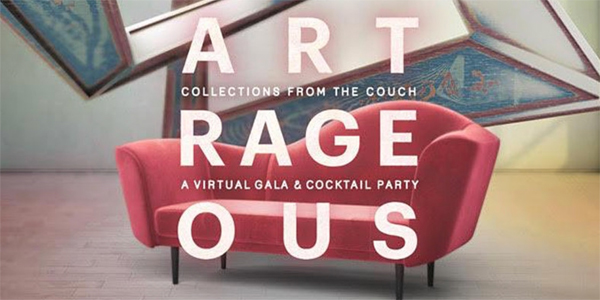 Recent Twitter Post
Partners in Art have organized an amazing May Gala!
Tour 3 world-class, contemporary private art collections including The Agnes Gund Collection (New York), The Komal Shah and Gaurav Garg Collection (Silicon Valley), and The Rennie Collection (Vancouver) and celebrate the vibrancy of contemporary art together. 
Learn more HERE