As we chug towards our 5th week of the new norm we have the time to reflect on the memorable moments from our lives.  My first memory of the world not being an innocent or safe place, included below, is tough.  The rest is still, I hope, very tempting.
On May 4, 1970, I was 12 years old, the proud owner of a bike with a banana seat and sissy handle bars. We would hang out until the street lights came on, which would signal that we should head home. Innocent times, as we all want for our children or friends today.
Living in Southwestern Ontario we were heavily influenced by American TV and radio: Detroit Motown, Cleveland and Buffalo. Going on around me between 1968-70 were the Detroit fires, Cleveland river fires, assignation of MLK and Bobby Kennedy, Muhammad Ali's refusal to the draft, Woodstock, the White Album and Nixon…
My personal goal, at the time, was to get the baseball card well situated into my bicycle spokes using my Mom's wooden clothespin. Having only been 12 once, I thought all of this craziness was de rigueur.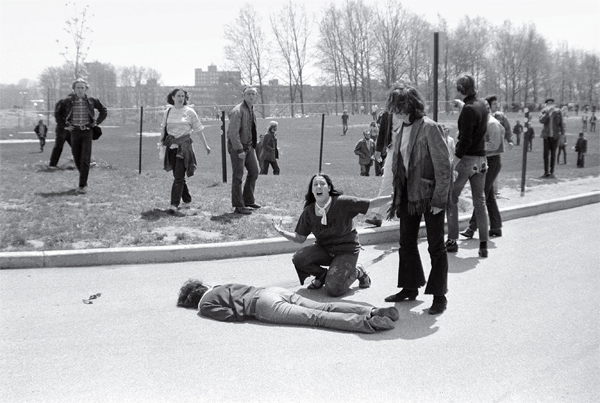 This photo of 14 year old Mary Ann Vecchio taken by Kent State photography student John Filo of the Kent State Massacre, changed everything for me.  It still gives me chills.  As a 12 year old, the sheer agony of her expression was very hard for me to understand.  I remember thinking that she could be one of my older sisters.  Why were young Americans shooting young Americans?  HERE is a history of the event.
For the past few days I have been thinking about the 12-13 year olds today and their lasting impressions of this spring of 2020.  I read recently that 13 is the age that your strongest influences or references are made for food, design, music, cars, movies and culture etc.  This is true for me as I will now share some of Mom's cooking.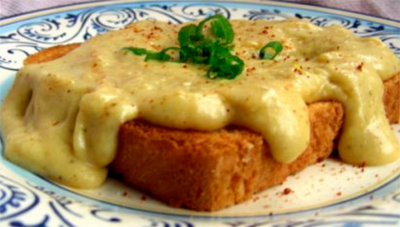 In those years my Mom raised the 5 of us while my Dad worked. Coming home from school for lunch, the meals needed to easy, popular, quick and nourishing. My two favourites were wieners (hot dogs) and Libby's beans or Welsh Rarebit (my Dad immigrated from the UK).
I have not visited wieners and beans since, but I still enjoy Welsh Rarebit very much. It is perfect for a needed warmup. Guinness, old cheddar, paprika and parsley on top helps sell it visually to the fussy ones. A vinaigrette salad is a perfect compliment. I like it with Sauvignon Blanc from New Zealand. Watching The Monkees while eating Welsh Rarebit is also recommended.
What we do know about 1968-70, is that many many positive counter-culture influencers stepped into the picture. This is my sweet spot for art, music, movies and cars. There are so many great choices: Andy Warhol, The Heart of London, Greg Curnoe and his generation, Beggars Banquet, The White Album, Joni Mitchell, Leonard Cohen, Bob Dylan, The Graduate, Easy Rider, Bonnie and Clyde, Butch Cassidy, MASH, and Tora! Tora! Tora!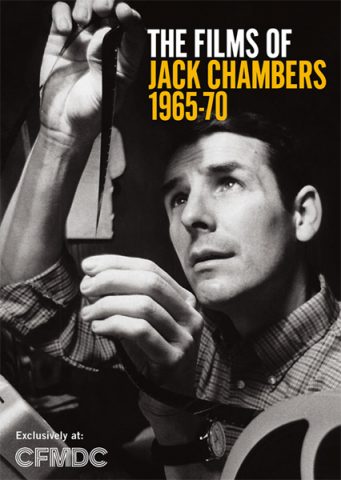 Beyond the great films listed, this is a real gem: The Films of Jack Chambers 1965-70. Buy films HERE. Jack Chambers was an amazing talent. How was his quiet form of art making the perfect compliment to the much louder Greg Curnoe? How do these two artists end up living in the same small town of London, Ontario? Fate perhaps has more influence over us than we may believe. If so, there is nothing today for us to worry about.
I look forward to both supporting and exhibiting art produced beyond the Spring of 2020.
Be safe & have fun,
Michael Gibson
Footnote: Neil Young termed the Kent State incident as 'probably the biggest lesson ever learned at an American place of learning'. He wrote the song "Ohio" and gathered Crosby, Stills and Nash to record it. It was rush released by May 21, 1970. HERE is a great live recording.

---
"Our New Shared Language" Now Online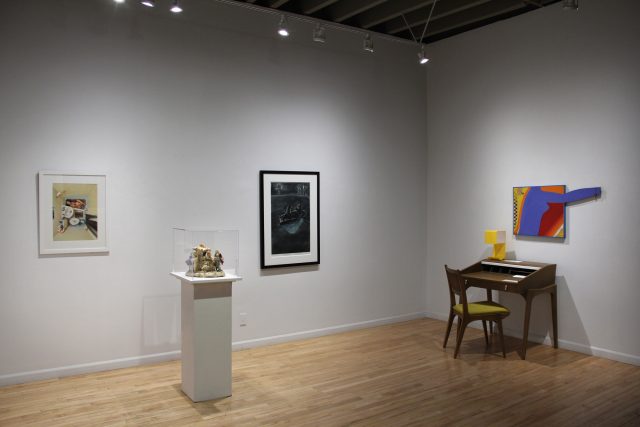 The inspiration for our April middle gallery exhibition was Aganetha Dyck's sculpture "Arrival", a rare bee-altered porcelain figurine that display's a gentleman's exchange with an elegant female on her way to a masquerade ball. Touch is also important in Greg Curnoe's 1965 painting "Sketch for "Room" Painting". As the female figure extends her arm outside of the painting, you sense that she is either pointing or gesturing in order to connect.
Peter Doig's etching "Two People at Night (Indigo)" is cinematic in feeling, dream-like and hopeful, capturing a moment between two figures lost in an evocative landscape.
I included Etienne Zack's "Pile Up" since it contrasts a solitary world with a world of excess. Sage Szkabarnicki-Stuart staged her photograph "Bento" last year while an artist in residence in Japan. The tiny apartment bathroom, well stocked with all of her essentials, presents a humourous interpretation of our cramped living conditions.
Diana Thorneycroft's "Lake O'Hara" photograph of Superman riding Northern Dancer through a JEH MacDonald painting completes the exhibition. We are all hopeful that Superman will come to save the day and just wish that he is able to get past the evil weasel holding the glowing green kryptonite!
Jennie Kraehling, Associate Director
View "Our New Shared Language" Images HERE
---
Upcoming Spring Exhibitions

Jonathan Forrest "Keep On Keeping On"
May 2020
Jonathan Forrest's luminous abstract paintings are on their way!  Our May exhibit will be our 3rd solo exhibition with Nanaimo-based painter Jonathan Forrest.  His paintings pay homage to a modernist tradition, while pushing his medium and technique to new heights.
Notify Me When Jonathan Forrest Images Are Available
Michael Smith
June 2020
Montreal painter Michael Smith's abstracted landscape paintings reference striking natural phenomena, namely familiar places visited in England, the forests in BC and local Quebec landscapes.  We have worked with Michael Smith since 2006.  This will be our 5th solo exhibition.
Notify Me When Michael Smith Images Are Available
---
Connect with Us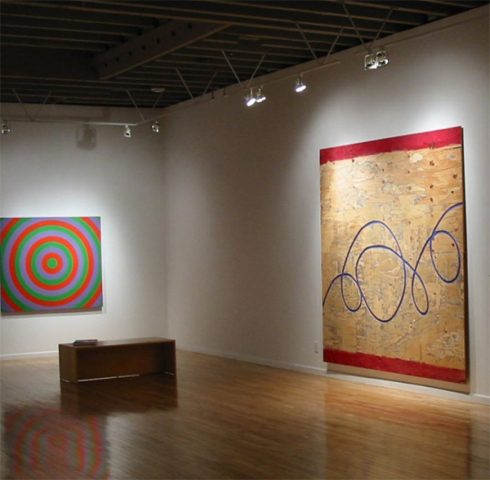 Recent Instagram Post
A new series of past exhibitions that we are very proud of. Our "Montreal" show from 2004 connected three artists who in fact lived together for a short period of time in Montreal: Paterson Ewen, Guido Molinari and Claude Tousignant.
Paterson's works came from his estate, while Molinari and Tousignant's from their Montreal studios. We may have had 6 paintings in total – it was one of our most elegant exhibitions to date. We also featured their work in our Art Toronto booth that fall. We sold nothing, which was hard to be ahead of the curve again. Please enjoy our 2004 photos. Memories can be sweet.
#PatersonEwen #guidomolinari #claudetousignant #plasticiens #abstractart #minimalism #arthistory #hardedgepainting #contemporaryart #haroldklunder #michaelgibsongallery #flashback

Recent Facebook Post
Washington Post – Art is a collective experience.  It's also a deeply private one.  Read Article HERE

Recent Twitter Post
The Audain Art Museum in Whistler, BC is taking visitors on after hours flashlight tours.  Read more HERE