Today I am listening to "Where the Viaduct Looms", Nell Smith (14 year old phenomenon from Fernie, BC) and the Flaming Lips' new album of Nick Cave covers.
In 1983, when my last "real job" was winding down at Richardson Greenshields, Nancy and I decided to book a trip to California.  I was lucky enough to have a Northwest Airline voucher for a free flight, which was about to expire.  Neither one of us had been to LA so we booked it: Detroit to LA.
Landing in LAX is a great experience – flying over the turquoise Pacific and into the land of opportunity.  We ended up with a beauty Ford Fairmont for wheels and began the journey naively heading into downtown LA in the days of huge paper maps and phone booths.  We really had no clue of how to navigate our way through the spaghetti LA highways other that if the ocean was on the left, we were heading north.  As the sun set on our first day, we approached Santa Barbara and the campsite that was to be our home for the night.  Our Canadian Tire orange tent for two was our home for most of the week.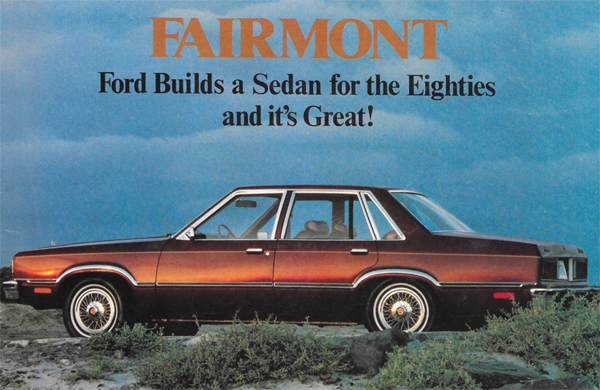 The old #1 highway or SR 1 was the obvious choice heading north along the Pacific shoreline.  It was a monumentally scenic adventure with all the speed of LA removed.  Pulling off the highway to get a better look or to try and capture it somehow on my Nikon SLR was easily done.  This was the beginning of our "no plan, plan" holiday, which we still enjoy.  The beginning and end are decided, the in-between not so much.  It is a learned way to travel, but allows for new experiences with no obligations to fulfill.  Or something like that anyway.
Arriving in Big Sur is something that I would strongly encourage experiencing.  Our fresh eyes were enthralled with the now larger northern trees cascading towards the steep cliffs into the Pacific Ocean.  It only gets better travelling north to San Francisco passing through Carmel-by-the-Sea and Monterey, both Clint Eastwood and Steinbeck country.
My first impression has held true, San Francisco is one of the most beautiful cites in the world.  Situated, like Vancouver, with incredible vistas that you can enjoy from anywhere, I remember crossing the Golden Gate to Sausalito, visiting Alcatraz and eating on the "dock of the bay" at Scoma's.  When we ate there and I wondered what it would be like to be a sea lion lying in the sun.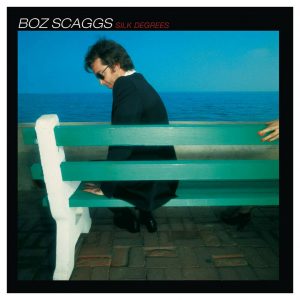 Boz Scaggs has been a San Fransisco musician for many years.  Originally from Ohio, he sought out the psychedelic city of SF in 1967, just before the Summer of Love in 1969.  At university I would drop the needle on his album "Silk Degrees", either the first track of the A side, 'What Can I Say", or the B side, 'Lowdown', depending on the needed atmosphere.
I have since rediscovered his talent through his incredible cover of Neil Young's "On the Beach" found on his blues album "Out Of The Blues" (2018).  His Jazz album "Speak Low" (2008) makes me want fly out there and see him live in Carmel.
Vertigo, Dirty Harry, Bullitt, Escape from Alcatraz, Basic Instinct and the everlasting Mrs. Doubtfire are important movies that San Fransisco co-stars in.  On Netflix, "Ratched" is a prequel to nurse Ratched of Cuckoo's Nest fame.  Set along the Monterey coast 22 miles south of Big Sur, Sarah Paulson's role as Nurse Ratched is predictably disturbing, but incredibly nuanced, offset with soft colours and tone.  It was a binge watch for me so be prepared for the cliff hanger episode endings.  Lucia Lodge, which opened in 1937 at the birth of Highway 1, is the "Sealight Inn" where Nurse Ratched stays.
Although invented in Ireland, the Irish coffee was made famous at the Buena Vista Cafe.  On one of our subsequent trips to San Fransisco we found ourselves in this bar around 11pm on the day we arrived.  There was no real plan, just a drink before bed.  Instantly we were beside the captain and crew of about a dozen Northwest airlines employees.  Clearly they knew the place and strikingly were all drinking Irish coffees and strongly suggested that we join them. 
I might have had dozen.  A once in a lifetime experience, not so fondly remembered the next morning.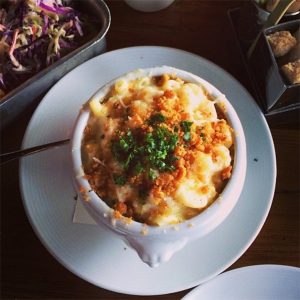 Crab Mac and Cheese would be a nice treat for a special night in the coming months.  THIS recipe is from a restaurant north of San Fran on Tomales Bay called Nick's Cove.  This area is famous for their oysters, because of the heavy plankton, and also the surfer dude crowd. 
California is likely best known for its Cabernet Sauvignon.  In fact, the worlds most expensive is from Napa Valley.  The buyers are very loyal to this brand and enjoy the process of acquiring it.  The reasonably priced Rodney Strong Sonoma County Cabernet Sauvignon might offset the richness of the Crab Mac and Cheese, available HERE.
Quote from John Steinbeck's opening line of his 1945 novel "Cannery Row":
"Cannery Row in Monterey in California is a poem, a stink, a grating noise, a quality of light, a tone, a habit, a nostalgia, a dream."
Have fun, stay safe,
Michael Gibson
---
Paddy Gunn O'Brien & Brian Jones Now OPEN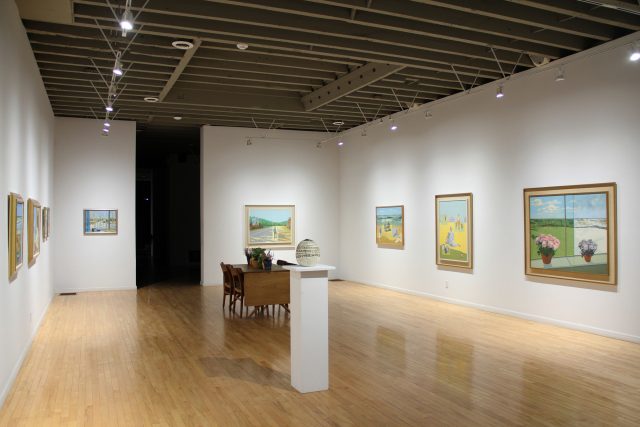 Paddy Gunn O'Brien "From Chambers to Cezanne"
On Now Until January 1, 2022
Paddy Gunn O'Brien's influences ranged from the Surrealists to the Photo Realists, from Jack Chambers to Paul Cezanne.  She created paintings that were strongly rooted in her local environment with a keen interest in the passage of time.
The works included in our exhibition range in date from her portrait-study paintings from the early 1970s through to her later 1990s landscapes of Lake Huron.  Evocative and dreamy, the paintings present a fragmented moment in time enveloped in the softness of English colours.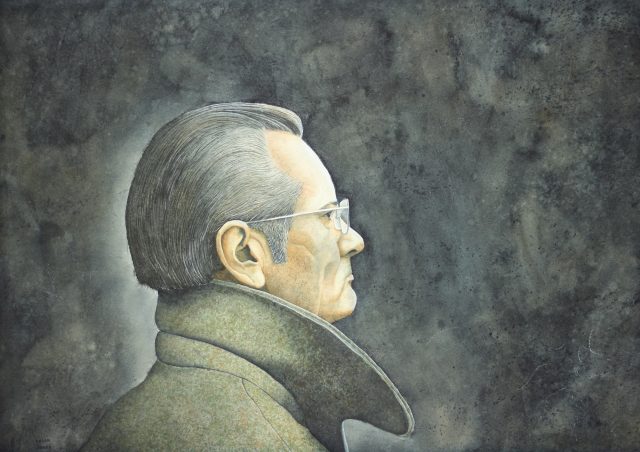 Brian Jones "Family Album Drawings"
On Now Until January 1, 2022
Working from family photo albums in the early 1970s, Brian Jones embraced a subject matter that reflected everyday life: simple, ordinary moments from the past.  His exquisite and highly accomplished drawings and watercolours included in our middle gallery exhibit reflect this intimate world filled with Brian's dynamic spirit.
As representatives of the Estate of Brian Jones we hold the archive from his studio which includes his personal notes, photographs, books, press clippings, slides and sketchbooks.  We have curated from the material this deeply personal exhibition which shares the development of a rising young artist.
---
Connect with Us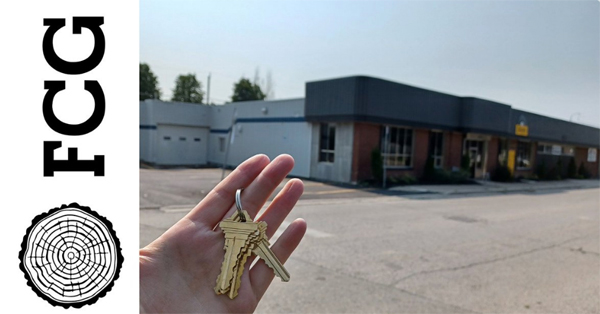 Recent Facebook Post
Forest City Gallery, Canada's first artist run centre, has moved to Old East Village and needs support with their current renovations.  They are very close to their goal! More info HERE.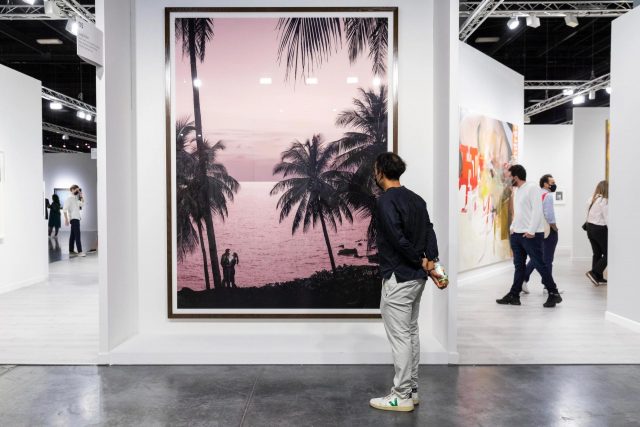 Recent Twitter Post
The Art Newspaper Podcast – Art fairs: how did they begin and where are they going?  Listen HERE