I would suggest putting on Nick Drake's "Pink Moon" (1972) 28 min long album while you are enjoying our newsletter.  It is just him and his acoustic guitar performing his third and last album before he tragically died at 26 in 1974.  This album reflects how some of us currently feel.  It is a meaningful album in meaningful times.  His story is sad but common in the arts. Play it when and if you have time.  His story is HERE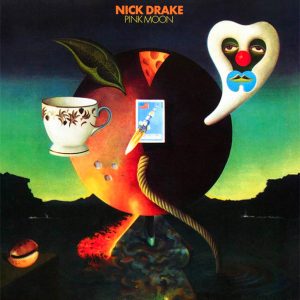 Thinking of MGG's predicament with our artists and the coming exhibitions, one could go to the dark side.  Paterson Ewen told me some time ago that he was a successful artist because he carried on through many very difficult personal times.  He said through every difficult period some artists would give up and in the end he outlasted many.  Paterson was a very gifted and humble man.
Now, before the dinner / movie concept, we could have a drink and recount our day/week or perhaps solve some world problems?  Perhaps a martini is in order.  Making a martini is like making a cappuccino, there is much theatre involved.  Shaken, stirred, I don't give a damn, twist, olives, dirty, gin or vodka, just do it, cold is key.
Harbour 60 in Toronto serve their martinis with available smoked bacon strips presented in highball glasses at the bar.  Certainly, over the top!
I was trepidatious on the meal for this week, as the rumour going around is that I have exhausted the 3 things I know how to cook!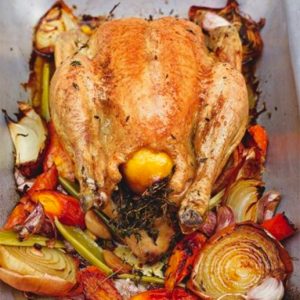 This is easy, quick and a home run: a full roasted chicken with root vegetables and a green salad.  I have been cooking this once a week as it lasts a few days with great leftovers.  This is simple to do and makes a perfect farm-to-table meal. Click HERE for recipe. You will enjoy a chilled Pinot Noir with this meal.
Of all the great crooners (aka martinis) from the Rat Pack era, Dean Martin is by far my favourite: the Martin and Lewis comedy team 1946-56, Dean Martin Show 1965-74 and the Dean Martin Roasts 1974-84 are hilarious to watch HERE.  "Dream with Dean" (1964) is a very minimal Dino album that will be perfect with a martini and conversation.
The genre of Film Noir reminds me of being home sick from school watching afternoon reruns, lying on the couch (with the smell of wieners and beans wafting through the house).  Film Noir classics are from the 1940s and 1950s.  I didn't really understand them at the time, but I liked the onscreen tension created in the black and white format.  Without a lot of choice at 2pm or 2am in the 1960s, this was my introduction to many Film Noir classics.
From the many Film Noir films, such as Sunset Blvd, Maltese Falcon, The Killing… I am choosing Billy Wilder's "Double Indemnity" (1944) with Fred MacMurray, Barbara Stanwyck and Edward G. Robinson.  These movies are best watched with a close friend or house pet.
Hitchcock's "Rear Window" is a bit of a lighter personal favourite with Jimmy Stewart and the incomparable Grace Kelly.  Both of these movies will go very well with a German Expressionist painting from this period, if you are lucky enough to have one.
We are thinking of you and others everyday and look forward to a personal visit when the time is right.  A Winston Churchill quote to ponder:
"For myself I am an optimist — it does not seem to be much use being anything else."
Be safe, have fun,
Michael Gibson

---
3 Inspirational Videos and a Local Landmark
We recommend this excellent piece "On the Market".  A conversation between dealer Brett Gorvy and his senior director, the two gallerists discuss today's art market, offering insights into how to thrive as a collector during volatile times. 1 hour of real art talk.
---
Does Greg Curnoe's work have more relevance today than ever before?
In 1970, he created a 16mm colour film describing all of the intricate connections in his life over moving images of London's downtown, neighbourhoods and bars.  You also see studio images of Jack Chambers painting his famous "401 Towards London No.1 " painting.
---
Associate Director Jennie Kraehling gives a video tour of our middle gallery exhibition "Our New Shared Language".
---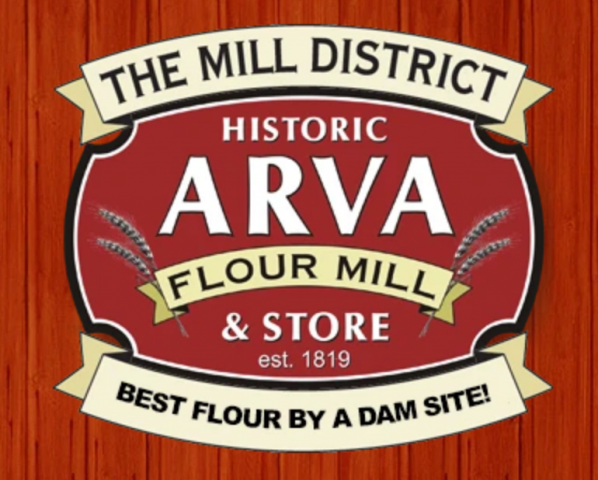 Finding flour these days at the grocery store (online or otherwise) has become challenging.  Arva's historic flour mill is now offering free delivery to Ontario and Quebec and has a huge variety of baking and cooking ingredients available.  Arva is just north of London FYI.
View product list on their Facebook page HERE or call 519 660 0199
---
Upcoming May Exhibition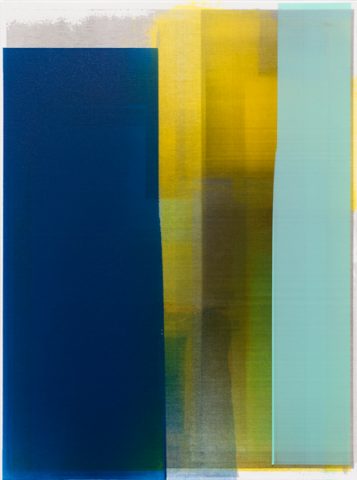 Jonathan Forrest — "Keep On Keeping On"
May 2 – 30, 2020
Our May exhibit will be our 3rd solo exhibition with Nanaimo-based painter Jonathan Forrest.  His paintings pay homage to a modernist tradition, while pushing his medium and technique to new heights.
Please Notify Me When Jonathan Forrest Images Are Available
---
Connect with Us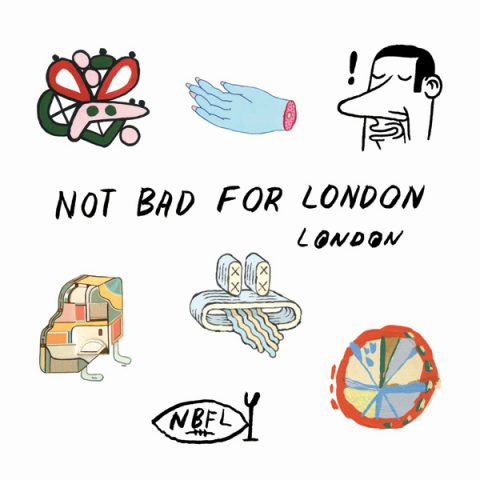 Recent Instagram Post
We really rocked it with our November 2011 "Not Bad For London" show, featuring the solo and collaborative artwork of 7 (then) London-based artists: Marc Bell, @jamestkirkpatrick , Amy Lockhart, @jasonmcleanstudio, JamieQ, Peter Thompson and @billybertyoung.
#pastexhibitions #michaelgibsongallery #collectingart #JamesKirkpatrick #JasonMclean #LondonRegionalism #LondonOntario #forestcitygallery #artcollaboration #canadianart

Recent Facebook Post
Our Clark McDougall catalogue is now online. Read Online HERE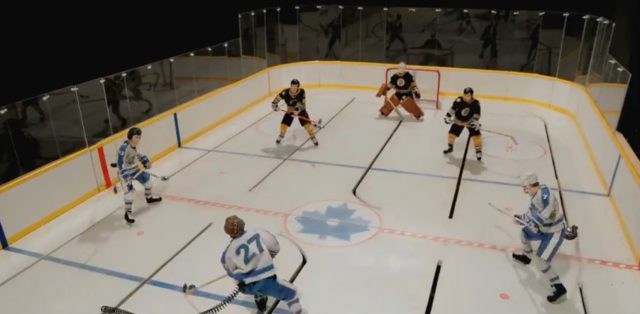 Recent Twitter Post
Canada's Prestigious Sobey Art Award Will Be Split Between All 25 Long-Listed Artists.  Congratulations to Graeme Patterson who was included in our December "Hockey Show".