Today I am writing this for you while listening to The Best of the Doobies (1976), another great road trip album.
Driving across Canada is an opportunity to discover your true Canadian-ish-ness.  Those of us in Ontario believe that it is from here to there, when in fact the route that Terry Fox took would total 8600 kms, if he made it to Vancouver.  London to Vancouver is half that at just 4200 kms or 6 x 8hr days of driving.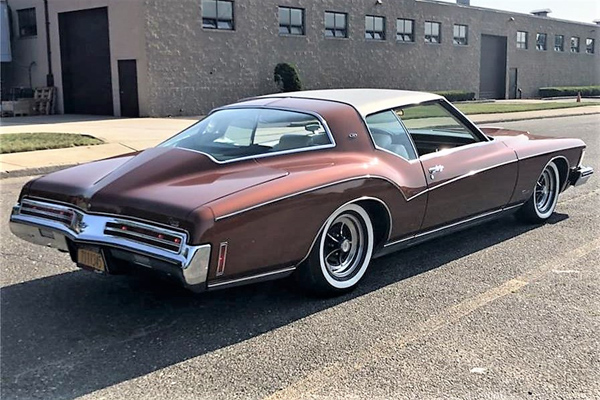 In the spring of 1980, a friend and I decided that we wanted to make some real money and the place to do that for the summer was Edmonton (or "Deadmonton" as we affectionally began to call it).  Alberta was on the boom back then and they were looking for big 500VH gas guzzlers to drive when they weren't on the rigs.  This created a "drive away" business: car dealers looking to have someone deliver their cars from Eastern Canada to Alberta for free.  That spring I searched the Montreal Gazette and called such a company and booked a 1973 two-door Buick Riviera from Montreal to Edmonton and we were given two weeks to get there.
When driving this beast back to London I noticed that the speedometer did not work and it seemed to require a quart of oil every fill up.  My Dad took me to Canadian Tire and bought a case of motor oil and threw it in the trunk while saying, "that should be enough".  Clearly the speedometer/odometer cable had been disconnected to not show any further milage.  This is not a big deal in traffic, but when we were all alone at 3 am crossing the endless lakes and Canadian shield of northern Ontario, "how fast do you think we are going"? was asked more than once.
We set off and arrived in Winnipeg after 23 hours of straight driving.  At a gas station along the way overlooking Lake Superior with Lawren Harris all around us, I noticed a red Datsun 510 pull up to the gas pump across from me.  I thought to myself, that car looks a lot like my roommate's from Bishops and sure enough, out he pops and says "Hey Gibby!"  I am like, what the hell are you doing here?  He had decided going to Edmonton was a neat idea.  Funny how we lived before iPhones!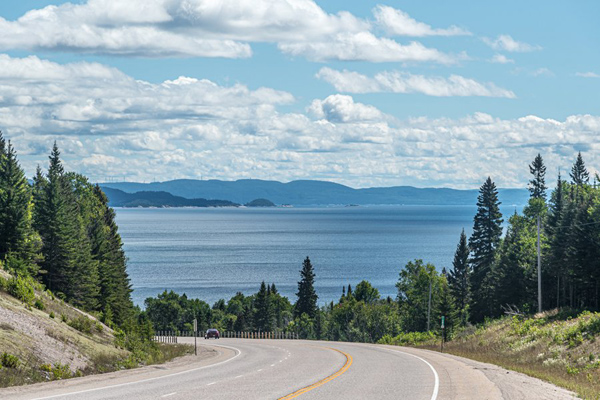 From Winnipeg we headed up to Edmonton through Saskatoon, soon realizing that the real "prairies" are south of Regina.  Being born in Calgary it was really nice for me to get back into Alberta and the mountains.  Our total trip only took 43 hours so we still had the better part of 10 days to get settled and find work.  After renting an apartment, beds and furniture at the famous Hub Mall on the University of Alberta campus, we found a K-mart to acquire work boots and the obligatory yellow hard hat.
At 6am we showed up at the downtown construction sites fully outfitted with our plaid shirts, jeans and safety equipment.  We found employment with Columbia Tile and Terrazzo at $11.50/hour for 50 hour weeks, 10 of them at time and a half.  They were great people to work for.  A real family business.  I bought a bike to ride to work and back so my quality of life was pretty awesome I truly believed.
Our weekends were spent camping in the incredible national parks of Jasper and Banff.  Too many adventures to mention, but it was a life altering summer with the final two weeks spent on a Greyhound bus touring the interior of beautiful British Columbia before flying home from Vancouver.  True freedom was achieved for all of us in separate ways.
If you are going to go on a long road trip, music is key, especially in the middle of night.  The Doors, "LA Woman" (1971) was their last album with Jim Morrison and the one to have in your quiver.  We had it on 8 track of course.  Ending beautifully with "Riders on the Storm", it will keep you awake when needed.
We went to a few movies while in Edmonton for something to do.  I remember seeing the Zuckers' first iteration of "Airplane", which at the time seemed more than hilarious.  Even our kids thought it was funny when they were young.  Likely a little out of step in 2022, but Canadian Leslie Nielsen makes it worth a watch as a total stress reliever.
With asparagus season coming our way, here is an easy way to cook this versatile spring vegetable.
This Blistered Asparagus Frittata looks delish.  Enjoy.
In my experience you can't go wrong with the cheap and cheerful Whitecliff Sauvignon Blanc from New Zealand with its screw top for easy, repeat access. 
Quote by Jeremy Goldberg:
"Courage is knowing it might hurt, and doing it anyway.
Stupidity is the same.
And that's why life is hard."
Have fun, stay safe,
Michael Gibson
---
Dil Hildebrand "10 Year Survey" – Now Open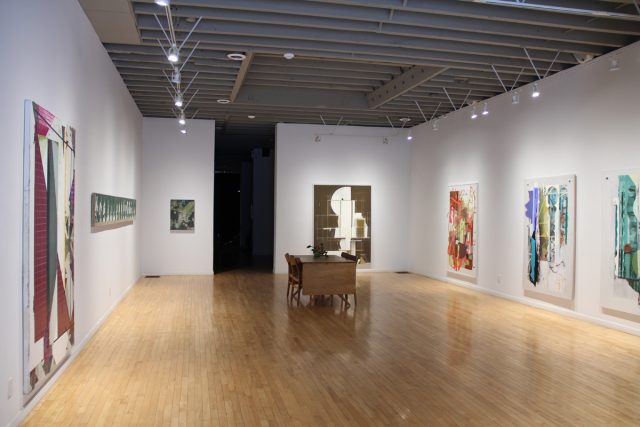 Dil Hildebrand "10 Year Survey" –
On Until May 28, 2022
Dil Hildebrand's current exhibition follows his inventive abstraction through 10 years of development from 2011 when he put aside the landscape and went "back to the drawing board" through to 2020, with references to interior spaces and intricate surfaces.  This is the first time such an exhibition has been curated.
Regardless of the date or particular series, what is consistent in Hildebrand's painting is a constant searching for something new to express within his unique visual language.  Through the paintings he creates physical spaces that invite us to step into, seducing us with colours and layering structures that unfold as we explore each work.
From the visual complexity of each painting we can imagine Hildebrand intervening and reacting to the images that emerge – scraping, layering, weaving, adding and subtracting – creating surfaces and spaces that evoke stage sets, city architecture and complex buildings.  The illusions are effective and the paintings adventuresome, a perceptual place for us to delight in. 
A catalogue with text by writer & curator Tatum Dooley is forthcoming. 
Click HERE to View Dil Hildebrand's Exhibit
---
Keiran Brennan Hinton @ AGO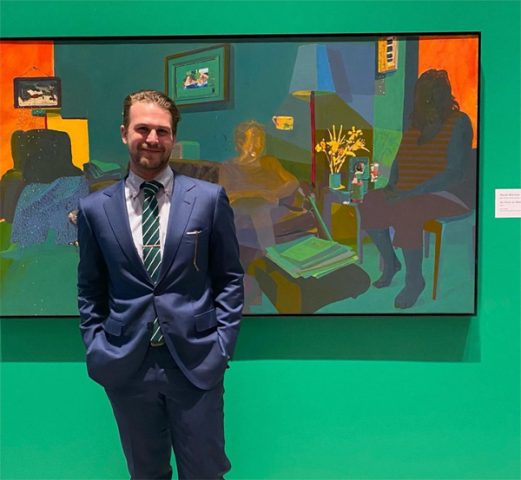 Keiran Brennan Hinton is included in the Art Gallery of Ontario's current exhibit "I Am Here: Home Movies and Everyday Masterpieces", now on until August 14.  The exhibition celebrates daily life and human creativity and includes artworks by David Hockney, Patti Smith, Claes Oldenburg, Annie Pootoogook and Mary Pratt.  Read Kate Taylor's review of the show HERE.
---
Szkabarnicki-Stuart in Contact @ AGM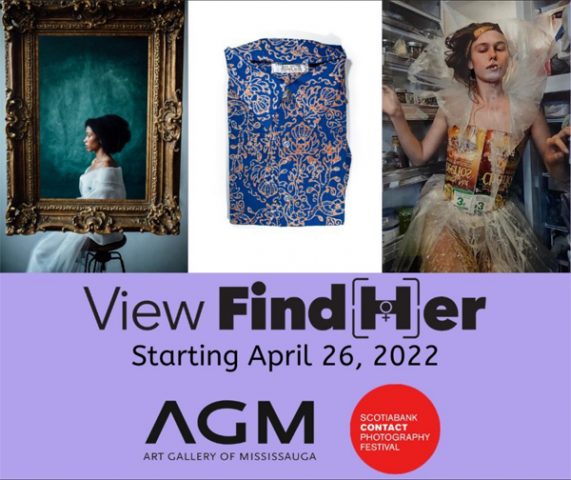 Beginning next week in collaboration with the Scotiabank Contact Photography Festival, "View Find (H)er: Finding Women Working in Photography" includes four of Sage Szkabarnicki-Stuart's recent photographs.  The Art Gallery of Missisauga exhibit is about looking and finding; highlighting works by a promising array of women artists.
---
Connect With Us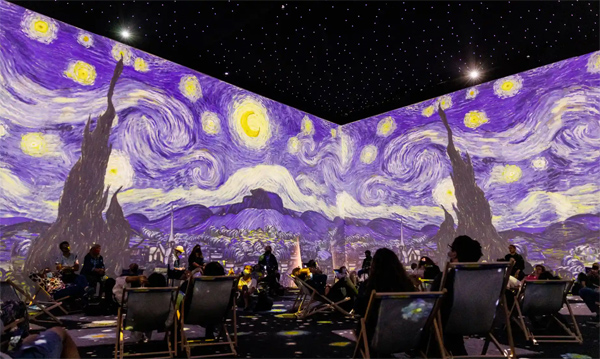 Recent Facebook Post
Immersive Exhibitions: The Future of Art or Overpriced Theme Parks? Read HERE
Recent Twitter Post
In Pictures: See Practically Every Artwork in the Venice Biennale's Arsenale Section. Read HERE