Today I am writing while listening to "The Isley Brothers Live", 1973.
In the summer of 1984, the year I started the gallery, the windsurfing craze hit North America after being included in the LA Olympics.  Living amongst the Great Lakes, many of us spent hours flipping and righting Sunfish and Laser sailboats.  Hobie Cats were also about to explode onto the Canadian market.  Attending the annual Spring boat show in London meant that Summer was just about upon us.  My family was lucky enough to already have a green, 1971, 16′ Starcraft with a 55 Evinrude on the back but were always looking for something to sail.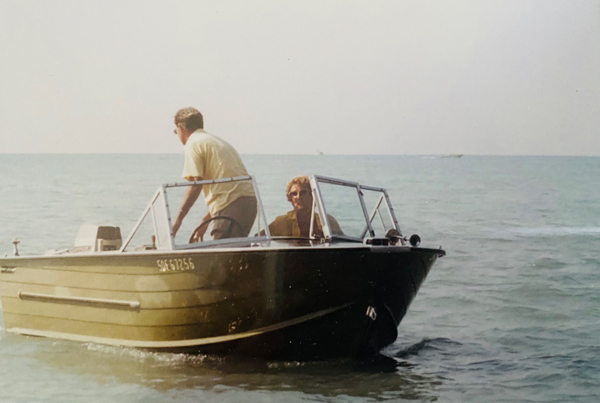 Lake Huron can be your friend one moment, your foe the next.  The lake can seduce you into a certain complacency that the sun never sets on.  On such sunny calm days, while pulling a skier behind your 16′ Starcraft, one needs to be aware of what is out in front to avoid other boaters.  When your skier inevitably falls or quits, you hoist the boat around 180 degrees and can very quickly realize that the sky is now black to the North.  This will incite immediate nervous reactions from others in the boat that now only adds to the heightened atmosphere.  Whoever has the wheel is now the Captain and responsible to get everyone into the harbour safely.  The skier is of course oblivious to the goings on aboard because the storm is still behind their view.
Pull the ski rope in, remain calm, circle the skier and pick them up in neutral, remain calm, deal with the growing waves and wind, remain calm, balance the weight of the passengers, slow and steady wins the race as visibility will become difficult when the oncoming rain starts.  This can be the reality of motor boating: a summer storm is common with high humidity.
Sailing or windsurfing makes the above situations a lot more about experience, instinct, fortuitousness and in the case of windsurfing, complete survival.  Knowing when not to go out is important.  However, being a windsurfer (and while everyone else was going inside to watch golf), I was rigging up my sail.  As long as the waves weren't too big on shore (translating to I was still ahead of the stronger winds), I could get out.  Once on the lake, the rest of day was trying to get back in, usually a fair hike from where I started.  Sounds crazy, but this was the rush of windsurfing for many of us.  I was never alone out there which always gave me comfort.  There is nothing quite as invigorating as being on the water with only you and Mother Nature.  Having someone to pray to can also be comforting.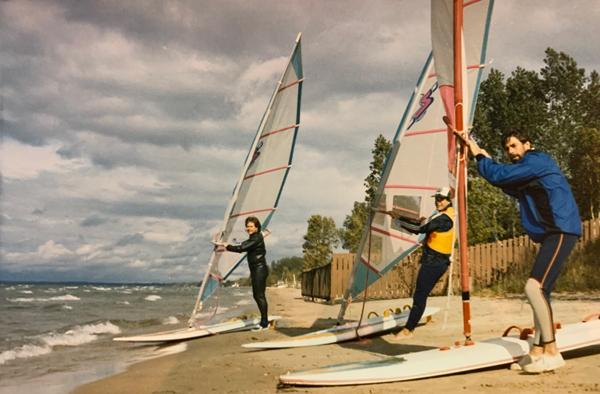 Our windsurfing holidays were taken in breezy southern locations that were promoted in windsurfing rags: The Barbados Windsurfing Club, Cape Hatteras and Aruba were great spots for many reasons.  While wind is your only propulsion to get out and back, this challenge is what makes windsurfing an exciting sport.
When it's time to stay on the dock and enjoy the approaching or passing storm, try a version of this Tom Collins.  In a tall narrow glass filled 3/4 with big ice cubes add Stoli Vodka until the ice moves.  Squeeze in fresh lemon or lime and a cap of lime cordial and stir until the ice rotates. 
This may seem like two drinks, but it will save you the trouble of getting a second.  A lot of the worlds problems can be solved while enjoying the changing skies with close companions.
A few blocks down the street from us is Dimi's Greek House who feature remarkable Greek sirloin burgers.  After cooking it on the BBQ, add grilled onions, tzatziki, feta and mozzarella.  Grill some asparagus at the same time, to make it feel a little healthier.  Super tasty!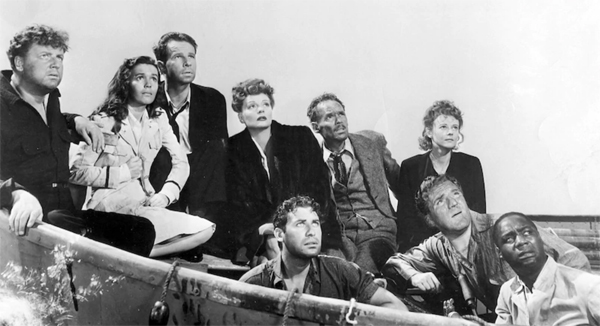 Ocean adventure movies are plentiful.  HERE is a good list to consider.  Many years ago I watched Alfred Hitchcock's "Lifeboat" from 1944.  I remember it as being much more than I expected.  Presented as a survival film, written by John Steinbeck with a wonderful cast, it takes place during WW II.  Hitchcock puts his mark on the film with the tension that he creates as the characters enter and exit the lifeboat willingly or unwillingly.
Quote by Hobart Alter, inventor of the Hobie Cat in 1965:
I took Al Unser out on a Hobie the day before he became the first auto racer to go 200 mph around a closed-circuit track.  We were only going about 18 mph, and you should have seen him hanging on for dear life.
Have fun, stay safe,
Michael Gibson
Footnote: During the filming of "Mutiny on the Bounty" in 1962 Marlon Brando fell in love with Tahiti and purchased the 12-island Tetiaroa now known as The Brando Resort.
---
"ROCKSTARS" Exhibit — Now Online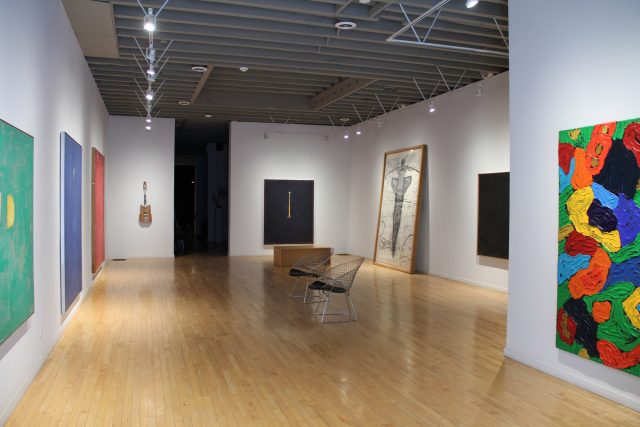 "ROCKSTARS"

Featuring the artists David Bolduc, Murray Favro, Ron Martin & John Scott
"Rockstar" Definition: a highly accomplished and well-regarded person, widely recognized for an outstanding talent.
For our Spring exhibition we have curated artworks that are iconic representations by each of the four artists: classic 1970 abstracts by David Bolduc, sculptural guitars by Murray Favro, one-colour black and red abstracts by Ron Martin and a monumental 1980s work on paper by John Scott.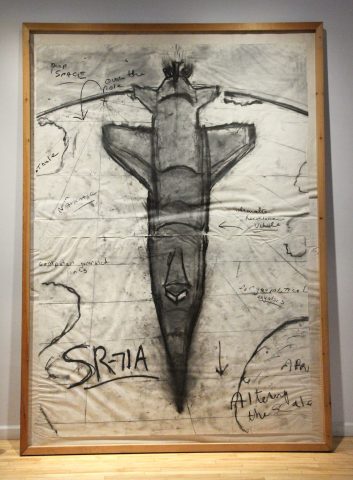 John Scott "SR-71A", Varsol & Graphite on Paper, 1981, 102 x 72 in.

John Scott is one of Canada's most prolific artists known for his raw, visceral drawings that comment on the dark side of politics, war and humanity.  Combining counterculture aesthetics of the late 1970s and 1980s, Scott often presents an apocalyptic vision of the world.  His powerful "SR-71A" drawing reflects his interest in militaristic oppression and presents a uniquely "John Scott" vision of the world.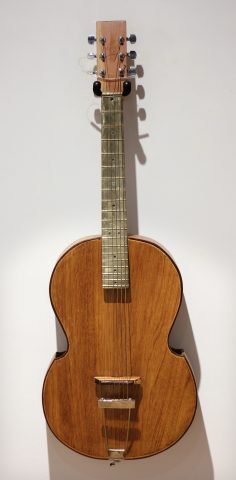 Murray Favro "Acoustic Hollow Body Guitar", Cherry, mahogany, purple heart woods, bronze, guitar hardware, strings, 1988-89, 40 x 13 x 5 1/2 in.
Murray Favro is perhaps best known for his sculptures of guitars.  A member of the Nihilist Spasm Band, Favro made his own instruments to play in the sound band.  Left handed and each uniquely shaped, Favro's guitars are both functional and beautiful aesthetic objects.  They have become the perfect synthesis of Favro the artist and Favro the inventor.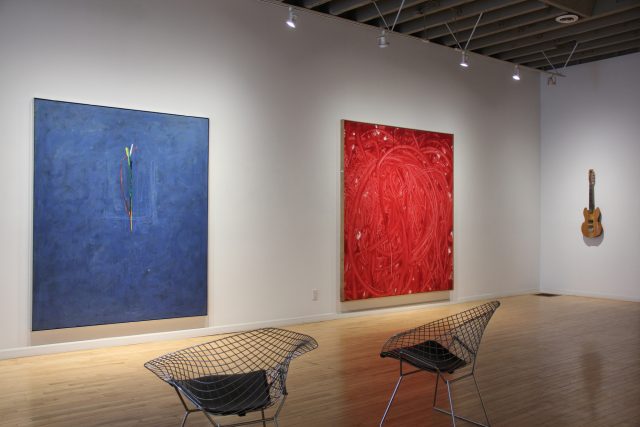 ---
Connect with Us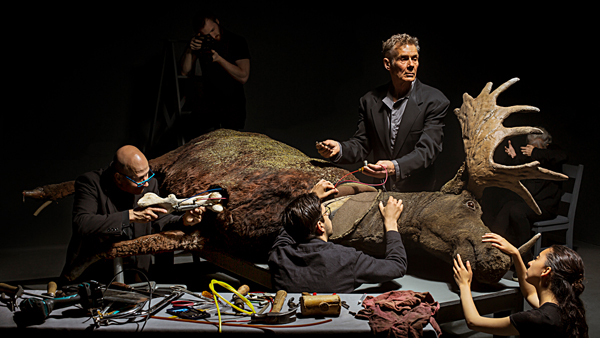 Recent Facebook Post
Katherine Knight's new documentary on artist Max Dean, "STILL MAX", is featured in this year's Hot Docs Film Festival.  More info HERE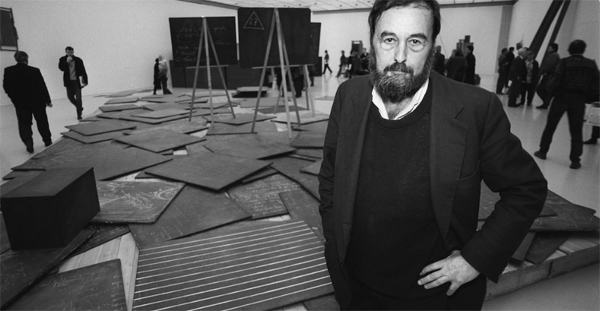 Recent Twitter Post
20 Curators Who Changed the Way We See Art. Read HERE