As the end of April approaches, I look back to March 21 and my first attempt at making this isolation more culturally interesting. It really has been an awakening for many of us, this isolation. We've gone from Boomers to Zoomers, without hesitation. At times I have had the feeling of being at a cottage alone while the family has gone canoeing.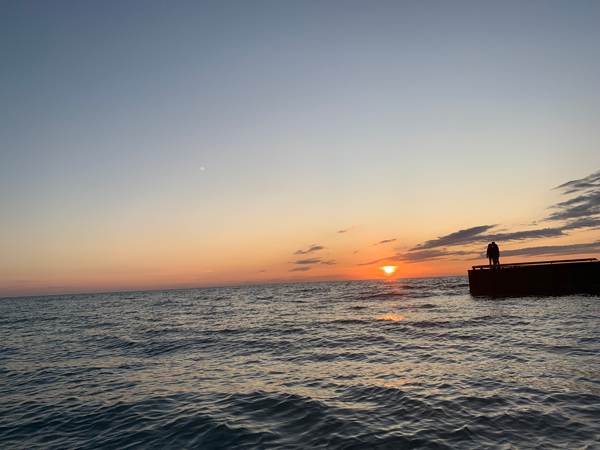 We all have so many more meaningful things to talk about when isolation is over. Maybe we will miss this freedom and time spent enjoying what we actually have worked for. Simple times for simple pleasures is my realization. I have grown to appreciate the new quietness of our city.
My business is a very important part of who I am, like many of us who have made the choice to be self employed. I decided to embrace and enjoy this journey, hence our sharing of self fulfilling activities to help break up the mundanity of being isolated. Thankfully, we have all grown by joining together in our resolve to beat this silent beast out of existence. Our thoughts are never far from those of us with complicated circumstances.
This pre-dinner cocktail is one of my absolute favourites, other than it is high in calories. Bermuda is quintessentially a beautifully civilized place to get away from home or when a celebration is in order. The dark and stormy is pretty much the staple drink to embrace. You need Gosling's Black Seal Rum, or similar dark rum, and Ginger Beer, ice and lime. The key is to put the rum in last, which creates the visual stormy part. HERE are two solid rum drinks. The Rum Swizzle will certainly make you sizzle.
Time to spread the love with the Reverend Al Green. Al Green was born on April 13, 1946 in Forrest City, Arkansas. Like his contemporaries, he has experienced a life of many ups combined with some very hard times. In 1976, he decided to become an ordained minister. He is my man for soul music.
Maybe someday I will be lucky enough to attend one of his services in the Full Gospel Tabernacle Church in Memphis. Watch a service HERE. His iTunes "Love Songs" playlist should be in your quiver.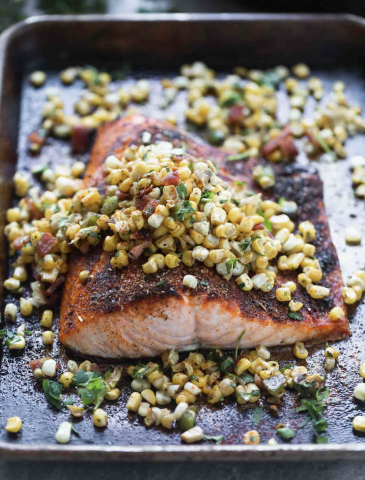 This is my version of a simple but super delicious salmon dinner. Place the salmon skin side down, coat with dijon mustard, place sliced red onions and capers on top. Cook it in the oven at 425 degrees or on the grill, with or without a cedar plank. If you have a 1/4″ plank, soak it in water for an hour or so before. I like to have the BBQ hot and then put the fish on where the heat isn't (unless you use the plank) and close the lid and bake it. When the salmon is showing white on the edges, it is done. Garnish with corn, parsley or dill.
Boil red potatoes, cut into small chunks, slice tomatoes thinly and add parsley and balsamic/olive oil, goat cheese, sea salt, ground pepper to taste when finished. An equally simple desert is yogurt, raspberries and pieces of a dark chocolate bar placed amongst the berries. A great choice for wines would be a chilled Chardonnay or Pinot Noir depending on your mood.
With our thoughts on being alone and the enjoyment or challenges that that can provide, I have two great film suggestions. The Coen brothers "A Serious Man" (2009) is a quirky comedy, revealing the many fazes of adult life as only the Coen brothers can. Set in 1967, in middle America, it follows a fathers' lonely journey to please everyone in his family.
Alternatively, I recommend, Roma (2018), which takes place in Mexico City in the 1970's. It explores the complicated life of Cleo, one of two housekeepers for a wealthy family. Both of these movies show us the inevitable loneliness we encounter when we are unavoidably affected by outside forces.

We have had many great responses to our last 5 newsletters. Please keep reading and responding as perhaps we at MGG are onto something lasting beyond the isolation point. A quote from one of my favourite people: Muhammad Ali. What a giant voice that we now miss.
"I should be a postage stamp. That's the only way I'll ever get licked."
Stay safe, have fun,
Michael Gibson

---
Stay Inspired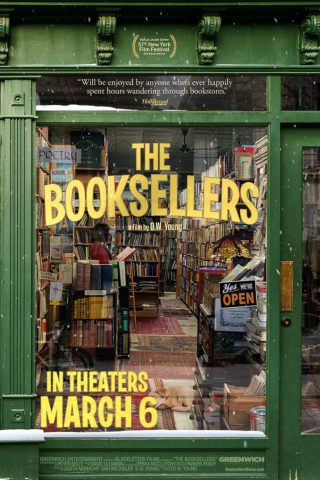 The independent Hyland Theatre in London is now offering Pay-Per-View Cinema through their website.
Available for everyone for $10 online, we recommend "The Booksellers", a behind-the-scenes documentary of the New York rare book world.
Watch "The Booksellers" HERE
---
In 2016, we produced a 7-minute mini documentary on Roly Fenwick. In the film, Fenwick speaks about his affinity to the landscape and how his subject provokes him to paint.
---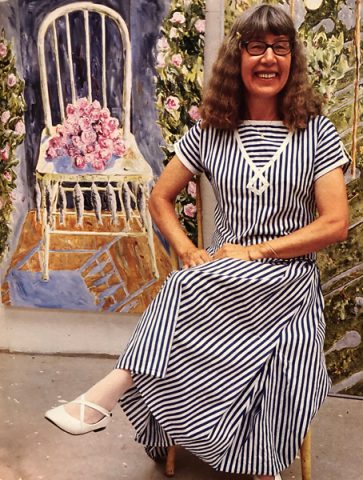 Vancouver artist, Gathie Falk continues to inspire us. We were recently organizing some old books and magazines and came across this Fall 1985 feature article in Canadian Art Magazine. It reminded us of Gathie's legacy and her impact on the Canadian art world.
She recently wrote a memoir, "Apples etc.." looking back at her five-decade-long career. Canadian Art published an excerpt from the memoir HERE
---
Upcoming Exhibitions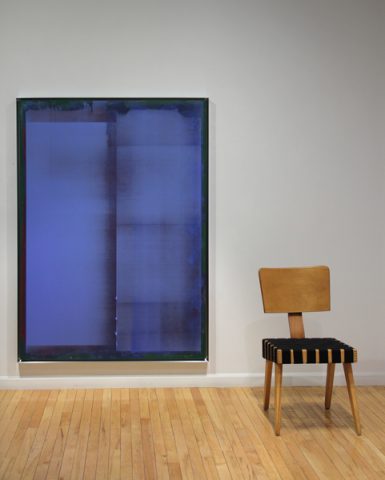 Jonathan Forrest "Keep On Keeping On"
Jonathan Forrest's May exhibition begins next week.
His new luminous paintings pay homage to the history of abstraction and to his ability to respond to what the painting needs rather that what he wants it to be.
Click HERE to be notified when Jonathan Forrest Images Are Available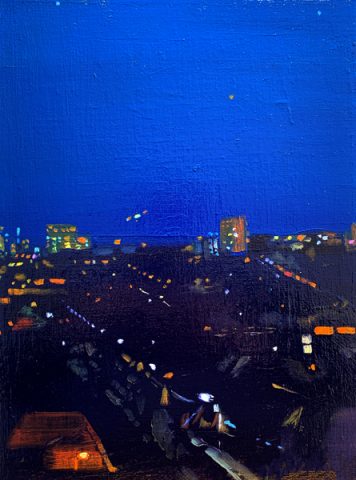 Keiran Brennan Hinton – June 2020
In the middle gallery for the month of June, we will be exhibiting intimate plein-air paintings documenting Hinton's daily and nightly routine. Painted while in self-isolation, the night landscapes of Toronto have become an ongoing series that record changes in daily life.
Click HERE to be notified when Keiran Brennan Hinton Images Are Available
---
Connect with Us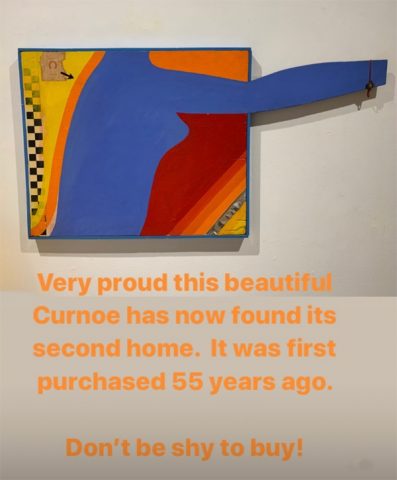 Recent Instagram Story
Very proud this beautiful Curnoe has now found its second home. It was first purchased 55 years ago. Don't be shy to buy!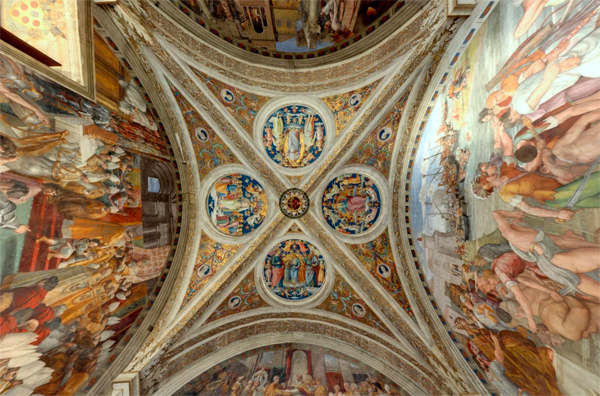 Recent Facebook Post
The New York Times has put together a guide to the best online experiences from the leading cultural institutions worldwide. From touring Raphael's rooms at the Vatican to touring exhibitions with curators. Read HERE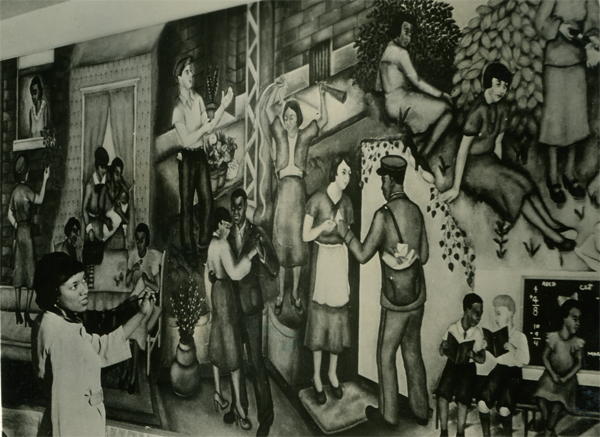 Recent Twitter Post
During a crisis, is art just a luxury? What the New Deal has to teach us about the importance of supporting the arts. Read HERE