Today I am writing this for you while listening to David Crosby's favourite James Taylor album "Gorilla" (1975).  See you in Mexico.
While I was living in Quebec in the late 1970's, the Montreal Canadiens won 4 straight Stanely Cups between 1976-9 under the watchful eye of Scotty Bowman and 19,000 adoring fans.  Cournoyer, Pocket Rocket, Savard, Robinson, Gainey, Dryden and "The Premier Etoile", "The First Star", the Flower, Guy Lafleur!  Guy, Guy, Guy!!  Amazingly, all of these players have had their numbers retired.  I witnessed a true dynasty.
Montreal is a real night time city, like New York.  There was always lots going on and being in or even around the Montreal Forum in those years was a very special experience.  Like in Philly and Chicago, the fans know their hockey.  Montreal just dominated other teams with their combination of speed and talent complimented by the outstanding goaltending from a future member of Parliament.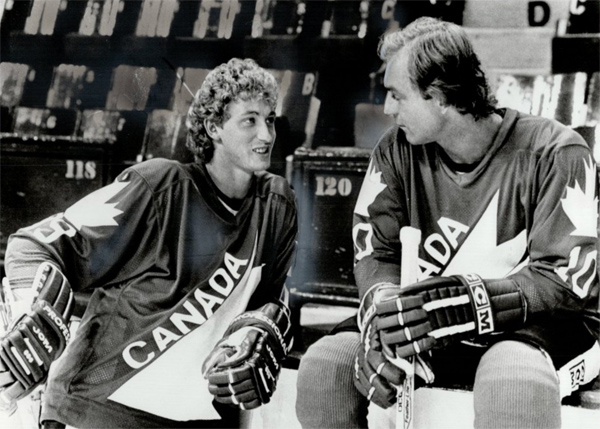 Guy Lafleur was huge celebrity in Quebec in those days.  It seemed like he was everywhere.  After the games the always vibrant scene on Crescent Street was ecstatic, thinking that he actually might show up.  He likely did in the clubs that we couldn't get into.  Like Béliveau before and Gretzky after him, they were all gifted first round picks who helped take the game of hockey to the much bigger market outside of Canada.  Guy's charisma, blond hair weave and scoring 50 goals in 6 successive seasons made him a legend.
Watching Hockey Night in Canada in the 1970's could have been a Canadian's favourite pastime.  Maybe it still is?  I rarely watch hockey now, but do remember fondly the amazing playoff rivalries Montreal had with the Broad Street Bullies and the Islanders.  "Real" men with no helmets chasing a frozen puck around with the occasional mayhem of a bench clearing brawl made it a Sudbury Saturday Night in the 1970's for sure, eh?
Steely Dan – I have never been sure what to think of them.  I have owned "Can't Buy A Thrill" (1972), "Pretzel Logic" (1974) and "Aja" (1977), since they first came out.  I am just never sure if I should play the A side or the B side. Maybe that's their plan.  They curate their albums to be listened to in totality, not one side at a time.
Their music is also problematic to commit to and hence when to play it?  At a dinner party, cocktails or after midnight?  Drop the needle on the first track of "Can't Buy A Thrill", from pre-fame Steely Dan, and your guests will likely be impressed 24/7.
"Life is always a journey" is an idiom we seem to realize as we look around at the people who are important to us.  I went for a walk yesterday and didn't get very far because it was too cold and windy.  I was feeling the perpetual Groundhog Day vibe, but now today is sunny, which is reflected in our visitor's smiles.  The old roller skating hit "He Ain't Heavy, He's My Brother" by the Hollies in 1969 and "The road is long, with many a winding turn…." came to mind today.
Wes Anderson films are a journey, always with a subtle complexity of soft pastel colours, odd characters and wry humour.  His 2008 "The Darjeeling Limited" is a lesser known Anderson movie.  The film follows 3 brothers who have not spoken since their father passed a year ago.  Their journey is on a train crossing India to ultimately visit their mother in a Himalayan convent.  Co-written by Anderson, Roman Coppola and Jason Schwartzman.  Really his films are an art piece with great sound tracks: a journey worth taking.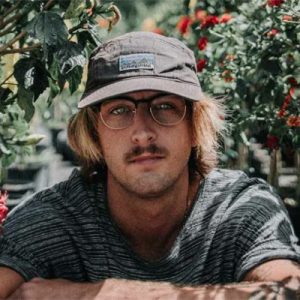 Yuccies are a classification of Generation-Y individuals born between 1982 and 2001 who are educated, creative, and urban living.  Yuccies (Young Urban Creatives) want to be successful like yuppies and creative like hipsters.  Like our snowbirds they love to eat out, attend prestigious universities, are clean shaven, have health insurance, were born into Instagram, love expensive things in life, are always creative who don't brag about their privilege and believe in equality and social justice.  This is an art-going clientele that I think I need to reach somehow, likely through social media.  Somehow these qualities are shared with a few of the best and most interesting clients I have ever had who are no longer with us.
Apparently the Yuccies love to grocery shop, but only hang out in the produce section because they want to be healthy.  Sounds like a good plan to me as healthy is always in style.
Here's something that should appeal to the boomers through to the offspring of the hipsters and yuppies.  Long live the Yuccie!  Vegetarian Burrito Bowl with Avocado Crema.
Quote by Elon Musk at 3:33 PM · Apr 26, 2022· Twitter for iPhone:
"By "free speech", I simply mean that which matches the law.
I am against censorship that goes far beyond the law.
If people want less free speech, they will ask government to pass laws to that effect.
Therefore, going beyond the law is contrary to the will of the people."
Have fun, stay safe,
Michael Gibson
---
Dil Hildebrand Exhibition Catalogue – Now Online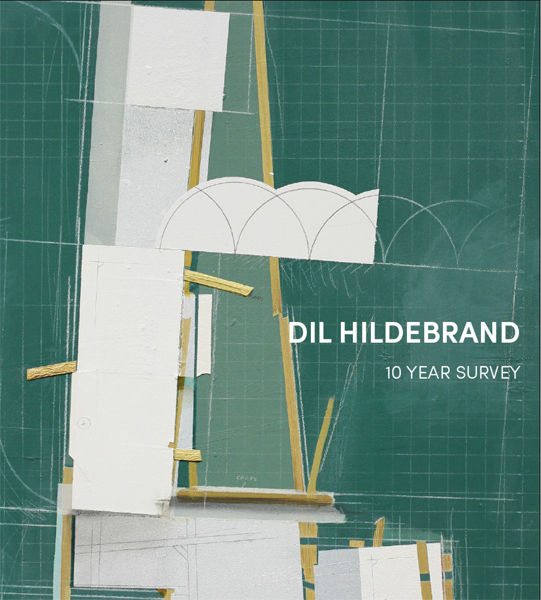 Toronto curator and writer Tatum Dooley has written a beautiful introduction for Dil Hildebrand's current "10 Year Survey" exhibition.  Responding to Hildebrand's visual depth, Dooley makes connections between Dil's materiality and his interest in Art History and architecture.
Excerpt from the introduction:
"10 Year Survey, in many ways, is a study in planes. Looking at Hildebrand's paintings, there's the sense of looking through something. The process remains visible, a window on the canvas that acts as a dimension to another part of the work. Not unlike Gordon Matta Clark's architectural cuttings in the 1970s—in which the artist used chainsaws to cut into buildings set for demolition—Hildebrand deconstructs architectural shapes and, in doing so, pushes the viewer to become aware of the space they occupy."
Read Dil Hildebrand's Online Catalogue HERE
---
Aganetha Dyck @ McIntosh Gallery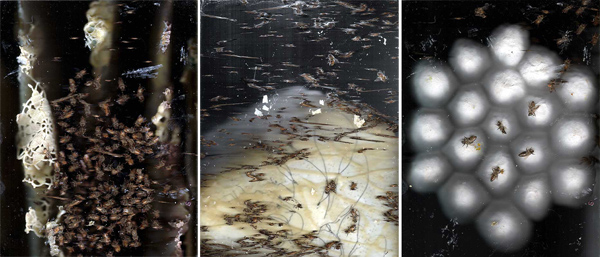 Aganetha Dyck's "Hive Scan" photographs are included in the McIntosh Gallery's current exhibit "Insect as Idea", on now until June 18.  Curated by Helen Gregory, the exhibit includes the artists Carl Beam, Christi Belcourt, Catherine Chalmers, Andrea Cooper, Aganetha and Richard Dyck, Jude Griebel, The Institute of Queer Ecology, Jennifer Murphy and Amy Youngs.
On Thursday, May 12 at 5:30pm EST, the artists will gather on Zoom for a panel discussion to discuss how their practices have been influenced by environmental issues. More info HERE
---
Connect With Us

Recent Facebook Post
Most NFT Art Buyers Want Big Returns. Read HERE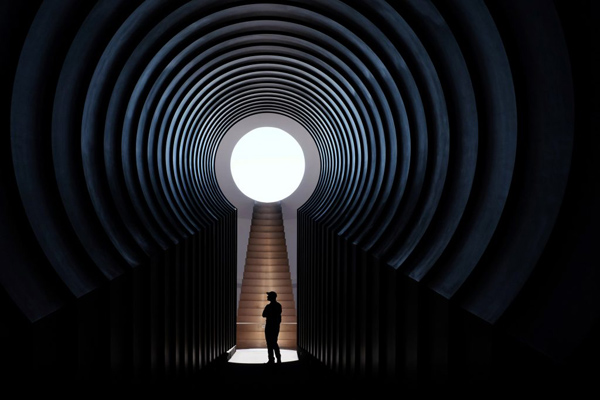 Recent Twitter Post
Can an Artwork a Day Keep the Doctor Away? Here Are 5 Ways Scientists Say Art Can Make You Happier and Healthier.  Read HERE