Happy May Day. We are moving from daffodils to tulips – what a great time of the year.
On a personal note, this week, our family lost a cherished member. Our daughter's 3 year old cat passed away after a short medical illness. Innocence was lost this week for her. I have never personally acquired a pet, maybe because I am too afraid of the eventual reality of saying goodbye. However, I grew up with pets and have had 3 in my adult family life. Why do we do this to ourselves? Loyal companionship, non judging and unconditional love is a very tough combination to find anywhere beyond our pets. They somehow know when we are stressed or need comforting. They just jump up and cuddle. Silent communication at its very best.
When our kids became adults it became more challenging to find meaningful moments that only our small family shares. The chance for family trips is even more remote in the coming months. Staying home and bonding this past week has really been wonderful and I could ask for nothing more.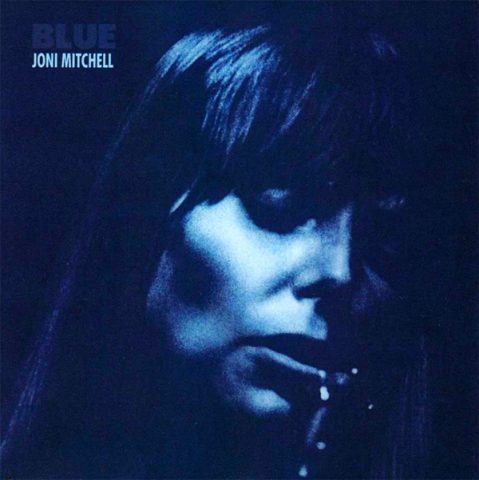 Playing or listening to music is a great healer for me and many others. Somehow troubles reduce themselves when we go to the creative side of life. Joni Mitchell's "Blue" (1971) gives me comfort. It is so fresh, honest and pure. She gives us her love unconditionally in the opening track 'All I Want'. This album is an incredible piece of art from a prairie girl who ventured to California. I could drink a case of you Joni.
Tonight we are ordering Indian food from Massey's Fine Indian Cuisine here in London. Indian food is great comfort food served with cold Kingfisher beer. Massey's is a wonderful family business that is very easy to support.
I need to dip my toe into the art world to allow the obvious missing cultural void that I have omitted in the past 6 newsletters. My personal taste in art is very similar to my personal taste in music. I would describe my taste as "of a generation". I have many people who have guided me and continue to do so. Living in London, Carmen Lamanna and Av Isaacs would likely be the 3 major guiding lights that have influenced my curatorial interests. I have focused on local and nationally significant artists who are in the collection of National Gallery of Canada, or should be.
Graham Coughtry is widely under appreciated and his current prices reflect that. I pursued this Coughtry "Self Portrait" (1963) painting for the better part of 5 years. The retired architect, who purchased it from Av, lived north of Orangeville and he hinted at wanting to sell some paintings from his collection, which encouraged my repeat visits. The MoMA sticker on the back added to my motivation. I also revel in the company of senior collectors and their vivid stories of pursuit.
(Note: Graham Coughtry's "Portrait #6" (1959), 34 1/8 x 30 1/8 in. recently came up for sale at Sotheby's NY. The pre-sale estimate was $7000-$9000 CDN and sold on April 2, 2020 for $30,500 CDN. This is good news.)
I was always happy to see the collector because I love road trips, especially north of Stratford towards the beautiful Hockley Valley area. I have discovered (because I am willing to stop), fantastic new sources for ash goat cheese, spring lamb and superb Gladiolas, all being seasonally available.
True collectors rarely want to sell their paintings. Most have experienced a very handsome return on their well informed acquisitions. With time, it becomes clear that a personal art collection will have to be managed by you or possibly it will become a burden for someone else.
My Orangeville friend chose the former and I acquired his Coughtry and a Michael Snow last August. The Gladiolas were incredible on my way home.
Our gallery is well poised to assist you in building a collection of consequence or helping you with the equally difficult task of managing it for the next generation. Please contact Jennie or myself directly, when convenient. We now have some extra time to develop new projects.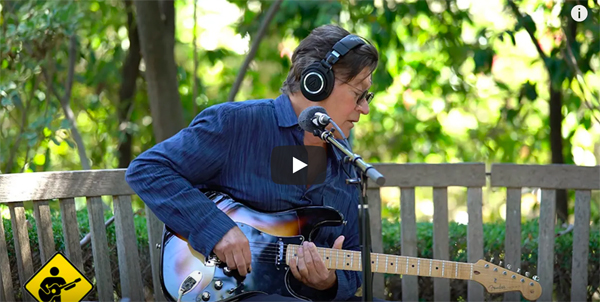 This week, I discovered THIS remarkable music video which features Robbie Robertson play with Ringo Starr and musicians from across five continents. If you like it you can watch several more HERE.
From their videos, I was motivated to go to the "Playing for Change" website HERE. I then became motivated to subscribe to become a member for a year HERE. Wow. If you feel like treating yourself, while supporting a decent cause, jump in and we can discuss a new adventure.
I will leave you with a quote from Terry Fox, who was also taken from us too early:
"I'm not a dreamer, and I'm not saying this will initiate any kind of definitive answer or cure to cancer, but I believe in miracles. I have to."
Stay safe, Have fun,
Michael Gibson

---
Jonathan Forrest – May Exhibition Now Online
Jonathan Forrest — "Keep On Keeping On"
May 1 – 23, 2020
"Keep on Keeping On" is our third solo exhibition for Jonathan Forrest. Since our first exhibition in 2009, we have watched Forrest develop and evolve as an abstract painter, constantly challenging himself to push his abstraction to new places.
We are extremely proud to exhibit these sublime new paintings as they show an intuitiveness and maturity. They are both an homage to the history of abstract art and to Forrest's ability to respond to what the painting needs rather that what he wants it to be.
Coming of age as a painter in Saskatoon in the 1980s had a huge impact on Forrest's development as an artist. He grew up under the influence of Robert Christie at the University of Saskatoon and colour field painter William Perehudoff. Modernism and Prairie Abstraction was firmly rooted in Saskatoon, starting with the influence of the Regina Five in the 1960s, the Emma Lake Workshops and the legacy of American art critic Clement Greenberg at those workshops.
There was an emphasis on abstraction that was open, thin, clear and flat, self-referential with no illusions to space or subject. It is within these strict parameters that Forrest has dedicated his 35-year-long artistic practice.
The paintings included in our exhibition follow Forrest's unique technique of pulling and scraping thin layers of paint across a canvas, and repeating the process until something emerges.
He reacts to each stage, intuitively responding to what is happening with the colours, shapes and textures. There is a collage-like feeling to the paintings, but also a sense of discovery and play.
Jonathan Forrest discusses his new paintings in a video interview, which will be available soon.
---
Connect with Us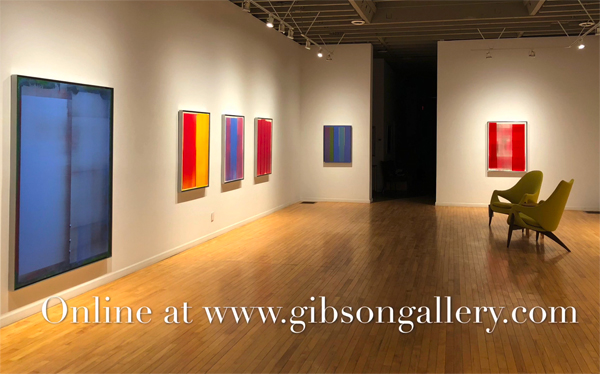 Recent Instagram IGTV Video
Now Online – @forrest.jonathan May 2020 exhibition "Keep On Keeping On". Here is a sneak peek video tour of Jonathan's glorious new abstract paintings. Simply sublime.
#abstractart #colourfieldpainting #prairiemodernism #cdnart #jonathanforrest #michaelgibsongallery #sneakpeek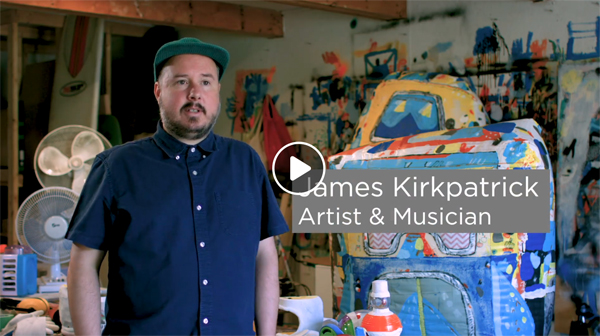 Recent Facebook Post
Part of Museum London's "Museum Stories", this video takes you on a tour of James Kirkpatrick's studio and home where you learn about his process and see the art on his walls with museum Director Brian Meehan. Watch HERE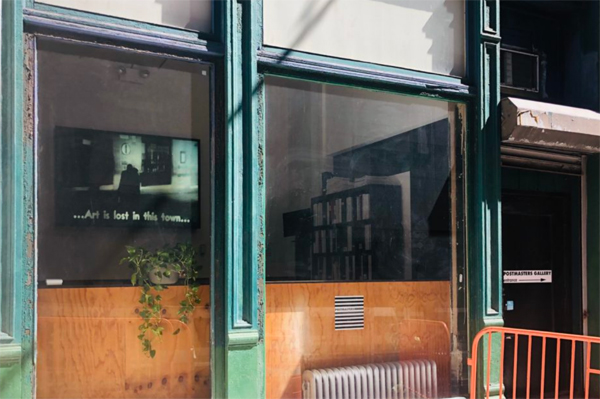 Recent Twitter Post
This is an interesting analysis comparing large ships to art galleries – Why small galleries will come out of this alive. Read HERE