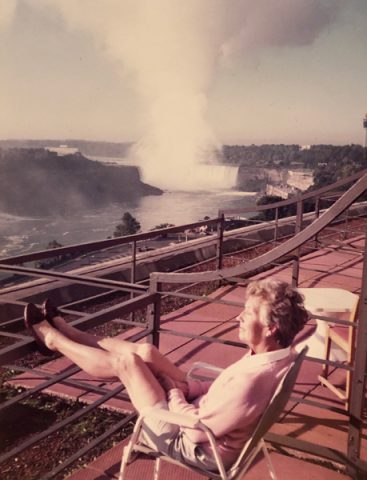 My writing music today is "Songs for Beginners" (1971) by Graham Nash, which is a well played staple in our album collection.
Happy Mothers Day. My mom, Florence or Flossie to her siblings and friends, is why I am in the art business and why I remained in London. I am a classic Mama's boy, which I have learned to accept as an advantage rather than a weakness.
She pushed me to attend Bishop's University in Quebec where I discovered that culture was a lifestyle choice. Sitting at the top of Mt Orford with friends, enjoying the amazing views of Magog with selected cheeses and wine was a perfect fit for me.
My goal soon became to work in the French Alps. After graduation, I attended Trois-Pistoles to learn enough to say "I am looking for work" in French. Mission accomplished. I was gone for a year travelling in Europe and working in the Alps for the winter. However, my unexpected achievement was the personal discovery of the impact of being 6 inches away from a Van Gogh "Self Portrait" in Amsterdam. This was my AHA moment.
Returning home in 1982 to very high interest rates, my solution was to become self employed. Voila! I was now in the art business. Looking back, my mother's confident nudge is something that I needed: "There is a silver lining; Everything happens for a reason; Did you try your best?; Go up to the lake, it will relieve your troubles…" I asked myself recently what would she do and the answer was, be positive and you will be ok.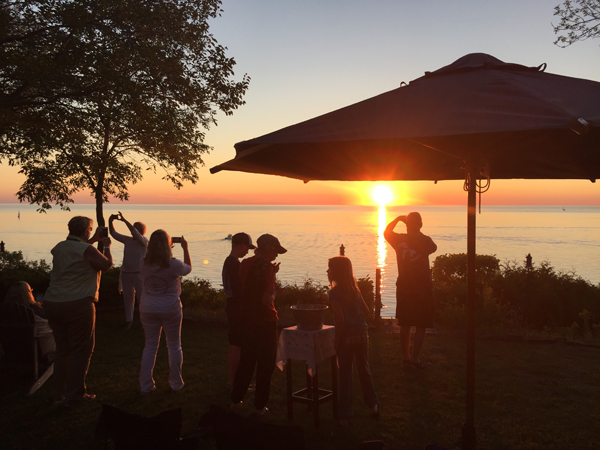 Our family cottage was on Lake Huron, the specific spot was Grand Bend. Culture, there, was roller skating to the Supremes, eating french fries, water skiing, sailing and paper routes. My mom grew up near Brussels ON and Grand Bend was the place to go when she grew up. Three of her siblings also bought cottages so there were lots of cousins, euchre, BBQ'd hot dogs and corn on the cob.
In Canada there is something about the cottage, cabin, camp, trailer, tent…..in the summer months. The annual pilgrimage does not change much and is very Canadian. Owning or renting such a place that we return to each year is somehow comforting. My youth was getting in my mom's station wagon the day after school finished to go to our cottage and returning the Monday of Labour weekend. I miss those simple times.
In cottage life I learned how to bar-tend for my parent's thirsty fellow cottagers, properly light a charcoal Webber BBQ and husk a lot of corn. For me, the classic cocktail for "the lighting of the BBQ" was a gin and tonic. My parents would concur. Start with a short glass, add 4 ice cubes, 1/2 gin, 1/2 tonic, a squeeze of lime, and gently stir. We now use Fever Tree tonic and grapefruit to make it even nicer. Save the fancy gin for Martinis.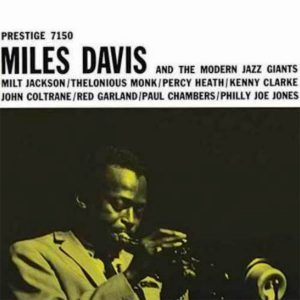 G and T's go nicely with Miles Davis. He was an unique artist who was constantly innovating his craft through collaboration. He liked to give a loose outline to his players and then start the jam.
These two important albums were recored in 1959: "Miles Davis and Modern Jazz Giants" and the truly groundbreaking "Kind Of Blue".
In 2020 we can now have lamb burgers. Who knew such a delicious burger existed? It is simple to make and served with now seasonal fresh asparagus makes a succulent spring meal that will make you say mmmm. Wine would be a Syrah or a Zinfandel, which are heavier and cut the richness of these sumptuously rich lamb burgers. THIS is a good recipe, although I would use the BBQ. The goat cheese takes it to another level.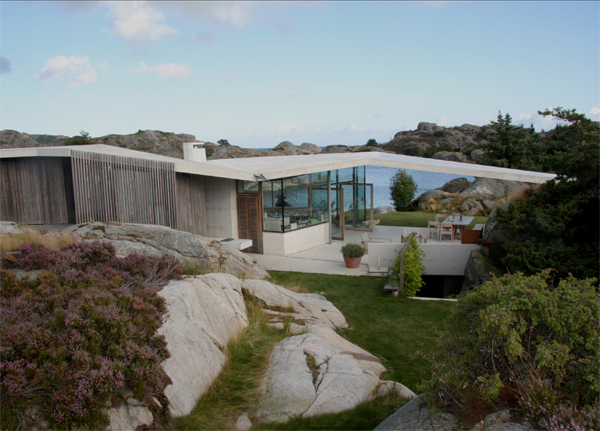 Recently, I discovered "The World's Most Extraordinary Homes" on Netflix. It's interesting to see that many of the places being built are summer homes or cottages where the families had previously spent time with their own parents and extended families.
My parent's era was a different time. I remain connected to Lake Huron through our sailboat in Bayfield, where we can still watch the sun set like it was 1968.
John Lennon lost his mother Julia at 14. He wrote the song "Julia" for her when he was 24 while in India where most of The White Album was written. This is the first verse:
Half of what I say is meaningless
But I say it just to reach you, Julia
Stay safe, have fun
Michael Gibson

---
Jonathan Forrest's Behind-The-Scenes Studio Video Tour — Now Available
Jonathan Forrest — "Keep On Keeping On"
Continues to May 30, 2020
Jonathan Forrest (born in 1962) is a Saskatoon-raised artist who matured as an artist under the influence of William Perehudoff and Robert Christie. Painting within the Modernist tradition, Forrest's paintings are complex meditations on colour, shape and texture.
Through the multiple layers, applied by scraping or pulling acrylic paint across the canvas, Forrest achieves an incredible amount of depth. They are intensely intuitive and mature paintings. Through his intricate process and his knowledge of how colours react and how layers and textures relate, Forrest has pushed his own abstraction to a new level.
View Jonathan Forrest's Exhibition and Video Tour HERE
---
Upcoming June Exhibitions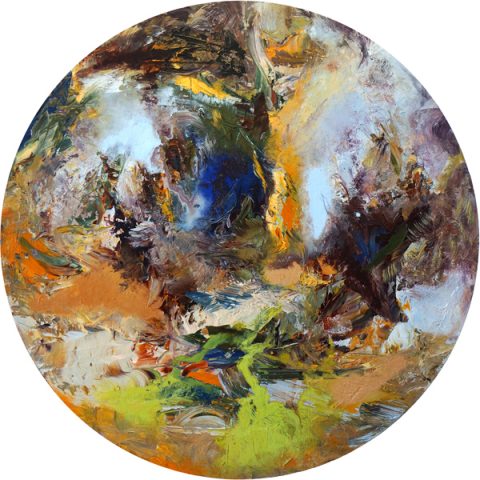 Michael Smith — June 4 – 27, 2020
This is our 6th exhibition with Montreal painter Michael Smith. Our exhibition will include a small survey of canvases ranging in date from 2014 – 2020, from seascapes to landscapes to a dynamic new triptych.
Michael Smith's landscape paintings investigate the relationship between image and abstraction. Interested in illusions of illuminated space, he explores how light can be both incidental and instrumental in painting. Using an expressive impasto, Smith creates a visual language that tells a history of moments where atmospheric conditions have made claims on particular places.
Please Send Me Michael Smith Images When Available
---
Keiran Brennan Hinton — June 4 – 27, 2020
For our upcoming middle gallery June 2020 exhibition we are introducing the work of Keiran Brennan Hinton.
Over the past number of months we have been talking with New York based Canadian artist Keiran Brennan Hinton. Because of the pandemic, Hinton came home to Canada and self-isolated at his mother's Toronto apartment where he painted a series of intimate paintings of his daily and nightly routine.
The 14 jewel-like canvases included in our exhibition of interior views and Toronto nightscapes record the changes in his daily life and document our shared solitary experience.
Please Send Me Keiran Brennan Hinton Images When Available
---
Connect with Us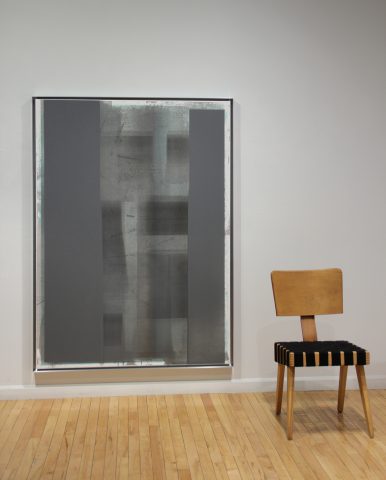 Recent Instagram Post
@forrest.jonathan has had great week, these two are still available! Sign up for our upcoming Saturday newsletter (link in bio) to learn about our current cultural inspirations and watch Jonathan's very personal working studio video. #colourfieldpainting #michaelgibsongallery #nanaimoartist #canadianart #cdnart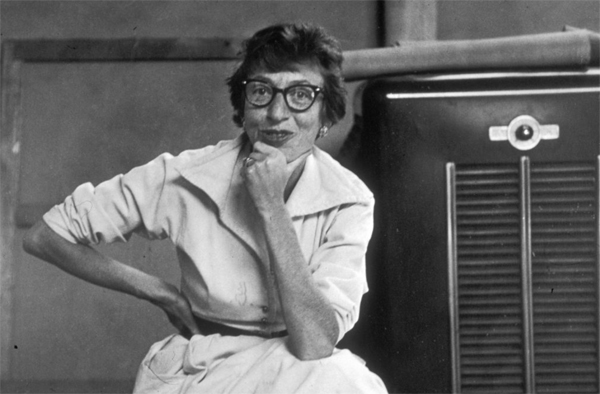 Recent Facebook Post
Read an excerpt about Lee Krasner from "More Than a Muse", a book that highlights creative women who have been overshadowed by their more famous husbands. Read HERE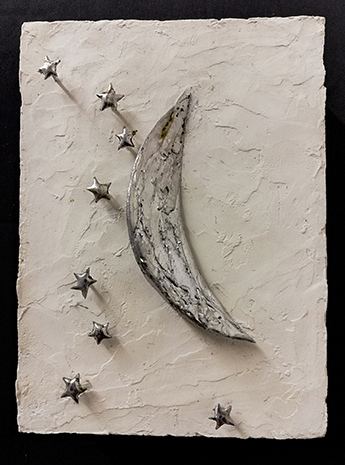 Recent Twitter Post
The 10th Annual Up with Art Auction is open for bidding from May 24-30. Gallery artists include Roly Fenwick (seen above), James Kirkpatrick, Jason McLean and Ed Zelenak. View Collection HERE