Whew!  We are now into early December with its combination of winter bright blue skies and slush to wade through on our way to …. wherever.  This time of year is equal parts joy and dread with a little cinnamon sprinkled on top hopefully.
For many of our early years the gallery required a big December to make our year.  Over the past decade, we sought important works from established artists for our December exhibitions including Clark McDougall, Doris McCarthy, Roly Fenwick, Erik Olson or group shows like our "The Snow Show".  We have placed many important paintings through these exhibitions.  Clients do acquire art at this time of year.  An important part of collecting is the act of collecting.  Purchasing one original artwork a year is a good goal.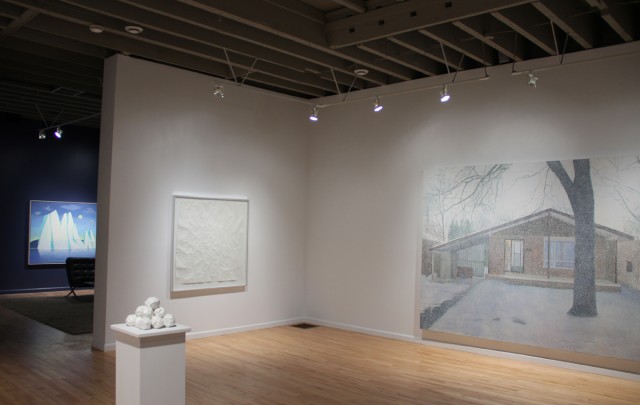 Looking back on 2020, my gut told me it was going to be a year of personal growth.  Somehow I was right, but oh in such a different way.  This version of sharing my thoughts online began in March.  I knew instinctively that diversion techniques can help kids get through the tough moments, so why couldn't a drink, movie and comfort food not work for us adults?
I have always enjoyed the challenges in life that are inevitably put right in front of us to see if we can handle them.  Enjoying these times is hard, but getting through the challenges is the journey that we all independently will share somehow.  Many artists, including the musicians below, go through their primes without us noticing.  Expressing yourself freely, accepting the criticism from the "non-doers" is what artists have been dealing with for centuries.  Our goal is to work with our artists before, during or after their prime.  Although subjective, discussing an artists' prime moment, like Jack Bush, can be great fodder for conversation.
Billy Preston, the 5th Beatle on Abbey Road, was a dynamo.  So much pure talent combined within a very humble man.  His performance at the Concert for Bangladesh, organized by George Harrison in August 1971, was inspirational to all on the stage with him.  It is just so pure to watch Billy's talent be released in his joyous physical performance.  I think he surprised even himself.
Bob Dylan's performance at the concert, his first in 5 years, was remarkable, if you like Bob. Buying the DVD is well worth it just for the behind the scenes gossip.  It really was a ground breaking concert, and the first of its kind.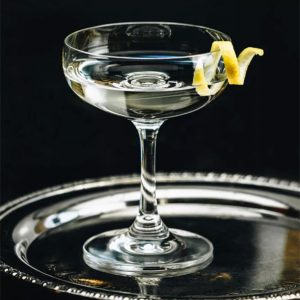 Gin and tonic is a drink that is very effective at taking the edge off.  One is enough and two can be too many for some – buyer beware as they say.  This 'hipster, local, organic, we care how it is made' new world has buoyed the moment for gin drinkers.  A quick look at our LCBO website reveals over 200 choices in various sizes and batches.  I am going to try Boatyard Double Gin because I like the name and find the tasting notes a bit over the top.
Made popular by Ian Fleming in his book "Casino Royale", The Vesper, or what my brother calls blabber-mouth-soup, is worth a go.
I was at the gallery last night steaming art auctions so I ordered in from a neighbourhood restaurant.  It is now a highly publicized option to order take out as our restaurants are in a very tough situation these days.  It's also nice not to cook.
Ian Fleming quote: "Death is forever. But so are diamonds".
Have fun, stay safe,
Michael Gibson
---
"The Simple Life" & Brian Jones Now Open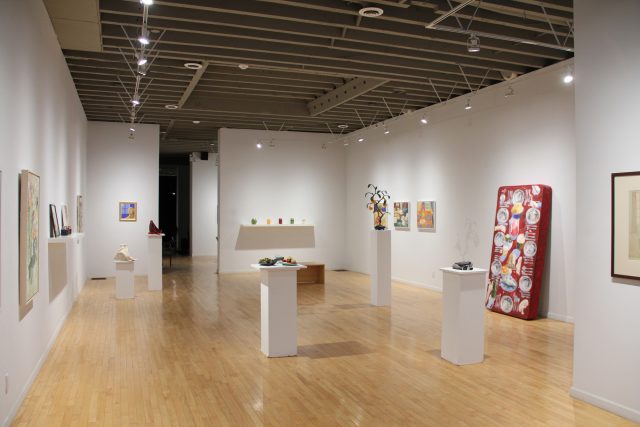 "The Simple Life"
December 3 – 26, 2020
Our curated December exhibition features artworks that are inspired by the home, domestic life and simple, everyday objects made extraordinary.
From Vic Cicansky's ceramic canning jars to Mary Pratt's print of "Jellies", Gathie Falk's recent still life paintings and Greg Curnoe's wine region inspired lettered watercolours, the exhibit celebrates the everyday, delighting the senses and highlighting the beauty of intimate moments and shared meals.
Artists featured in "The Simple Life" include: Keiran Brennan Hinton, Greg Curnoe, Jack Chambers, Vic Cicansky, Aganetha Dyck, Gathie Falk, Brian Jones, Dorothy Knowles, Liz Magor, Mary Pratt and Sage Szkabarnicki-Stuart.
Click HERE to View "The Simple Life" Exhibition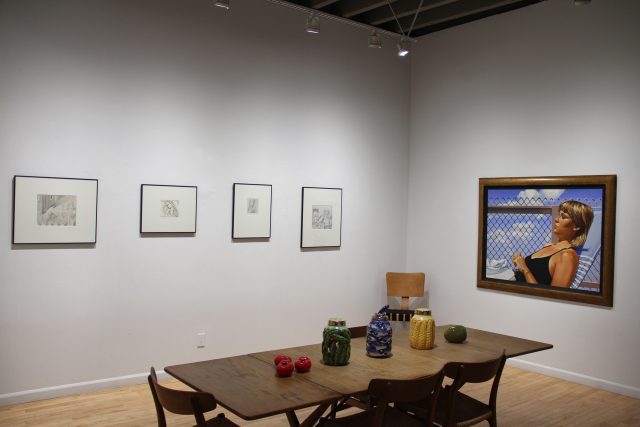 Brian Jones – Works from the Estate
Recently we received the last remaining Brian Jones paintings and drawings from Brian and Susanne Jones' personal collection.  To honour Brian's incredible talent, we are presenting a small exhibition of "Neighbours" style drawings and two rare paintings in the middle gallery for the month of December.
Click HERE to view Brian Jones Exhibition 
---
The Gift of Art: Highlights from "The Simple Life"
Inspired by our current December exhibitions, we have highlighted some of the intimate artworks included.  From still life paintings to ceramic sculptures, each work of art reminds us of the comforts of home.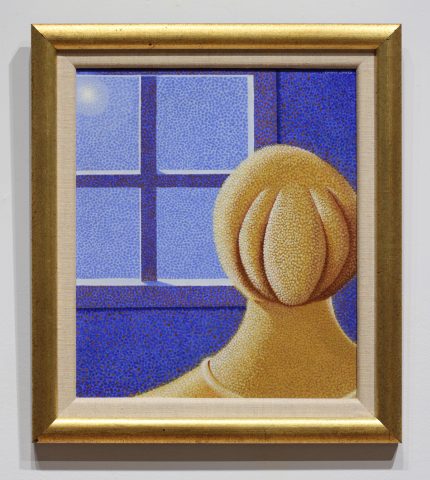 Brian Jones, Winter Night, Acrylic on Board, 1982, 14 x 12 in.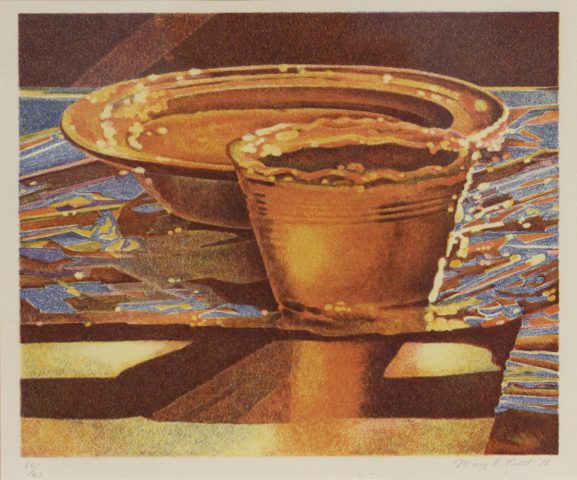 Mary Pratt, Jellies, Lithograph, 1978, Edition 26/43, 7 x 8 1/2 in.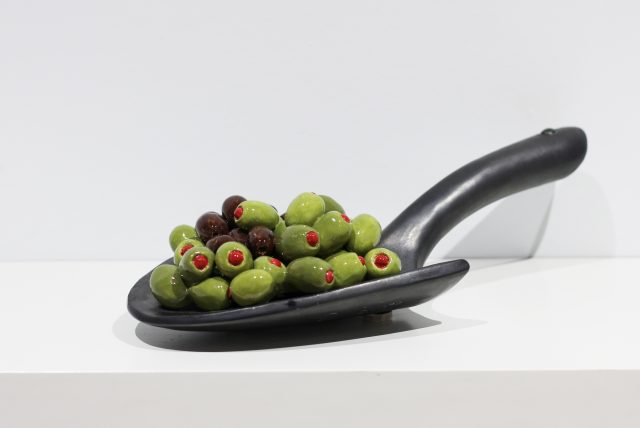 Vic Cicansky, Olive Delights, Glazed Clay, 2016, 3 3/4 x 13 1/2 x 7 in.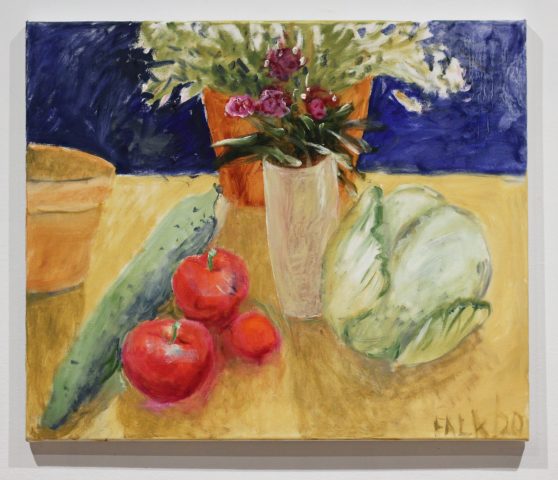 Gathie Falk, Cabbage, Tomatoes, Cucumber, Acrylic on Canvas, 2020, 20 x 24 in.

Christopher Pratt, Evening on the Salmonier River – Fall at My Place, Serigraph, 2009, Ed 10/36, 12 1/4 x 27 3/4 in.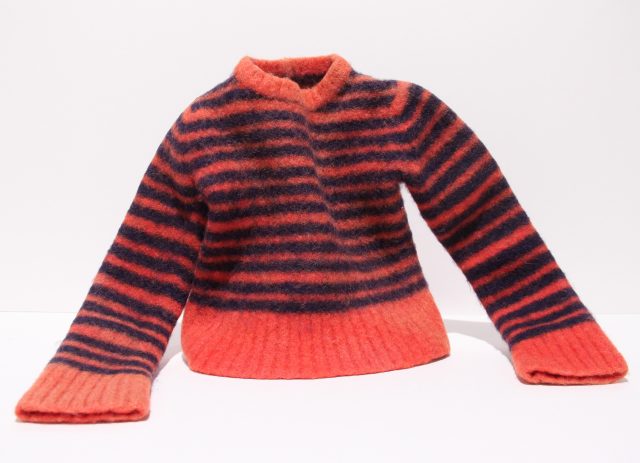 Aganetha Dyck, Striped Blue & Red Sweater, Wool Sweater, 1978-1981, 12 x 11 x 4 in.
---
Connect With Us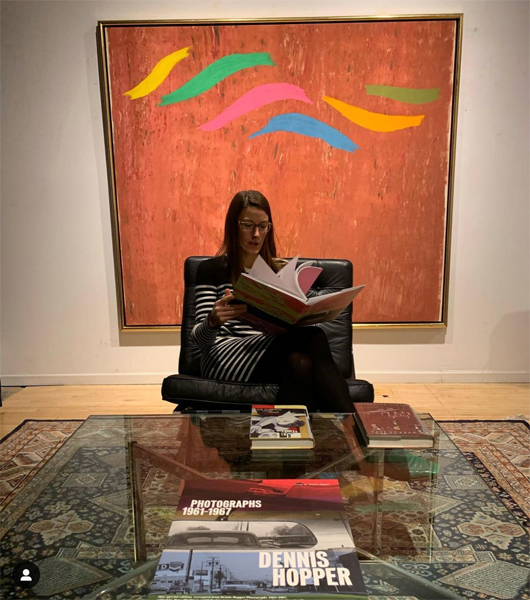 Recent Instagram Post
A new auction record for Jack Bush of $870,000.00 was set last night @cowleyabbott.  This is significant because it puts deserved attention on the post war Canadian artists. Jennie sitting in front of Jack's 1973, "London #8". #jackbush #painterseleven #cdnart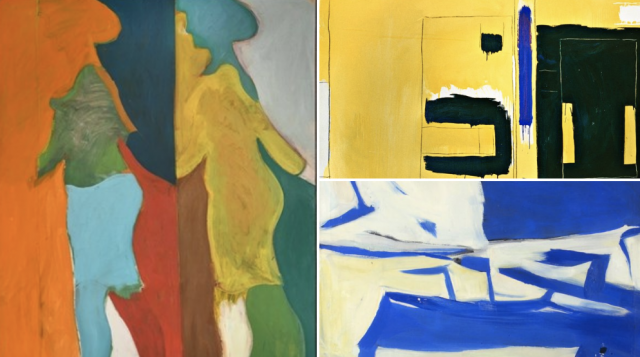 Recent Facebook Post
The Art Gallery of Hamilton's landmark exhibition, "Early Snow: Michael Snow 1947-1962" is closing on January 3.  If you are unable to see it in person, you can now watch Virtual Video Tour HERE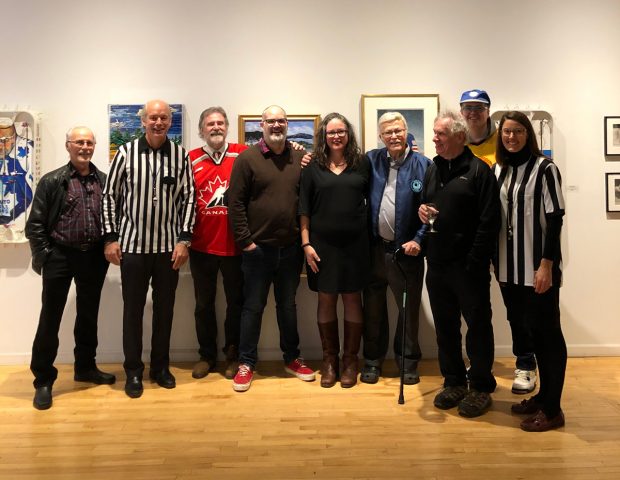 Recent Twitter Post
Congratulations to Brian MacFarlane, recent appointee as member to the #OrderofCanada for his contributions to the sport of hockey, as a sportscaster, writer and historian. We remember fondly last December when we included his whimsical paintings in our Hockey Show.