My writing music today is Stephen Marley's "Real Champion Riddim – EP" (hot off the press May 8, 2020) At 19 minutes, I had to play it a few times, which is easy to do.
Happy May 2-4 weekend. Always a favourite of many.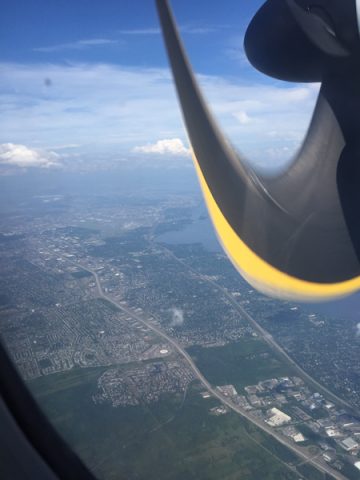 Do you miss the ability to travel? I feel like I am facing backwards in the family station wagon asking "how much further"? The answer given was usually "stop asking". Soon enough, I would be feeling sick and the answer was upgraded to "hang in there, we're almost there".
One of the things I love about the art business is the ability to travel. Visiting clients or artists is a great get-away and always well appreciated by those I visit.
Building relationships is a key factor for us and meeting in person makes a difference. The first time I went to Winnipeg was in February. People remember you when you show up in that kind of cold.
Attending Art Fairs became a perfect solution for MGG. In 1999, we attended our first art fair in Toronto, followed by exhibiting at fairs in New York, Chicago, Miami and London UK. This is how MGG has nationalized our artists and client roster over the years.
Here are a few art fair antidotes:
At Art Toronto 2011, we sold a Ron Martin black painting on paper, 1981, 26 x 19 in. This was a big deal for us: great piece, great client. Our delivery location was at the bottom the escalator. I waived down to our new client below who greeted me with an excited smile.
Stepping onto the escalator, I held the framed Martin vertically, like carry-on luggage, and in the next nano second, the piece twisted at my feet and became jammed between the inside lower rails of the escalator. Crack went the glass!
I struggled to lift it from the vice lock it was now in. It wouldn't move. The unaffected escalator continued its downward journey and I looked at the client who now had a blank stare. I was morphing from James Bond into Pee-wee Herman before my curious audience of artists, dealers and security guards.
As my luck would have it, the tension on the frame did not bind any further to allow for a complete and utter implosion. I channeled my inner Clint Eastwood, and decided to stay cool. At the bottom of the escalator, the painting was remarkably released and I lifted it up as if nothing had happened. The client began to laugh and said don't worry; it's only the glass. We delivered the painting the day after the fair and spent 2 hours together looking at and talking about art. Friends for life – that is the way the business is.
During a London UK art fair in 2003, I was given the name of a "secret" jazz bar that required a password before entry. Late one night, I said "Library" and the 5 of us were in. Starting his first set was Nigel Kennedy (who I knew of through his Four Seasons album). A veteran dealer once told me that art fairs are a young person's game, and she was right. A once in a lifetime opportunity not missed.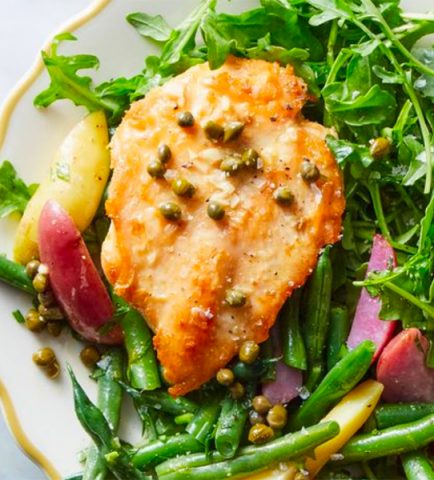 In 2002, I went to South Beach to view the inaugural Art Basel Miami. Always in early December, Miami is a perfect place to be south of the 49th. The Standard Hotel is a great brand and they have a 10/10 location on Biscayne Bay. Their Chicken Piccata is something that I think of often. It is so good, helped by the atmosphere and the beautifully warm evenings. The music playing was likely something like this: Groovecatcher "After the Rain".
"Vincent and Theo" (1990) by Robert Altman is a movie that shows both the commitment to being an artist and art dealer. Theo Van Gogh became a leading force in the new world of art dealing (c. 1880's), supporting his older brother with stipends, art supplies and emotional support.
These are all things that we try to provide, when needed, still in 2020.
A quote from the great explorer and scientist Jacques Cousteau:
"The best way to observe a fish is to become a fish"
Stay safe, have fun,
Michael Gibson


Footnote: Tate Modern. Anish Kapoor's phenomenal "Unilever Series" was installed in the rotunda when we visited the Tate Modern in 2003. I have been back to the Tate 4 times since, and nothing has given me the same impact. It seemed so perfect in the vast Turbine Hall. It was an awakening that such financial and creative vision could exist so seamlessly. Our exhibition with Lynn Richardson, who I met on one of my many cold trips to Winnipeg, was our Anish moment. It also was a perfect fit.

---
Now OPEN by Appointment – Jonathan Forrest

Two more weeks to see Jonathan Forrest's May Exhibition "Keep on Keeping On"
Starting on Tuesday, the Ontario Government is now allowing us to open the gallery to the public by appointment. We will be practicing social distancing, disinfecting the door handle and limiting the number of people in the gallery at any one time.
Jonathan Forrest's exhibition is simply sublime and a must-see in person.
Book an appointment to view Jonathan Forrest's exhibition HERE
"Keep On Keeping On" Continues to May 30, 2020.
View Jonathan Forrest's show HERE
---
Upcoming June Exhibitions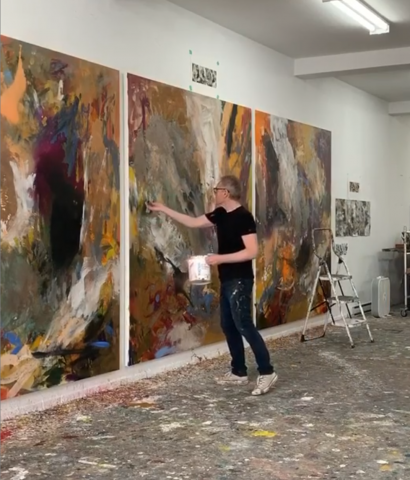 Michael Smith "In Light of Time"
June 4 – 27, 2020
This is our 6th exhibition with Montreal painter Michael Smith. Our exhibition will include a small survey of canvases ranging in date from 2014 – 2020, from seascapes to landscapes to a dynamic new triptych.
Michael Smith's landscape paintings investigate the relationship between image and abstraction. Interested in illusions of illuminated space, he explores how light can be both incidental and instrumental in painting. Using an expressive impasto, Smith creates a visual language that tells a history of moments where atmospheric conditions have made claims on particular places.
Click HERE to be notified when images are available for Michael Smith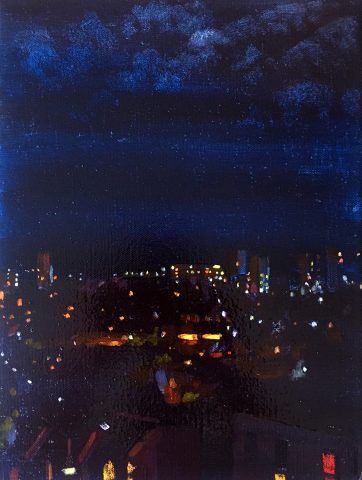 Keiran Brennan Hinton "A Broken Clock is Right Twice a Day"
June 4 – 27, 2020
The 14 jewel-like canvases included in our upcoming exhibition of interior views and Toronto night-scapes record the changes in Brennan-Hinton's daily life spent during his recent self-isolation.
For Brennan-Hinton, the title of the show signifies the strangeness of the way time passes during the pandemic, the uncertainty that we all feel and the way these paintings have been a way to pin down the present.
The broken clock doesn't stop time, which nods to the state of our familiar forms of measurement falling short – life continues on without the second hand ticking. The "twice a day" also signifies the two parallel series, painting day and night, one of the only constants during this moment.
Click HERE to be notified when images are available for Keiran Brennan Hinton

---
Connect With Us

Recent Instagram Post
It has been such a pleasure to work in our gallery space. Surrounded by new @forrest.jonathan and the beautiful cascading light is a treat. We look forward to your arranged visits next week.
#JonathanForrest #michaelgibsongallery #cdnart #byappointment

Recent Facebook Post
On Tuesday Kim Ondaatje's "Piccadilly Series" was featured in this AGO curatorial VIDEO.  We are the only Canadian gallery to have available prints from this series, which document interiors from the Ondaatje London family home.

Recent Twitter Post
Collectors' Toolkit: How Does the Coronavirus Affect Artworks' Insurance Value? Read HERE