Today is Friday, August 5, 2022, already.  I am writing while listening to another teen album,
Khalid's "Suncity"
, from way back in 2018!  Brings back memories of renovating our second floor gallery/studio.
This past Wednesday Nancy and I were booked for dinner up at the lake with roughly 20 International Nonsuch members who had descended upon the village of Bayfield for a few days.  A rendezvous, I think they called it, for dinner on both Wednesday and Thursday.  We were up for meeting some new people and listening to their sailing stories and hopefully acquiring some helpful inside information on how to sail a Nonsuch.  11 boats travelled there from Michigan, Sarnia etc.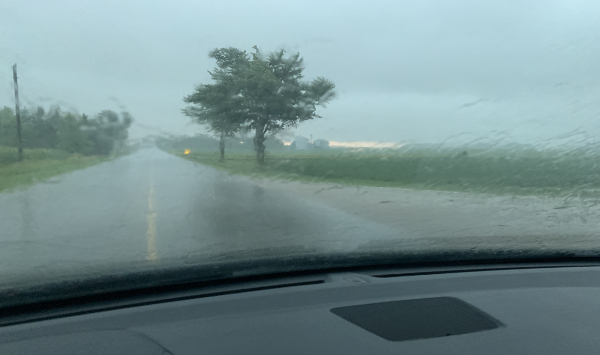 The best summer storms, where we sit, between Lake Huron and Lake Erie, occur usually late in the afternoon on very hot, humid days.  Wednesday was such a day.  In fact we turned around about half way to our scheduled dinner party, succumbing to the CBC radio weather alerts of tornados and golf ball sized hail complimented with 90km winds.  When the fastest windshield setting isn't enough, home sounds pretty good.  Of course we were acting like sissies, but safe sissies.  We returned for Thursday's dinner.
I have rented many cottages over the years in and around Georgian Bay, Pointe au Baril and the Ojibway Club being the perfect rough and ready kind of holiday.  Heading out into Georgian Bay past the finger like islands in a 14′ aluminum boat with the preverbal 9.9 that seems to "run fine", raises my heart rate, in a good way.  I have a lot of respect for that body of water and realize one can be seduced into a complacency of "boy isn't this beautiful".  Fortunately, Daddy knows not to tempt fate and the u-turn is forthcoming, back to the Ojibway for ice cream before going fishing.
Many of us really live for these summer storms, likely because they don't involve that 4 letter word "snow".  I have fond memories of being a young kid in bed with the cottage shaking by thunder seemingly between me and the roof's pine boards above me.  Counting the seconds after thunder until the crack of the forked lighting (a mile away / a second away?) was occasionally comforting.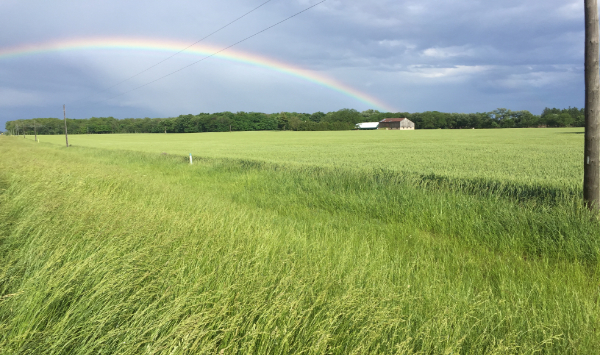 A lakefront view is the best view with the security of a structure around you.  In a tent in the middle of some canoe portage is also a 5-star view, but the thought of the overhead swaying trees falling on you can be a learned pleasure.  These summer storms come as quickly as they go and at the same same speed.  Usually after an hour or so and the smart people are back on the beach with clear cooler air and nobody around.
Out on the salt water of the Atlantic or Pacific these type of electrical storms are never as welcome as they are here.  Underneath the surfaces of these black massive bodies of water are lots of fish and crustacea that we like to treat ourselves to once in awhile.  Lobster is the perfect once-in-awhile treat.  All of this stormy weather talk made me think of having a comforting lasagne in the fridge ready for such an occasion.  Warm, cheesy food seems to calm the nerves and helps to forget about your troubles, till the storm passes.
Lobster Lasagna is rated 5 stars and can be described as outrageous, which makes it a perfect storm meal.  Have a look at THIS recipe and enjoy the succulent flavour such a dish will deliver.  You don't have to be rich to each lobster, but it is rich to eat.  Maybe having it in the freezer, ready for the next storm, would be a hit.  Anderson Cream Ale or your favourite chilled white will help lessen the richness of it all.
Not inviting your cardiologist for this dinner, might be a thought.
The movie The Lion King is perfect for multi-generational family gatherings during a storm.  The music and message are equally subtle and moving with laughter and tears.  One cannot not like this movie.  If you have it on DVD somewhere you should give it a play, like lobster, once in awhile.
Quote by the late Vin Scully, longtime voice of the Dodgers…
"In a year that has been so improbable, the impossible has happened."
Have fun, stay safe,
Michael Gibson
---
New Arrival – 1980s Robert Natkin Abstract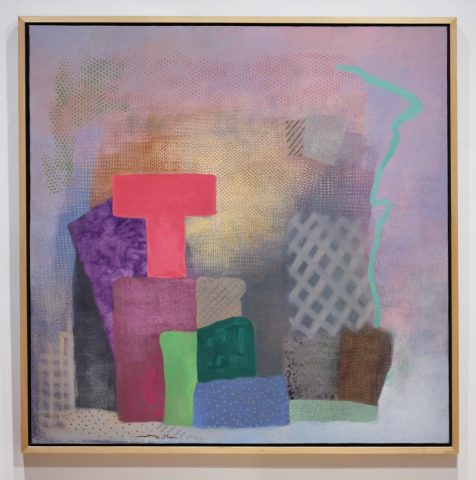 Robert Natkin "Untitled", Acrylic on Canvas, c. 1989, 54 x 54 in.
Robert Natkin (1930-2010) was an American abstract painter closely connected with Abstract Expressionism and colour field painting.  From a luminous New York mural in a corner lobby of Rockefeller Centre to nun and art critic Sister Wendy Beckett championing his paintings, Natkin's abstraction caught the attention of many and combined the playfulness of Klee and Kandinsky and the colour of Matisse and Bonnard.
Using cloths and netting as stencils, along with organic, free-flowing brushstrokes and carefully considered arrangements of shapes, the canvases are visually complex.  Light, texture, pattern and emotive colour combine in this beautiful abstract from the 1980s.
His paintings are in the collections of the Metropolitan Museum of Art, the Whitney Museum of American Art and the Hirshhorn Museum and Sculpture Garden.
---
Upcoming September Exhibitions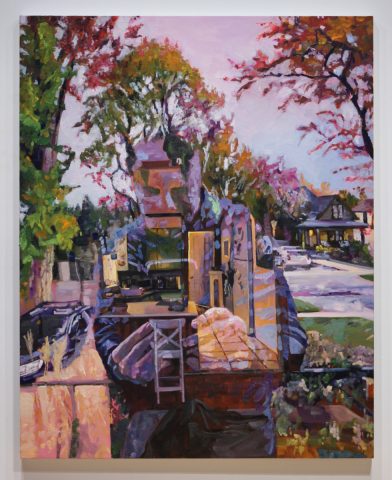 Michael Pszczonak "October", Oil on Canvas, 2022, 60 x 48 in.
Michael Pszczonak "On The Other Hand"
August 31 – October 1, 2022
Opening Reception on Saturday, September 10, 2-4pm
For Michael Pszczonak's (born in Windsor 1981, lives in London) second solo exhibition at the gallery, he has continued to explore the perceptual phenomenon of painting "the colour of the window".  However, this new series depicting each month from the past year, records the reflections and spatial fluctuations that occur when looking in, instead of looking out.
The structure of the window has changed, the figure sometimes looms larger and what we see has shifted, but the outcome remains just as alluring: a visually sumptuous study of light, depth and colour in paint.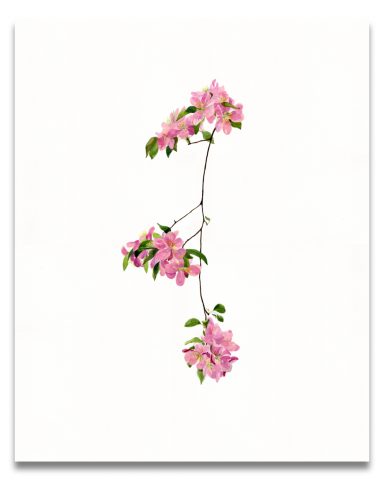 Niloufar Salimi "May 14, 2021", Watercolour on Paper, 2021, 20 x 16 in.
Niloufar Salimi "75 Oriole Rd"
August 31 – October 1, 2022
Opening Reception on Saturday, September 10, 2-4pm
Twelve of Niloufar Salimi's (born in Shiraz, Iran 1982, lives in Toronto) exquisite drawings of the wild apple tree outside of her bedroom window will be the focus of our middle gallery September exhibition.
Painted over two years, each drawing carefully records the passing of time and the change of seasons.  Through delicate line and beautiful touch, we re-live the life and growth of the tree from early spring through winter.
---
Connect With Us

Recent Facebook Post
We join London's arts community in mourning the passing of curator James Patten, friend, colleague and champion of female artists.  Info about his memorial service at Museum London HERE

Recent Twitter Post
If you found yourself confused over Damien Hirst's decision to burn thousands of his paintings, fear not—he's confused too.  Read HERE