Last week, I tested negative for Covid-19.  It was recommended that we get tested since someone close to us was positive.  Waiting for the result (symptom free) was difficult and stressful and the world around us quickly became very real.
This week I am on holiday in Bayfield, Ontario, where I am living and working on our 1973 C&C 27 sailboat.  Writing this I am listening to a song written by David Crosby called "Wooden Ships".  David bought a 74-foot wood  sailboat, "Mayan", in 1967.  This song is featured on the Crosby, Stills & Nash debut 1969 album and was one of several songs written on his sailboat.
Crosby, Stills & Nash were a great band but adding Neil Young gave them the edge that they needed.  Their compilation album titled "So Far" is one of my favourites.  It's amazing that they are all still alive as they lived the rock 'n' roll life at a 100 miles an hour.
The cover art for the album was painted by Joni Mitchell who was living with Graham Nash at the time.  Their first live performance as CSNY was at Woodstock in 1969.  Their politically inspired songs reflect equally the turbulent times of then and now.
Mother nature is being spoken about frequently these days.  I have always enjoyed dealing with what mother nature gives us.  Both skiing and sailing are fantastic ways to test yourself against the elements.  In both instances one has to find their way home at the end of the day despite the challenging weather fronts that can arise.  Although not always enjoyable in the moment, like now, they are memorable vignettes we carry forward with us.
I grew up sailing small boats on Lake Huron and also crewed on racing boats in high school in Bayfield which has led me back to where I am now.  I have owned a sailboat for 10 years because I enjoy sailing, but also love the work that it takes to keep a boat "Yar".  We do use it as a summer getaway and I've become friends with some interesting people over the years.  I am a loyal C&C sailboat owner.  The C&C story is a great Canadian business story.  I love the lines of their sailboats.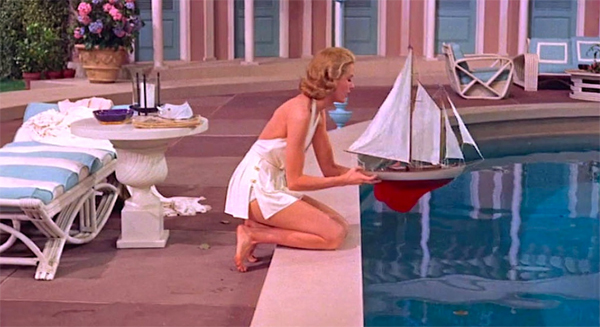 One of the obvious movie choices for sailing references are both "The Philadelphia Story" (1940) and the 1956 remake "High Society".  Although both exceptional movies, my preference is the 1956 musical starring Bing Crosby, Frank Sinatra, Louis Armstrong and the effervescent  Grace Kelly.  One of the interesting scenes in the movie is when Bing and Frank meet in the hide-away-bar for an impromptu duet, which was the passing of the musical baton from the elder Bing Crosby to the new, young, upstart Frank Sinatra.  The costumes, designs and the recurring Jazz interludes with Louis Armstrong make this a wonderful, enjoyable, love story to watch.
am currently cooking all my food on a original Weber charcoal BBQ.  I do this in honour of my father who loved the art of cooking on a Weber.  Tonight I will be cooking a homemade pizza and grilled asparagus and broccoli.  The suitable drink here is Mount Gay Rum on ice with both Roses' Lime Cordial and a twist of lime.
Happy first day of summer!
Be safe, have fun,
Michael Gibson

---
Michael Smith VIDEO Tour – Now Online
Michael Smith – "In Light of Time"

Our 6th solo exhibition with Montreal painter Michael Smith explores a tight survey of lush paintings created between 2014 and 2020.  We chose 6 dynamic recent works that represent Smith's consistent practice and devotion to his interest in image and abstraction.

View Michael Smith's Exhibition HERE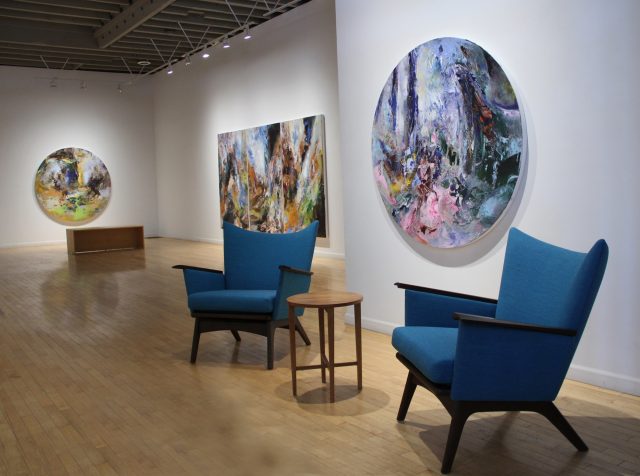 ---
Keiran Brennan Hinton Catalogue Now Online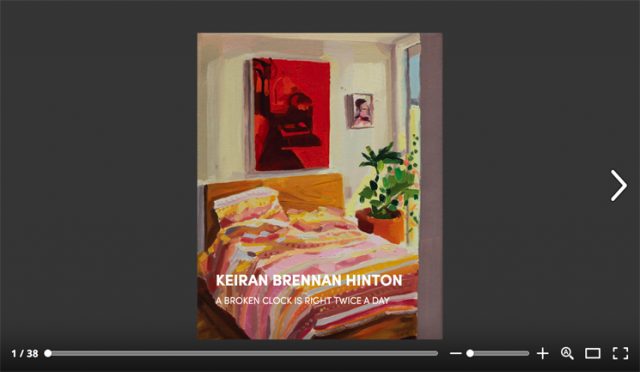 Click HERE to read Keiran Brennan Hinton Online Catalogue

Tatum Dooley, Toronto curator and writer whose work has appeared in Art Forum, Canadian Art and Border Crossings, has written the introductory essay for the catalogue for Keiran Brennan Hinton's June exhibition "A Broken Clock is Right Twice a Day".
Brennan Hinton's exhibition was named an Editors' Pick by Canadian Art Magazine and includes a suite of 14 intimate paintings made during the pandemic.
Exhibition ends on Saturday, June 27.

---
Artist Highlight – Jason McLean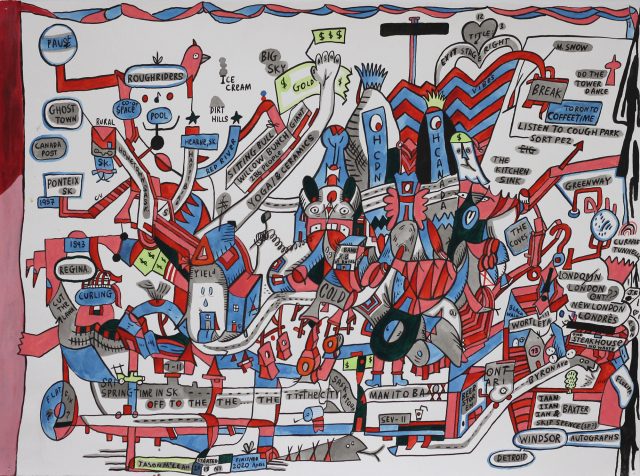 Jason McLean is always on the move.  Having lived in London, Vancouver, Brights Grove, Toronto and Brooklyn, and obsessed with researching real-estate prices, McLean himself jokes about "the grass being greener" somewhere else.
Now after living in Brooklyn, NY for the past 5 years, the McLean family has decided to come home to their London home for the summer months.
McLean's drawings are both literal and figurative maps, visually representing his relationship with his local environment.  Now he can enjoy his own grassy backyard and huge backyard studio.  We look forward to seeing what he creates!
View More Jason McLean Drawings HERE

---
Connect With Us

Recent Instagram Post
@instamike1924 and @keiran.brennan.hinton and a sliver of @forrest.jonathan make me proud to work with you. Such beautiful art makes the gallery look as it was hoped for. #michaelgibsongallery #cdnart #ldnent #ldnont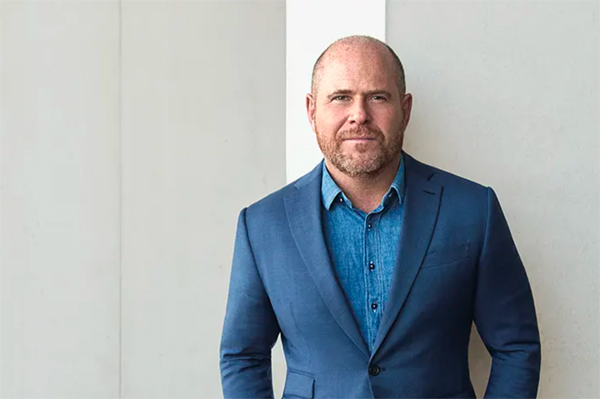 Recent Facebook Post
The director of Art Basel, Marc Spiegler, on how the future of the art world is NOT digital.  Read HERE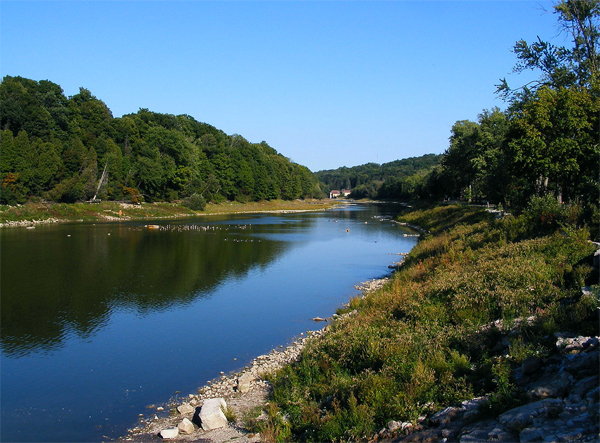 Recent Twitter Post
This is awesome – The Localist has created a list of 100 Ways to Spend This Summer #lndont #Lovelocal #Summerliving  Read the list HERE