Today I am writing while listening to the minimal, droning, garage-style Bay Area quintet, Wooden Shjips' album "V." (2018).
I drove up to the lake on Wednesday to finish some brightwork on "Sleeper II", our 1973 CC 27 sailboat.  Does an older boat need more work?  Yes and no.  It's a personal thing.  I think it depends on the owner, since boats, like cottages, need to be cared for, which is part of the enjoyment of ownership.
At 7am on a bluebird day with light south winds and a high of 21 degrees projected, it was a perfect day for the waxing and staining that needed to be done.  Spending time tinkering away and chatting with with my neighbours is the perfect way to ground myself.  Crawling around on a boat for a day is certainly rewarding, but is also very physical work that I now feel the following morning.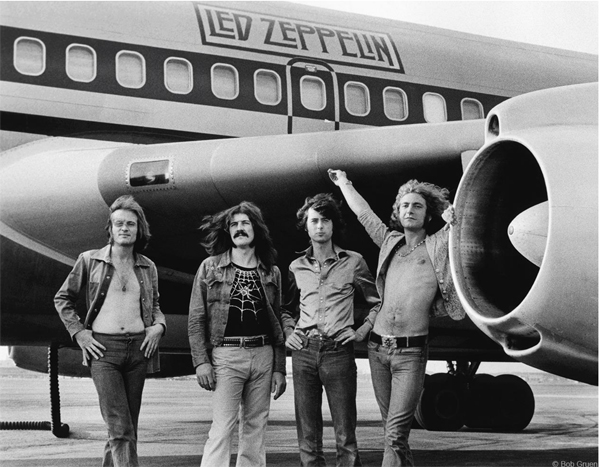 I made several musical selections for the drive up that were both motivational and relaxing.  Somehow I ended on Led Zeppelin's "In the Evening" from their last studio album in 1979.  Playing this song immediately reminded me of my sister (who I was to have lunch with at 2pm), yelling downstairs to the basement of our family home: "TURN. THAT. DOWN!".  Of course she was right, but now alone with an on-board subwoofer, I accepted the inclination to play it loud.  Perfectly motivational and somehow calming as Lake Huron came into my view.
Led Zeppelin I (1969) has always been my favourite of the 8 albums that they produced.  I could easily make a strong argument for any of the other 5 produced up until 1973.  A blues album, it's cover features the 1937 Hindenburg disaster in NJ, USA.  Zeppelin was a model for any following bands: live very large, destroy hotel rooms, bass, drums and guitar with a skinny, blond, lead singer.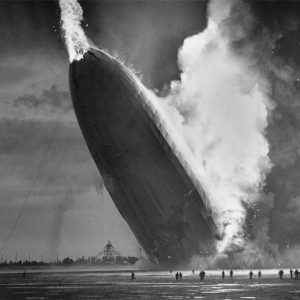 The German rigid airship was first patented in 1885 and named after the inventor, Count Ferdinand von Zeppelin.  Into WWI they were used very effectively to dominate the British skies, as the Brits had no defence against these flying beasts.  I have always had a curious fondness for these majestic aircrafts and their odd combination of physical size, delicacy and the low/tech-high/tech technology.  The crash of the Hindenburg removed all public confidence of this form of transportation, until recently.
Today, Lockheed Martin has developed the LMH-1 Airship, a unique new aircraft which is part helium dirigible, part cargo helicopter, part passenger airliner and part hovercraft.  The airship allows for remote access with heavy equipment and supplies.  Mining companies are using them where building roads is too expensive.  Landing and taking off on snow, water, gravel and uneven terrain with their reverse suction cup method is brilliant.  I would be very excited to step on board one of these 21st century Zeppelins with my earbuds tuned into "Your Time is Gonna Come" from 1969.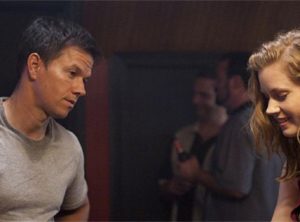 "The Fighter" (2010), with a few of my favourite actors like Christian Bale and Amy Adams, is a complex New England boxing movie based on a true story.  It features the Zeppelin song "Good Times Bad Times" whose title could be the theme of the movie.  A great film directed by David O. Russell.
Based 30 miles outside of Boston, "The Fighter" inspired this week's food choice.  A few weeks ago I purchased Mitchell's Soup Co. Seafood Chowder Mix and have yet to purchase the additional fresh ingredients to make the stew.  People swear by the easy-to-make meals and I look forward to diving in.  THIS Boston Fish Chowder also looks very good.
Quote by Jimmy Page:
"I always thought the good thing about the guitar was that they didn't teach it in school."
Have fun, stay safe,
Michael Gibson
---
MARK DICEY "Confluence" – New Video Tour
Mark Dicey's current show is a riot of colour, shape and form.  Using the idea of a joining river as a visual metaphor, the paintings combine hard edged abstraction with free flowing gestures and are based on a collection of observations, mental notes and a lifetime spent studying abstraction.
Exhibition continues to July 24.  
Book your appointment for an in-person visit HERE
View Exhibit HERE
---
Congratulations to Keiran Brennan Hinton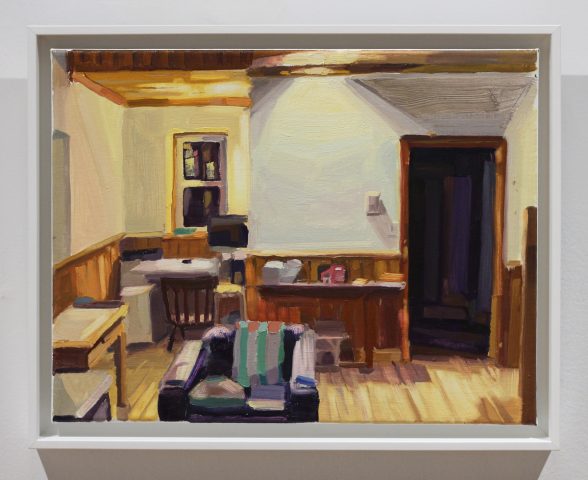 Keiran Brennan Hinton "Nighttime Interior", Oil on Canvas, 2020, 11 x 14 in.
Congratulations Keiran Brennan Hinton for your successful solo exhibition at your New York City gallery and article in Forbes Magazine!
Brennan Hinton is known for his intimate plein-air paintings of his immediate surroundings.  Last year he moved to a rural Ontario schoolhouse and began a series of carefully planned, studied, observational paintings.  "Nighttime Interior" captures a still moment in his open living room and focuses our attention on the beauty of everyday objects and the sparkling nighttime light. 
View more Keiran Brennan Hinton Paintings HERE
---
Connect With Us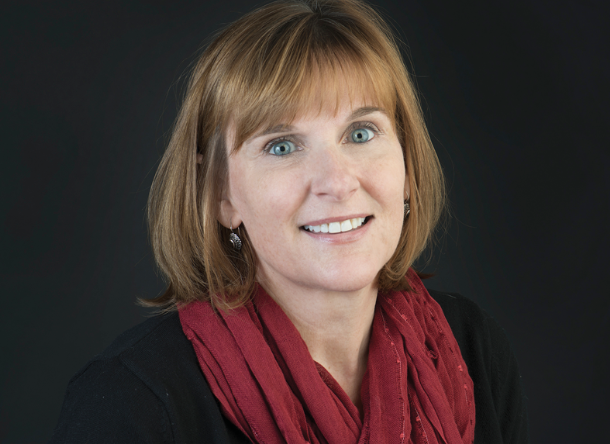 Recent Facebook Post
Susan Dobson will be giving an artist talk on July 8th at 7pm about her new "Focus Finder" photographs on exhibit now until January 2022 at the JNAAG.  Register HERE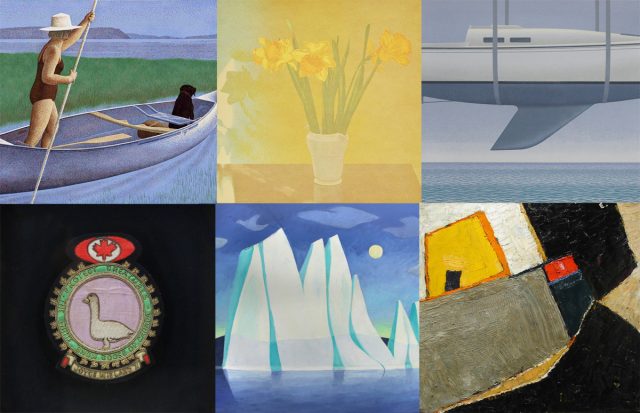 Recent Twitter Post
Jack Chambers, Alex Colville, Paterson Ewen, Doris McCarthy, Christopher Pratt, Joyce Wieland.  Do you know what your collection is worth?  Call or email Michael directly to find out.