We created our Sizzling Summer Soiree's in 1999.  This week would have been our 21st Annual Soiree, and on schedule, during the hottest week of the summer.
The original idea was to have a Christmas party in July in order to thank our supporters, represented artists and the greater art community.  The first few parties were BYOB, but quickly morphed into us providing the beer and wine, sometimes martinis and more recently large pitchers of Goombay Smash.  The demand would often exceed the supply.
Our July Soiree's were a very successful way to introduce new artists to both the gallery and to our collectors.  I curated the exhibitions wanting to either introduce an emerging artist that we wanted to represent, or present a colourful painter of consequence.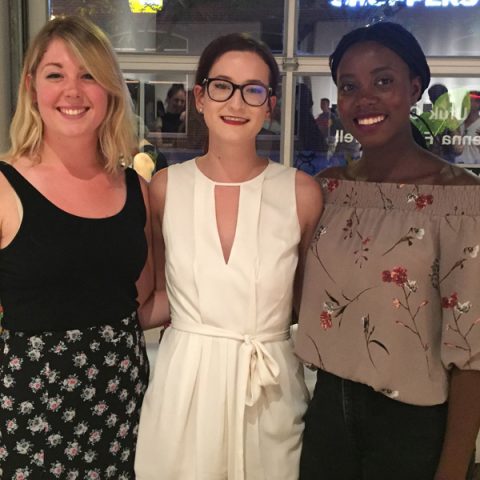 Traditional summer parties, in 2020, are now non-existent.  Our Soiree was the place to be on the first Thursday after the July long weekend.  The last number of years we really had 2 parties: from 6-8pm we invited collectors, offering better wine and passed hors d'oeuvres before the public opening from 8-10pm with 1.5L bottles of wine and evolving into louder dance music.
Many of the early parties featured live jazz bands, guitar or violin soloists. As the crowds grew to be shoulder-to-shoulder this became more difficult, so I began to make iTunes playlists. This is when I figured out to have suitable music for each of the 4 hours that we were entertaining.  We would begin with Miles or Chet and end with KC and the Sunshine Band.  Eclectic yes, but it created the mood that we wanted.
HERE is last years' Soiree playlist.  Certainly some misses, but lots of hits too.  It is set up for 4 1/2 hours, pacing itself along the way.  Sort of a Ying/Yang thing.
Today it "feels like" 40 degrees here in SW Ontario.  I am not built for this kind of heat and am thankful for our new gallery AC.  No more Sizzling Summer Soirees.  Maybe the future will be Chillin' Curated Celebrations!  We need to eat without creating heat.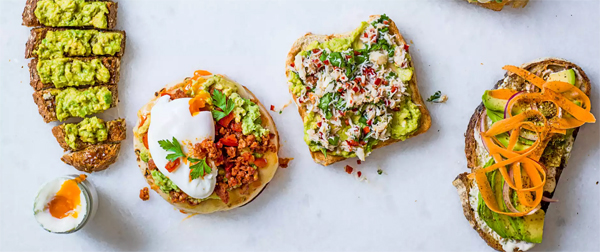 Avocado smash is the ticket.  Quality ingredients are important but one can also clean out a few things in the fridge to get it done. Recently I used white onions and tomatoes for a friend who I played tennis with later that morning.  He claims the onions beat him, not me!
The Avocado smash is now very mainstream and good for any meal during the day.  I like it with a poached egg, cherry tomatoes, red/green onions but smoked salmon would also be nice.  HERE is great link for some ideas.
I like watching Elvis movies, mostly because they are so earnestly corny. Elvis was truly the King.  The formula of the movies are all the same – he breaks into song about every 7 minutes or so.  My two favourites are "Blue Hawaii" and "Viva Las Vegas".  Cute, stress relieving, brainless fun on a hot summer night.
This Covid-19 is a relentless presence in our lives and very hard not to talk or read about daily. It can be too much. Doing things that I don't normally do helps me, but doing some things that are familiar and comforting are nice too. Like watching Elvis.
Be safe, have fun,
Michael Gibson
---
Inspired by Summer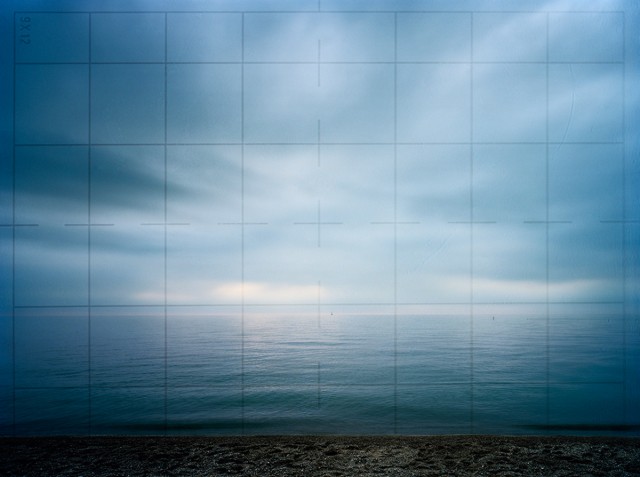 Susan Dobson "Cambo, c. 1950", Digital C-Print, Edition of 5, 47 x 62 in.
In our middle gallery for the month of July we have curated an exhibition inspired by summer.
Susan Dobson's "Viewfinder" photographs are portraits of the Great Lakes with a nod to the history of photography.  The photographs are meditative and reflective, inspired by the act of "looking".  View more HERE
Ed Zelenak is also inspired by the natural world.  His "Musings on the In-Between" uses the circular shape as a metaphor for both the sun and the moon.  The series explores a connection to the life cycle and represents light, daybreak as well as dark and dusk.  View more HERE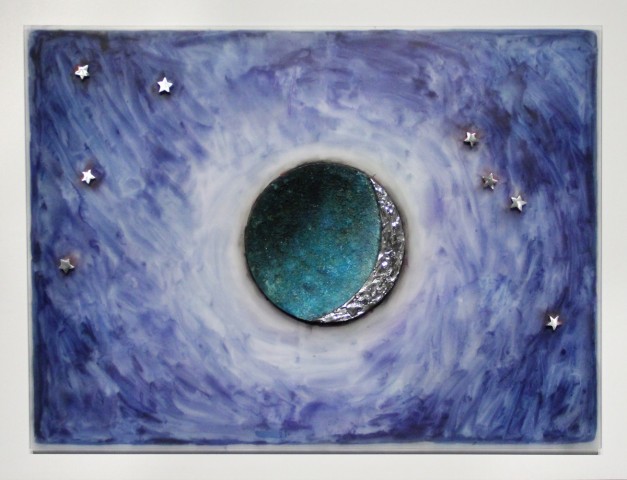 Ed Zelenak "Musings on the In Between, Study #1", Copper, Tin, Gouache on Plexi, 2015, 19 1/2 x 26 3/4 in.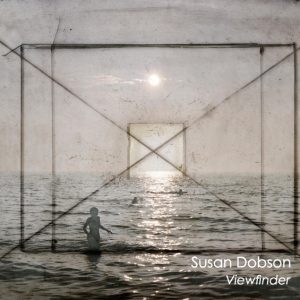 Our Susan Dobson catalogue for her photographic series "Viewfinder" is now available online. Produced for her 2014 exhibition, the catalogue features an introductory essay by Amish Morrell, then editor of C Magazine and now Assistant Professor at OCAD.
Read "Viewfinder" Catalogue HERE
---
Michael Smith Continues to July 25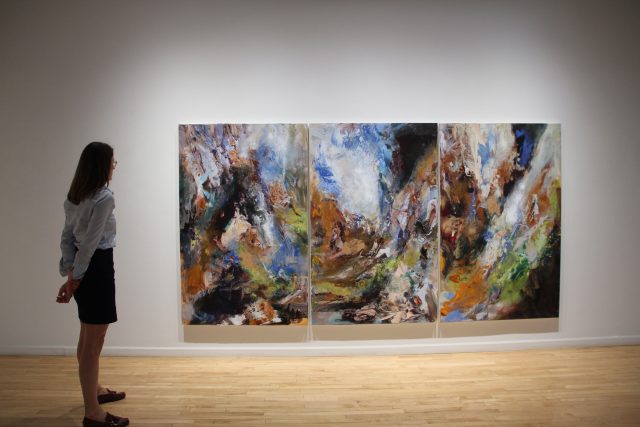 Michael Smith "In Light of Time"
Continues to July 25, 2020
Smith's exhibition explores a tight survey of 6 paintings created between 2014 and 2020 which reference imagined places: entrances and exits of Palaeolithic caves, "underlands", deluges, underwater visions and locations of recall.
Smith's paintings transport us to rich and sumptuous places, filled with light, expression and atmosphere.
View Michael Smith's Exhibition HERE
---
Artist Highlight – Dorothy Knowles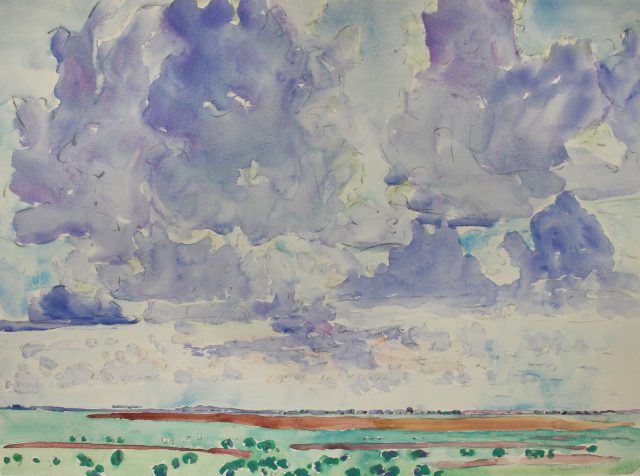 Dorothy Knowles "Clouds West of Regina", Watercolour, July 10, 1982, 22 x 30 in.
Dorothy Knowles is considered one of Canada's most respected landscape painters.  Renowned for her big sky prairie paintings that capture the lightness of the atmosphere, Knowles uses thin oil washes, similar to watercolours to create the "lightness" that is her signature style.
Knowles retrofitted an old van which she used as a portable studio, setting up her easel outside and painting directly from nature.  Her keen sense of observing changes in the landscape is what make her paintings sparkle.
"Clouds West of Regina", painted 38 years ago yesterday, captures perfectly the dappling sunlight, billowing clouds, and subtle movement in the fields.
View More Dorothy Knowles paintings HERE
This clip from a 1978 documentary profile of Dorothy Knowles produced by QCTV in Edmonton, AB shows Knowles painting en-plein-air.  Courtesy of Remai Modern.
---
Connect with Us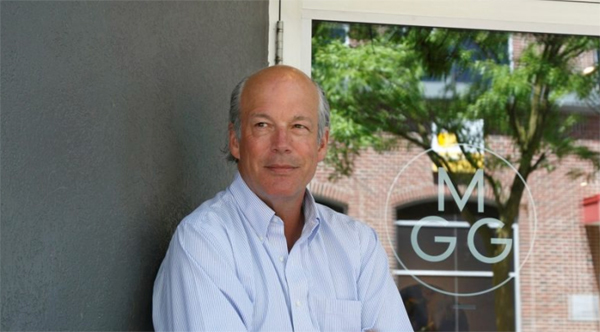 Recent Facebook Post
Michael Gibson was interviewed by London Inc. magazine where he speaks about running an art gallery in downtown during a pandemic.  Read article & interview HERE
Recent Twitter Post
Best novels to read about Art.  Read list of the six great novels HERE.