Today I am writing while listening to Neil Young's "Prairie Wind" (2005), his  return to a simpler country music.  This album was released after his Globe and Mail sports writer father, Scotty Young, passed away.  It's pretty clear who he is singing about in "Falling Off the Face of the Earth".
Many of us grew up travelling with our parents in station wagons with no air conditioning.  We also shared the exhilarating moment of our first stick-shift car with standard transmission.  Like my parents, I was lucky enough to help buy our kids their first car.  While we were pretty happy with our "new" orange or lime green cars, bluetooth is the minimum feature these days.  Options like automatic windows, intermittent wipers, and air conditioning we weren't told about, somehow.
Buying a new automobile with a "stick" in 2022 is not impossible, though finding a son or daughter to say "yes" to a stick is the rarity.  Driving a car with a stick is just such a great experience (unless you're in rush hour traffic!).  Feeling the power of the motor as the rear of the car sits down coming out of a corner, shifting from 2nd to 3rd connects us to living.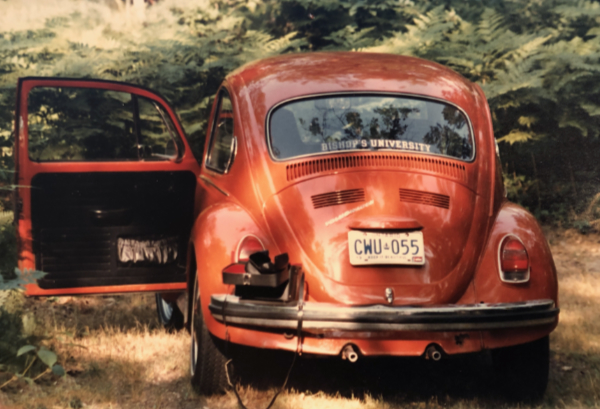 My current vehicle has 9 or 10 gears.  I don't even really know or care, which is sad.  Everything is automatic now: climate control, wipers, high beams,  intuitive cruise control, lane changes, traffic warnings…  To be honest, I'm sure there are things my car will do for me that I don't even know about.  The promotion of cars is now about all those things, at any price point, not just the fancy ones.  We can never go back, but I wish that kids today could still sweat in a car with a stick shift, while trying to roll down the passenger side window in rush hour traffic.
My ride these days is a Honda Odyssey Touring.  Sexy?  No.  But it loves a road trip, has a 550 watt stereo and makes my life simple.  If Honda motors are good enough for F1 Red Bulls, they should be good enough for me.  I do miss the mechanical parts of my first few cars, but one gets used to the luxuries, air conditioning being the first big one.
Automation is everywhere, showing up in hotels, restaurants and airports, not just cars.  I love the restaurant app Open Table because it works.  Their ratings and descriptions are accurate and, yes, just push the "Reserve" button and you become a star with your family.  The expectation now is that we book everything "automatically" on our phones, provided it's charged and Rogers is not down.
Traditionally, good car movies are like Westerns, likely appeal to the same people.  Maybe F1 has changed that with their very popular Netflix series "Drive To Survive" (that and the fact that Lewis Hamilton's Mercedes is not winning all the races anymore).  The documentary on Ayrton Senna on Prime Video reveals the very mechanical old school world of real car racing.  These guys were fearless in a sport that benefitted by technical developments,  though Senna sadly died in his car after 10 years of racing.  The "halo" that is now mandatory has saved many lives including a couple of weeks ago when Zhou Guanyu rolled his car over.  Senna's story is real and riveting showing life before the necessary automation of the F1 safety standards.
My father, who worked at a Ford Lincoln dealership during the early car crazy 60's, was a real car guy and loved to bring home the latest Lincoln or Cougar.  Family trips to the local A&W drive-in was a big thing back then.  It all seemed very futuristic to me, dripping with convenience.  The drive-in was brilliant marketing with the 6 of us always suitably ordering 4 teen burgers and a Mama and Papa burger, hung on the driver-side window by a youngster wearing roller skates.  Those were the good old days for sure.
'Tis BBQ burger season and in 2022 the restaurant burger is even more expensive.  I used to think $18 was a lot not too long ago!  Oh well, it's a nice treat and is certainly above the Teen Burger.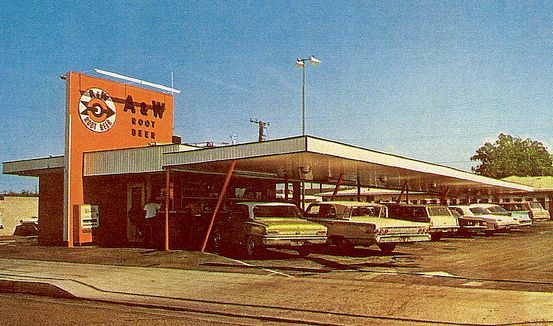 We have a trendy, hip Greek spot up the street that pushes all of the right buttons with their food, drinks and broken plates.  Dimi's Greek House's Greek burger is on my list every month or two.  My mouth waters just thinking about it with the ground wagyu beef, tzatziki, feta, grilled onions, house pickles with greek salad and fries for $24.  Yummy.  Try this combo at home for a treat.
Thankfully we can't automize the important role of a good bartender.  Maybe that's why it is so much fun to sit at the bar and marvel at a real artist at work.  I was in a such place recently, the newish Park Hyatt Rooftop Bar in Toronto.  Their renovations are tremendous and I'm afraid this little dark place that I used to go to for a quiet drink is no longer.
I have mentioned to friends that I wished I'd invented Rose Pinot Grigio.  The combo is brilliant marketing, filling an obvious void.  Serving it at the openings that we used to have, it was the wine people drank for free three times more than Sauvignon Blanc.  There is certainly a time and place for this easy to drink brilliant combination of two successful wines.
Quote by Henry Ford: "Chop your own wood and it will warm you twice."
Have fun, stay safe,
Michael Gibson
---
Dive Right In – Lushness In The Landscape
With the intensity of the summer heat upon us, we look to lush landscapes as a cooling reprieve.  From the immersive density of Will Gorlitz's brilliant corner painting to Susan Dobson's peaceful lake-scapes and Ed Zelenak's connection with water, we escape, diving right in, refreshing ourselves and our souls.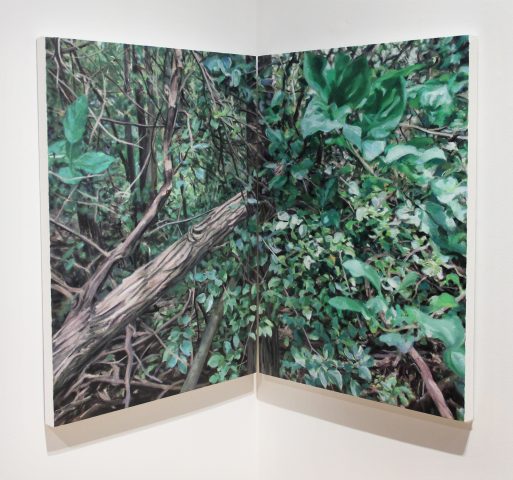 Will Gorlitz "Impasse", Oil on Canvas, 2017, 36 x 27 in. (2 panels)
Will Gorlitz's inviting corner painting surrounds us in its verdant lushness.  Gorlitz has stated that he has chosen the theme of landscape as an exploration and assessment of variables and possibilities in painting.  It is not about a specific place or representation, rather, a "portal for a perceptual encounter that encourages each individual viewer to personally engage in the visual experience as a critical mode of reflection".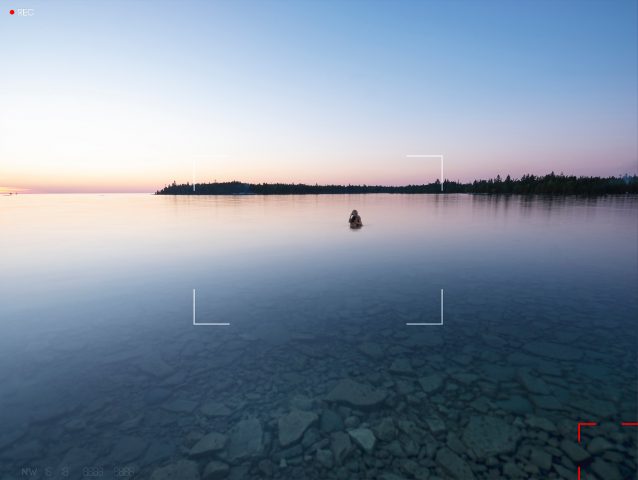 Susan Dobson "Fading Light", Archival Pigment Print, 2022, 47 x 62 1/2 in.
Taken while on holiday near the Bruce Peninsula, Susan Dobson captures an endearing moment between two people, embracing in the shallow waters during a sunset swim.  From the fade of the sun to the glow of the limestone rocks underneath, the image is a felicitous end to a perfect summers day.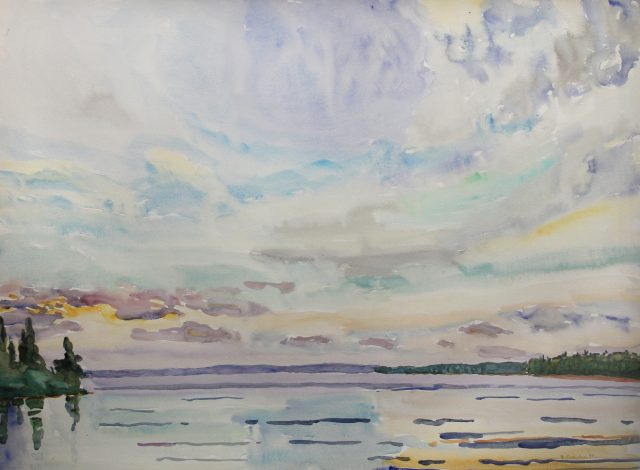 Dorothy Knowles "Late Afternoon at the Narrows", Watercolour, 1990, 22 x 30 in.
The magic that Dorothy Knowles captures with her plein-air watercolours is the sensibility of light in the atmosphere.  Dorothy Knowles is never without her paint set and brushes. She was once asked what five factors she believed were vital for a good life. She responded, "I guess my five have been painting, painting, painting, painting, and painting."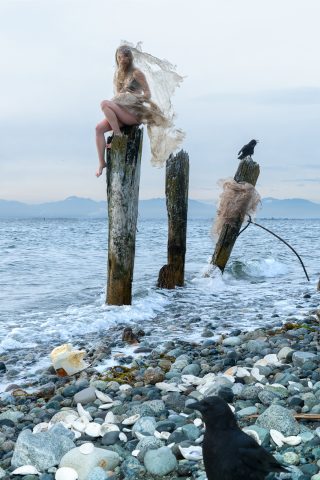 Photographer Sage Szkabarnicki-Stuart's self portrait at the beach at Point Roberts, Washington combines a ravens' curiosity for an early morning meal with Sage's adventurous ambition to capture a cinematic moment.
Here, she is interested in the  interaction between nature and plastic and creating a whole new reality that no one has ever seen before.  "I like to shoot litter in its natural habitat to show how animals and plants are trying to adjust to it and work around it."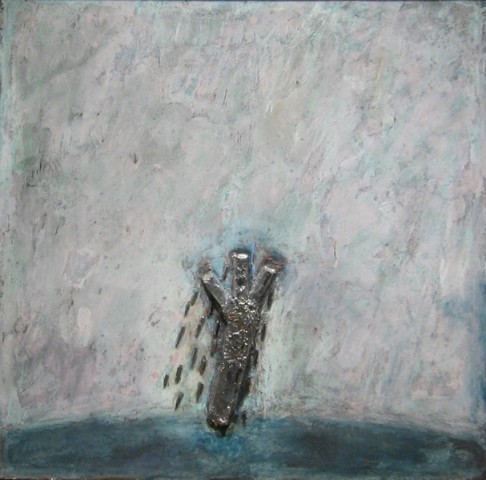 Ed Zelenak "Divining the Field #6", Tin, Acid Etch, Dry Pigment on Copper, 2008, 36 x 36 in.
Senior sculptor Ed Zelenak's interest in the divining rod first emerged when he hired a diviner to find water on his rural property.  Amazed at the ancient skill and mysterious force connected with the power of the rod, Zelenak "paints" with his soldering iron and etches with acid the multiple mythical, physical and phycological meanings of water.
---
Connect With Us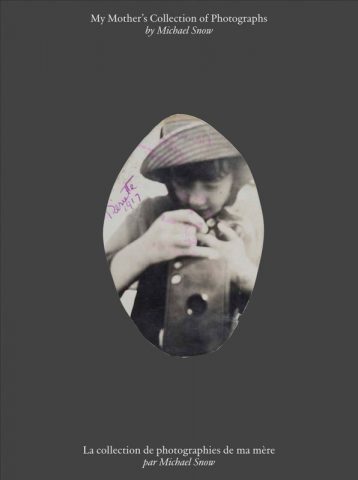 Recent Facebook Post
Michael Snow has a new book launched this past week at the AGO "Michael Snow: My Mother's Collection of Photographs"
Buy HERE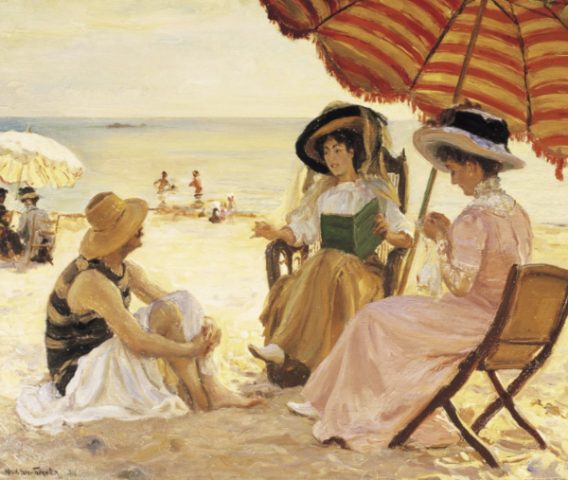 Recent Twitter Post
16 Sizzling Books About Art to Read This Summer, From a Novel About the New York Art Scene to a Compendium of Startling Art Crimes.
Read HERE