Today I am writing while taking Jackson Browne's new album "Downhill From Everywhere" (2021) for its first test drive.  Edward Burtynsky has the cover image. 
Those of us who can, do remember where we were when Neil Armstrong proclaimed "That's one small step for man, one giant leap for mankind."  In 2021, he would have had to have said it differently, but it is still a powerful message today. 
My father was born in Somerset England in 1924.  In early July of 1969 he was a 45 year old Canadian citizen with a wife from Huron county and 5 kids aged from 4 to 16.  He had recently inherited a small amount from a distant Aunt and decided that he could take his family to England, after school was out in late June 1969.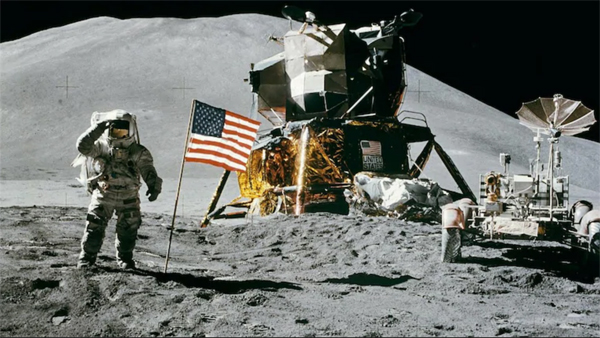 Apollo 11 launched on July 16, 1969.  Taking off from the suitably named Kennedy Space Center, Commander Armstrong was joined onboard by Michael Collins, Command Module Pilot and Buzz Aldrin, Lunar Module Pilot.  Previously on May 25, 1961, JFK proposed that the US "should commit itself to achieving the goal, before this decade is out, of landing a man on the Moon and returning him safely to the Earth by the end of the decade."  Putting a man on the moon was a remarkable achievement, especially for the 11 year old Canadian boy watching on a black and white in a London, UK hotel hallway.  The possibilities seemed endless if they could land a man on the moon, was the message. 
Armstrong and Aldrin spent over 8 hours on the moon, which somehow makes the recent two billionaires' feats seem less impressive.  Bezos and Branson's 1 hour trips to a maximum altitude of 62 miles vs Apollo 11's 8+ days in space at a maximum altitude of 234,400 miles, 7 years before Apple Corp was formed, was truly an unforgettable world event.  Landing on the moon became a short lived romance that was more of the end than the beginning.
Sir David Attenborough said in a recent interview: "Why would I want to go and live on the moon when I've got this world of badgers and thrushes and jellyfish and corals and — why would I want to go and live on the moon?  Because there's nothing else there but dust.  I'd say, "Well, thank you very much, I'll stay where I am and watch hummingbirds.""  This quote has stuck with me. 
David Attenborough's documentary, "A Life on our Planet" (2020), on Netflix is a pleasing gem.
David Bowie wrote "Space Oddity" in early 1969.  The lyrics "Ground Control to Major Tom/ Take your protein pills and put your helmet on" were based on Stanely Krubrick's movie "2001: A Space Odyssey".  Bowie's record company would not release this song until Apollo 11 was safely home without incident.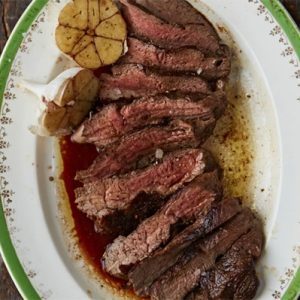 My wife and I recently had a spontaneous dinner with our former boat "neighbours" George and Shelly.  I have always used a Weber BBQ and they used gas like most civilized people.  Nancy mentioned to them that I had recently upgraded to Big Green Egg Lump Charcoal, comprised of premier hardwood only.  When George came down to tell me that he wanted to cook his steaks on my Weber, the dinner party was on. 
I am truly amazed with how beautiful and evenly this charcoal burns.  Such technology requires patience, i.e. cocktails, and timing to finish your cooking before it gets dark.  During dinner, we discovered that George and Shelly have had steak every Friday night for the past 18 years.  Kicking it old school for sure. 
A refresher on how to grill a perfect steak HERE.  Red meat with red wine is easy to remember.  They brought a Cabernet which was a great choice.  Have a look HERE for other red solutions.
Quote by Buzz Aldrin:
"Remember, your mind is like a parachute: If it isn't open, it doesn't work. So keep an open mind!"
Have fun, stay safe,
Michael Gibson
---

Save the Date – Pop-Up @ SBG Oct 26-31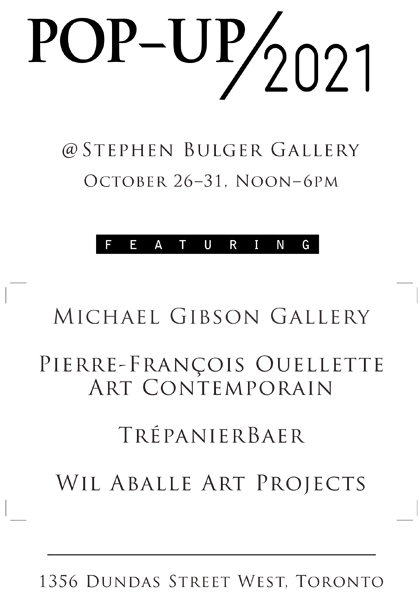 We are excited to return to Toronto this fall to exhibit with our esteemed peers Pierre-Francois Ouellette Art Contemporain, Stephen Bulger Gallery, TrepanierBaer and Wil Aballe Art Projects.
Our 2nd Pop-Up @ Stephen Bulger Gallery will run from October 26-31.  Save the Date!  We look forward to see you in person in October.
---
New Sage Szkabarnicki-Stuart Photos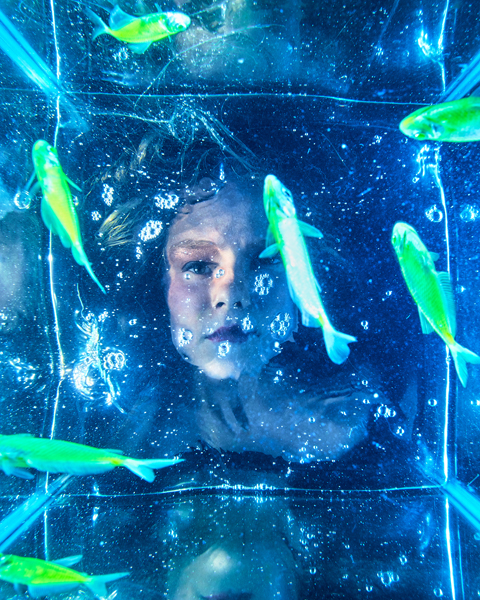 Sage Szkabarnicki-Stuart "Tetra", Archival Pigment Print, 2020, 30 x 24 in. Edition of 10
Emerging photographer, Sage Szkabarnicki-Stuart's most recent body of work, entitled "Animal Logic", explores the historical relationships between humans and animals and how they're expressed today.  With humour, Sage merges self-portraiture with her own day-to-day experiences with animals in order to highlight how we treat and understand our environment, the wilderness and both native and invasive species.
View more "Animal Logic" Photographs HERE
---
Connect with Us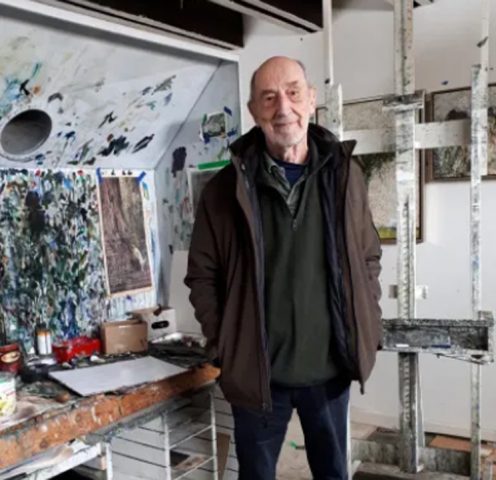 Recent Facebook Post
Professor Emerita, Madeline Lennon has written a beautiful article featuring the artworks of Roly Fenwick for www.centred.ca.  Read HERE
Recent Twitter Post
Kim Ondaatje "The House on Piccadilly Street" is now open at the Art Gallery of Ontario until March 27, 2022.  Watch an excerpt from a recent short film on Kim Ondaatje HERE.  View available prints by Kim HERE.