I am listening to "Declaration of Independence" by Kings of Convenience and just realized the obvious irony of doing so.
I recently watched the 4 episode Netflix documentary, "Bobby Kennedy for President".  He was RFK to his big brother's JFK.  The 'runt', his father Joe called him.  In a family of duty he played a very important role for JFK as his Attorney General.  This documentary reminds us that the needle has not moved very far on human rights: violence with police during protests, beatings, racial discrimination, disadvantaged sectors whose 'way out' is blocked by a lack to education and health care.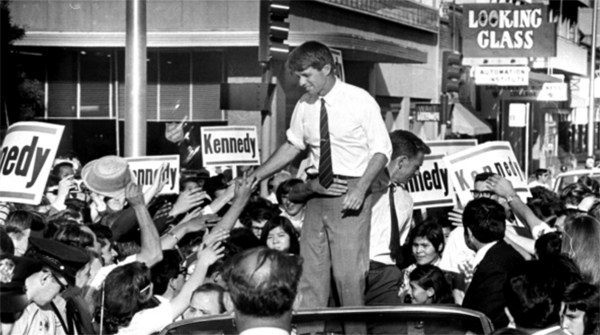 Bobby understood this and was a real champion for the people who suffered from systematic poverty.  Although initially reluctant to listen to his natural instincts because of Washington political interference, in 1960 he stepped up for the 31 year old Martin Luther King to be released from jail.  King was sentenced to 4 months of hard labor for driving a car in Alabama with a Georgia driver's licence.  RFK became a real champion of civil rights by calling in the National Guard to enforce the US Declaration of Independence clause 'that all men are created equal' on several occasions in both Mississippi and Alabama.
This RFK documentary navigates the turbulent 1960s and tells the sad tale ending with Bobby seeming to accept his fate as if it was predetermined.  To make a difference sometimes it takes individuals to accept their fate, positive or negative, and let history be the judge.  Bobby had a chance to really make a difference for the forgotten and I found the doc inspiring.  Hoping things get better for each next generation always seems fair.
Three of my favourite protest songs are: Marvin Gaye's beautiful song "What's Going On" (1971) about police brutality, Bob Dylan's "Only a Pawn in Their Game" (1964) reflects on Emmett Till who was lynched at 14 in Mississippi and Graham Nash's "Chicago" (1971) about the violent 1968 Democratic convention in Chicago won by Hubert Humphrey shortly after RFK was assassinated.
It took sometime to have movies produced about the Vietnam War, but in 1978 and 1979 both The Deer Hunter and Apocalypse Now were released.  These are my two favourites out of the now many available on this previously forbidden subject.  Tough stories were slowly being revealed, accompanied by fantastic soundtracks… well you know the rest.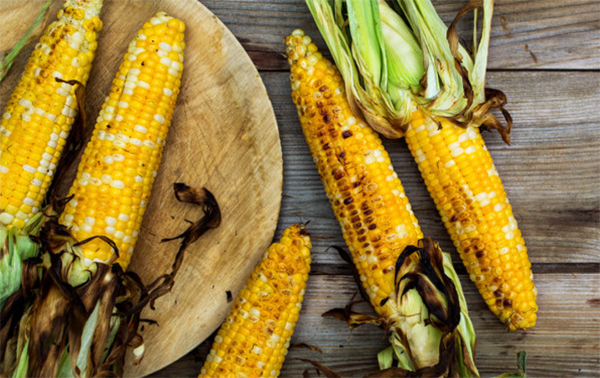 Time to lighten things up a bit with a tall cool Tom Collins and light the bbq.  South Western Ontario and corn on the cob are synonymous this time of year.  I cook them on the BBQ which is super easy and eliminates the bothersome strings.
Just put the fresh cob on the grill near the heat and roll it once in a while for a half an hour or so.  Take them off and let them cool for a bit and shuck with or without gloves.  No butter needed.  Serve with thickly sliced beef steak tomatoes with basil, salt & pepper and goat cheese or similar.
I have been enjoying The Butcher's Wife at the Western Fair Farmer's Market.  They offer 6-8 different homemade gluten free sausages each week, which again are easy to BBQ and delicious to serve.  The thinner skinned ones need to be "baked" like the corn so all stays intact.  My favourite is their Maltese sausage.
A quote from Robert Kennedy: "All of us might wish at times that we lived in a more tranquil world, but we don't. And if our times are difficult and perplexing, so are they challenging and filled with opportunity." 
Be safe, have fun,
Michael Gibson
---
Inspired by Summer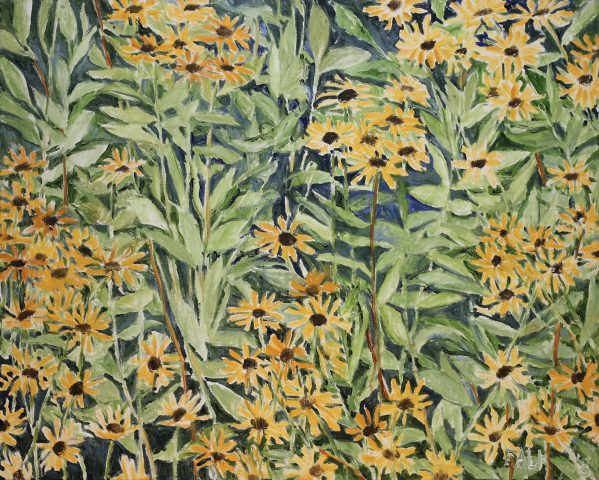 Gathie Falk
Gathie Falk enchants us with simple moments from her everyday life.  During her walk from her house to her studio, she crosses through Elizabeth's beautiful garden.  The painting "Rudbeckia", flowers in bloom right now, is a burst of freshness and a testament to Gathie's dedication to capturing simple pleasures through her artwork.  View more paintings HERE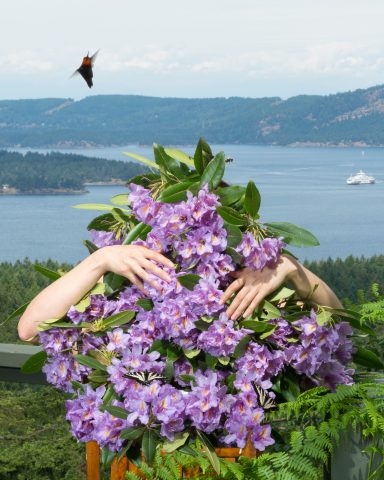 Sage Szkabarnicki-Stuart
Sage Szkabarnicki-Stuart's photos are self-portraits that are constructed in her local environment using materials found close at hand.  The end result is a series of short fairytales that are influenced and informed by the experiences of being a young adult in present day.  View more photos HERE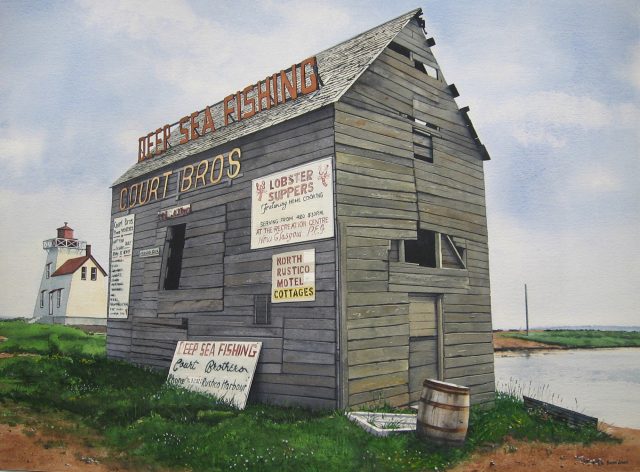 Brian Jones
Brian Jones was an absolute master of the watercolour medium.  In the early 1980's Brian and his wife Susanne made a trip to the East Coast of Canada and the US, which inspired this painting.  At the time Jones was painting highly polished, photo-realistic works, which "East Coast" is an incredible example.  View more paintings HERE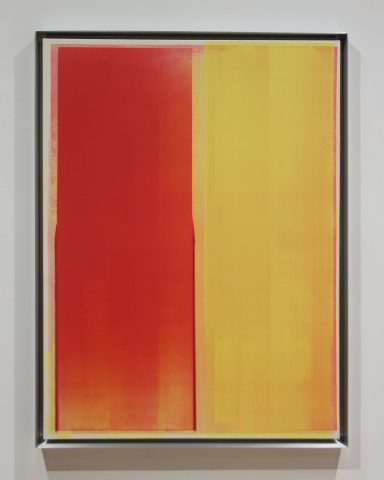 Jonathan Forrest
Jonathan Forrest's abstract paintings are an homage to Modernism and Prairie Abstraction.  He intuitively lays down layers of colour creating complex, luminous abstract paintings filled with light.  "Heat Wave" is filled with glorious colour.  Part sunrise / part sunset, the painting represents the colour, heat and energy of summer.  View more paintings HERE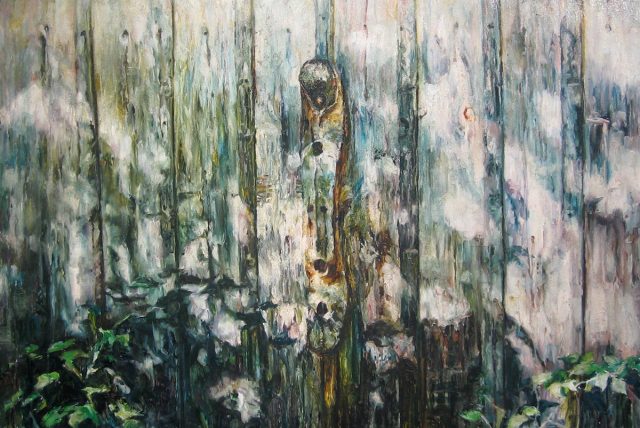 Roly Fenwick
Every summer Roly Fenwick returns to his cottage in Big Bay on Georgian Bay.  Referring to the surrounding landscape as his "ancestral bloodroots", Fenwick creates lush paintings of his memories and careful observations.  This painting, "Yoke", captures the dappled sunlight on one of their cottage bunkies, highlighting the heirloom yoke weathering on their barn-board cottage wall.  View more paintings HERE
---
How did the Auction Houses Just Sell Almost a Billion Dollars in Art During a Pandemic?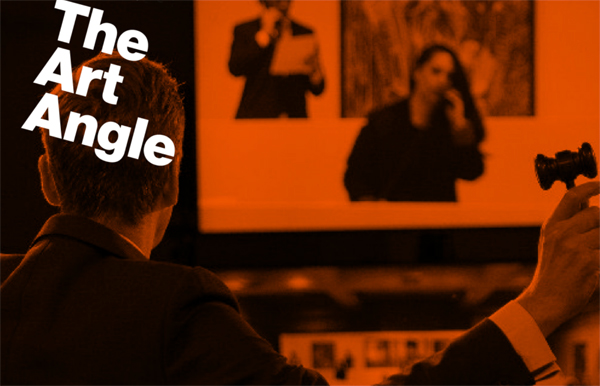 Though focused on the recent New York auction sales, this 37 minute Artnet News podcast discusses how international auction houses adapted and evolved from real-life social experiences to a competitive online platform that resulted in almost a billion dollars worth of art selling during a global pandemic.
Listen to the Art Angle Podcast HERE
---
Connect with Us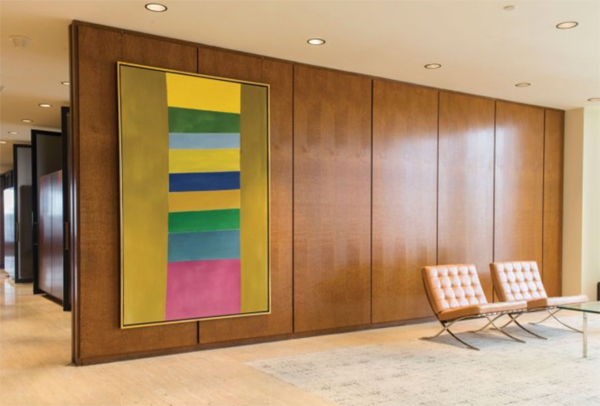 Recent Facebook Post
TD Bank has expanded its art collecting and has the stickers to prove it.  Read article HERE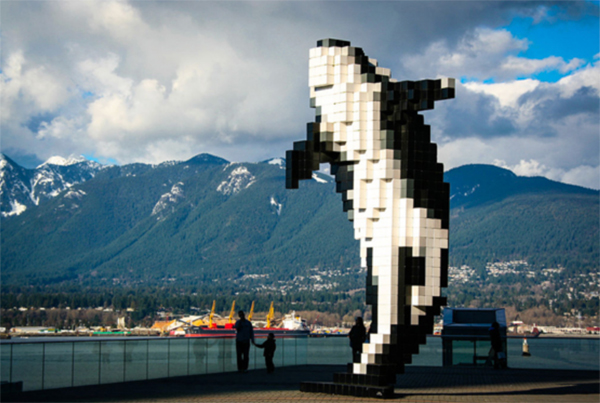 Recent Twitter Post
This list of public art in Canada is inspiring.  View list HERE