Today I am writing while listening to the summer music of our Barenaked Ladies first album "Gordon" (1992).  They are a hard group to deny with pure talent and originality.  It's well hidden, sometimes coming off as silly, but upon review they are quite serious singer songwriters and musicians.  I was surprised by how much I enjoyed listening to this album, it may actually be for the first time.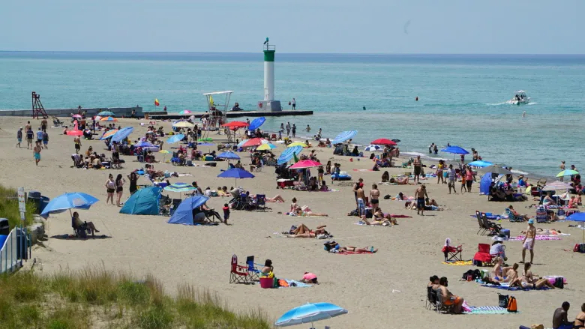 On my walk this beautiful July morning, the big blue July sky complimented with the big white clouds reminded me of my youth in Grand Bend – the beach in the mornings and roller skating in the evenings.  I aways had a little cash from my paper route or my first venture into the working world at the main street butcher shop at $1.35/ hr (that's $54/week at 40 hours!).
The main focus was to have fun with my friends and cousins.  I was lucky enough to have several female cousins who I hung out with who also had female friends.  These were innocent times for all of us.  We knew that we should be together, but didn't seem to know why.  The big social event was evening roller skating and the big pressure for me was who to ask for the Couples Only skate.  That was a huge step, both in getting up the nerve, but also who amongst my cousin's friends (mostly from Michigan) to ask.  Experiencing rejection for the first time, after working up all the nerve to ask, was an unwelcome life lesson.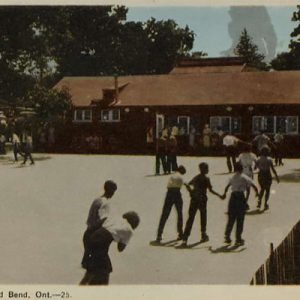 We usually skated 4 nights a week, Wed and Fri-Sun for the 3 years from 1972-74, or 14-16.The music played at the roller rink was fantastic.   Lots of early 60's: Supremes to the Disco scene.  The DJ spun each song on 45's and knew the difference between the Men's Only skate tunes (Bob Seger's Ramblin' Gamblin' Man), and Couples Only skate tunes (Cascades Rhythm of the Falling Rain), consisting of two songs each.
In the roller skating years we would head to Cheryl Anne's for fries and footlongs with onions and reminisce about each night's events before biking back to our cottages.  Boy could I eat back then!  I really haven't eaten a hotdog since, save for a Tigers game.  Summer is the time that we stop off for this type of fare and upon leaving we wonder why we did such a thing.  Go for it!
We recently put our money down for a VIP viewing of Baz Luhrmann's 159 min 2022 "Elvis" movie.  I own most of Elvis's Tom Parker movies, which is more than anybody should own.  However, I respect the King's pure talent and enjoy the corniest of these flicks.  "Blue Hawaii" (1961) is a perfect introduction to this genre of film.  "Viva Las Vegas" with Ann Margret is likely his peak movie.  Too bad they didn't get married, close but likely best they didn't.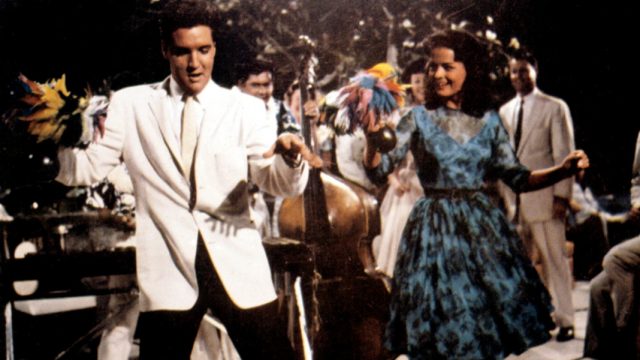 When MGG moved to 157 Carling Street in 1997, my goal was to keep it simple: minimal staff, take August off and create a gallery of importance in Canada.  We are lucky to have made it work.  Taking a 100% break now in 2022 is impossible with texts, emails and social media, which did not exist for MGG in 1997.
We have shifted our business to appointment / by chance hours, so the change this year is less dramatic.  During August, we are available if you want to talk art, FYI.  Otherwise, hopefully, we will be doing what we all should be doing, enjoying the summer of '22.
Quote by John Sebastian of the Lovin' Spoonful "Men's Only" skate song:
"Hot town, summer in the city
Back of my neck getting dirty and gritty
Been down, isn't it a pity
Doesn't seem to be a shadow in the city"
Have fun, stay safe,
Michael Gibson
---
NEW Arrivals – Victor Cicansky Sculptures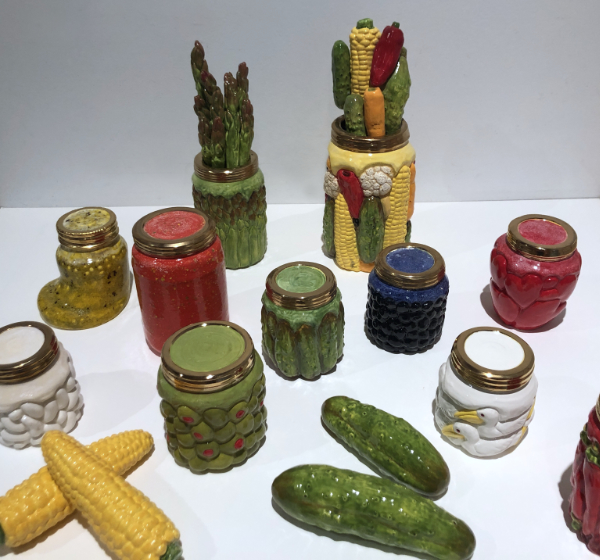 Regina sculptor Victor Cicansky has spent his 60 year career celebrating his passion for the prairie landscape and his love of gardening through his witty clay sculptures.
The garden is at the height of its bounty right now.  For us all to also enjoy, Cicansky sculpts ceramic mason jars, preserving and canning the diversity of his garden with a cheeky sense of humour.
View More Victor Cicansky Artworks HERE
---
Arne Vodder Mid-Century Modern Teak Sideboard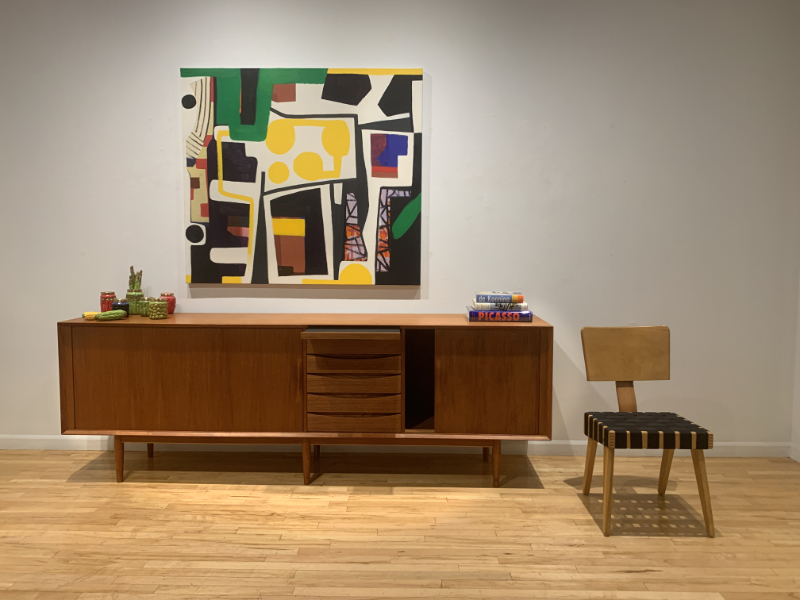 Along with Vernor Panton, cabinetmaker and architect Arne Vodder was a leading light of what might be called the "second generation" of forward-thinking 20th-century Danish furniture designers.  His Model 76 Teak Sideboard new to the gallery, features a teak case on a plinth base, a leather pull out writing surface, 5 drawers, adjustable shelving and twin sliding tambour doors.
Made by Sibast, Denmark
Design Year 1960
33 inches high x 19 1/2 inches deep x 98 inches long
(Shown with Mark Dicey "2533-II-19")
Email for Pricing & Availability
---
Connect with Us

Recent Facebook Post
Museum devoted to Jean-Paul Riopelle planned for remote Quebec island.
Reach HERE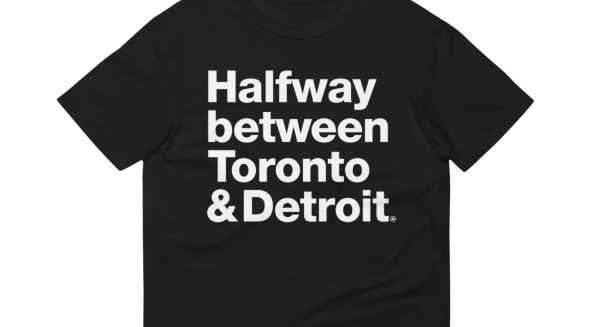 Recent Twitter Post
The Localist's "100 Ways to Spend this Summer in London"
Read HERE