Today I am writing while listening to 23 year old John Mayer's debut album "Room For Squares" (2001).
It has been quite week for little old Londonont, as we call it.  I just watched our Canadian women's soccer team win Olympic gold in a shoot-out.  I projected the game on the big screen in our downstairs gallery, which many of you are familiar with.  Standing up for most of the penalty shots, it is hard not to feel proud of their valour and determination.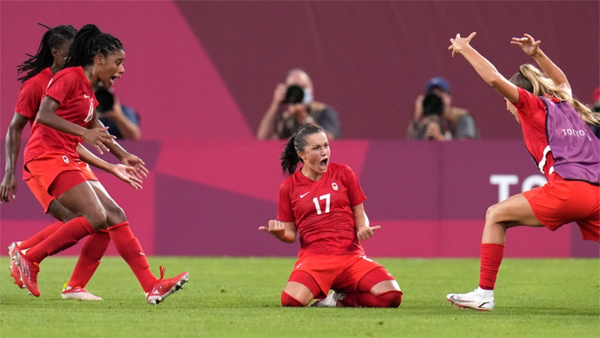 Jessie Fleming is more than impressive.  She has an instinct and a touch that you just can't teach.  I first became aware of her when I met her Dad on a joint ski trip to Jackson Hole.  She was attending UCLA at the time on a soccer scholarship.  Her Dad is a super nice guy and we enjoyed each others company on the winter patio at the Four Seasons around 3 to watch people finish their day. 
Living "off the grid" in a place like London or similarly in Saskatoon or Sherbrooke makes the larger city dwellers wonder why do we live here?  It's my home, is the simple answer, but it also takes a commitment to be happy in a smaller place.  Like attending Bishop's University, with an enrolment of just 1500, one needs to be aware that you are part of small community that is watching after you.  This is also true in "neighbourhoods" in the big cities, I suppose.
Watching our Canadians compete and show real class – win or lose – is uplifting and confirms our gentle place in the world.  The fact that likely 99% of Londoner's did not know the 5 gold medalists, Jesse Fleming & Shelina Zadorsky, Maggie MacNeil, Damian Warner and Susanne (Diesel) Grainger, 2 weeks ago, likely says a lot about both Canada and London.  Hopefully we can change this and be given the chance to help them somehow between each Olympics.  Virtue and Moir, Drew Doughty, Jeff Carter and Corey Perry also won gold coming from London, but with higher profiles.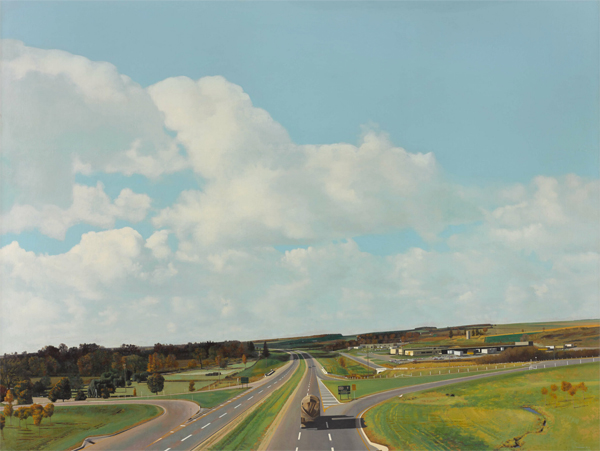 Artists Jack Chambers, Greg Curnoe and Ron Martin, were all born in London.  Labatt and Carling Breweries, Canada Trust, London Life, Goodlife Fitness and the Ivey Business School were also born in London.  London-born artist Jason McLean affectionally calls Toronto "Big London" and was part of a group exhibition at MGG he titled "Not Bad for London".  Promote with a sense of humour hides our Canadian inferiority complexes, perhaps.
"The King's Speech" (2010), is a movie like today's gold medal for Canada.  2nd in line for the throne, George VI, Queen Elizabeth's father, was thrust into the role unwillingly by his abdicating older brother Edward.  Actor Colin Firth, playing George, is completely believable in a role where he has to overcome his insecurities and deliver under incredible pressure during WWII.  A very uplifting film that I have not watched since its big screen debut in 2010.
The Pimm's Cup is the perfect British summer cocktail and Wimbledon staple.  Often overshadowed by British gins, you'll likely have to acquire a bottle of Pimm's No.1 or reach into the dusty part of you liquor cabinet.  The rest hopefully will be in your fridge. Adding gin is allowed and sometimes preferred. 
HERE is a simple version of a complex drink.
Donovan (who is still alive and living near Cork Ireland!) was always No. 2 to Bob Dylan.  This is made evident in the Dylan Doc  "Don't Look Back" where Dylan, 5 years older, overpowers Donovan by singing "It's All Over Now Baby Blue".  Listen to Donovan's "Sunshine Superman" (1966).  Drop the needle on side A while the family is getting up for a good start to the day.
Quote by King George VI (1895 – 1952):
It is not the walls that make the city, but the people who live within them.  The walls of London may be battered, but the spirit of the Londoner stands resolute and undismayed."
Have fun, stay safe,
Michael Gibson
---
Artworks Inspired By Summer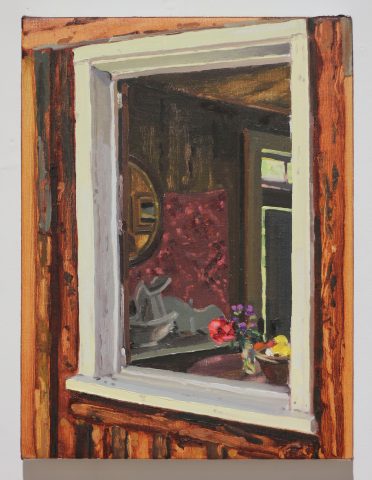 Keiran Brennan Hinton is known for his intimate observational plein-air paintings.  This 12 x 9 in. canvas, "Kitchen Window", was painted at a summer residency in Atlanta, Idaho. 
Looking through the window of the small mining cabin that Keiran was staying in, the painting captures the immediacy of the moment: the open window of a hot summer's day and freshly cut wildflowers.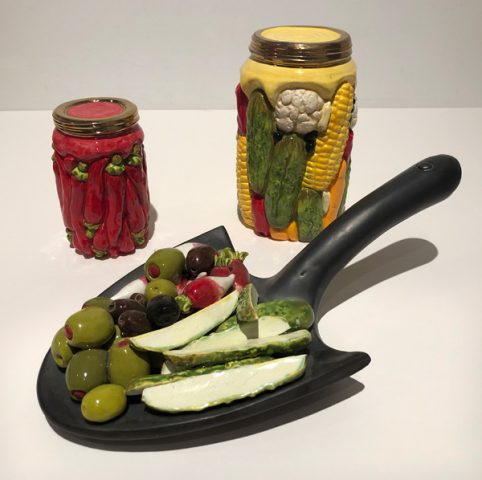 Victor Cicansky has spent his 60 year career celebrating his passion for the prairie landscape and his love of gardening through his witty clay sculptures.
The garden is at the height of its bounty right now.  For us all to also enjoy, Cicansky preserves and cans the diversity of his garden in the joyful ceramic mason jars that he sculpts.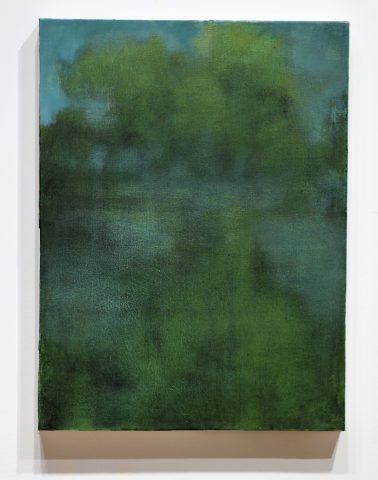 Doug Kirton's ethereal painting "The Wait" is like waiting for your eyes to adjust at dusk.  The dreamlike painting was inspired by the landscape of Laurel Creek near his home in Waterloo. 
Through the atmosphere that Kirton is able to create with paint on canvas, we smell the dew settling in, feel the gentle breeze of the willows and see the dappling light on the water.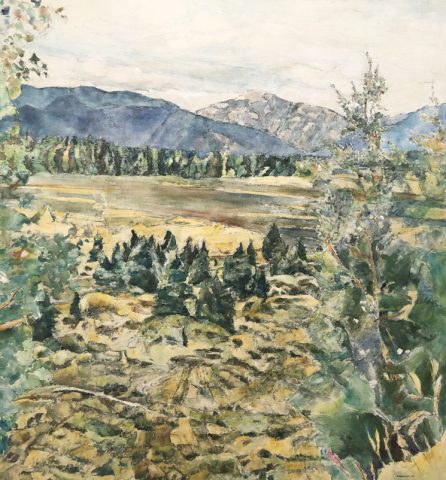 Dorothy Knowles is best known for her big sky prairie paintings that capture the light and airiness of the atmosphere.  "Mountain Meadow, Alberta Foothills" painted in 1974 is a perfect representation of her keen sense of observing changes in the atmosphere.  Working directly in nature, Knowles is dedicated to the prairie and Western Canadian landscape.  This is her Algonquin Park.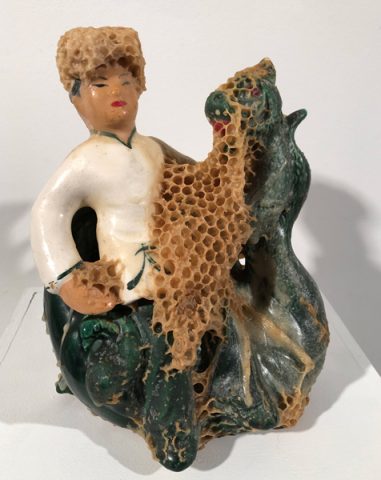 Aganetha Dyck spent 25 years of her artistic practice devoted to collaborating with live honeybees.  Her best recognized series is perhaps the "Masked Ball Series" created in the summers of 2008-2010.  In the series, Aganetha worked with the bees to prepare the porcelain figurines for their masquerade ball.  As seen in "The Dragon Slayer", the honeycomb was concentrated near the head or face of each figurine, masked and ready for their summer celebration.
---
Connect With Us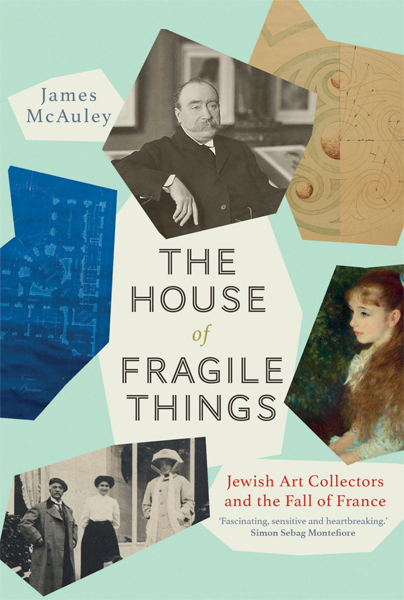 Recent Facebook Post
17 Art-Related Beach Reads for Your Summer Vacation, From a Crime Thriller Set in Berlin to a History of Napoleonic Plunder.  Read List HERE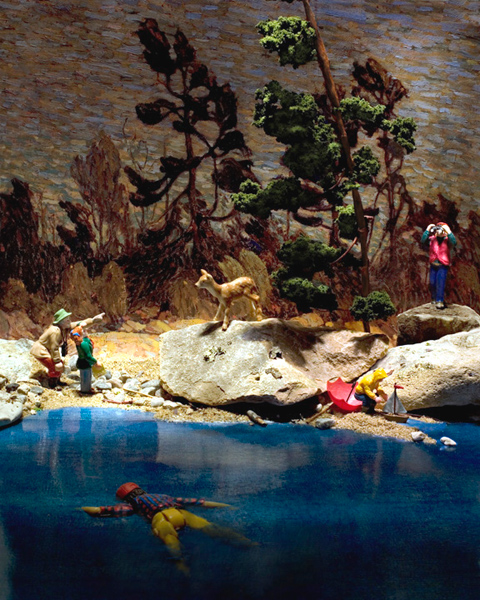 Recent Twitter Post
Thanks @artcaninstitute for mentioning Diana Thorneycroft as one of Canadian artists who have been inspired by Tom Thomson. View Diana's Photography HERE