As we head towards one of the most meaningful weekends of the year, we tend to reflect on summer and where we are in life.  Growing up at a cottage in Grand Bend, it was always the last bonfire, the last swim, the last waterski… The hardest part was saying goodbye to close friends who lived in the USA or otherwise.  Letters would be promised, never written, but always gratefully accepted.
Many years later I still feel the same way.  This coming Labour Day weekend we will reflect on the new dimensions in our lives, including young children going back to school.
This has been an absolutely fantastic summer as many of us have really savoured the small things that make life special.  Back on March 21, I recommended somewhat naively that we all deserved a comfort day, which began the redirection of our newsletters.  The suggestion of grilled cheese with caramelized onions still makes my mouth water.
I wrote: "Over the next couple of weeks, I will be putting together some isolation day solutions to share or enjoy on your own: food, music, beverages and movies that work well together. I think a Comfort Day is in order. Enjoy some, none, or all of my suggestions. I am encouraging knowledge through culture."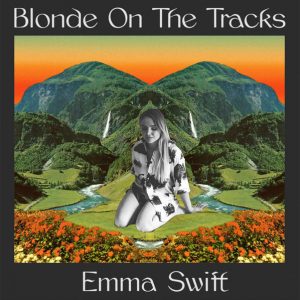 "Blonde on the Tracks" by Emma Swift is a beautiful cover album of Bob Dylan songs that she and her musician husband have taken on.  Her videos are excellent!
It is great music for a fireplace day with a glass of red wine when it is inevitably raining outside.  I always hoped for rainy Labour Day Monday's, it made it easier to say goodbye for the summer.
"The Wanderers" (1979) is movie that I have not seen but have always wanted to.  It seems to be a period piece that was missed, but is now reaching a new audience – like the musician Nick Drake. 
We have worked very hard the past few months to present the artists who we will be exhibiting this fall in the gallery and at Art Toronto.  Our philosophy is that we are part of the art ecosystem and therefore we need to carry on unabated.
Like the postal workers motto: "Neither snow nor rain nor heat nor gloom of night stays these couriers from the swift completion of their appointed rounds."
A quote by musician Bobby Vinton:  
"Though we gotta say goodbye for the summer"
Be safe, have fun,
Michael Gibson
---
Upcoming This Fall at MGG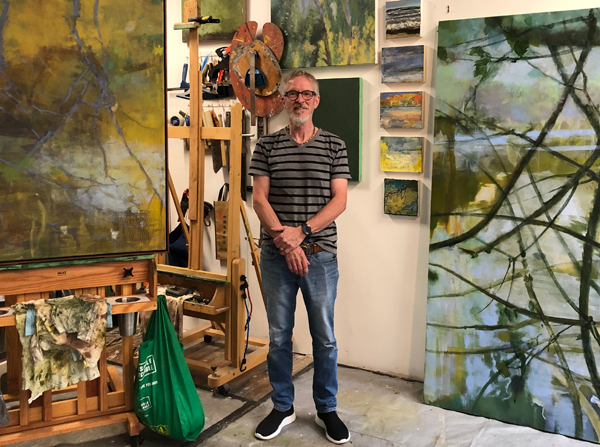 This fall we are pleased to be exhibiting new artworks by the following gallery artists:
Keiran Brennan-Hinton
Vic Cicansky
Susan Dobson
Gathie Falk
Jonathan Forrest
Krisjanis Kaktins-Gorline
Doug Kirton
Jason McLean
Hans Wendt
Please EMAIL the gallery or call 519.439.0451 to request images once available
---
New Arrival – Clark McDougall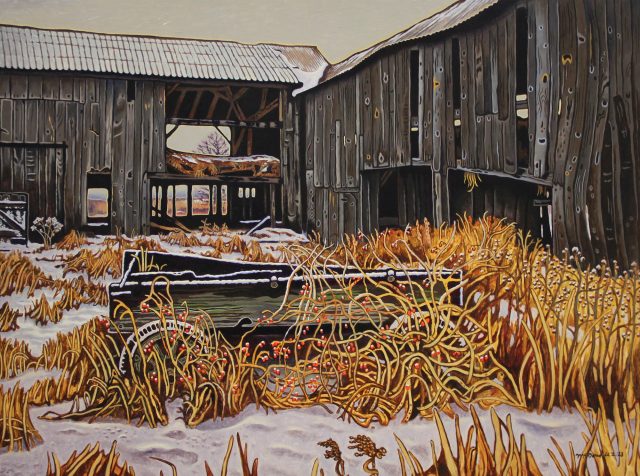 Clark McDougall "East Side Road Barn", Oil on Masonite, February 1973, 36 x 48 in.
The North Yarmouth landscape was Clark McDougall's muse.  He recorded with care through his intricately patterned paintings the character and nostalgia of rundown farms and well-used barns.
This barn was located on East Side Road in North Yarmouth Township.  The painting was purchased directly from Clark in 1973 and has remained in the same collection ever since.
Email or call the gallery 519.439.0451 for price and availability
---
Connect with Us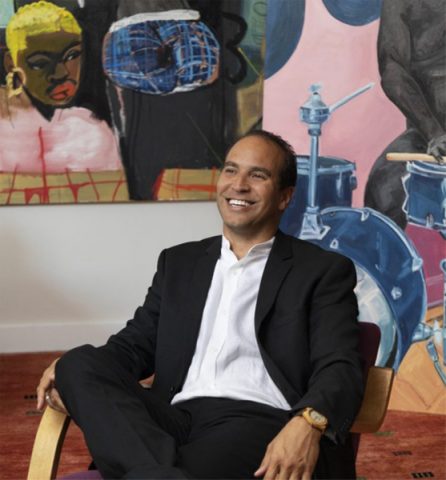 Recent Facebook Post
'It Should Come From a Place That Has Meaning': Collector Bernard Lumpkin on How to Buy Black Contemporary Art Ethically Read article HERE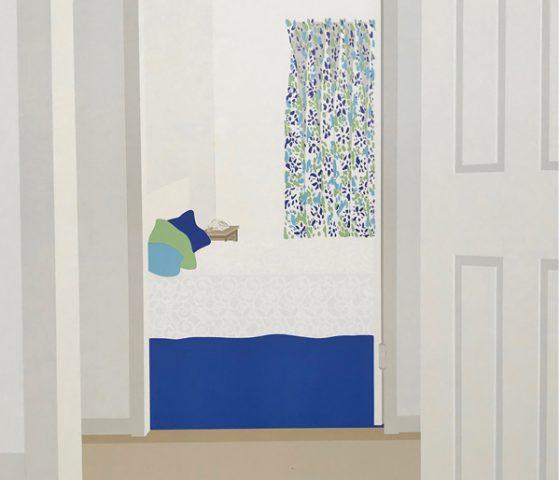 Recent Twitter Post
The AGO profiles how artists of the London Regionalism movement, including Kim Ondaatje, admired the everyday.  Read More HERE