Today I am writing while listening to Beth Orton's 1996 debut album "Trailer Park".  A UK folk singer backed with an electronic genius makes her feel like Nick Drake.  2006's "Comfort of Strangers" is also worth a spin.
Instagram came onto the scene in October 2010.  I joined in December 2013 on my way to Art Basel Miami Beach, achieving just one like (thanks Victoria). Going back to my high school days, I have always enjoyed carrying a camera with me when I headed out the door.  Beginning with a clumsy manual SLR, I was very happy when a Cannon auto focus camera was under the Christmas tree in the late 1970's.  Spontaneous people pictures and selfies were very rare back then.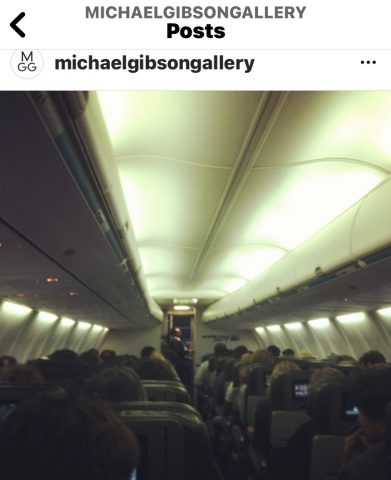 Fast forward, as our world seems to be moving, to today and Instagramers have changed the concept of a smart phone.  Selfies used to be seen as a conceited act, not so much now.  We can now share our personal life to a Reel, a Story, a Post or actually Go Live.  Most artists use it as their visual vehicle to the world.  They also use it to look at other artists.  Too much in my opinion. How many Peter Doig's lookalikes do we really need?  I am fascinated with this technology and its potential from both a cultural and business level.
My complete time waster of late is watching Reels, which have been curated for me by my algorithm.  I do wish there was a dial I could turn to aim it more suitably to the mood I am in, like talking pets or maybe how to get my second serve in.
Last week Warren Buffett, a brilliant man, started appearing amongst my cat videos.  (He looks like a cat lover?)  The problem is if you seem to show interest the flood gates open.  This unintended contribution to my feed came about when watching Warren while he was giving his view on Crypto or Bitcoin, a subject we all need to know more about.  Basically, he wouldn't be interested in paying $25 for all the bitcoin in the world.  Not for any other reason than he only invests in active assets – businesses that produce something like Ford, G.E. or farming.
Buffett's view of active assets is that a great American company will have challenges, but over time the value will grow, producing a profit for him that can be re-invested.  What struct me about his speech was that our best clients acquire art because of passion not profit.  Our less experienced clients, likely actually never becoming clients, in fact, want to know what a particular artwork will be worth in 5-10 years.  Being an honest guy, I express to them that I actually don't know, but I do know that quality and rarity holds its value, like an island in Georgian Bay.
We don't talk about a generational family island not producing any profit for us in the winter ice and snow.  Quality of life produces a different kind of profit: happiness, personal growth and depth of knowledge.  Warren is now hovering at $95.8 billion US of personal wealth and believes the Mona Lisa was a poor financial investment (Read HERE).  This type of thinking solves any of my future thoughts on why a wealthy person doesn't collect as their only view is the ROI, not realizing culture can open up a very interesting world of people who can do both: make money and improve their families quality of life by showing there is more to life than money.  Wow, that's heavy!
These, a NY art dealer friend wrote, "intuitively fluid Deja-Vu-Esq Euphoric Recall" essays that I have been punching out for over 2 years now, are simply about our shared potential of the qualities of life.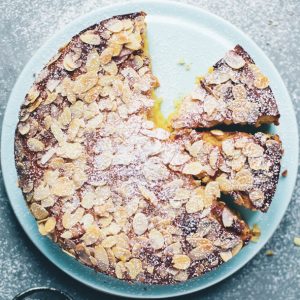 July is a healthy month for an Al Fresco Italian Dinner with friends or anyone who we haven't seen for a while.  THIS Epicurious meal plan looks simple once you visit a great outdoor market to collect the ingredients.  It begins with a somewhat obvious cocktail, the Negroni, and finishes with a lemon and almond cake with a grilled leg of lamb in-between.
A chilled Pinot Noir for the lamb dinner is my choice, but there are others to consider HERE.  Expensive wine is a relative thing, having experienced it in a hot tub at Whistler, if the 2nd and 3rd were $25 bottles, no one would have noticed.  The value of an empty wine bottle is….the experience with whom you shared it with.
"Persuasion", adapted from Jane Austen's last novel, starring Dakota Johnson will be released on Netflix July 15.  Many of the crazy Jane Austen fans will know this already.  Romance, bankruptcy, forlorn love with fresh direct-to-camera asides, yummy!  The Brits do this well.  This modernization of a favourite Austen romantic tale will light up Instagram next week.
Quote by Adam Lindemann, American investor, writer, art collector, and art dealer:
"Instagram is custom-made for the art world: you get a quick flash of an image with virtually no text or explanation.  There's no need to read.  It's perfect for people with zero attention span, zero education and zero interest in learning about anything – perfect in other words, for the art collectors of today."
Have fun, stay safe,
Michael Gibson
---
Now Open – Angus Trudeau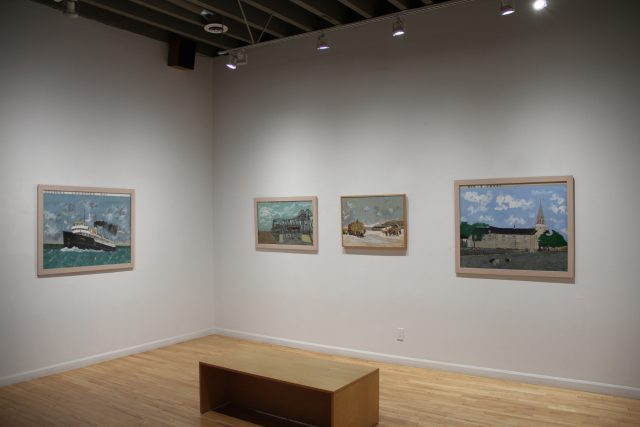 ANGUS TRUDEAU – JULY 8 – 30, 2022
Our July exhibition celebrates the Manitoulin Island paintings of Angus Trudeau.  As fans of Trudeau's idiosyncratic and joyful work for many years, we were recently approached by a family who knew Trudeau and supported his art practice by bringing him art supplies and purchasing his paintings.
The variety of subjects included in our show ranges from his beloved lake boats and logging activities to the church at Wikwemikong.  Using flamboyant colours and delightful patterns in waves and clouds, Trudeau made paintings that are alive and extraordinarily personal.  He was an important historian and chronicler of island life captured in these whimsical paintings.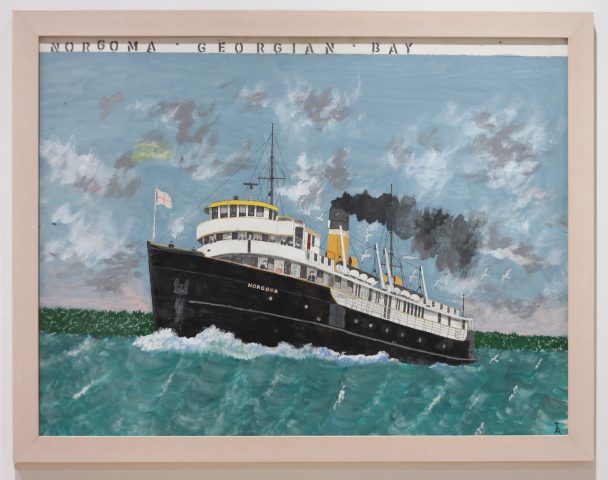 Angus Trudeau "Norgoma, Georgian Bay", Glossy paint with gouache, ink, crayon, graphite on heavy card, 30 x 39 1/2 in.
---
Upcoming Fall Exhibit Sneak Peek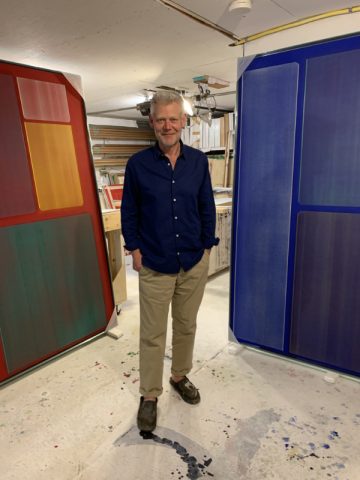 We are looking forward to our upcoming Fall exhibitions featuring new paintings by Michael Pszczonak, Niloufar Salimi, Jonathan Forrest and Hans Wendt.
On a recent trip to BC, Michael visited the Nanaimo studio of Jonathan Forrest and was excited by his new paintings.
As a sneak peek, we have hung 2 of Jonathan's luminous abstracts in our July front gallery "Summer Solstice" exhibit to enjoy.  They are perfect representations of Summer.
View "Summer Solstice" Exhibit HERE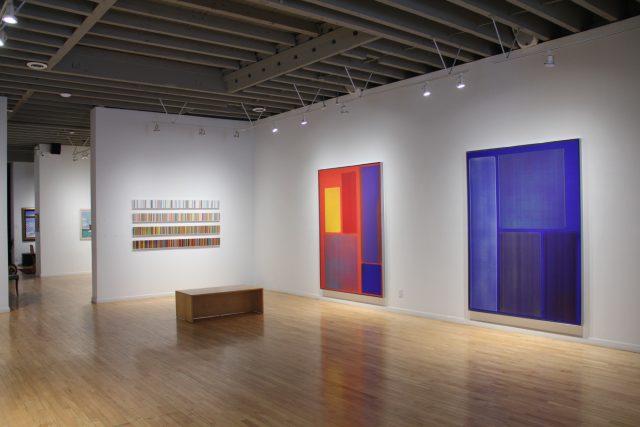 ---
Seeking Angus Trudeau Paintings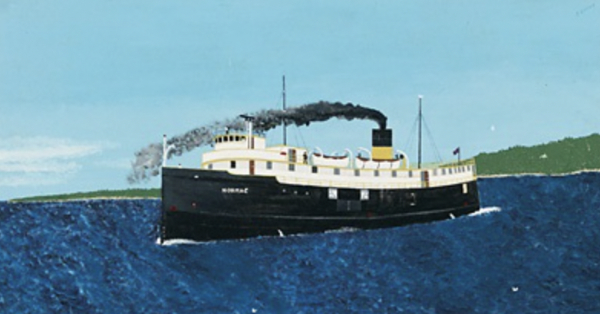 With the recent excitement surrounding Maud Lewis's work we are amazed that Angus Trudeau's paintings have not caught the attention of a wider audience.  That was one of the reasons why we organized our July exhibit – to highlight his unique vision and to tell the story of his life spent on Manitoulin island.  Michael has owned his work for years.
We are interested in acquiring more Angus Trudeau paintings.   If you own an artwork by Angus Trudeau, please contact us.
---
Connect With Us

Recent Instagram Post
Two new exhibitions begin today: "Summer Solstice" and Angus Trudeau. @forrest.jonathan& #michaelgibsongallery #woodlandart #manitoulin #colorfieldpainting

Recent Facebook Post
Read Doug Maclean's Spring 2022 Canadian Auction Report HERE.

Recent Twitter Post
We are deeply saddened by the passing of Canadian artist David Blackwood (1941-2022).  We were honoured to first show Blackwood's work in 2001 and enjoyed four incredible exhibitions featuring his iconic prints.  We will never forget our memorable trips to his Port Hope studio and to learn about the history of his beloved Wesleyville, Newfoundland.