Today I am writing while listening to Ásgeir, "The Sky is Painted Gray Today" (2021).
The blankets have made an appearance and have replaced the fans to move the air across our hot bodies.  Summer is great, with the extended daylight being my favourite feature.  I seem to run with sun in all seasons, which makes for gloriously long days in the summer.  The window of what we can accomplish on a summer's day is extraordinary. 
Son Sam and I recently enjoyed lamb burgers for lunch, played both tennis and golf, had lasagna on the barbie for dinner followed by a sunset boat ride and swim, all after his 11:00am wake up call!  The next day we sat on the beach in the shade and talked as the world passed us by.  Two versions of the many great days that I will remember over the coming months.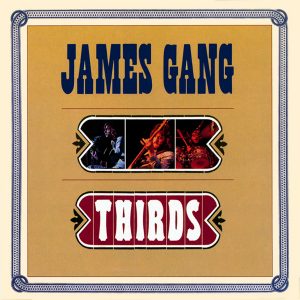 On our ride back to London, Sam and I were talking about the popularity of the Eagles and how either of us could put them on at any party and it would be a popular choice. 
I suggested we listen to Joe Walsh and specifically the album "Thirds" (1971), when he was part of the band called the James Gang.  
Coincidentally, Walsh, an Ohio boy, attended Kent State in 1970 during the massacre.  He reflected later: "Being at the shootings really affected me profoundly.  I decided that maybe I don't need a degree that bad."  Joining the Eagles in 1975 for "Hotel California", Walsh gave them the same edge that Lennon gave the Beatles.  Read his Rolling Stone interview HERE
Growing up with a cottage, Labour Day weekends always seemed to bring cool nights to remind us that it is time to get back to whatever we are supposed to be doing in the city.  Somehow it is comforting to seek warmth a week after cursing the crazy heat that we usually had the week before.  Finding your favourite blanket or comforter that has been patiently awaiting your arrival, brings a closure to Summer and an optimism for Fall.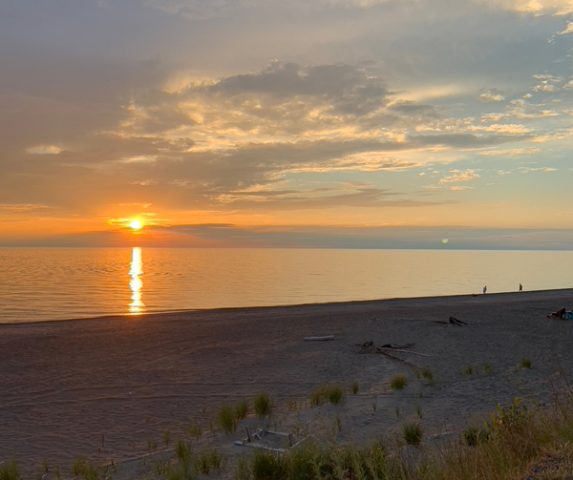 MGG's year-end is August 31 because I have always felt that September is the beginning of a new year.  Time to try new ideas and ventures for the gallery.  The Fall schedule is the most important time in the art business.  Private dealers and auction houses reserve important artworks for the Fall season and if you are a buyer, paying attention to the Fall exhibitions is important to gain knowledge of the market.
In lieu of the now altered Art Toronto, we will be exhibiting at the 2nd iteration of the Stephen Bulger Gallery Pop-Up from October 26-31. 
Last year's inaugural pop-up with Wil Aballe Art Projects (Vancouver), TrepanierBaer (Calgary), Pierre-Francois Ouellette Art Contemporain (Montreal) and Stephen Bulger Gallery (Toronto), was a blast. 
The pop-up really is time well spent with our peers in the business. 
It is nice to be part of something bigger outside of London and building relationships with other dealers is a big part of that.  Talking with our very loyal art clientele who understand both the effort and risks that we dealers take is also meaningful to us.
This Summer we have cooked most weekend meals at the lake on the Weber BBQ fed with Big Green Egg charcoal.  A recent dinner was pork tenderloin with corn in the husk, placed just off the heat.  Cooking outside, with little from the comforts of home, creates conversation and needed patience to make it happen.  I like this part of the day – visiting with neighbours and the mutual reminiscing of the days events. 
With full stomachs and cocktails, many of us walk up the burm for another wonderful Lake Huron sunset.
Quote by Leylah Fernandez:
"I just want to say that I hope I can be as strong and as resilient as New York has been the past 20 years."
Have fun, stay safe,
Michael Gibson
---
New Website Design – Artist Pages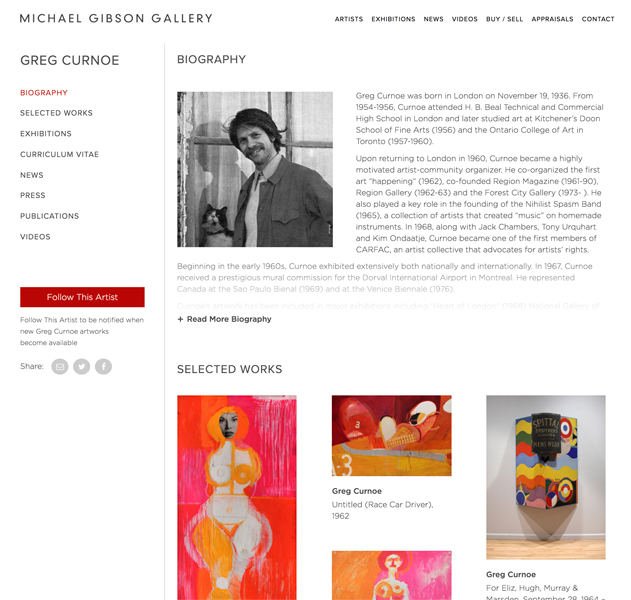 One of the projects that we have been working on over the Summer is the re-design of our website's artist pages.  The content is now elegantly presented with larger thumbnail images, easy side navigation and the ability to follow an artist to be notified when new artwork becomes available. 
We have also created pages devoted to artists who we have an active interest in acquiring on the secondary market.
We hope that you enjoy the refreshed new look!
---
Current Exhibition – "On Water"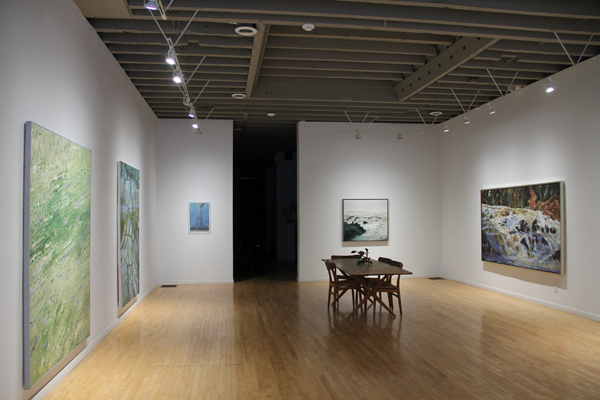 Inspired by the end of summer and time spent near the lake, we have curated an exhibition of artworks that explore the meditative, romantic and powerful nature of water.
"On Water" includes artwork by David Alexander, Susan Dobson, Roly Fenwick, Gathie Falk, Krisjanis Kaktins-Gorsline, Doug Kirton, Michael Smith and Ed Zelenak.
View "On Water" Exhibition HERE
---
Susan Dobson's "Slide|Lecture" @ RIC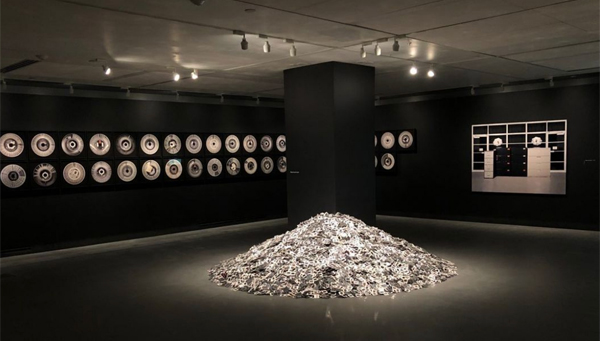 Susan Dobson "Slide|Lecture"

Ryerson Image Centre, University Gallery, Toronto
September 15 – December 4, 2021
Curator: Gaëlle Morel
We are incredibly proud of Susan Dobson for her groundbreaking exhibition now open at the Ryerson Image Centre.  Since 2015, Dobson has reconsidered the materiality, physicality, and meaning of abandoned university slide libraries.  Her precise photographs record an obsolete technology at the same time as highlighting human error, canonical biases and the beauty of material objects now outdated.   
---
Connect With Us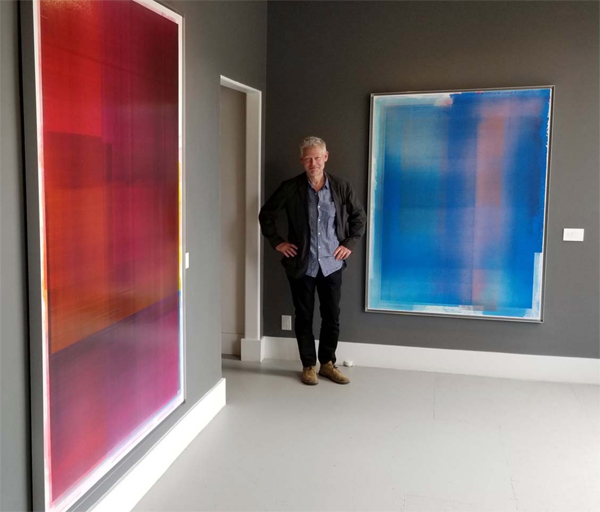 Recent Facebook Post
Congratulations to Jonathan Forrest for his survey exhibition now open at the Art Gallery of Swift Current.  More info HERE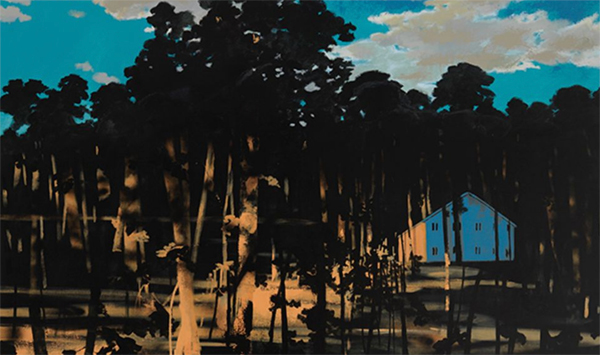 Recent Twitter Post
This week's The Art Newspaper Podcast explores "The State of Painting Now".  Listen HERE