I am listening to the
"Matrix Tapes" by the Velvet Underground
while writing this, likely because I am delivering an Andy Warhol this afternoon.
With The Donald and Melania now testing positive, it would seem we have hit a new level of reality moving forward.  Perhaps this moment will be remembered as the turning point towards bringing back normalcy.
Suddenly it is October 3 and all that it brings – sweaters and raincoats! Traditionally the theatres, symphony halls, art galleries and sports arenas welcome us back with great optimism with their Fall season line up.  I always look at the Fall season like our local farmers do: it's time to take the hay off of the fields.  It takes a lot of time to make the Fall a successful season.
My mom's side of the family were generational farmers in northern Huron County, Irish immigrants (1845) who were given their 100 acres to settle and clean off the trees and stones, revealing the fertile soil for the next generation. At our family reunions I felt very close to my farmer uncles and their soft personalities and muscular hands.  I envied their ability to make a living working outside while doing something they enjoyed.  Being a 10 year old city kid, I had no idea how hard it was to make a living as a farmer with the very long hours, the machinery breaking down combined with the isolation and rural weather north of Goderich.
Our Fall schedule includes exhibitions by Doug Kirton, Jason McLean, Gathie Falk, Vic Cicansky with a planned Pop-Up in Toronto during our online participation of Art Toronto.  Busy, yes.  Planning since last Winter/Spring, yes.  Eternally hopeful, yes.  Will we have obstacles to overcome, yes.
Tom Waits is someone I rarely listen to, however, yesterday was a rainy day and I had the gallery to myself for a few hours so I put on his debut album "Closing Time" (1973).  Maybe his music is enjoyed best as a solo experience while one is puttering around the house achieving very little, but with the freedom to do so.
Here in London, our London Symphonia has a great new digital initiative that can be enjoyed from coast to coast (which is the upside of this Pandemic).  On Saturday, October 3 at 7:30pm you can live-stream Vivaldi's "The Four Seasons", with guest violin soloists Scott St. John and Joseph Lanza.  Please support them if you can.  More info HERE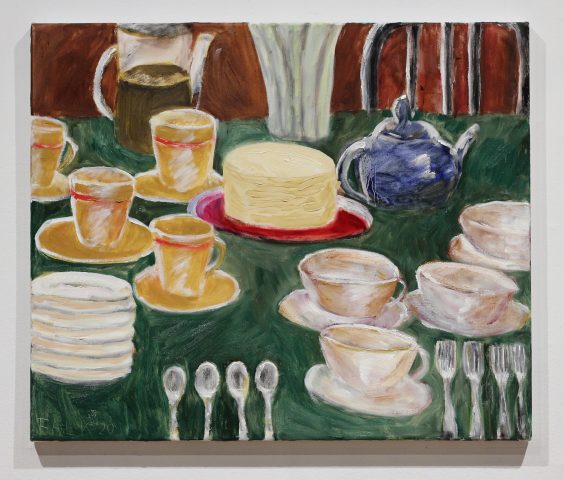 This new Gathie Falk is currently hanging across from my desk and feels like a nice way to enjoy classical music.  Relish homemade cake with tea/coffee with a few close friends in your bubble.  Carrot Cake for me please.
Quote by Helen Ready:  'I am woman hear me roar' (1971)
Have fun, stay safe,
Michael Gibson
---
Current Exhibition – Doug Kirton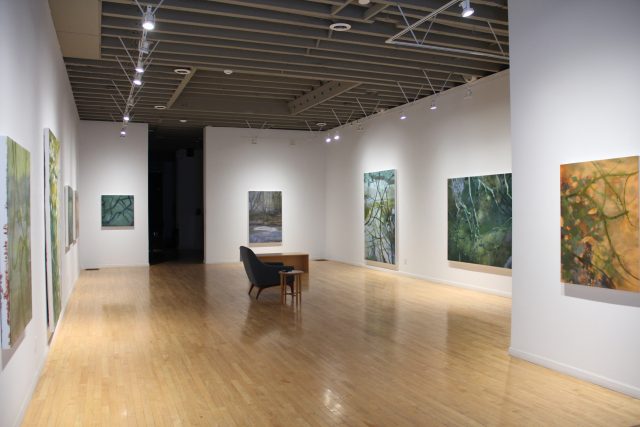 Doug Kirton "Recent Walks Alone"
Doug Kirton's beautiful new landscape paintings are transformative and evoke memories and feelings of places that we have all visited in the past.  The feeling of calm and restfulness overwhelms you when entering the gallery, a perfect feeling for the moment right now.
Masterfully painted, Doug Kirton has an incredible ability to paint dappling light on water, rustling leaves and the passing of delicate shadows on land.
Doug Kirton grew up in London, ON in the 1960s and 70s, heavily influenced by artists Greg Curnoe, Jack Chambers, Paterson Ewen, Murray Favro, Robert Fones and Ron Martin.  He attended NSCAD in 1979, then the most progressive art school in the world, and soon became represented by Jared Sable in Toronto, who was known for championing painters.
Doug Kirton's work is in the public collections of the Art Gallery of Ontario, Vancouver Art Gallery, Museum London, National Gallery of Canada, and Shanghai Art Museum.
Continues to October 24, 2020
View Doug Kirton's Exhibit & Walk Through Video HERE
---
Save The Date – Art Toronto Online + On Dundas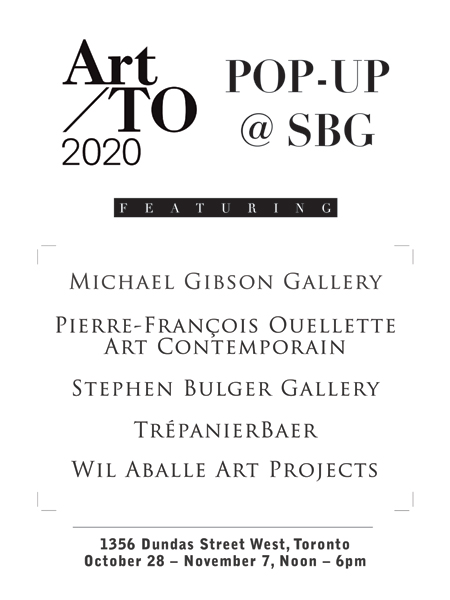 This October will be our 21st consecutive year exhibiting at Art Toronto.  In preparation for a busy Fall gallery schedule and the upcoming online art fair, we are very excited to have new artwork by the following artists:
Keiran Brennan-Hinton
Vic Cicansky
Greg Curnoe
Susan Dobson
Gathie Falk
Jonathan Forrest
Krisjanis Kaktins-Gorline
Ron Martin
Jason McLean
Michael Snow
Hans Wendt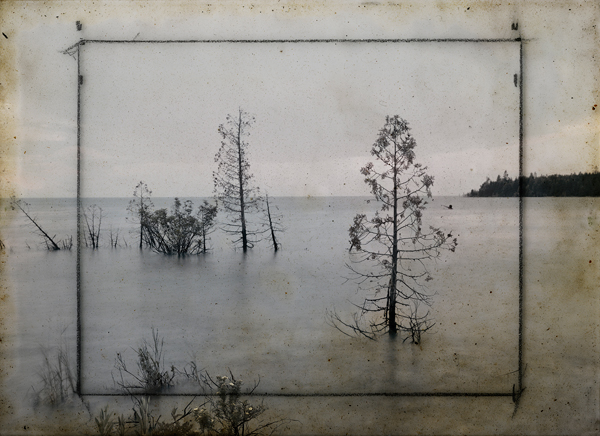 ---
Connect with Us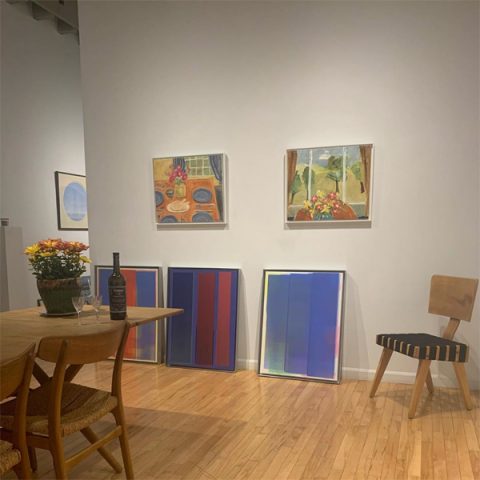 Recent Instagram Post
New inventory drifting in for @art_toronto 2020. Online + OnDundas.  Stay tuned for exciting news.  @forrest.jonathan @gathie_gathie #christopherpratt #cdnart #popupgallery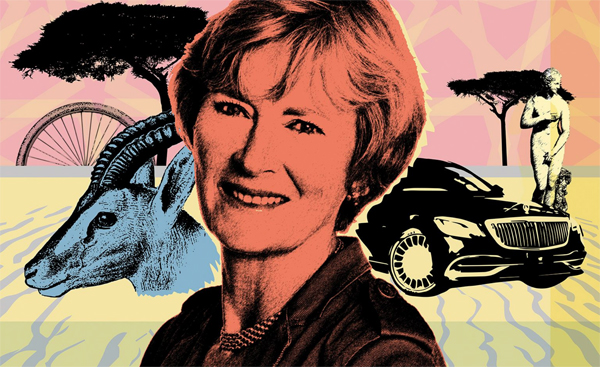 Recent Facebook Post
Bubbles, sheikhs and the freeport frenzy: Georgina Adam reflects on 30 years of art market reporting.  Read HERE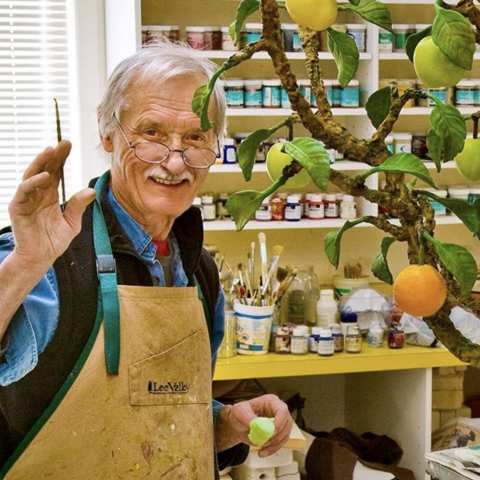 Recent Twitter Post
291 Film Company has now released their documentary "Victor Cicansky: The Gardener's Universe" on their website.  Available until October 21. Watch HERE