Today I am writing while listening to Miles Davis's "Workin' With The Miles Davis Quartet" (1956). Coltrane adds to the easy listening feel.
These past few weeks have been busy for us in many ways, both at work and also winterizing and putting the things away that we enjoy in the summer.  Past Thanksgiving, the winds tend to pick up and sitting on a patio past 5pm becomes a very Canadian adventure without a sweater.
Fall is also the time when culture seems to become a priority in our now mostly inside adventures.  The art business is no stranger to a renewed curiosity for consuming culture in the Fall.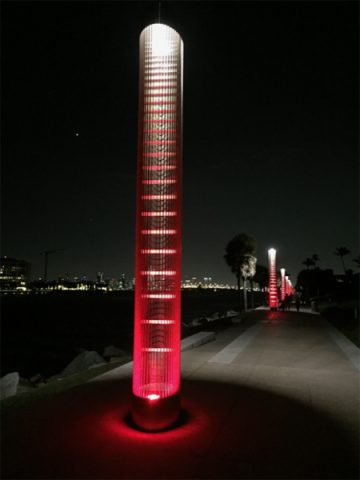 Taking advantage of this excitement, the art fair world began in North America with the inaugural Art Basel | Miami Beach in December 2002, which I attended.  To me it was like attending the Super Bowl of art with many us in the art business boarding the 11am Toronto-Miami flight. 
Two memories come to mind.  First, is curator David Moos being bombarded on the plane's gangplank by artists who wanted a show at the AGO.  He handled it cooly.  The second is on the trip home sitting near Jeanne Parkin.  She reached out to me to show me what she had bought: a DVD!  I was impressed at her chutzpah and she was amazed that she was now collecting art on DVD's.  Lots of fun in-between.
Next week we are participating in our 2nd Pop-Up @ SBG in Toronto's Little Portugal on Dundas St. West.  Spending a week in relativity close quarters with 4 other art dealers is actually a lot of fun.  From the outside people wonder "aren't you competing for the same business"?  The opposite is true because people buy what they like from a much larger choice of options.  I think it is very healthy to share stories and ideas with my fellow gallerists from Vancouver, Calgary, Toronto and Montreal.  
The two absolute hardest things when attending an art fair is getting the artwork and deciding what to leave behind.  Having 6-8 paintings to chose from is great.  Deciding which 4 to bring is the true challenge.  We have developed a foam-core scale model system that helps us with these difficult curatorial decisions.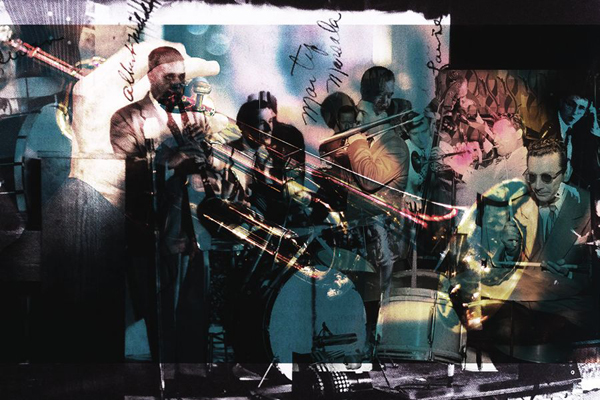 I miss airplane travel visiting artists and art fairs, but only sort of, as I am a nervous flyer.  My method for overcoming the predictable Winter turbulence, beyond chewable ginger Gravol, is to focus on the journey that I am on. Stepping off the plane, preferably in the open warm air, is the best part.  Let the journey began!  Uber, Expedia, VRBO, and iPhones have all made travelling simpler?  Sometimes I think so, although I really miss my former travel agent who looked after flights and hotels pre-late 90's.  Simple is still good.
If you are boarding a plane to Europe and want to check out the jazz scene, HERE is an impressive list of the 10 greatest jazz clubs in Europe.  With stops in Berlin, Vienna and of course London and Paris, you will still have 6 other cities to visit.  
When in NYC for art fairs, we were lucky enough to visit the Blue Note in Greenwich Village and the Coca Cola Lounge on Columbus Circle.  Both are  bluechip special places.
Cooler days makes comfort food important again and back on the menus.  An Ossobuco dish should be very complex to make, but THIS interesting recipe is tempting me to give it a go. 
Last night we had a family birthday dinner and shared THIS very fine and reasonably priced Italian red from Abruzzo.  A perfect pairing for this rich stew. 
"Miles Davis: The Birth of Cool" (Netflix) is a documentary that follows his exceptionally productive and troubled life.  First released at the Sundance Film Festival in 2019.  Following his personal inspirations throughout his 46 year groundbreaking career, it peels back the jazz "scene's" early roots to superstardom.  His album "Kinda Blue" is the one, if you have none.
Quote by Miles Davis:
"When God punishes you, it's not that you don't get what you want.  You get everything you want and there's no time left."
Have fun, stay safe,
Michael Gibson
---
Pop-Up @ SBG Opens Tuesday at Noon
Pop-Up @ Stephen Bulger Gallery, 1356 Dundas St W
Tuesday, October 26 – Sunday, October 31

Noon – 6pm
We are excited to return to Toronto next week for our 2nd Pop-Up event with our esteemed colleagues Pierre-Francois Ouellette Art Contemporain (Montreal), Stephen Bulger Gallery (Toronto), TrepanierBaer (Calgary) and Wil Aballe Art Projects (Vancouver).
Visitors can look forward to a curated booth from MGG highlighting work by represented artists and rare artworks from the secondary market.
Under Stephen's leadership, we are dedicated to creating an intimate Pop-Up exhibition within a very safe environment.  Proof of vaccination, masks, and physical distancing will be required.
Spontaneous visits are welcome, but appointments are encouraged.  Entry will be timed to every 30 minutes.

MGG Pop-Up @ SBG Highlights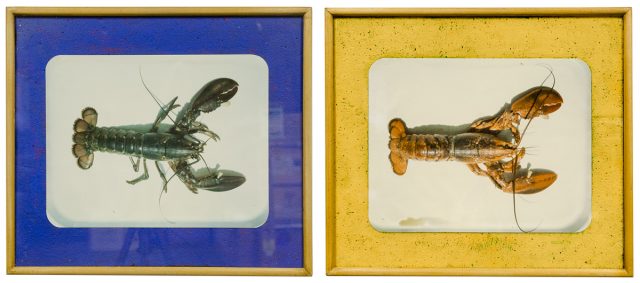 Michael Snow "Lobster", Colour Photograph & Acrylic on Styrofoam, 2 Panels, 1974, 16 x 18 inches each panel.
Between 1973-74 Michael Snow created artwork that made the viewer aware of the various levels of difference between actual objects and their representation. Here, we are presented with the Lobster in both its raw and cooked state suspended in a 2-D world. A reference to nature vs. culture, the double-sidedness invokes a cinematic feel, blending colour theory, cinema and photography.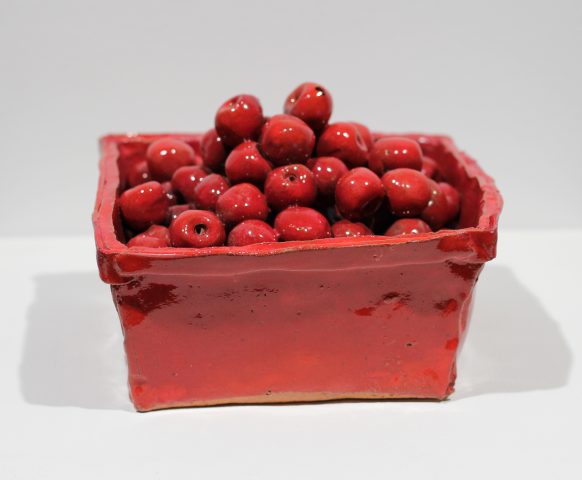 Gathie Falk is best known for her ceramic sculptures of fruit piles; brilliantly glazed pyramidal displays of ceramic fruit.  This rare c.1969 glazed clay "Cherry Basket" celebrates the ordinary and reinforces her belief that an image repeated many times has more power than an image produced only once.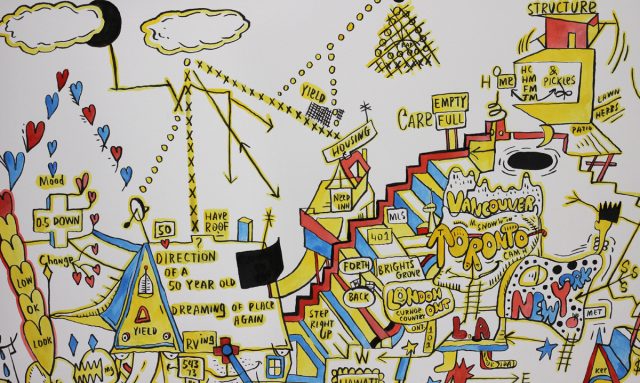 Created overlooking Toronto Island, Jason McLean's new drawings reflect on his local environment and current mood.  Climate change, mental health, family and aging all become subjects touched upon in these rich, idiosyncratic drawings.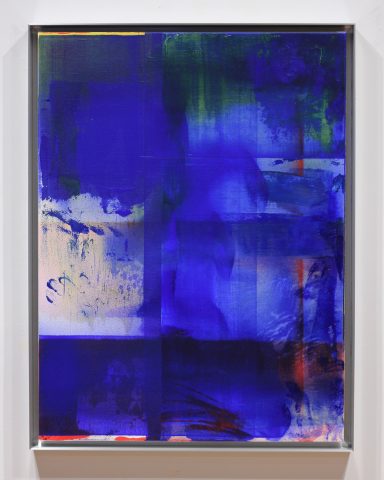 Jonathan Forrest's new paintings continue his interest in abstraction that is open, clear and flat, self-referential with no illusions to a specific subject. 
Using his unique technique of dragging acrylic paint across the canvas, these abstracts are layered on raw canvas grounds, with scraping and re-scraping to reveal gorgeous textures and luminous layers.
---
Current Exhibition – Now Open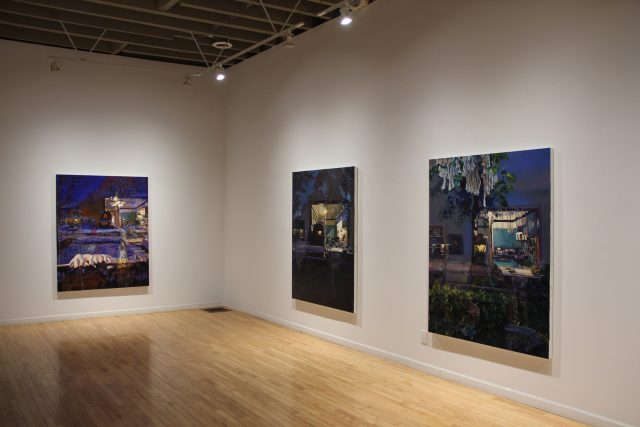 Michael Pszczonak "The Colour of a Window"
On Until November 27
Click HERE to book an appointment to visit the exhibition.
The 12 glorious paintings included in "The Colour of a Window", one painting for each month of the past year, explore the view out Pszczonak's front living room window.  Based on photographs taken at dusk or dawn, the paintings reflect both an interior, intimate domestic space as well as the exterior world.
"I've always been interested in the spatial overlay that occurs when looking out from a window at nighttime while the interior lights are turned on. The darkness of the exterior landscape and the illumination of the interior space creates a perceptual phenomenon where we are simultaneously aware of the depth beyond the window, the reflection behind the window, and the surface of the window itself."  Michael Pszczonak
Opening event with the artist will be forthcoming in November. Click HERE to be notified about the event. 
---
Con
nect With Us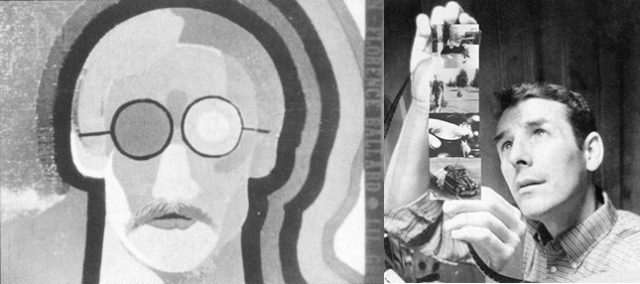 Recent Facebook Post
On October 28 & 30 TAP will be screening 3 rare 16mm films on Greg Curnoe's life & practice.  Greg's "Connexions" (1970), Jack Chambers' "R34" (1967) and a 1981 doc on Greg Curnoe will be screened at TAP.
Book your seat HERE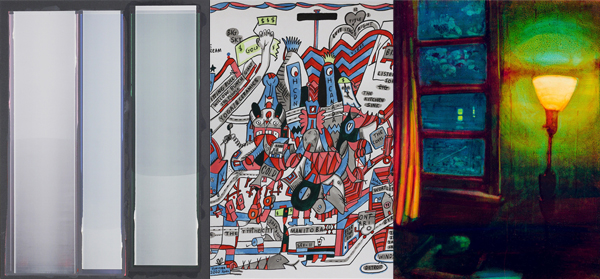 Recent Twitter Post
So proud that MGG artists did so well at the Art with Heart auction
this week. Artworks by Jonathan Forrest, Jason McLean and Keiran Brennan Hinton all sold well over their estimates!  We are honoured to help raise money to support judgement-free HIV/AIDS care.