Today at 5:48 am I am writing this on Jennie's computer in Roncesvalles Village, Toronto.  I am listening on earbuds to her iTunes playlist including this groovy hipster guy Matt Corby's album "Rainbow Valley" (2018).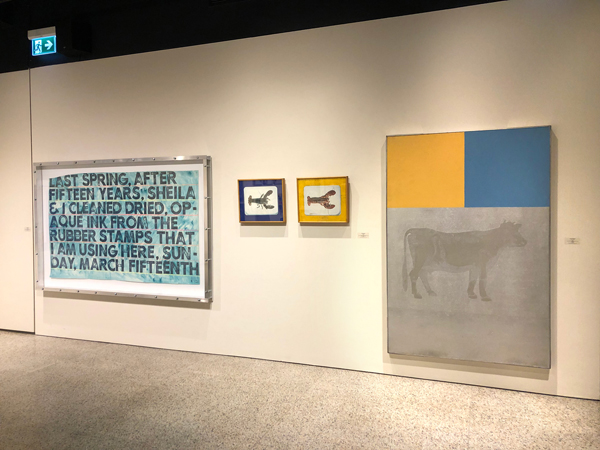 We are currently in Toronto participating in our 2nd Pop-Up event at the Stephen Bulger Gallery.  In our booth, one of the walls features a text based watercolour by Greg Curnoe, a photograph by Michael Snow and a silver painting by Jack Chambers.  Over the past few days I have realized it has taken me my whole career to put that wall together.  What is particularly rewarding is that each artwork is directly from the artist or their estate.  This is not a rookie move – Sheila Curnoe, Michael Snow and the Chambers estate all operate at a very high level. 
I had suggested to Sheila Curnoe for close to 20 years that I should be handling Greg's estate, which I have been proudly representing since 2013.  Michael Snow, I approached after selling two early 1950's works on paper from a client.  I approached the Chambers estate in search of an important piece for a client.
In recent years, MGG has evolved into handling artist's estates and the long-term management of artist's careers.  The representation of a living artist is traditionally a territorial endeavour.  On occasion if it comes down to being represented in London or Toronto, MGG loses 8 out of 10 times.  This was a very hard reality for me to accept because of my personal connection with the artists.  Being close friends is sadly not enough in these situations.  Hearing Bob Dylan's "A Simple Twist of Fate" always reminds me of this special feeling of loss.
This has not happened to us for a very long time.  I purposely changed the gallery's direction to represent a historical period of art that was interesting to me: Canadian art made from the 1950's to 1980's, supported by serious academic research.  Hence, seeing Greg, Michael and Jack together this week is a very rewarding experience because I know it has been quite a journey.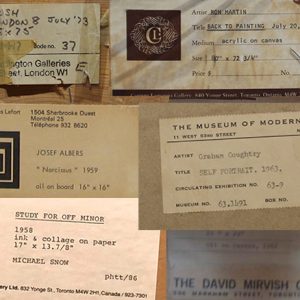 The legacy of seeing our predecessor's gallery labels (David Mirvish, Isaacs Gallery, Carmen Lamanna, Mira Godard, Agnes Lefort) on the back of artwork is our goal.  Combining these Canadian giants with our curated short list of contemporary artists is not trendy, but a very important connection that we want to make.  This is what MGG is in the 21st century and hopefully someone will be looking for our label on the back of a painting in the coming decades.
Colin Kaepernick is an interesting character.  His Afro, we haven't seen much since Clarence Williams III of the Mod Squad.  His taking a knee in 2016 during the American national anthem, in support of racial injustice, has become a political lightning rod south of the 49th. 
In 1968 a similar stand was taken by Tommie Smith and John Carlos at the Mexico Olympics, also during the playing of The Star-Spangled Banner.  After the 1967 Detroit fires of the previous hot summer, I remember wondering if it would make a difference.  Apparently, it did not.  I am curious to watch Colin's new Netflix series "Colin in Black and White".
Now that we can once again cross the border, I would recommend a trip to Detroit.  Although I have not been there in a couple of years, for obvious reasons, the city has a renewed entrepreneurial vibe that Henry Ford started.  Detroit Bikes, Shinola Watches and Hotel, Two James Spirits are all very good examples of thriving Detroit businesses.  Corktown, where the former Tiger Stadium was located since 1912, is the place to go for slow BBQ meals and dark cocktail drinks with live music.  The Detroit Foundation Hotel is a nice place to stay if you are going to a Red Wings game at the beautiful new Little Caesars Arena.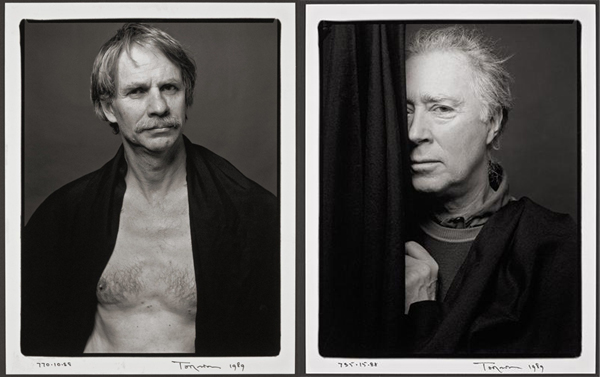 This 1967 famous quote by Michael Snow describes himself perfectly.  Greg and Jack had many of the same qualities.
"My paintings are done by a filmmaker, sculpture by a musician, films by a painter, music by a filmmaker, paintings by a sculptor, sculpture by a filmmaker, films by a musician, music by a sculptor … sometimes they all work together.  Also, many of my paintings have been done by a painter, sculpture by a sculptor, films by a filmmaker, music by a musician.  There is a tendency towards purity in all of these media as separate endeavours."
Have fun, stay safe,
Michael Gibson
---
Pop-Up @ SBG Open Sat & Sun, Noon-6pm
Stephen Bulger Gallery, 1356 Dundas St W
This Saturday & Sunday
Noon – 6pm
We are proud to present for the 2nd year a strong Pop-Up booth featuring the artwork of Keiran Brennan Hinton, Jack Chambers, Greg Curnoe, Susan Dobson, Aganetha Dyck, Paterson Ewen, Gathie Falk, Jonathan Forrest, Will Gorlitz, Jason McLean, Michael Pszczonak and Michael Snow.
Spontaneous visits are welcome, but appointments are encouraged.  Free Admission.  Proof of vaccination, masks, and physical distancing will be required.
To reach us directly, please call or text Michael 519.857.4505.
Pop-Up Booth Highlights: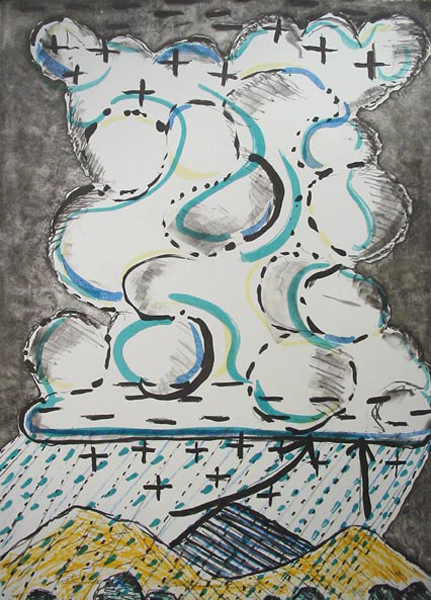 In 1976 the artist Eric Fischl invited Paterson Ewen to lecture at NSCAD.  While there, he created this iconic lithograph.  Fischl stated: "In many ways Ewen's paintings were a natural expression of what is, I think, a profound Canadian experience: namely, nature and the painting of the landscape.  Here was someone who, in the 1970s, found a way of reinvigorating that tradition in an authentic way by recalling the power of nature."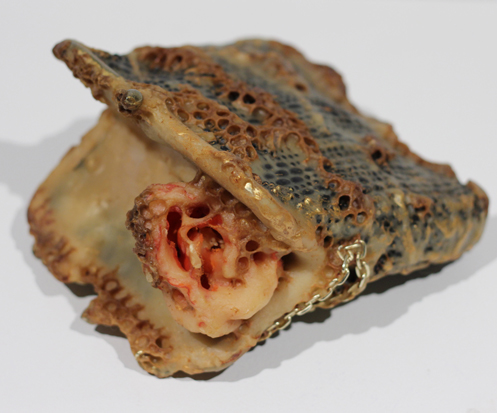 In 1994-95, Aganetha Dyck worked on her "Extended Wedding Party" series where she created everything from the bride's dress to accessories and gifts for the guests.  Dyck's aim is always to transform the everyday into something extraordinary.  Here, she altered an elegant evening bag by collaborating with live honeybees to prepare the guests for their wedding party.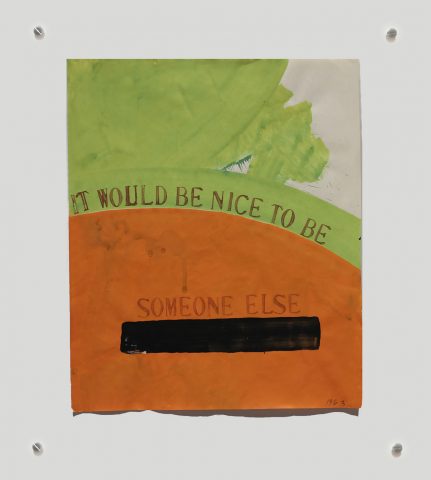 Text for Greg Curnoe is a recurring subject that runs through all of his work from the early 1960s to the 1990s.  This gouache & stamp pad ink work on paper from 1963 is an example of Curnoe's witty sense of humour and his strong sense of colour.
---
Michael Pszczonak Exhibition Opening Event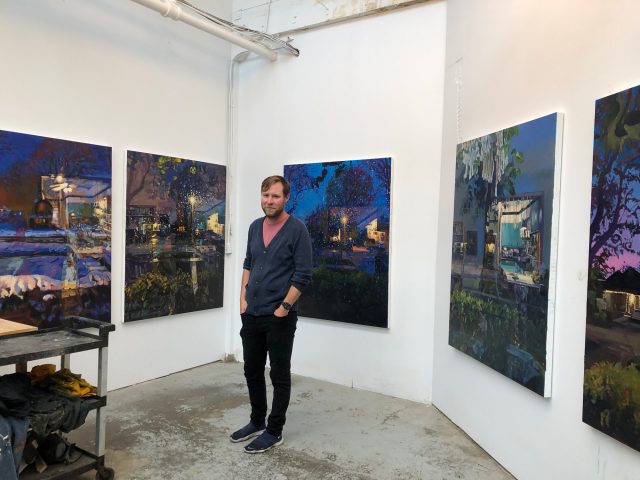 Saturday, November 13 from 2-4pm
To celebrate Michael Pszczonak's current exhibition, "The Colour of a Window", we will be hosting an event with the artist on Saturday, November 13.
For everyone's safety and comfort, we will be scheduling timed entry to the gallery during the afternoon and limiting the capacity to 25 people.  Proof of vaccination and masks will be mandatory.
---
Connect with Us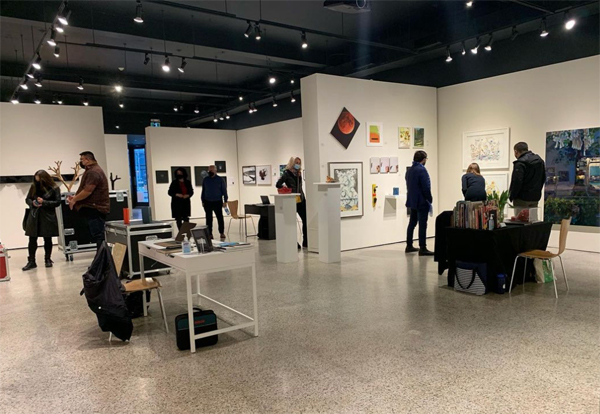 Recent Instagram Post
Come visit us at SBG POP-UP 1356 Dundas St W, Toronto. 12-6 until Sunday, Free Admission.  #cdnart #popupgallery #popupsbg
@galeriepfoac @stephenbulgergallery @trepanierbaer @waapart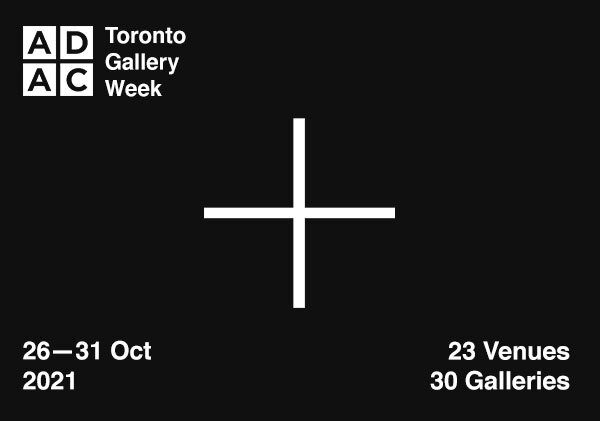 Recent Facebook Post
We are pleased to be participating in the Art Dealers Association of Canada's Toronto Gallery Week from October 26-31.  With 23 venues across Toronto featuring 30 galleries, this walk is worth the trip!
Learn more and see the map HERE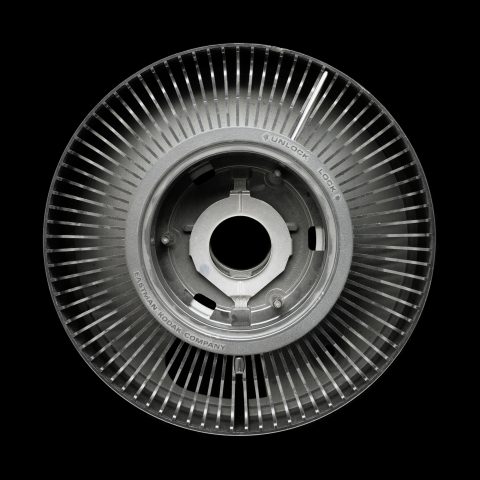 Recent Twitter Post
Join Susan Dobson on November 3, at 7 PM for a FREE online artist talk on her exhibition Slide | Lecture, featuring photos from the now defunct university slide collections at @RyersonU and the @uofg.  Register HERE.