Today I am writing while listening to 
Brad Mehldau
's serenely groovy jazz album from 2012, "Where Do You Start?"
Life has its moments.  "Should I Stay or Should I Go?" as the Clash said so well in 1981.  Standing over a body of water on the Canadian shield looking down at your friend who has just jumped in saying "Come on! Jump"!, is a moment of many more to come in life.  I had one of these moments in Monaco of all places.
On my post university European solo tour, I was lucky enough to have my Father mention that I should look up an old school mate's son who lived in Monaco.  Being a fan of both Grace Kelly and Formula 1 racing, I planned to do so.  Looking back in my written diaries from the time, I stopped there on Sunday, November 15, 1981, (65 F, Bright Sunshine).  My new friend, Tim Morris, was likely 10 years older, but was more than thrilled to have me as a guest at his apartment overlooking the Mediterranean Sea.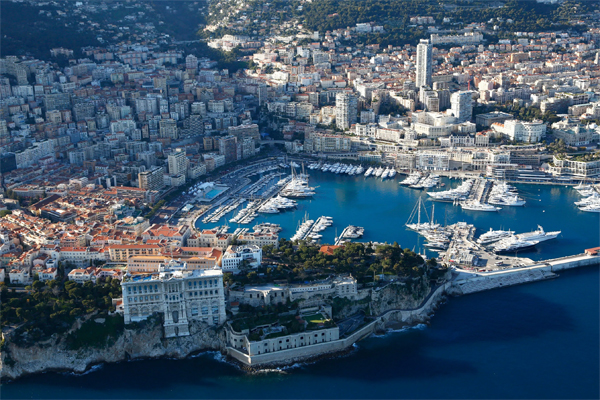 My notes start with: "Sitting here with a cup of Earl Grey tea listening to Neil Diamond's 'Hot August Night'.  The view is right out of the movies.  Definitely the home of the jet setters!"  A few nights later after playing squash at the Monte Carlo Country Club with Tim, I wrote: "Had some wine and conversation, which is something I needed.  I was getting lonely for friends.  It certainly would have been nice to have someone with me sometimes, but I'm not sure it would be better. Who knows!"
One month later I was in Grenoble (Rain & Snow), where I hoped to spend my winter working in the French Alps.  I remember this being a defining moment in my young life.  Grenoble is socked in by the mountains and seemed to be a very wet, dark, depressing place to be alone in a youth hostel as Christmas loomed.  I wrote: "It is hard to write when there is not a lot of positive things to say.  However, I will push on because it can only get better."
For the next couple of weeks I hitchhiked up and down the massive 3300 m mountains, searching for work.  On December 17th (Very Windy, Rain, Snow) I wrote: "Not too Shabby!  I really am lucky to find a job like this. I'm sure it is one of the best available".  I spent the next 5 months at L'Alpe D'Huez above the clouds, happy not to be below them in Grenoble.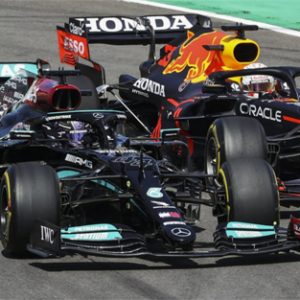 On May 23, 1982 the Monaco Grand Prix (first run in 1929) was on and I was back visiting my friend Tim Morris.  He and I had become close friends while his Photo 60 business (remember those?) was flourishing in Nice and Monaco.  He offered me a job managing his Nice location with 3300 Francs/month and the company moped to get to Monaco.  An awesome offer is so many ways!
That was the moment for me.  Should I Stay or Should I Go?  On June 9, 1982 (Sunny, Calm), after he drove me to the Nice TGV train station at 160 kms/hr in his Fiat X19, I wrote: "I told him that I would think about it and would call him on Monday".  I remember standing in the station with 3 life altering directions to go in: take the job and begin 'living' in France, head to St Tropez and continue traveling, or visit a friend in Lyon which is north and on the way back to Canada.  I wonder sometimes, but have never doubted that I made the right decision.
This Sunday at 8am, Lewis Hamilton (Mercedes) will race Max Verstappen (Red Bull Honda) in "the decider", as they are calling it.  This is the final Formula One race of the season and they are basically tied in points.  Winner take all.  I will be watching as it hopefully will be a well run, exciting conclusion to the season.
"Drive to Survive" is a popular series on the F1 seasons of 2018 – 2020.  It has increased the F1 awareness tremendously.  HERE are 5 documentaries to watch and learn about this very high-end and life-taking 300 km/hr sport.
Salad Niçoise was my meal during my travels although it varied depending on what I had.  Corn niblets, tuna, lettuce, peas, beans.  Dump it all into my one bowl, add some dressing and voila!  Lyon is regarded as the most gastronomic place to eat in France. I tried Andouillette, a strongly flavoured sausage made from pig intestines and tripe.  Served with a mustard or red wine sauce to give you needed comfort.
THIS Salad Lyonnaise is a very simple version of the Niçoise.  In the descriptive link there is also a simplified Tuna Niçoise for you protein lovers.
When I was reading the recipe I had a cold Chablis in mind and voila they are recommending: "a crisp Chablis is the ideal partner for a salad Lyonnaise but lemony Muscadet is also fine (and cheaper)".  Muscadet is a wine that was my go to in 1981 and I don't think I've had one since.  Maybe it could replace the instinct towards Pinot Grigio that has engulfed North America?  Have a look HERE.
A simple musical tip for the now late Monkey Michael Nesmith with Micky Dolenz singing "I'm a Believer" written by Neil Diamond HERE
Quote by Anthony Bourdain: "To me, life without veal stock, pork fat, sausage, organ meat, demi-glace, or even stinky cheese is a life not worth living."
Have fun, stay safe,
Michael Gibson
---
Our Top 12 Choices for the Holidays
Today is December 11 and with under 2 weeks to go until the holidays, we are pleased to present our annual tradition of our personalized version of the song "The 12 Days of Christmas".
We have highlighted artworks from our Paddy Gunn O'Brien and Brian Jones exhibitions as well as gems from the past year.
On the First Day of Christmas, My True Love Gave to Me…
One Silver Spoon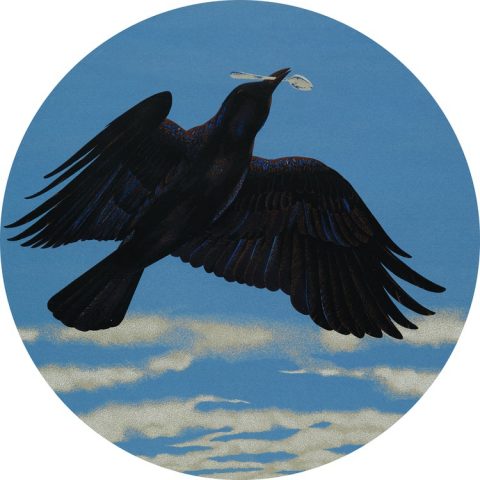 Alex Colville
Crow With a Silver Spoon
Serigraph
Edition 28/70
1972
18 inch tondo
Ask Santa about Price & Availability
On the Second Day of Christmas, My True Love Gave to Me…


Two Newfoundland Lobsters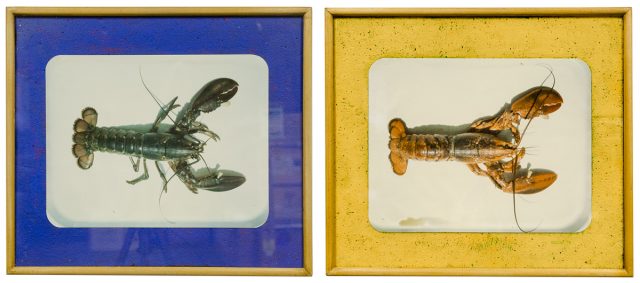 Michael Snow
Lobster
Colour Photo, Acrylic on Styrofoam
1974
each 16 x 18 in.
Ask Santa about Price & Availability
On the Third Day of Christmas, My True Love Gave to Me…


Three Pickled Veggies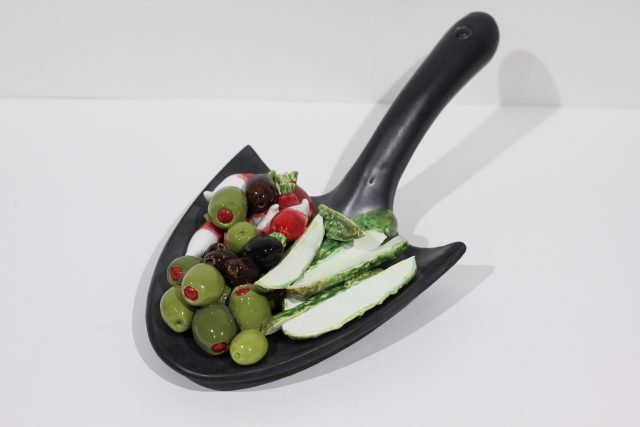 Victor Cicansky
Heirloom Silver Shovel Appetizer
Glazed Clay
2020
4 x 13 1/2 x 7 in.
Ask Santa about Price & Availability
On the Fourth Day of Christmas, My True Love Gave to Me…


Four Views of Winter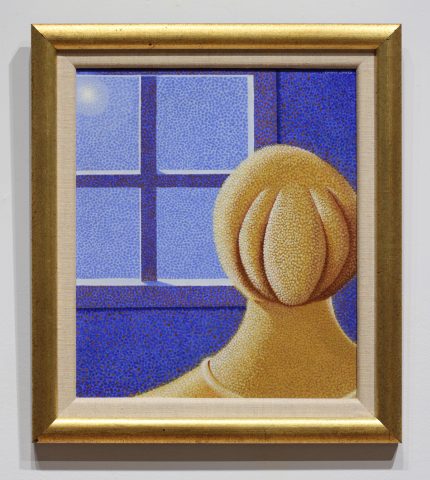 Brian Jones
Winter Night
Acrylic on Board
1982
14 x 12 in.
Ask Santa about Price & Availability
On the Fifth Day of Christmas, My True Love Gave to Me…


Five Abstract Gestures
William Perehudoff
ACP-87-16
Acrylic on Paper
1987
22 x 30 in.
Ask Santa about Price & Availability
On the Sixth Day of Christmas, My True Love Gave to Me…


Six Studies of Light & Reflection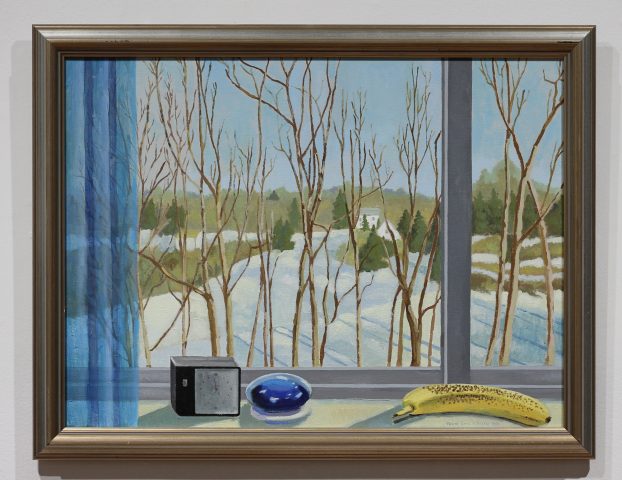 Paddy Gunn O'Brien
Inside / Outside Series
Oil on Canvas
1995-2000
18 x 24 in.
Ask Santa about Price & Availability
On the Seventh Day of Christmas, My True Love Gave to Me…


Seven Rows of Canadian Art History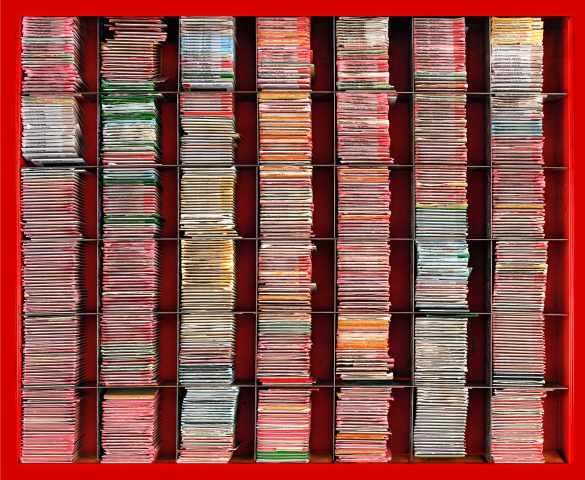 Susan Dobson
Burtynsky, Carr, Colville
C-Print
2017
Edition of 5
32 x 40 in.
Ask Santa about Price & Availability
On the Eighth Day of Christmas, My True Love Gave to Me…
Eight Layers of Colour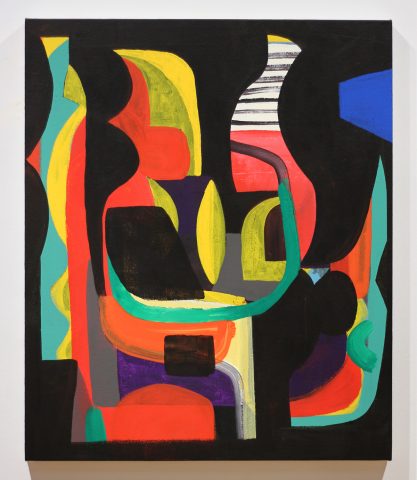 Mark Dicey
2648-III-21
Acrylic on Canvas
2021
36 x 30 in.
Ask Santa about Price & Availability
On the Ninth Day of Christmas, My True Love Gave to Me…
Nine Alluring Shadows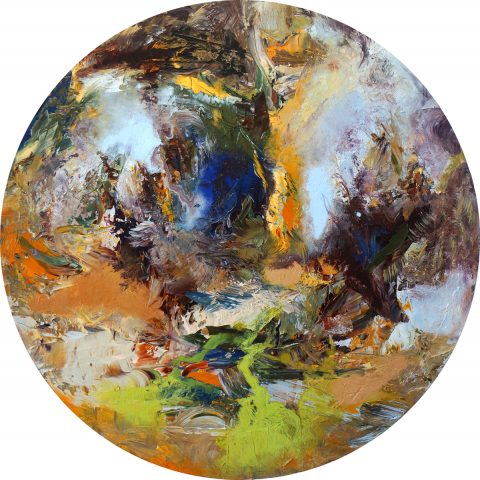 Michael Smith
Mantle
Acrylic on Canvas
2020
60 inch tondo
Ask Santa about Price & Availability
On the Tenth Day of Christmas, My True Love Gave to Me…
Ten Trompe L'oeil Still Life's
Hans Wendt
Paint Samples #2
Watercolour on Paper
2018
55 1/2 x 37 1/4 in.
Ask Santa about Price & Availability
On the Eleventh Day of Christmas, My True Love Gave to Me…
Eleven Billowing Colour Wheels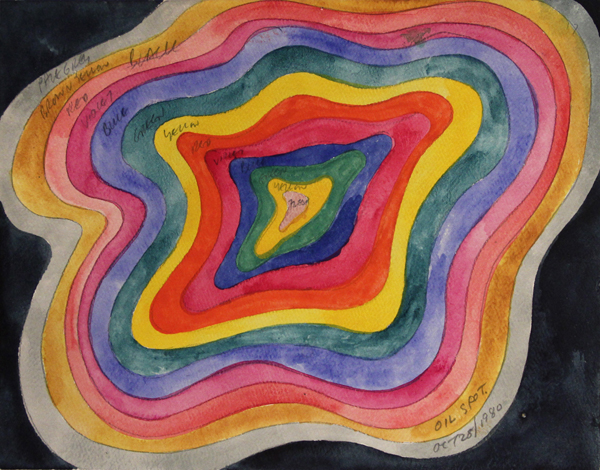 Greg Curnoe
Oil Spot
Watercolour
Oct 28 / 1980
7 x 9 in.
Ask Santa about Price & Availability
On the Twelfth Day of Christmas, My True Love Gave to Me…
Twelve Dazzling Dappling Fall Leaves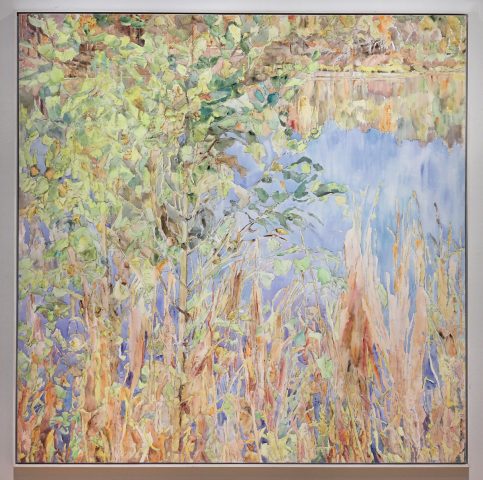 Dorothy Knowles
York Pond
Acrylic on Canvas
1994
60 x 60 in.
Ask Santa about Price & Availability
---
Connect With Us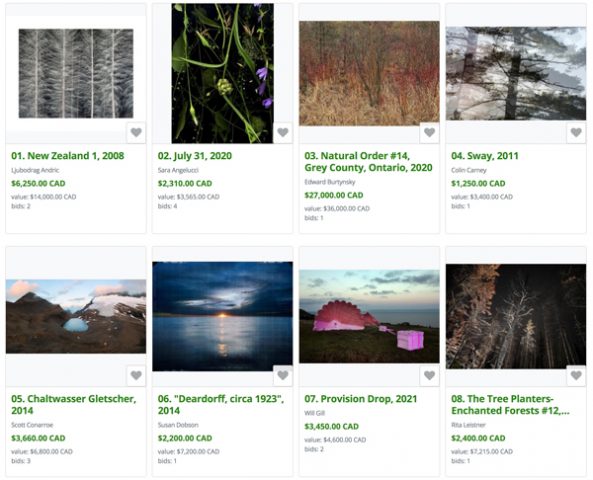 Recent Facebook Post
Just 1 more day to bid on Ed Burtynsky, Susan Dobson, Ned Pratt and Rita Leistner and others – Rare Find Auction.  More info HERE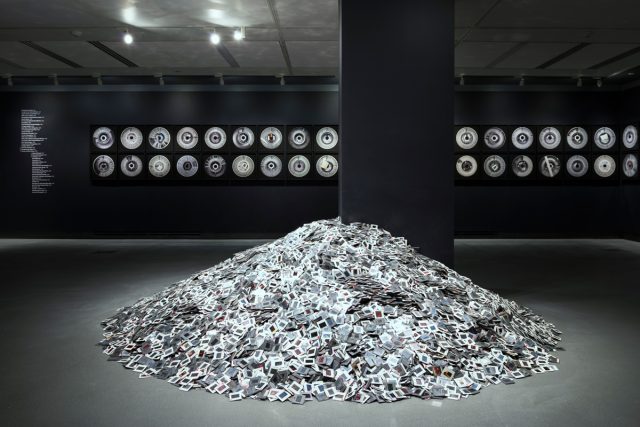 Recent Twitter Post
Kate Taylor of the Globe and Mail chooses Susan Dobson's RIC show as one of the top 10 most stunning exhibitions of 2021.  Read HERE