We have just arrived back from our Little Portugal, Toronto sojourn of two weeks.  For me personally, it is the longest consecutive time I have ever spent in Toronto.  In July we committed to a Pop-Up during Art Toronto with 4 other galleries from Oct 28 – Nov 7.
Our Pop-Up was both a successful and a fun time.  Thank you if you attended our mini art fair which included Pierre-Francois Ouellette art contemporain, Stephen Bulger Gallery, TrepanierBaer, and Wil Aballe Art Projects.
Everyone we met at the Pop-Up @ SBG completely bought into social distancing and mask wearing while living their lives fully.  Accepting the risks involved, we turned a negative into a positive for many collectors, curators, artists and pent up people.  It felt very good.
After months of planning the main concern was for everyone's health.  Happily our timing and execution, with strict entrance rules, allowed the Pop-Up to gain momentum each day.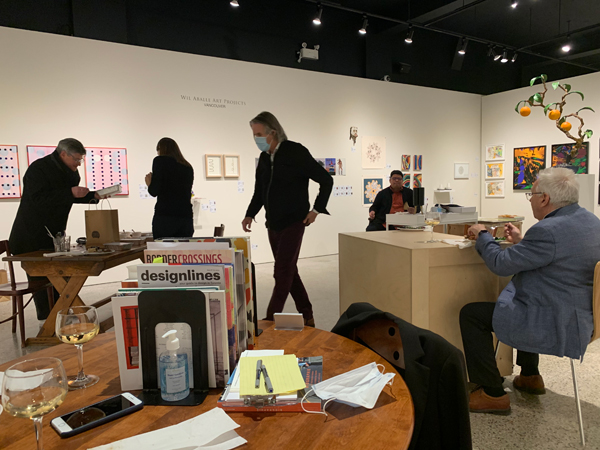 Spending almost 2 weeks in an art fair booth one meets a lot of people.  This is the reason we go.  At our Pop-Up, visitors followed floor arrows which lead them counter-clockwise in a big circle around the gallery.  When someone circled a second time and walked toward our booth, a conversation was imminent.
Someone who did circle back was Naomi Duguid (@naomiguguid).  Meeting her I felt we had something in common outside of the gallery we found ourselves in.  I knew of her interest in a painting in our booth, but I also knew she may just really love it and wanted to admire it a second time.  I asked her if she was an artist or collector.  She said, "No. I am a writer".  I followed up with: "Books or magazines"? "Cook books" she said.  There it was.  I was now speaking with a professional foodie who writes about food for a living!
Writing about music and movies is really easy for me, but extolling my virtues about food and recipes makes my palms sweat.  It is not my natural expertise, but I do love cooking during the day or on holidays in a nice kitchen.
My foray into my personal missives should include music and movies.  Including food and wine seemed a higher risk to me.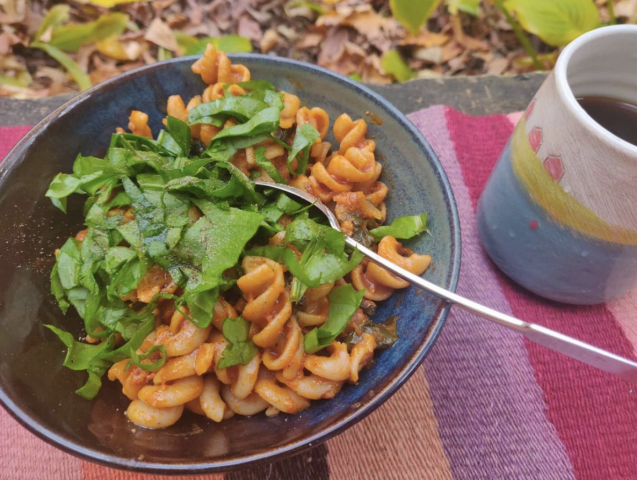 I mentioned all of this to Naomi in a sort of "can you help me" kind of way.  She calmly asked me what I was writing about.  I told her culture, including food, music and movies.  She said if you write from your heart, people will appreciate it.  She recommended adding something personal in the first paragraph as a hook.  I could have asked her many other questions, but likely to her relief, our time did not allow further questions.
Looking at Naomi's Instagram account, a culinary anthropologist, I discovered that she is very creative with leftovers.  This is a skill I admire and will try to emulate. HERE is the link to her Instagram page showing us how to add unique flavours to basic staples. 
When I travel, I always bring my JBL pill to listen to music in the mornings (mostly).  
Gordon Lightfoot's "Sunday Concert / Live at Massey Hall" (1969) seemed suitable for living on Gladstone Ave in Little Portugal.  A beautiful album that contains very few of the big hits, but a really slow treat to listen to a few times from that period.
The current Toronto lockdown required several take-out meals including dinner from Le Baratin, Enoteca Sociale and Mamakas and a few bento boxes from Hawk and Chick.  Breakfast coffee and treats from Death in Venice and Full Beans of Coffee were also popular for caffeine/sugar boosts.
Alex Trebek quote:  I don't gamble, because winning a hundred dollars doesn't give me great pleasure.  But losing a hundred dollars pisses me off.
Have fun, stay safe,
Michael Gibson
---
Jason McLean's November Exhibit – Now Open
Jason McLean "Shoe Inn"
Continues to November 28, 2020
Click HERE to make an appointment to visit Jason's show in person.
Jason McLean's drawings are idiosyncratic visual records of his experiences, observations and perceptions. Richly annotated and carefully-researched, the drawings act as visual diaries that reveal his relationship with his local environment.  After a 6 year separation from London, Jason has a new outlook on his roots, his family and local history. Through the new drawings, Jason provides his thoughts on aging, time passing and the importance of home.
---
If You Missed It…
During Art Toronto we hosted 3 online zoom video events and created 9 videos on each of the artists that we featured during the two week event.  All videos are now posted on our website HERE or click the links below to watch the 3 online events.

---
Connect With Us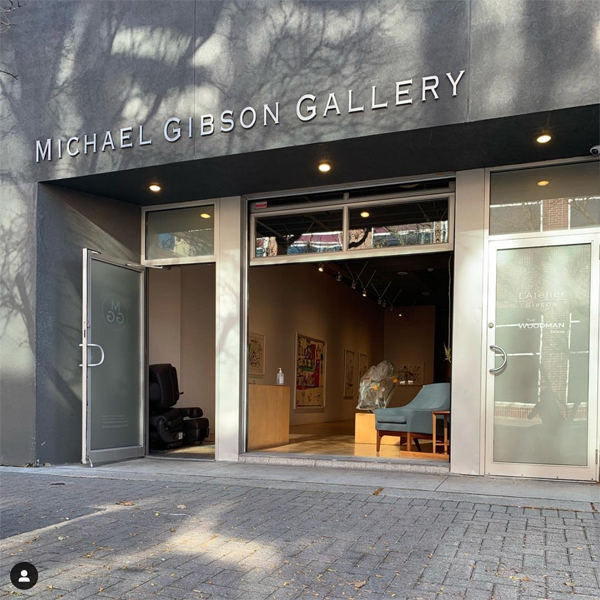 Recent Instagram Post
Nice to be home after 2 rewarding weeks in Little Portugal, Toronto.  Thanks to everyone who made it special for us.  #popupsbg #michaelgibsongallery #arttoronto @stephenbulgergallery @wwapart @galeriepfoac @trepanierbaer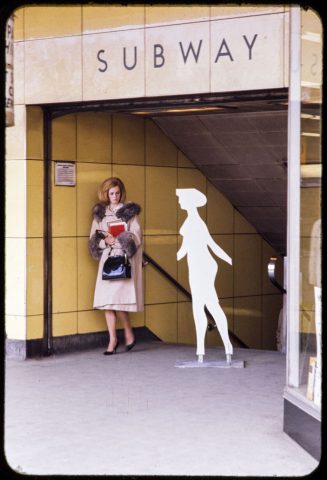 Recent Facebook Post
Proud to be part of this wonderful list!  Toronto Life named Michael Snow's "Walking Woman in the Subway" as one of the most covetable artworks for sale at Art Toronto 2020.  Read list HERE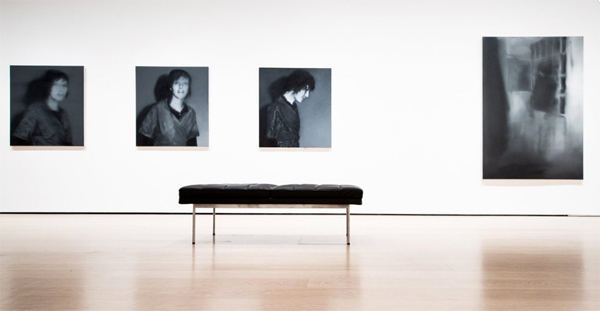 Recent Twitter Post
The word at MoMA is "rotation, rotation, rotation".  On Saturday, the museum opens with changes to 20 of its 60 permanent galleries.  Read a critic's guide to the standouts on each floor HERE