I was fortunate enough to compete in both team and individual sports through high school and into my university years.  Team sports teach the importance of being stronger together than alone.  One fateful Saturday in the Fall of 1978 I learned how to lose with class, which was a real life lesson.
Playing Queen's University for the divisional final, we had a very good team with home field advantage.  Tied and down to the the last play of the game, in the late Fall rain, Queen's punted the ball into our end zone where our punter was positioned to kick it back out (only in Canada!).  I was on the field running back towards him yelling: "kick it, kick it!" soon followed by the whole stadium chanting "kick it, kick it!".  He froze and was unceremoniously tackled for their now 1 point victory as the clock ran out.  Our school of 1200 students went silent.  To be that close to beating a school of 30,000, with their fancy marching band and 2 Greyhound bus entourage, was a moment no one who was there will ever forget.  My friend and teammate felt awful for his mental lapse and was visibly shaken.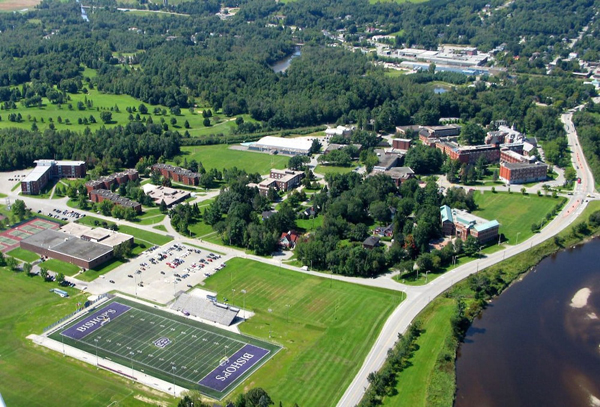 When we got into the locker room, one of our coaches, a former CFL player, was crying like a baby as he was so distraught.  Our head coach Bruce Coulter, a Grey Cup winner, asked us for calm and waited several minutes before he spoke.  He told us that we win together and we lose together as a team.  Hold your heads high when you leave the dressing room and enjoy yourselves at the school pub tonight.  His mantra was to be prepared, give it your best and win or lose fairly always with respect for your opponent.  Simple, good advice that I do my best to still follow.
While attending Bishop's in Lennoxville, QC, I spent 3 of my 4 years living above Nichols Meats, the suppliers of Pierre Trudeau's bacon I was always told.  The Nichols brothers were butchers who also ran the grocery store.  I could walk down the two enclosed flights of stairs from our apartment and have the option of entering directly into their store.
The usual course of events was walking up to the meat counter where one of them would say how about beef, chicken…..tonight?  My answer was always yes.  This is how I began to learn my cuts of meat and how to cook.  I could ask them how I should prepare it and they really loved that.  On the way back upstairs, I could grab either wine or beer as needed.  A civilized world, that province of Quebec.
In our apartment, I was in charge of music and loved to put on Glenn Miller to really set the old time mood for the Sunday night cocktail hour.  My parents' first dates were at Wonderland Gardens here in London or The Stork Club in Port Stanely dancing to Glenn and Guy Lombardo.  Putting the needle down to the opening song "Moonlight Serenade" will temporarily remove any of your current concerns.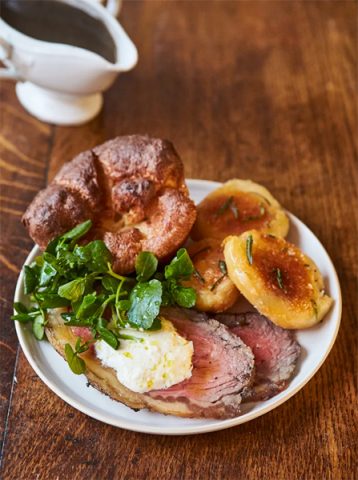 Every Sunday night my roommate and I would cook a roast with veggies, Yorkshire pudding and gravy.  We both grew up in British families where this was common and I guess we missed home or something.  I liked the 2-3 hours of cooking time and the smell that took over our place.  It was likely -20 out (or worse) and on most winter nights a big comfort food dinner felt both deserved and needed.  Yummy.  Click HERE for a roast and Yorkshire pudding recipe. 
Footnote: At our 1978 Queen's game, their kilt-wearing marching band was met by my non-football playing friends with water pistols who proceeded to spray into their tubas, trumpets and trombones.  I didn't see it, but we had great fans!
Dalai Lama quote:  "Do not let behaviour of others destroy your inner peace".
Have fun, stay safe,
Michael Gibson
---
"The Simple Life" Starts Next Week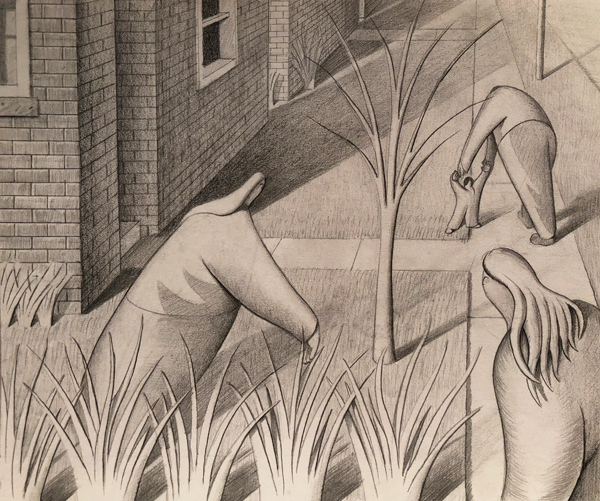 Brian Jones "Yard Scene #1", Pencil on Paper, 1978, 9 1/2 x 11 1/2 in.
"The Simple Life"
December 3 – 26, 2020
Our curated December exhibition features artworks that are inspired by the home, domestic life and the simple everyday objects made extraordinary by the following gallery artists:
Jack Chambers, Vic Cicansky, Aganetha Dyck, Gathie Falk, Brian Jones, Dorothy Knowles and Mary Pratt.
Notify Me When Images Are Available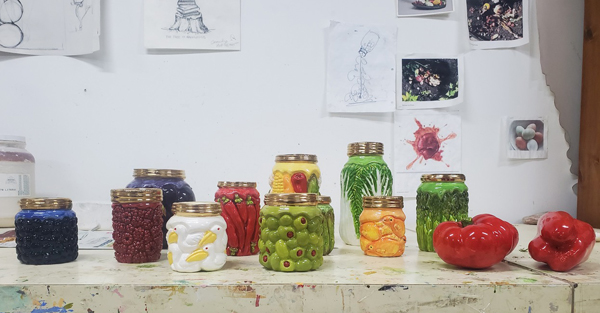 ---
Connect with Us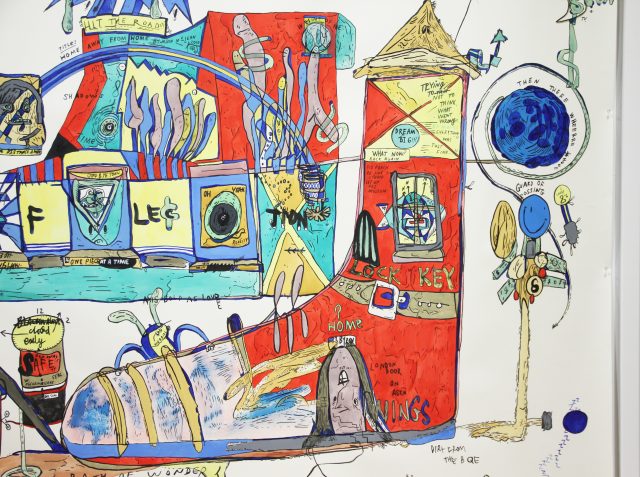 Recent Instagram Post
Last day for @jasonmcleanstudio November exhibition.  Jason will be in the gallery this afternoon after his walking tour from Wortley to downtown. #walkandtalk #walklondonwhynot #stillwalking #walkonthewildside #iwalkwithjason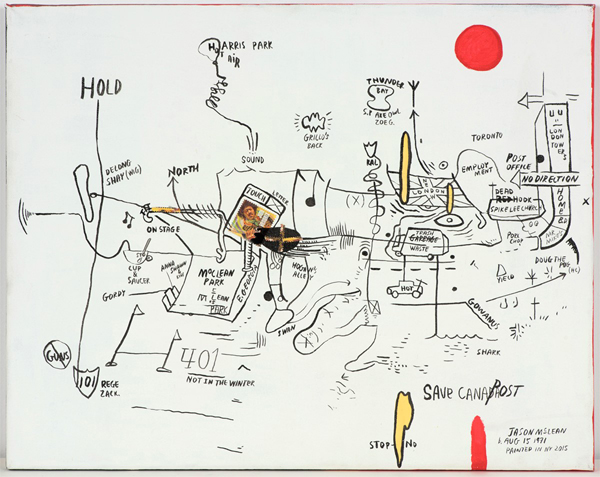 Recent Facebook Post
Jason McLean's collage painting "Save Canada Post" will be auctioned off at the Art Gallery of Guelph – part of the art/craft auction online bidding ends November 28.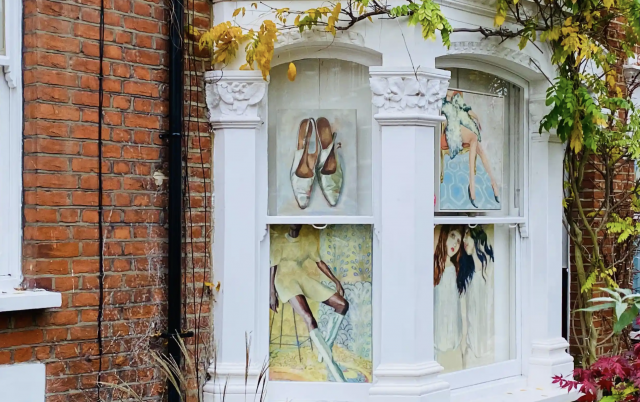 Recent Twitter Post
Pavement Picassos: the locked-down artists showing work in their windows.  Some galleries are closed due to Covid – so a group of artists have taken to displaying their work from their houses for passersby. Our writer takes to the streets.