The night that John Lennon's life ended, I was watching Monday Night Football instead of studying for my economics exam the next morning.  I thought I would just watch the first half, which never works.  Late in the game, Howard Cosell famously stopped the broadcast to announce the "unspeakable tragedy" that John Lennon, then just 40, had been shot in the back and was DOA at Roosevelt Hospital at 11:15 pm on December 8, 1980, now 40 years ago.
I read this week that most of us all will remember where we were and who we were with on November 22, 1963 (JFK assassination), September 11, 2011 (9/11) and December 8, 1980 (John Lennon assassination).  NB: Assassination is the act of deliberately killing a prominent person, such as a head of state or head of government.  I think that John more than qualifies for the word, assassination.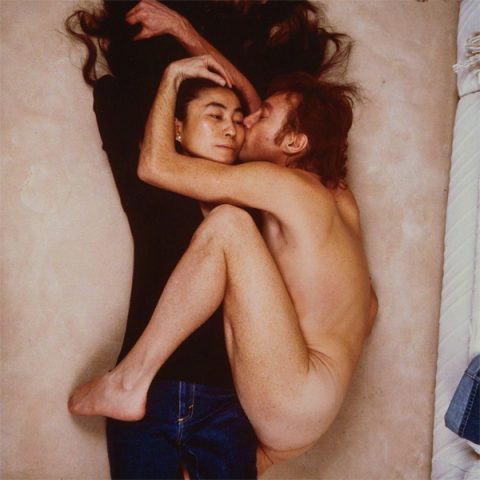 John wrote and performed "Give Peace a Chance" on June 1, 1969 during his Bed-In at the Queen Elizabeth Hotel in Montreal, with Tommy Smothers, also on guitar, and the Canadian chapter of Radha Krishna Temple on drums.  Finger cymbals were the only other musicians in the hotel room.  It was a real happening with many cool people including Allen Ginsberg, Timothy Leary and Petula Clark.  The song was John's first post-Beatles release.  How can a man who chants for peace and thoughtfulness be shot in cold-blood by a man he just signed an autograph for?
John was the true leader of The Beatles.  Like Neil Young with CSN&Y neither band was the same without John or Neil.  With his cutting edge and his nakedly raw personal revelations, John could communicate what the world needed to hear or perhaps haven't even thought of.  Paul wrote incredible ballads ("Let it Be" and "Hey Jude"), while John wrote "Mother" and "Jealous Guy".  They are similar but different.  Each of us have our favourite Beatle, but growing up, mine was John.  Happy to continue this conversation… like art, there is no right or wrong, just passion.
The Lennon songs I've picked, below, were created after he met Yoko on Nov. 9, 1966 at her art exhibition in London.  John and Yoko were an amazing love story despite the public resentment towards her.  He was better with her than without her, which is all any of us could ask for in a relationship.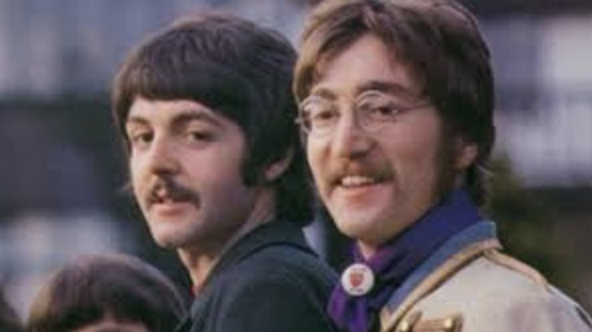 With my son Sam's help, I have made my first YouTube playlist, which is a very exciting development for me to explore.  Picking John Lennon songs with or about Yoko was my chosen curatorial path.  On the last rooftop video she is sitting in the background supporting John, not breaking up the Beatles as she was accused of doing.  Maybe it is time to let it go?  Please enjoy the playlist HERE (sorry about the ads if you don't have a YouTube account).
The good news is that Chardonnay has made a comeback.  Pinot Grigio drinkers have maybe had enough?  This buttery, creamy coloured wine grew the wine business in the 80's with the brilliant Le Piat D'or / "J'adore le Piat D'or" ad's.
Too oaky, has been the common complaint, but not anymore!  Give Bar Dog a try while watching YouTube videos with your charcuterie board close by.
Charcuterie boards are holding up as a serious trend.  HERE is a Christmas version.
Footnote: In 1969 John and Yoko wanted to have their Bed In in New York, but were refused entry and settled on Montreal with the natural New York connections.
For Bob Dylan's tribute song to John, click HERE.
John Lennon quote:  "As usual, there is a great woman behind every idiot"
Have fun, stay safe,
Michael Gibson
---
Our Top 12 Choices for the Holidays
Today is December 12 and with under 2 weeks to go until the holidays, we are pleased to present our annual tradition of our personalized version of the song "The 12 Days of Christmas".
We have highlighted artworks from our "The Simple Life" and "Brian Jones" exhibitions as well as artworks that will be a great addition to any art collection.
On the First Day of Christmas, My True Love Gave to Me…
One Wagging Tail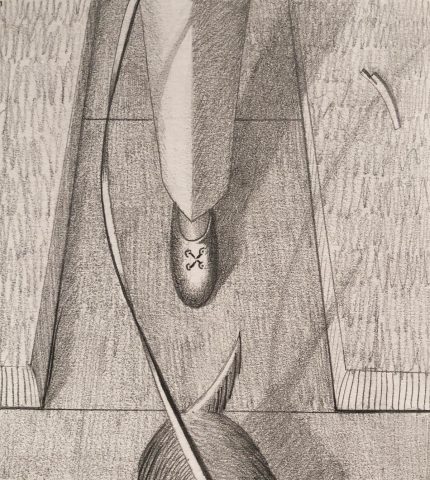 Brian Jones, Walking the Dog (First Study), Pencil on Paper, March 30, 1983, 4 1/2 x 5 in.
On the Second Day of Christmas, My True Love Gave to Me…
Two Walking Women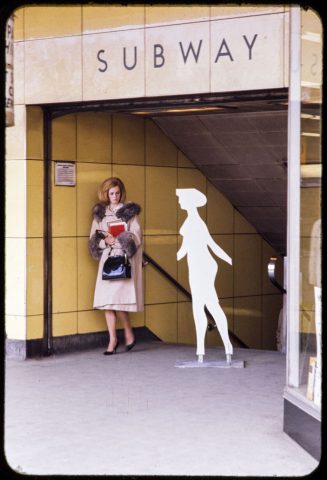 Michael Snow, Walking Woman in the Subway, Chromogenic Photograph, 1963/2016, Artist Proof 1/3, 22 x 15 in.
On the Third Day of Christmas, My True Love Gave to Me…
Three Tossed Pillows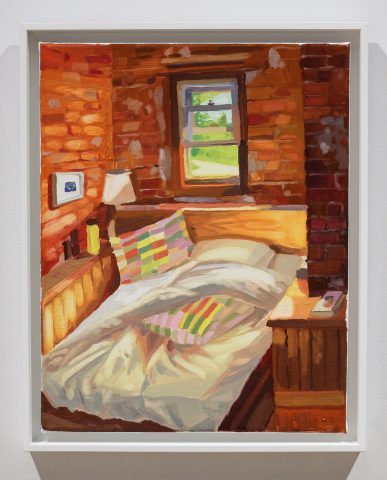 Keiran Brennan Hinton, Unmade Bed, Oil on Canvas, 2020, 14 x 11 in.
On the Fourth Day of Christmas, My True Love Gave to Me…
Four Memories of Summer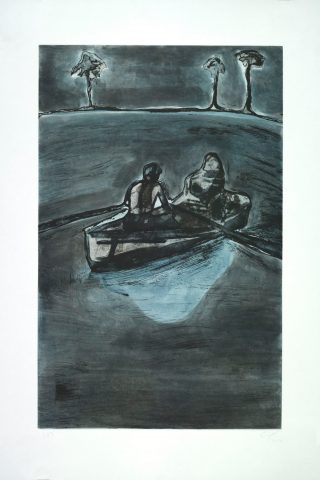 Peter Doig, Two People at Night (Indigo), Etching with gravure, spitbite on paper, 2016, Edition of 30, 37 1/4 x 25 in.
On the Fifth Day of Christmas, My True Love Gave to Me…
Five Abstract Layers
Jonathan Forrest, Double Dipped, Acrylic on Canvas, 2020, 32 x 24 in.
On the Sixth Day of Christmas, My True Love Gave to Me…
Six Precise Gestures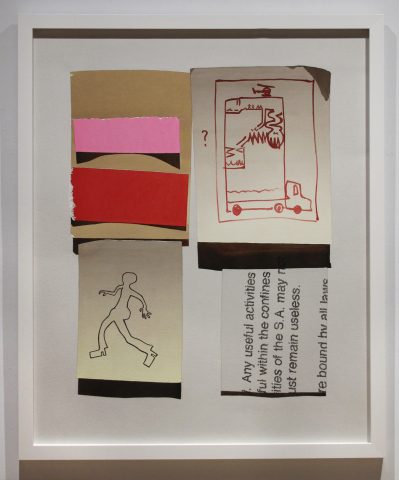 Hans Wendt, Occisio Apparatus / Circumeuntibus Hominem, Watercolour, 2020, 46 x 37 1/4 in.
On the Seventh Day of Christmas, My True Love Gave to Me…
Seven Alluring Shadows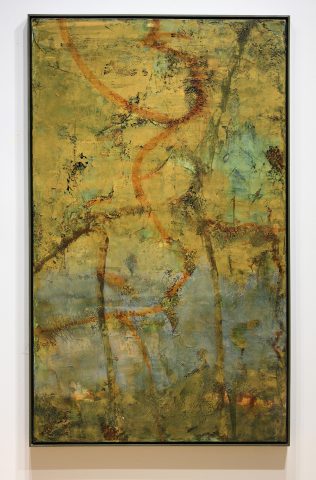 Doug Kirton, Enmeshed, Oil on Canvas, 2020, 60 x 36 in.
On the Eighth Day of Christmas, My True Love Gave to Me…
Eight Jars of Preserves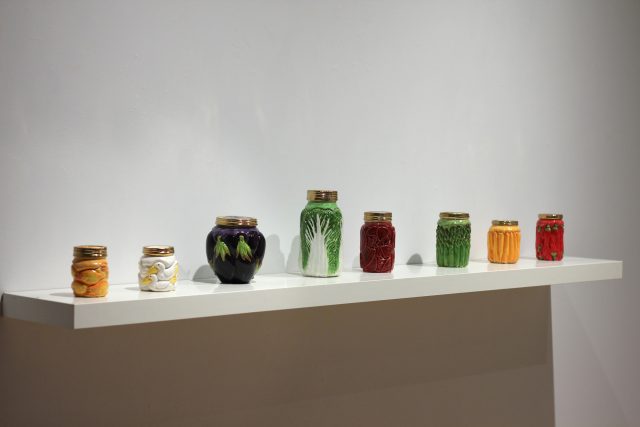 Victor Cicansky, Pint, Quart and Half Gallon Jars, Glazed Clay, 2020, Various sizes
On the Ninth Day of Christmas, My True Love Gave to Me…
Nine Reflective Moments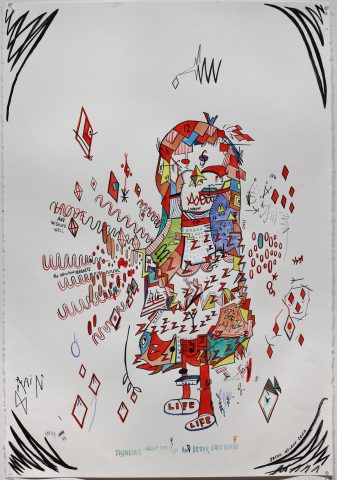 Jason McLean, Thinking About the Sun, Ink on Paper, 2020, 44 x 30 1/2 in.
On the Tenth Day of Christmas, My True Love Gave to Me…
Ten Passing Thoughts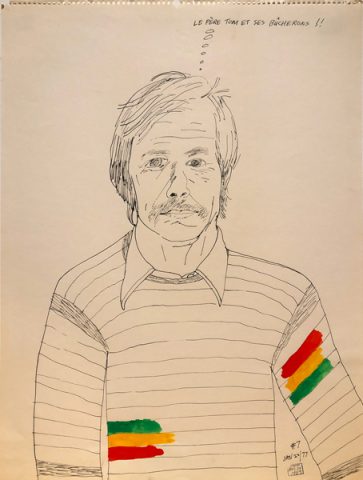 Greg Curnoe, Self Portrait #7, Ink & Watercolour on Paper, Jan 22, 1977, 24 x 18 in.
On the Eleventh Day of Christmas, My True Love Gave to Me…
Eleven Billowing Clouds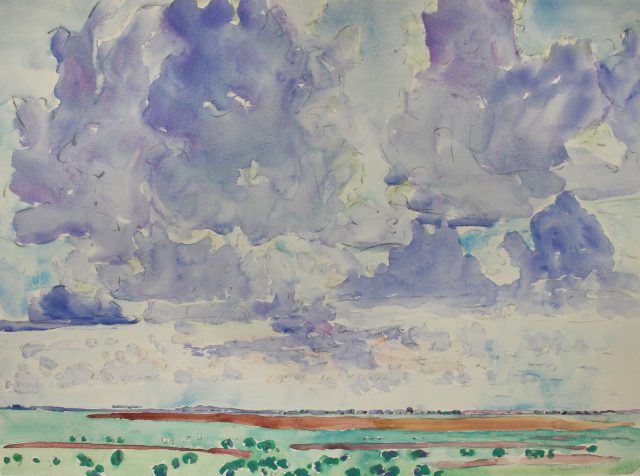 Dorothy Knowles, Clouds West of Regina, Watercolour, July 10, 1982, 22 x 30 in.
On the Twelfth Day of Christmas, My True Love Gave to Me…
Twelve Glorious Shades of Blue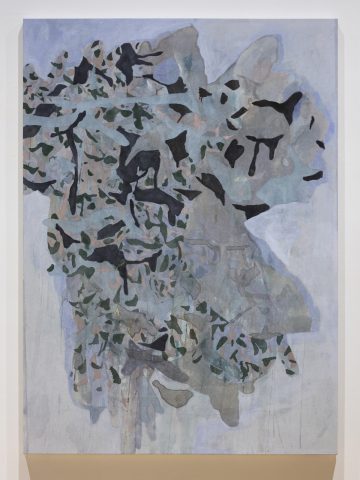 Krisjanis Kaktins-Gorsline, Untitled #1, Acrylic & Oil on Canvas, 2020, 54 1/2 x 39 in.
---
Connect With Us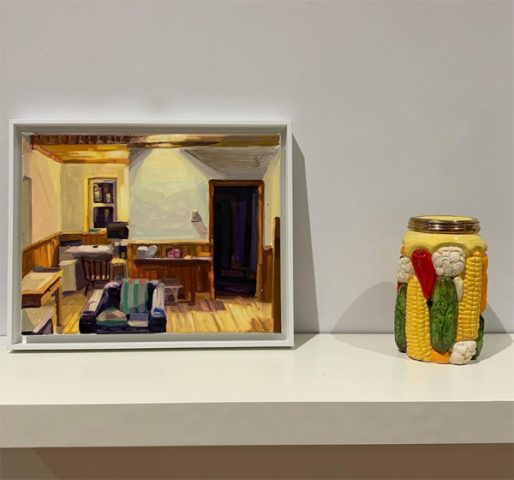 Recent Instagram Post
@keiran.brennan.hinton 'Nighttime Interior' 11 x 14, 2020 beside Vic Cicansky's 'Mixed Vegetables' #viccicansky #keiranbrennanhinton #michaelgibsongallery #cdnart

Recent Facebook Post
Rothko in New Light: A $30 million restoration of Houston's Rothko Chapel features updated acoustics and lighting that showcase as never before the 14 canvases that line its walls. Read HERE

Recent Twitter Post
#HappyBirthday to Michael Snow (b.1928), an artist whose genre-defining work has championed new technologies, securing his legacy as one of the most inventive and celebrated figures in contemporary art.