Today I am listening to Billy Bragg's (Wilco) new solo album "The Million Things That Never Happened".
On November 11 in Canada we have Remembrance Day; south of the 49th they have Veterans Day.  Is this the difference between us?  One seems to celebrate the past, the other the present.  Looking forward celebrates the past, while remembering the past is comforting to the living.  Either way, it is an important day in these busy times to slow down and wonder how we got here.
November 11, 1918 (103 years ago) was the last day of WW I.  May 8, 1945 (76 years ago) was the last day of WW II.  Those born at the end of WW II are now in their mid 70s.  The current veterans are pushing 90 and are becoming less present to share their life stories.
Us "boomers", in many ways, have had it pretty good.  My Dad and his brother spent time in the underground tube in England during the Battle of Britain.  My Mom was 20 in 1945 and certainly had family overseas.  The German tyranny against the free world was evil vs. good and I believe my parents trusted that good always prevails over evil.
In March 2020 the world was overtaken by a new evil, a virus that has caused much family suffering.  I never felt it had the weight of WW I or II and have remained positive throughout the past 18 months.  Good will prevail and we, the lucky ones, will be better for it.
The Great War was truly a dreadful period in mankind.  The movie "1917" captures (through its continual single take format by Director Sam Mendes) the loneliness, the cold muddy bunkers, the shear bravery and luck it takes to survive.  Many who did "survive" were never the same.  If you are looking for a window into 1917 France through the valiant effort of two British buddies to execute an impossible order, you can watch it on Crave.
In this photo, my British Dad at 35 in 1959 stands next to his older brother Ted in NYC, who was at port with the British Navy.  Truly a business man and a navy man, happy to be together and free.
Having a Scotch neat or on the rocks is commonly used to relax or to have an intimate talk with someone close.  The Algonquin in New York, Claridge's in London and the Writer's Room Bar in Toronto are all suitably dark, leather seated recluses for such conversations.  At home I like to have several options, but the 12 year Single Malt Glenlivet is my go-to sometimes before bedtime for comfort.
Rod Stewart was 4 months old when WW II ended.  His early band "Faces", with Ronnie Wood who replaced Brian Jones for the Stones, has always been on my playlists.  Rod's 3rd solo album, "Every Picture Tells A Story" (1971) featured all 5 members of the "Faces".  At 26, Rod and the boys were playing their very tight, newish, Brit Folk/Rock that is likely best listened to alone and loud.
This is a classic play side A or B album.  I have tended to go for side B for "Mandolin Wind" and "I'm Losing You". 
As we begin to see frost on our cars in the morning, having more time to poke around inside the house can lead to the kitchen and making something new.  Try THIS from Jamie Oliver, a simple but delicious next-level steak & onion sandwich for your Sunday afternoon.
Leonard Cohen recites "In Flanders Fields" first published in December 2015 and written by Canadian physician Lieutenant-Colonel John McCrae. Listen HERE
Quote by Winston Churchill:  "Kites rise highest against the wind, not with it."
Have fun, stay safe,
Michael Gibson
---
Upcoming December Exhibition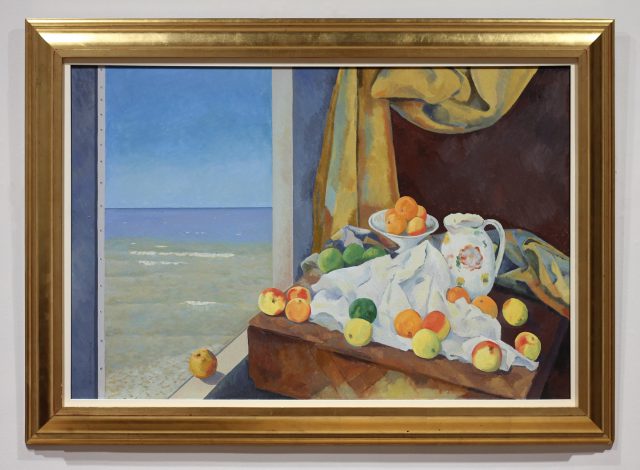 Paddy Gunn O'Brien, "Cezanne Compote, Fruit & Pitcher", Oil on Canvas, 1995, 24 x 36 in.
Paddy Gunn O'Brien "From Chambers to Cezanne"
December 2021
Artist and curator Paddy Gunn O'Brien (1929 – 2012) was at the centre of the London regionalist movement, championing artists as a curator for 38 years and creating paintings that were strongly rooted in her local environment.
O'Brien's paintings often referenced her family and native British landscapes, but her favourite subject was Lake Huron.  She once stated: "For me, the water and sky are perfect metaphors for time itself; waves and clouds become markers of its passage and establish two speeds of time, as it were, in one image."
Paintings from 1969 – 2004 will be featured in our exhibit, which will show the influence of the Surrealists, Cezanne and Jack Chambers in her work.
---
New Victor Cicansky Sculptures – Coming Soon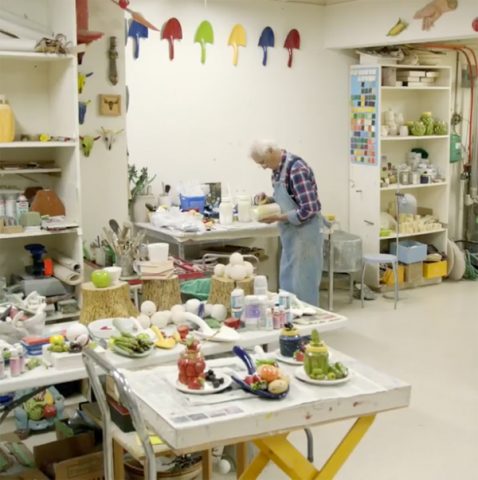 ---
Sage Szkabarnicki-Stuart in Portrait Gallery Show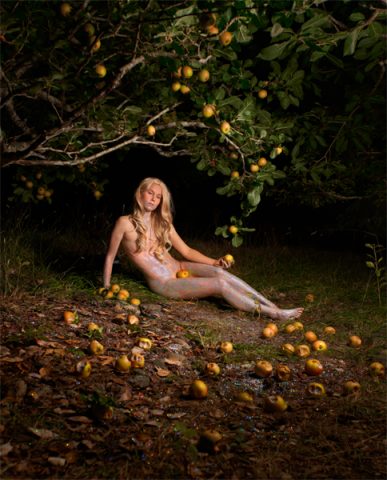 Sage Szkabarnicki-Stuart is included in the Portrait Gallery of Canada's current exhibition featuring self-portraits created by 19 diverse Canadian artists.
Szkabarnicki-Stuart's garden-of-eden inspired photograph, "Apple Juice", is exhibited along with photographs by Rande Cook, Christina Hajjar, Suzy Lake, Meryl McMaster, among others.
View "Keeping In With Myself" exhibition HERE
---
2 Weeks Left for Michael Pszczonak


Opening Event – Today from 2-4pm. Register HERE
Michael Pszczonak will be present in the gallery this afternoon to celebrate his solo exhibition "The Colour of a Window".
Exhibition ends on Saturday, November 27.
Watch VIDEO tour HERE.
---
Connect with Us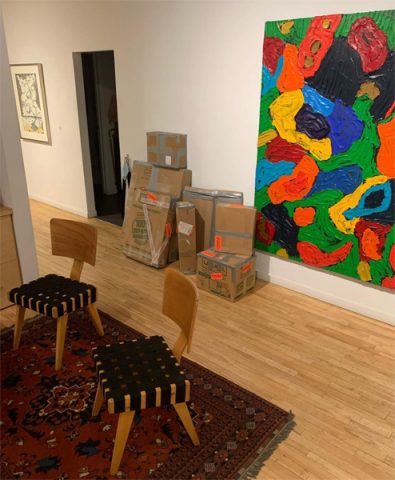 Recent Instagram Post
Canadian art is on the road from MGG to Victoria, Calgary, Toronto, Montreal, Boston and Bluffton, SC. If one of these is for you, the wait is almost over. If not, we'd be happy to oblige.
#cdnart #artshipping #michaelgibsongallery #artvictoria #artcalgary #arttoronto #artmontreal #artboston #patersonewen #ronmartin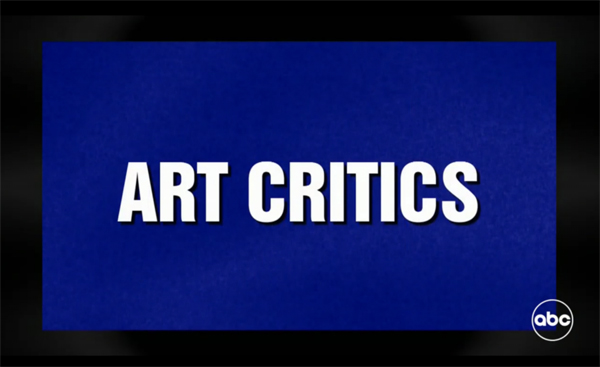 Recent Facebook Post
How Much Do You Know About Art Criticism? See If You Can Answer These 'Jeopardy!' Questions Dedicated to the Category HERE.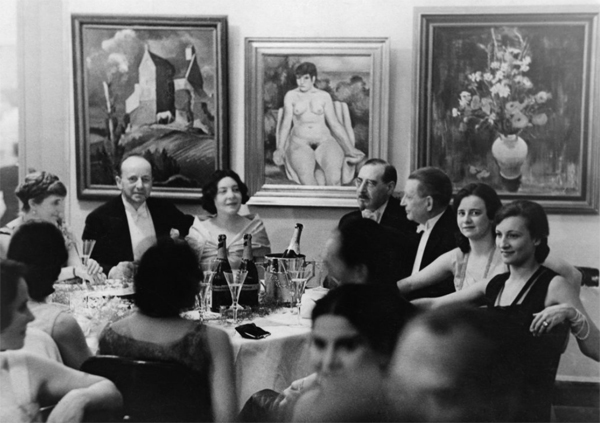 Recent Twitter Post
What Was the Art Market Like During the Real Roaring '20s? History Offers Some Lessons as We Enter Another Decade of Decadence.  Read HERE