We are all now living and sharing the same experiences, being asked to play as a team and get in line. I am so grateful to live in such a compassionate country that is pulling together to find solutions while we try not to be anxious.
Over the next couple of weeks, I will be putting together some isolation day solutions to share or enjoy on your own: food, music, beverages and movies that work well together. I think a Comfort Day is in order. Enjoy some, none, or all of my suggestions. I am encouraging knowledge through culture.
Food seems to comfort us in so many ways; the gathering of ingredients, the smells created in the kitchen followed by the wow of new flavours in our mouths. I have served this version of a grilled cheese sandwich at a few Super Bowl parties without criticism and recommend a nice amber cream ale, pilsner or a cold glass of Chardonnay.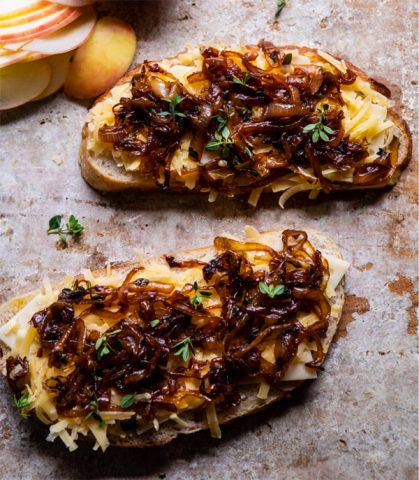 Grilled cheese used to be a pretty basic staple. Peel the plastic off the cheese, combine two slices of white bread with margarine in a nonstick pan with a dash of ketchup. The game changer now is the choice of good bread, combining gruyere with old cheddar and adding caramelized onions. Cook them slow in a iron skillet. Try THIS recipe. (I pass on the prosciutto).
Music for cooking, eating and relaxing are different for me. A kitchen can be a busy place with moments of stillness, like when you are waiting for something to happen. I like music for those moments. Music also makes you appreciate the one you're with and the artists you are listening to. Start your cooking with a solid dose of Leonard Cohen played at a level you can get away with.
Leonard Cohen (1934-2016) was not only a man from Montreal, he is from Westmount. He lived in the Plateau for many years, long before it became so hip. While living in the Eastern Townships for 4 years, I discovered that cheese does not need to come wrapped in plastic and that the alignment of the stars will change around you when you put on a Leonard Cohen album. I recently discovered Ten New Songs from 2001. Read the album review HERE.
Before you sit for the meal, you need to change the mood with Chet Baker and candles. Chet Baker (1929-1988), played the trumpet like he sang, beautifully, with a hint of sadness – like he was alone. Like many of his jazz contemporaries, he began using heroin in the 1950's. Jazz coming from the blues maybe gives us some light as to why so many of the greats were prey to this awful substance.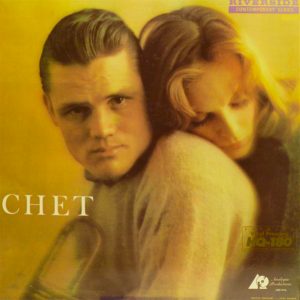 I would suggest either of the following two outstanding recordings by Chet: (Chet Baker Sings) It Could Happen to You from 1958 or Chet from 1959, both recorded before he was 30 years old. This is the kind of music that will blend into or even motivate great conversations amongst long term friends. Both albums are reviewed HERE.
Movies and comfortable furniture are now on order. Many movies come to mind, but we need something to match the food and music chosen. I make a living by supporting artists who create artwork using their unique techniques and innovative ideas. I look at movies the same way. Who made it and why?
Wes Anderson and Bill Murray seem like a good finish to this adventure. Although they have made 8 films together, I am recommending Rushmore. Directed by Anderson and co-written with Owen Wilson way back in 1998, Bill Murray makes a come back with this movie and has been in all of Anderson's film since. Read the movie review HERE
I hope some of the above is useful in helping us somehow make these unique and sad times enjoyable.
Michael Gibson

---
Upcoming April Exhibition

CLARK MCDOUGALL – April 2020
For the month of April we are curating a Clark McDougall exhibition of paintings borrowed from private and public collections.  As representatives of the Estate of Clark McDougall (1921-1980), we have had some beautiful exhibitions and have visited many collections that hold important, often unseen, paintings.  Our exhibit will include his iconic Black Enamel street-scenes, whimsical landscapes and beloved farms of Yarmouth county.
Click HERE to be notified when Clark McDougall images are available
---
Connect with Us

Recent Instagram Post
Do you own a Clark McDougall painting?  If your answer is yes, please contact us.  Clark McDougall (1921-1980) created many paintings over his short 35 year career as an artist.  He was very well known in his community of SW Ontario and we would like to broaden his presence in the Canadian art market.  We look forward to seeing your paintings and hearing your stories about Clark.  Contact us by email info@gibsongallery.com or call the gallery 519.439.0451.
#clarkmcdougall #michaelgibsongallery #yarmouthcounty #stthomasproud #stepac #stthomasontario #artcollecting #artistestates #catalogueraisonne #upcomingexhibition #AGO

Recent Facebook Post
Plague visionaries: how Rembrandt, Titian and Caravaggio tackled pestilence.  Read Article HERE

Recent Twitter Post
Travel Plans on Hold? You Can Visit 500 International Museums From the Comfort of Your Own Home Thanks to Google.  Read Article HERE