James Kirkpatrick Mural @158 Dundas Street
---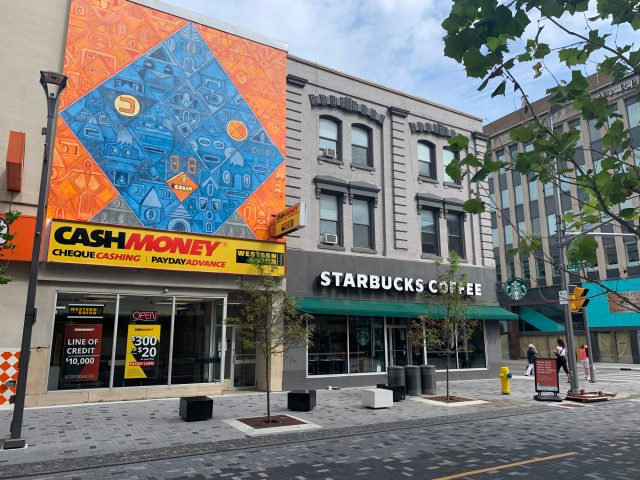 This August, James Kirkpatrick was chosen to paint a 40 x 25 foot spray-painted mural on the Dundas side of the building owned by the Michael Gibson Gallery.   Located at the main intersection of downtown London, the large mural transforms the busy corner.
Using the existing diamond shape design from the 1960s Artistics Ladies Wear storefront, Kirkpatrick has painted multiple smaller diamond-shaped characters to make up a larger face. The mural pays homage to his history with mask making, graffiti and painting and his fascination with pop culture, hip hop and music sampling.
Many thanks to this Dundas Place initiative.