Our thoughts are with you, your friends, families and loved ones as we navigate our way forward.
I have been living at the gallery for the past week while my wife and son, recently back from the UK, are self-isolating at home.  We have a living space above the gallery which is fine for sleeping, however, we have not yet installed windows.  Our kitchen is on the lower level in The Woodman Room, which is a great space with a projector, quality stereo system with a fantastic choice of music concerts, cable TV, Netflix and DVDs.  But, there are no windows downstairs either!  I am getting daylight by going outside for safe walks in a desolate downtown.
We all are having new experiences being alone or with one other person.  I like the pace – there is more time to read, get back to the basics of life, and phoning each other to reconnect.  My sense is that it's time to reward ourselves with an over the top meal and a movie to fall into for a couple of hours.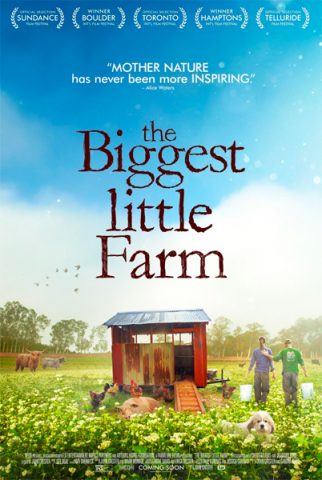 Attempting a 4 course meal and properly plating in the sequence required seemingly seamlessly, is an art for sure.  Cue the music.  Something to cook by would be "Nocturne" 2001 by Charlie Haden.  Learn about the album HERE. This album has been a real staple for me when called upon, mostly when the room needs to chill.  Chopin's "Nocturnes" are also a good choice, but maybe too individual for mixed company?  For dinner: Van Morrison's "Astral Weeks: Live at the Hollywood Bowl".  Read review HERE.  Playing these albums in the opposite order will also work.
This meal is very simple to pull off.  It was a Mother's Day suggestion from the NY Times, which is when I first attempted: Seared Ribeye Steak, Duck Fat Roasted Potatoes, Arugula and Avocado Salad with Bagna Cauda Dressing ending with Bittersweet Chocolate Mousse with Fleur de Sel.  Making the Mousse 1st, the Salad Dressing 2nd and the Potatoes 3rd with the Steak last eases the strain of timing.
Like a lot of us, I don't eat a lot of red meat anymore.  When I do, I think the ribeye steak cooked properly is a decadent experience to behold.  Cooking it properly is the key.  Unplugging the smoke detector for a bit might also be advisable…  Click HERE for the Seared Ribeye Steak Recipe.
Duck Fat Roasted Potatoes sounds over the top, which it is, but we are rewarding ourselves and those with us.  I use olive oil instead of duck fat.  Click HERE for the Roasted Potato Recipe.
Arugula and Avocado Salad with Bagna Cauda Dressing sounds complicated, but is very simple.  I usually just make my favourite dressing which makes it very simple.  The dressing recommended meets our over the top bar.  Click HERE for the Arugula Salad Recipe.
Bittersweet Chocolate Mousse with Fleur de Sel (Sea Salt).  Yes, chocolate is a great match of steak and red wine.  I was amazed that I could make such a decadent sounding dessert.  Piece of Cake.  Click HERE for the Chocolate Mousse Recipe.
If so inclined, a Pinot Noir from Oregon or France served chilled will be a nice fit for all this decadence.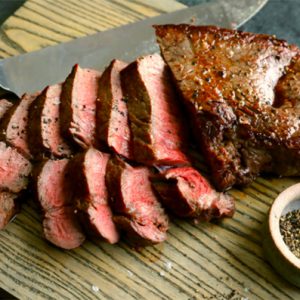 Please take advantage of all of the home grocery delivery services, or feel free to indulge in all or part of my suggestions.  Look after the one you're with, Michael.We all have been streaming this week.  "The Biggest Little Farm" (Netflix, 2018, John Chester: Director, Screenwriter, Producer) was a beautiful surprise for me this week and follows a California couple and their dog on an odyssey to bring harmony to both their lives and their farmland.  Combined with outstanding cinematography, this documentary shares a very positive message of sticking with your dreams.  Failing this, why not try Curb Your Enthusiasm since Larry David is certainly over the top.
Michael Gibson

---
Upcoming April Exhibition

Clark McDougall "Barns in a Landscape", Oil on Masonite, 1960, 22 x 40 in. Collection of Museum London
CLARK MCDOUGALL – April 2020
For the month of April we are curating a Clark McDougall exhibition of paintings borrowed from private and public collections.  As representatives of the Estate of Clark McDougall (1921-1980), we have had some beautiful exhibitions and have visited many collections that hold important, often unseen, paintings.  Our exhibit will include his iconic Black Enamel street-scenes, whimsical landscapes and beloved farms of Yarmouth county.
Click HERE to be notified when Clark McDougall images are available
---
Connect with us

Recent Facebook Post
The National Gallery of Canada Magazine has highlighted "The Experimentation of Michael Snow" in honour of his current Hamilton Art Gallery exhibiiton.   Read Article HERE

Recent Twitter Post
9 Dazzling Virtual Art Experiences You Can Have From the Comfort of Your Home Including a Memorable Trip to the Sistine Chapel.  Read Article HERE