Sage Szkabarnicki-Stuart @ Portrait Gallery
---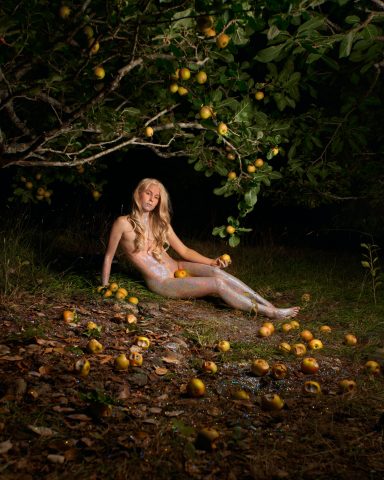 In Keeping With Myself @ the Portrait Gallery of Canada
In Keeping with Myself features works by 19 contemporary Indigenous and Canadian artists who use self-portraiture as a means of reconciling deeply personal challenges and creating a path towards healing. Each artist explores the internal self and the physical self, within the context and constraints of the world around us. The resulting artworks create spaces for the artists to fully enact themselves, presenting their meditations to us, the viewers.
Self-portraiture can come from a wide range of media — from digital and film photography to installation, projection, collage, mixed media, beadwork, sculpture, 3D renderings, textiles, journal entries, interviews and collaborations. The extensive range of media and topics covered in these artworks makes it easier for us to visit the artists' spaces and to build our own networks of self-reflexivity towards a path of healing.
Artists in the exhibit along with Sage Szkabarnicki-Stuart include Meryl McMaster, Suzy Lake and Catherine Blackburn.