---
Liz Magor at Art Toronto 2019
For Pricing & Availability or detail images, please call 519 439 0451 or email info@gibsongallery.com
Liz Magor is well known for her realistic cast sculptures that address themes of history, shelter and survival.  She uses simple objects – like our hat and gloves – and found ephemera as the vessel to explore the psychology of desire and addiction.  The sculptures are often hiding places for basic needs and concealed habits.
This sculpture was exhibited in "Liz Magor: Habitude", Musee d'art contemporarin de Montreal, 2016 – travelling to 2018. (illustrated in catalogue)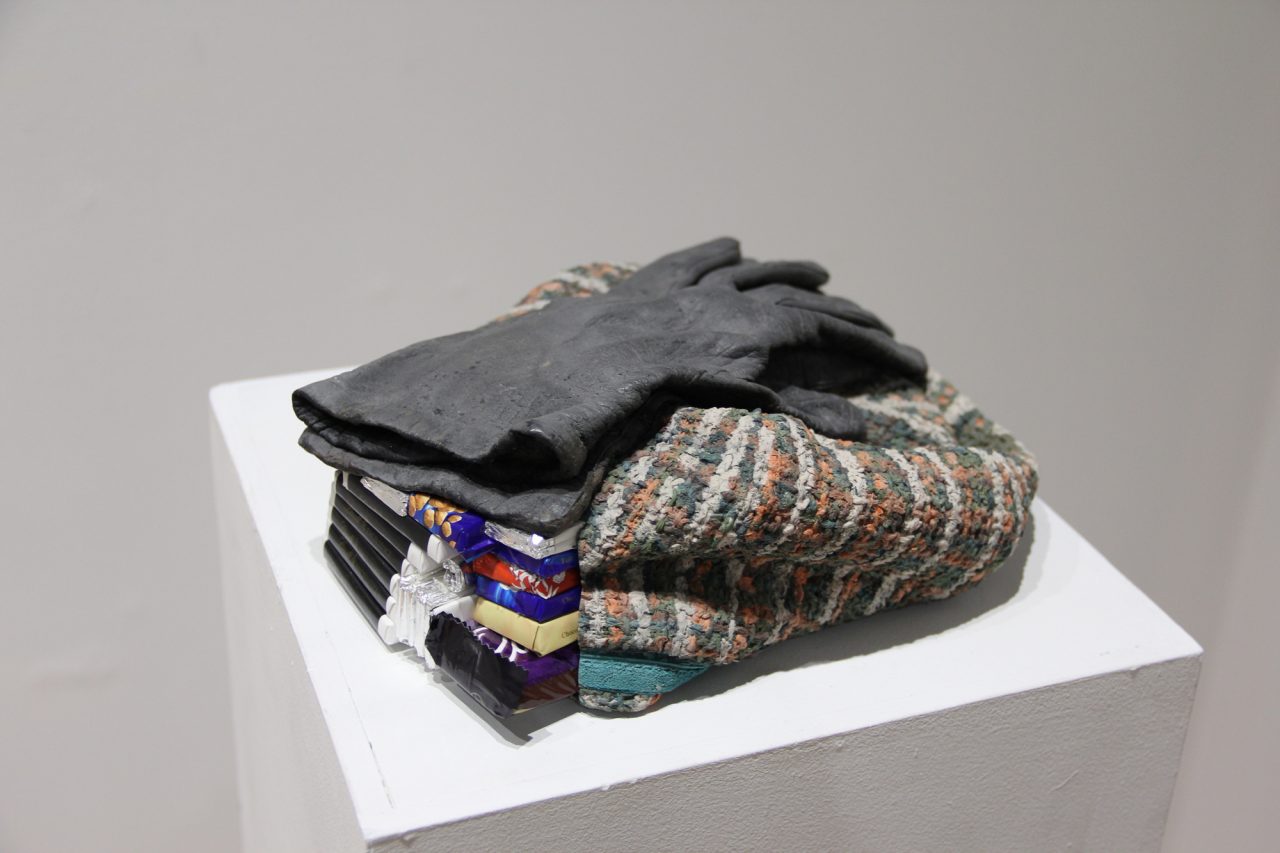 Hat and Gloves, Polmerized gypsum, chocolate bars, edition 2/2, 2007, 8 x 10 x 2 1/2 in.