Jack Bush's (1909-1977) paintings from the 1970s are characterized by intensely coloured abstracts that have a specific background and foreground. Applied thinly with a roller and sponge, Bush's grounds became mottled and varied with texture and colour. On top of the ground, Bush would paint lively gestrual colours that dance across the surface, creating a gentle arc from left to right.
There are a total of 15 canvases from the "London" series that were started by Jack Bush in the summer of 1973. They were titled for his Waddington Galleries, London, UK exhibition and inspired by the configuration of his "Totem" paintings, where coloured strokes float on painted mottled grounds.
In the early 1970s, Bush was a prominent Canadian artist both within Canada and abroad. He exhibited with David Mirvish in Toronto and had international representation with the Andre Emmerich Gallery in NY as well as Waddington Galleries in London, UK. His first solo exhibition at a major international museum was in 1972, when he was selected for the opening show of the new contemporary department of the Boston Museum of Fine Arts. Five years later, in 1976, Bush had his first touring Canadian retrospective organized by the Art Gallery of Ontario. This success, both publicly and commercially has made Bush one of the most recognized and sought after artists in Canada.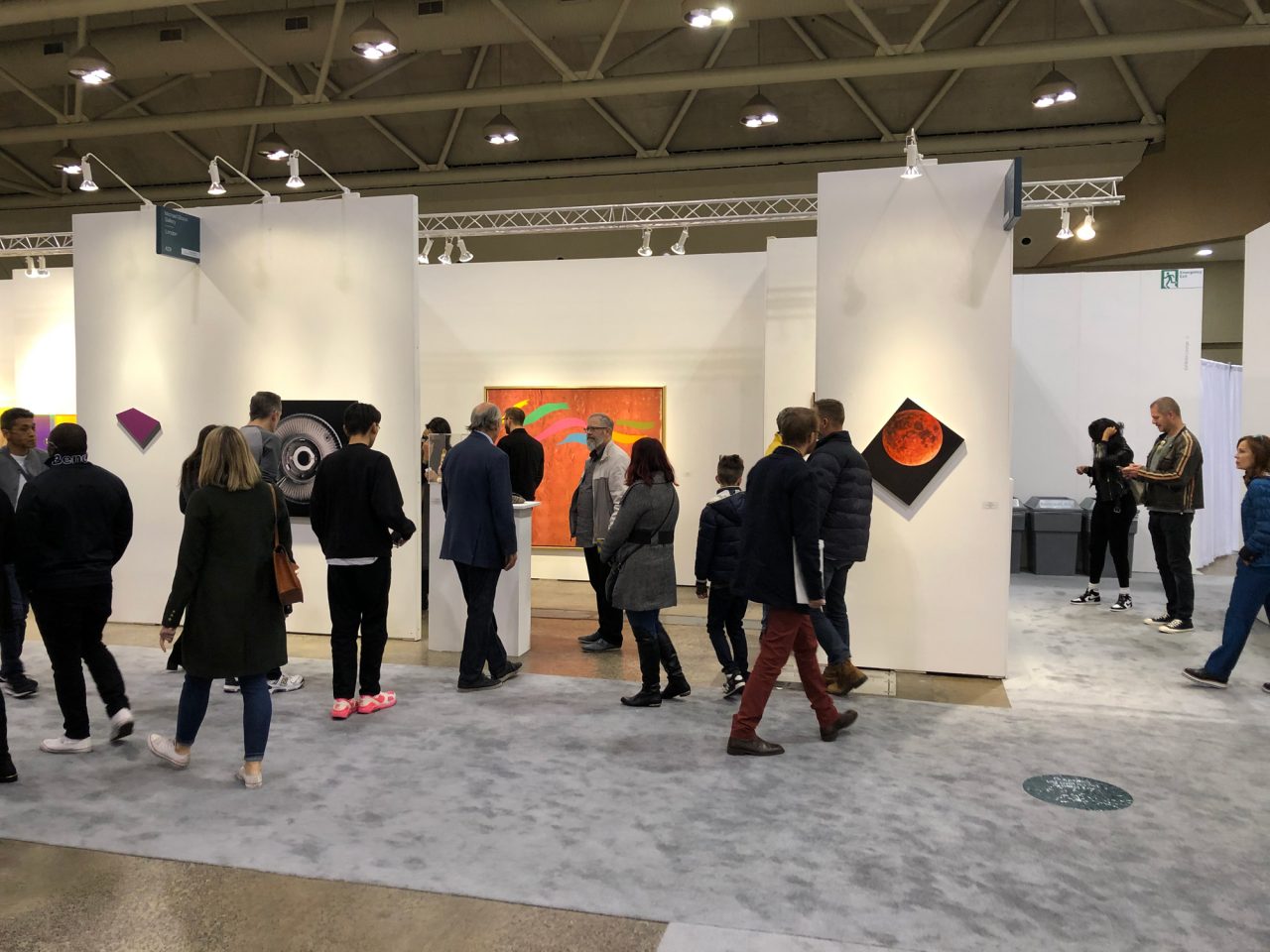 Art Toronto 2019
October 25 - October 28 - 2019
Art Toronto 2019 – October 25-27, 2019 Metro Toronto Convention Centre Booth #A29 www.arttoronto.ca From October 25-27, 2019 Michael Gibson Gallery exhibited at Art Toronto.  We were one of six original galleries who have participated for all 20 years of the fairs history – Christopher Cutts Gallery (Toronto), Corkin Gallery (Toronto), Feheley Fine Arts […]
VIEW EXHIBITON
---